Hundreds of Kenosha Unified School District students returned to school Wednesday morning.
Students at Frank and Wilson elementary schools were greeted by teachers and staff for the start of the extended school year. They are the district's two early start schools. Signs of "Welcome Back!" dotted the playground.
"It feels awesome after all the planning and prep," said Frank Elementary Principal Heather Connolly. "The students and parents are so excited."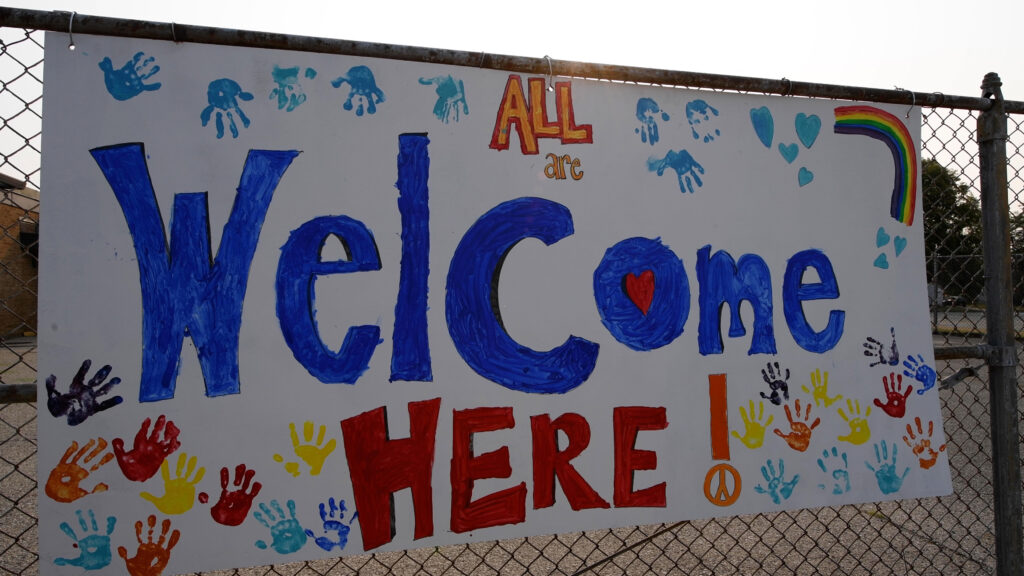 Connolly said she's committed to keeping students as safe as possible during the COVID-19 pandemic. Masks are optional and roughly half the students wore them.
"All of our classrooms have distancing of three feet apart and we won't mix groups," she said. "Classes won't mix. They'll have recess separate, lunch separate, classes separate. Students will always be with the same group of kids and there will be constant handwashing. There will be hand sanitizers and deep cleaning."
Connolly said it's emotional seeing kids in person again.
"I really enjoy seeing everybody," she said.
Karen Giese, a literacy coach at Frank, said she's also "super excited" to see kids in person.
"We're so excited to have everybody back in person," she said. "You can see the excitement on the kids' faces and the parents are excited, too. … People were saying they couldn't sleep last night. It's the first day of school!"
Frank counselor Stacey Kidwell said she's prepared to help students with any struggles they may have "getting back into a routine."
"We do a lot of mindfulness here," she said. "We want to build a sense of community and the first two weeks are about building relationships."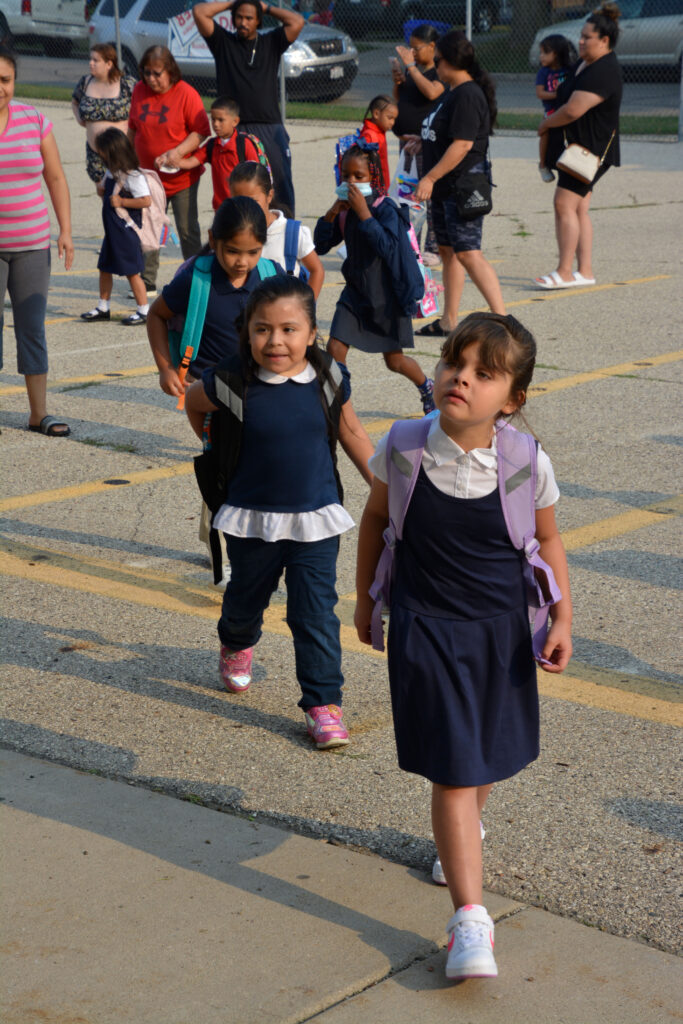 Parent Jessica Jozwiak brought her fifth grade son Jaiden to Frank Wednesday. He wore a mask.
"He needs to be around other kids so he can learn how to act with others," she said. "We have our little bubble, he has his mask. He'll be alright."
Frank parent Antoinette Garden brought her second and third grade girls, A'Nylah and A'Zyyah, to school.
"It feels great," she said. "I'm excited and nervous at the same time. Both my girls have masks. This is their first year here. … They haven't been able to socialize without being on a laptop. They're happy to be around other children. I'm going to be a little lonely."
Bethany Ormseth will serve as the district's interim superintendent. Ormseth said she's excited to lead the district this year.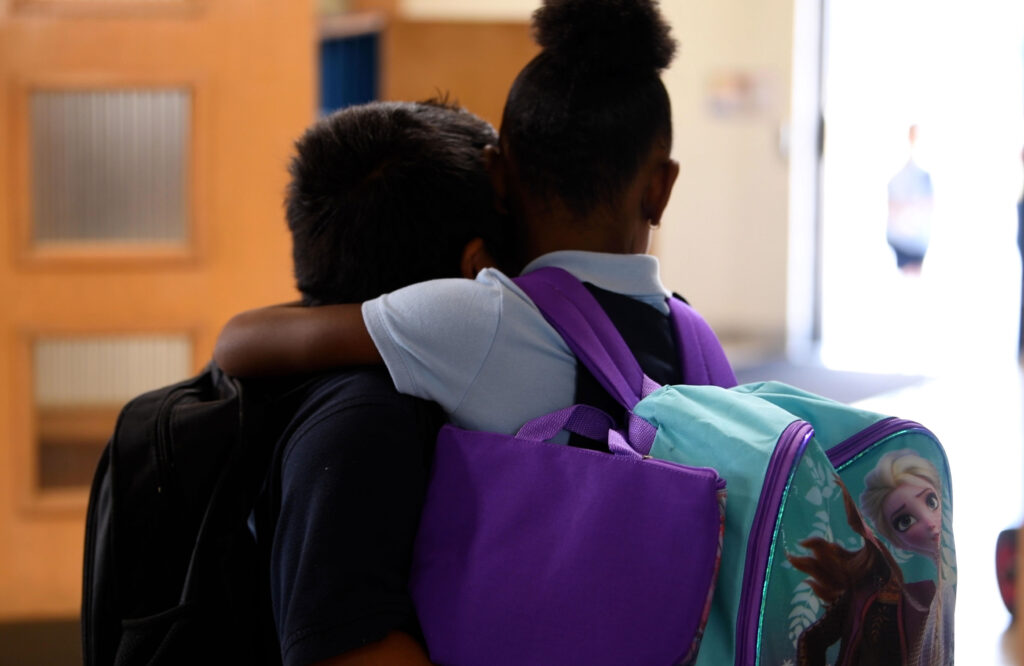 "With the return of our Frank and Wilson elementary students this Wednesday, I wanted to take an opportunity to introduce myself and share with you my excitement to be leading KUSD in the 2021-22 school year," she said in a statement. "As a Kenosha native and Tremper High School graduate who has spent her entire career in KUSD, I am well aware of the amazing staff, students and families who make our community and district an incredible place to live, learn and work."
District communications officer Tanya Ruder said the vast majority of students will be back in school this academic year.
"We've all been looking forward to it and planning for it," she said. "We hope to stay as normal as possible throughout the year. We'll monitor all the (COVID-19) cases around the community and will do so very closely."