Hitting hasn't always come natural for Kenosha Kingfish first baseman Justin Janas.
It only seems that way.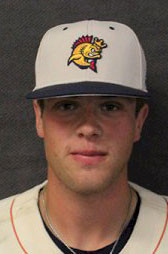 After completing his sophomore year at the University of Illinois as the Big Ten Conference batting champion, Janas is closing in on the Northwoods League batting crown with two weeks left in the season.
The Northwoods League All-Star is batting .410 (66-for-161) with 11 doubles, two triples, two home runs and is fourth in the league with 39 RBI. Fond du Lac second baseman Chandler Simpson (Georgia Tech) is a distant second in batting at .380 (76-for-200).
Janas struggled during a COVID-shortened freshman season at Illinois and spent the offseason working on simplifying his swing and transforming his body. The 6-foot-3, 205-pounder became the Illini's top hitter six weeks into the season and hasn't slowed down since.
"He's on quite a run," Kingfish manager Mike Porcaro said. "After you have a big spring like that, there's a lot of pressure. He hasn't let it get to him at all."
Illinois (22-22) ended its season on May 29. Janas earned first-team All-Big Ten honors while leading the conference in batting (.391) and on-base percentage (.506).
Two days after the college season ended, Janas embarked on his second summer in Kenosha, just 90 minutes away from his hometown in Homer Glen, Ill.
Janas continues to take the same approach as he did in college, one at-bat at a time.
"Going into the college season, winning a batting title wasn't even on my radar," said Janas, who graduated from Marist High School in Chicago. "The biggest thing for me was keeping the same approach from the college season. I just try to play my game and keep on hitting."
And about his pursuit of a Northwoods League batting crown?
"Someone told me about that," Janas said. "I really don't keep my eye on that sort of stuff. It would be an honor to win it though."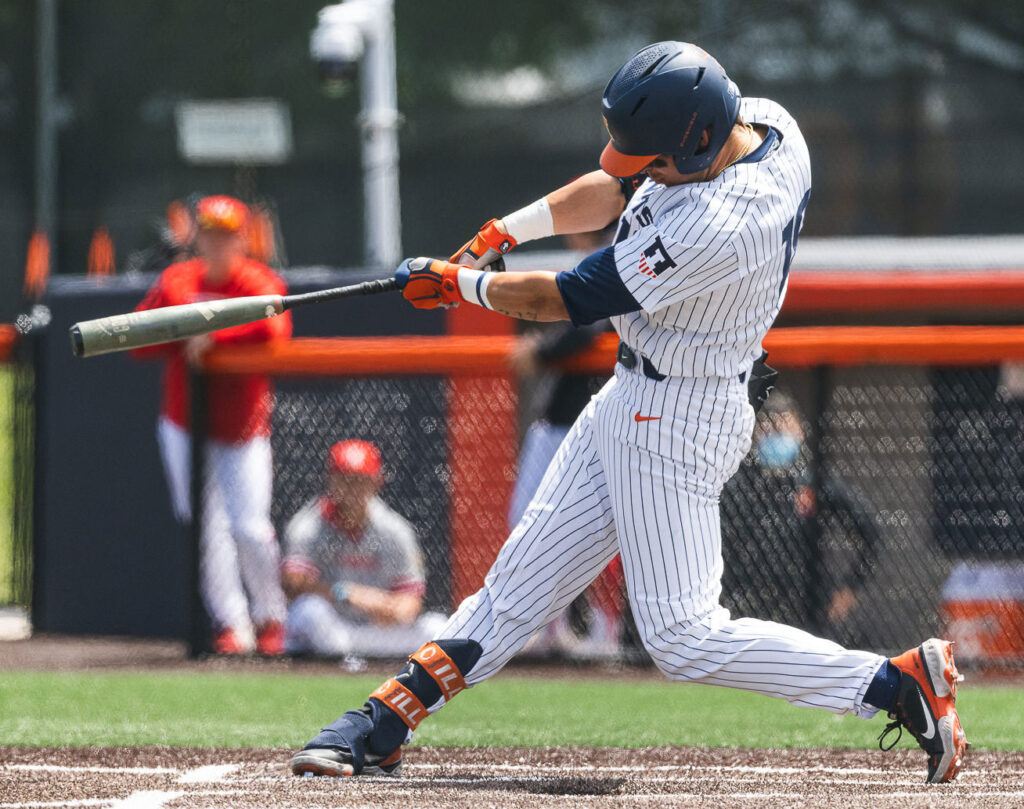 Janas was selected by a panel of Major League Baseball scouts — along with Kingfish teammates Chase Estep (University of Kentucky) and Randon Dauman (University of Minnesota) — to compete in the 2021 Major League Dreams Showcase on Tuesday (Aug. 3) in Rochester, Minn.
Reaching the big leagues is the ultimate goal for most players in the Northwoods League, a 22-team circuit designed to prepare players for life in professional baseball.
"The biggest thing for me is to get started in the minors and play baseball as long as possible and see where it takes me," Janas said. "A lot of players I talk to that are already in the minor leagues say this is about as close to a pro lifestyle as it gets. I've had two days off this entire summer."
Scouts are intrigued by Janas' advanced hitting approach and his ability to consistently barrel baseballs. He will need to develop more power as a left-handed hitting first baseman, but that's going to come, according to Porcaro.
"He has really good vision," Porcaro said. "That's what sets him up for success. He doesn't really chase or extend the (strike) zone. That gets him in better counts and he has really good bat-to-ball skills. I think he's in a really good spot to go into pro ball and have a lot of success."
While playing a 72-game schedule can be a grind, Janas said he's having fun making lifelong friendships and memories.
He went 3-for-4 with a double, home run and three RBI in Kenosha's 10-9 victory over Green Bay on July 25 at Simmons Field.
The game was extra special for Janas, who starred with his family in the stands. Janas has a unique bond with his older brother Jeremy Janas, who overcame Leukemia at a young age with a key pinch hit from Justin.
"I was a bone marrow donor for him when I was about seven or eight years old," Justin Janas said. "I was basically a perfect blood match for my brother. Now, he's been cancer free for a long time."
As one of the veterans both on and off the field, it's easy to see why Janas has become one of the team's most popular players.
"He's been huge for us," Porcaro said.
The Kingfish continue a six-game home stand with the opener of a three-game series against Kalamazoo 6:05 tonight. Tickets are available at KenoshaKingfish.com.