The Restaurant:
Kenosha Brewing Company, 4017 80th St., is a casual dining environment on the south side serving up a full menu of delicious food and craft beers.
The Featured Dish:
Pork Shank — Tender braised pork shank with maple bacon glaze served with bacon, cheddar and sour cream topped mashed potatoes.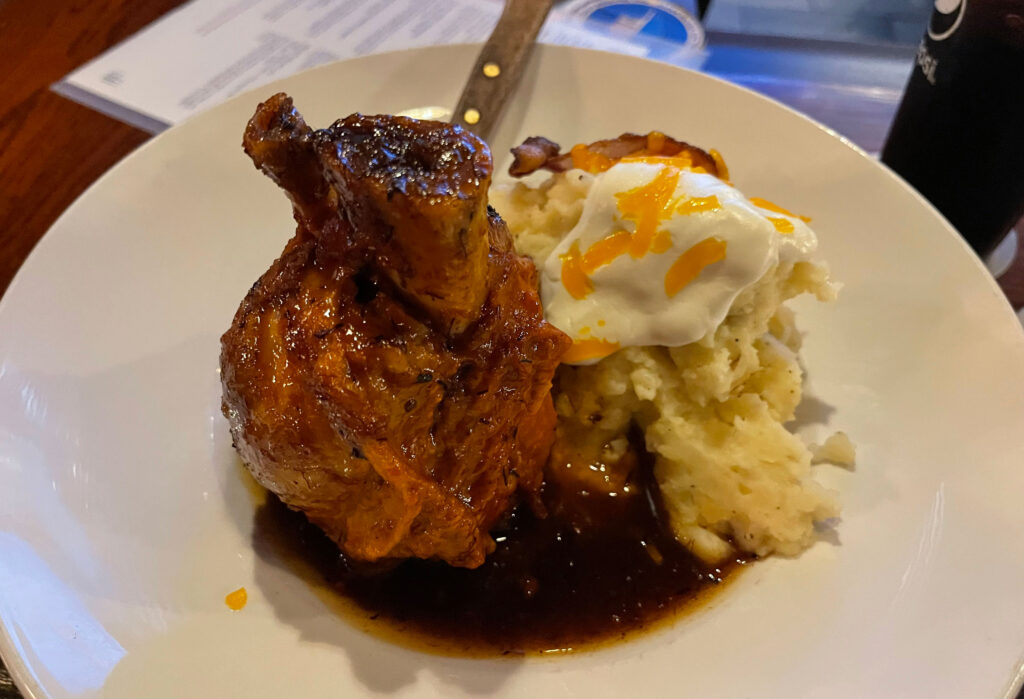 The Flavor and The Story:
Kenosha Brewing Company is a comfortable, casual spot to grab a bite and a brew that has been slowly adding to its beer offerings and dinner menu until it has reached its current peak.
Now distributing beer throughout the city with over a dozen unique beers made in-house, Kenosha Brewing Company has stepped up and stands strong among our amazing Kenosha breweries.
Beyond the beer, their food menu has evolved in such an eclectic way that it is impossible to classify.
There is plenty of classic "bar food" for those looking to snack. However, the entrée selection is where Kenosha Brewing Company stands out from the competition.
There is almost no cuisine off the menu here. No joke. You can order tacos, sloppy joes, saganaki, or a calzone, and they're all delicious.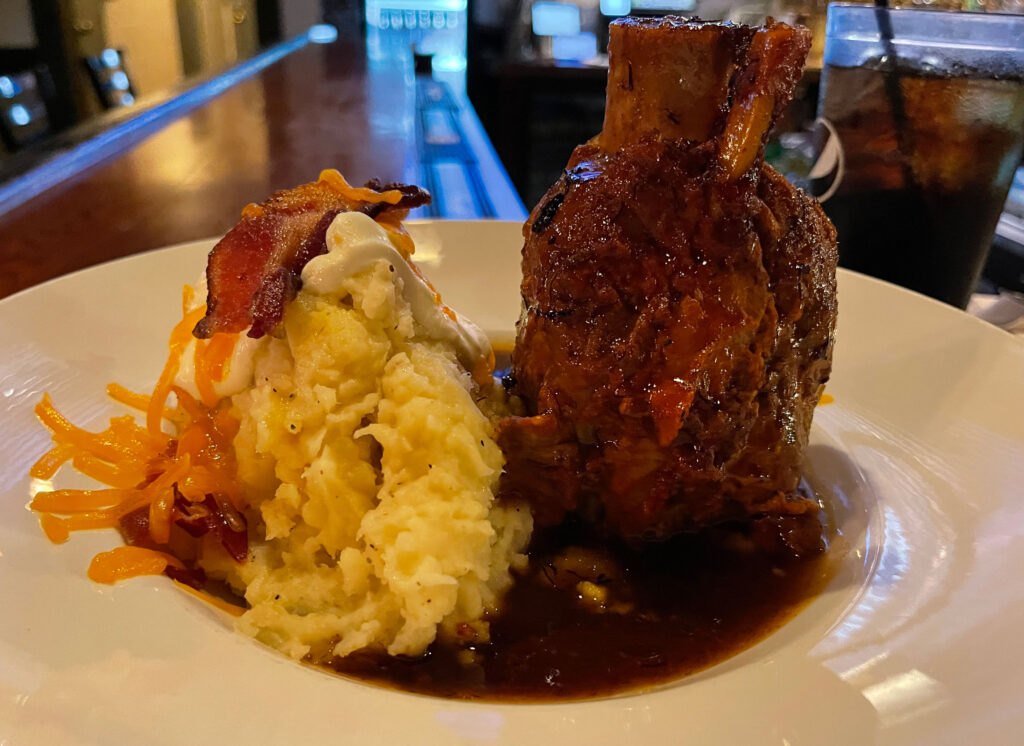 On my most recent visit, I tried to find something that stood out as "different" on a menu where that description fits just about everything.
Only because the item seemed more fitting on a supper club menu than at a brewery, I absolutely had to try the Pork Shank, and I'm so glad I did.
When the Pork Shank arrives at your table, or barstool, it is a sight to behold.
This huge bone-in cut of meat is positioned upright giving it more height than you'd ever expect. And, it is flanked by a "Close Encounters"-sized mountain of mashed potatoes.
After your eyes adjust to the size of this dish, go ahead and throw away the steak knife they've given you. You're not going to need it.
I'd say that it's so tender it could be cut with a spoon, but this slow-roasted pork would probably fall off the bone if you yelled at it too harshly.
The tenderness of the meat combined with the sweet barbeque maple glaze makes for a truly wonderful experience. And, if it wasn't for the fresh craft beer you're washing it down with, you'd likely forget you're dining at a brewery.
Don't forget to dig into the mashed potatoes as well. They are wonderfully seasoned with just the right amount of black pepper, and the generous helpings of sour cream, cheddar and bacon bring home the experience of a baked potato, only much, much larger.
Oh, and it comes with soup or salad, so make sure you come hungry and still prepared to bring home a heavy to-go box.
The Pork Shank is available every day for $18.
Kenosha Brewing Company is currently open for dine-in and also offers carryout and delivery orders. The full menu including the Pork Shank can be viewed online at KenoshaBrewingCompany.com.