After spending years in the shadow of his big sister, Noah Tyler finally has the spotlight.
The Bradford High School senior delivers a starring role for the final weekend in Children's Theatre Academy's production of "Newsies" at the old Armitage Academy, 6032 Eighth Ave. Showtimes are 7 p.m. Friday and 2 p.m. and 7 p.m. Saturday and Sunday.
Tickets are $10 for adults and $7 for students and senior citizens.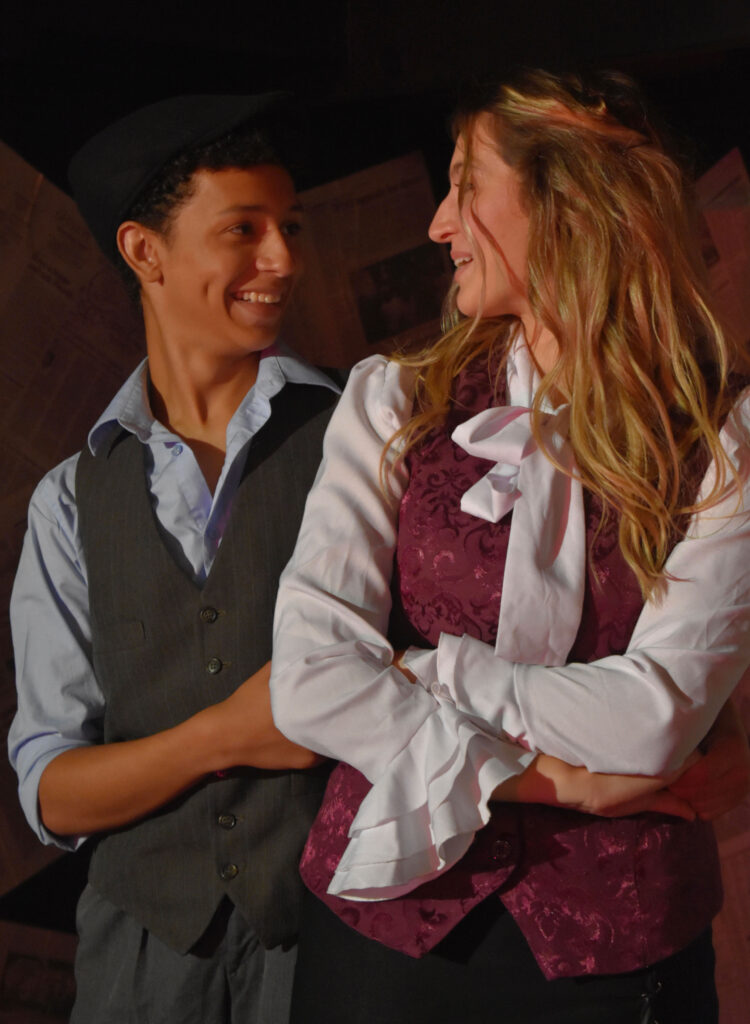 Tyler is the younger brother of 2018 Bradford graduate Lexi Tyler, who was a regular in leading roles with CTA and Kenosha Unified's nationally renowned theater program.
Noah Tyler, 17, estimates he's been in approximately 70 theatrical productions. If that sounds like an unthinkable number, that's because it is.
Noah made his stage debut at seven months old in CTA's Joseph and the Amazing Technicolor Dreamcoat and hasn't stopped since. He said the only time he wasn't rehearsing or performing for a show was during the recent pandemic.
"After being in shows continuously throughout my life, taking that break was an eye-opening experience," said Noah Tyler, whose mother Kristin Stone Northern is co-founder of CTA. "It made me appreciate a lot of things."
Based on the real-life Newsboy Strike of 1899, "Newsies" tells the story of Jack Kelly (played by Noah Tyler), a rebellious newsboy who dreams of a life as an artist away from the big city.
After publishing giant Joseph Pulitzer (Dezrick Bowers) raises newspaper prices at the newsboys' expense, Kelly and his fellow newsies take action. With help from the beautiful female reporter Katherine Plumber (Ava Bridleman), all of New York City soon recognizes the power of "the little man."
The high-energy production showcases Tyler's powerful stage presence, wide vocal range and convincing New York accent.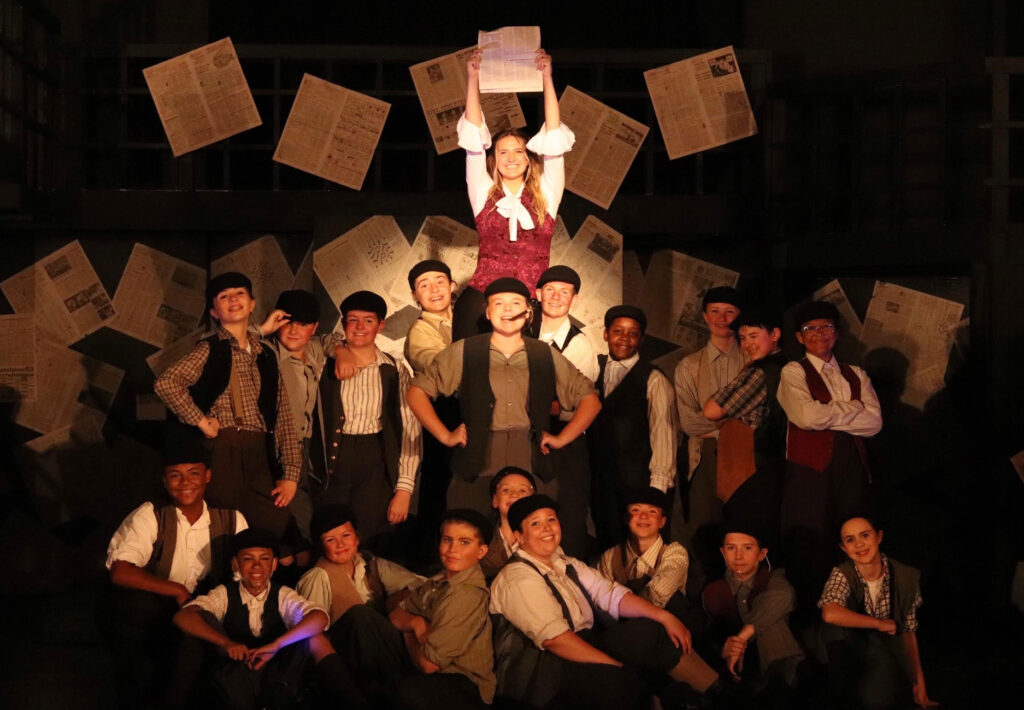 "Noah's had bigger roles, but he's never had to really carry a show," Northern said. "I feel like in this particular show, people rely on him to set the tone and energy."
The musical is directed by CTA veteran Colin Swanson. The 2018 Indian Trail graduate returned home this summer before departing for his senior year at Nebraska Wesleyan University.
Northern said she didn't have the opportunity to critique the show until one of its final rehearsals.
"Colin did a lot of character work with the students," Northern said. "A lot of that becomes evident when you watch the show. The kids have a very good sense of who they are in this place in history."
Noah Tyler said he sees a lot of himself in Jack Kelly, the 17-year-old smart aleck who shines with loyalty, determination and charisma.
"One-hundred percent," Tyler said. "I think that's why I have reached the level I have with this character. I feel like Jack Kelly has always been a part of me."
The cast performed in front of appreciative crowds last weekend. One of the most interesting audience members was self-proclaimed "Super Newsie" Steven Olson.
The 55-year-old Gurnee, Ill., resident said he's attended over 65 stage productions of "Newsies" over the past three years. Olson attended last Sunday's matinee and enjoyed it so much, he plans to watch the show again this Sunday.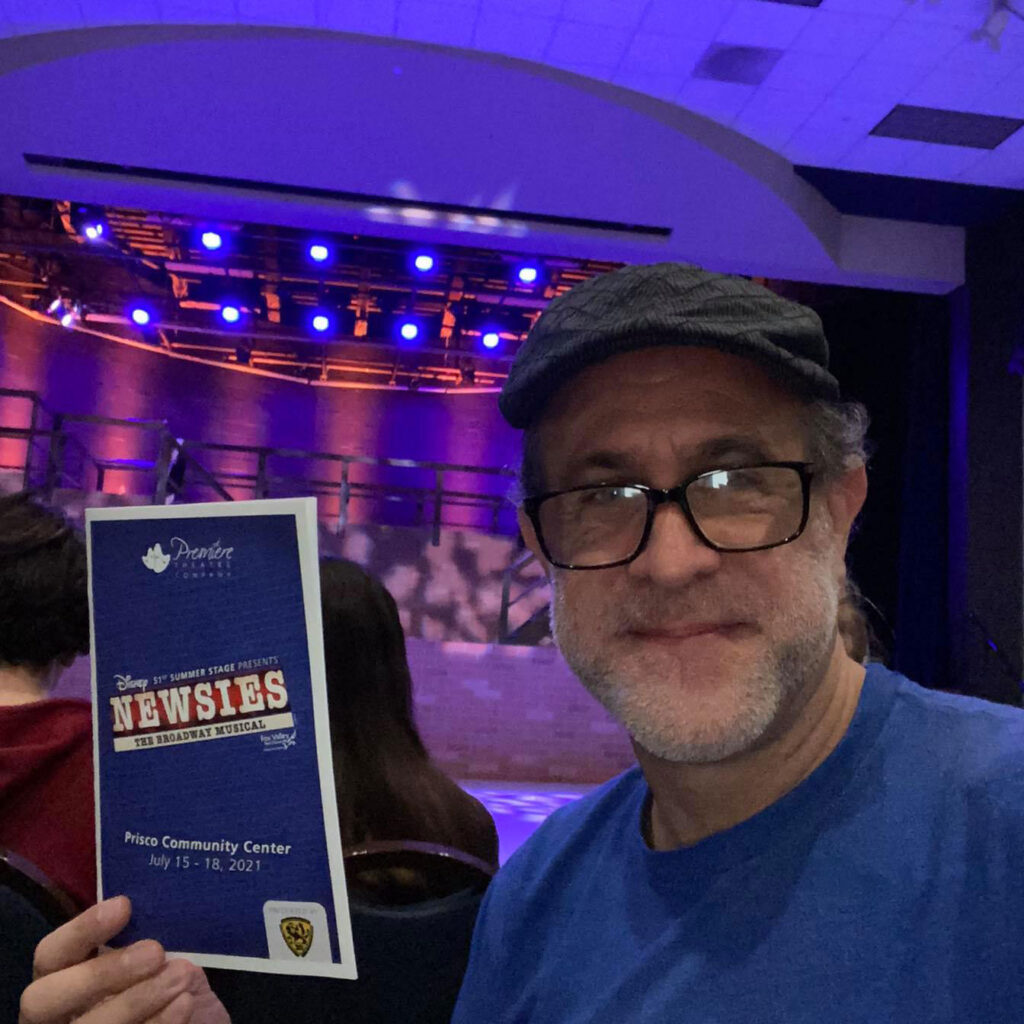 "The first time I saw the show was at The Fireside Theatre (in Fort Atkinson) and I fell in love with it," said Olson, who was on his way to Grand Rapids, Mich., for a Wednesday evening high school performance of "Newsies." "I love the dynamics, the message, the storyline."
Olson said he thoroughly enjoyed CTA's performance of the show, particularly the interaction between Noah Tyler and Bridleman.
"I got to meet (Tyler) after the show," Olson said. "For somebody that age, he was very strong with his presentation and memorization. I know every line of the show. He did an amazing job, just how he played the character and showed his emotions."