Nearly 100 athletes will take part in the seventh annual Tri My Best Triathlon — one of the feel-good events of the summer — on Sunday (Aug. 1) at the Kenosha YMCA, 7101 53rd St.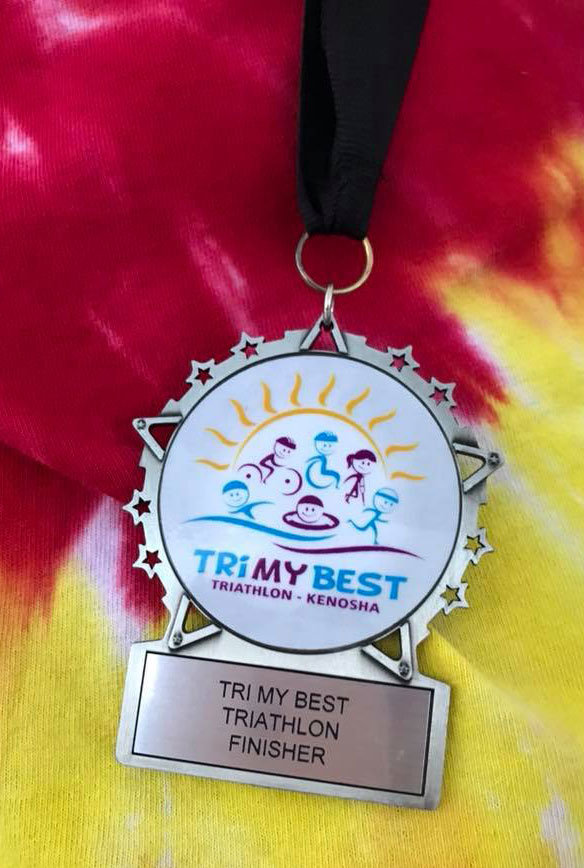 Tri My Best Triathlon is open to anyone with special needs including physical, cognitive, emotional or psychological disabilities.
Athletes are paired with two "buddies" from a group of over 400 volunteers that provide assistance through the course and time their race. Distances are based on ability in swimming (25 yards to 200 yards), biking (quarter-mile and 2 miles) and running (200 yards to 1 mile).
The event was founded in 2015 by Linda Niemela, a local physical therapist and president of Kenosha's Tender Touch Therapy.
"For a lot of these kids, it's one of the biggest things they get to do all year," Niemela said. "It's amazing to watch the kids and see how excited they get to wear their shirts and get their medals."
It's also an event that tugs on the heart strings for many.
"We'll see who's wearing the darkest sunglasses," Niemela said. "The kids look so forward to this event. It's a touching moment being able to watch them enjoy it."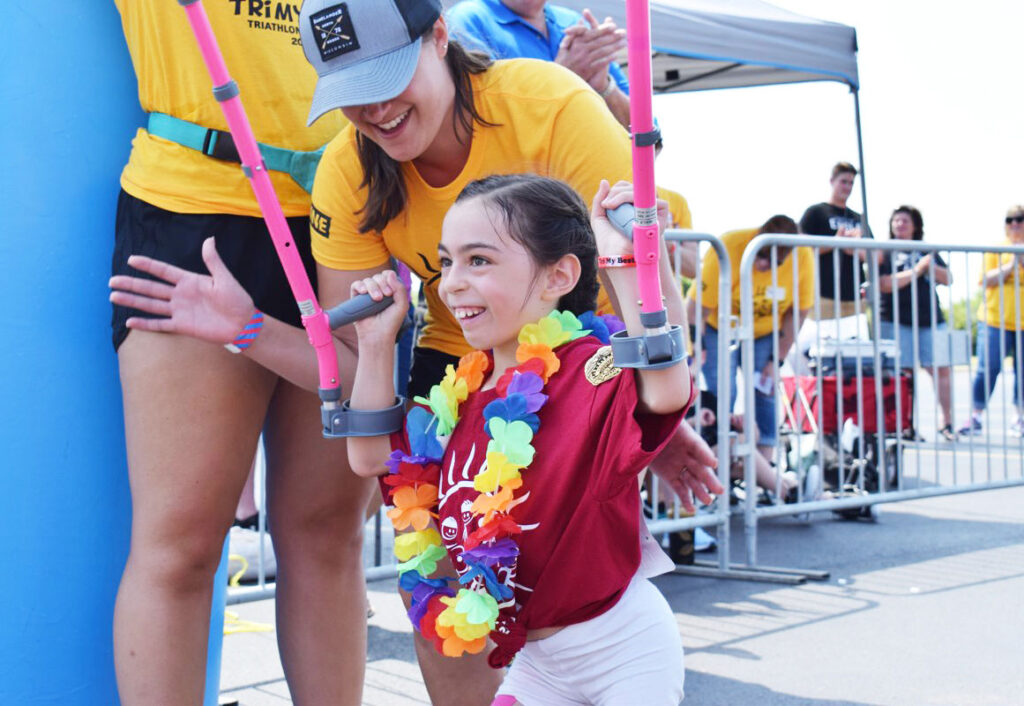 Opening ceremonies begin at 8 a.m.
The event gets underway in the YMCA pools before moving outside to a re-routed bicycle and running course at the facility's new parking lot.
Athletes, ranging in ages from 3 to 38, participated in a series of four training camps to prepare for the triathlon.
Devon Bennett, 8, of Pleasant Prairie is a veteran competitor in the event.
"He started when he was just three years old," said Michelle Bennett, Devon's mother. "We signed him up to do the triathlon and couldn't believe all of the love and support our community was giving these kids who work so hard.
"You can't help but have so much happiness and tears in your eyes seeing these kids cross the finish line."
The special needs triathlon is just one of five nationwide, according to Niemela.
Tri My Best Triathlon was modeled after a YMCA-partnered event in Atlanta. The goal was to promote activity and teach the participants, as well as their families, that the seemingly impossible is possible.
"I was like 'You want my kid to do a triathlon? He's only three,'" Michelle Bennett said. "They obviously knew something I didn't. I didn't do my first triathlon until my thirties. It made me think what a cool thing for kids with special needs … help them grow, reach their milestones and do what any other kid is doing."
The event has nearly doubled in size since its 2015 debut.