Cristina Dam has always been in the business of helping people feel better.
From therapy sessions to meditative sound baths and crystal healing to psychic readings, there's always a way she can soothe the thunderstorm of emotions within people.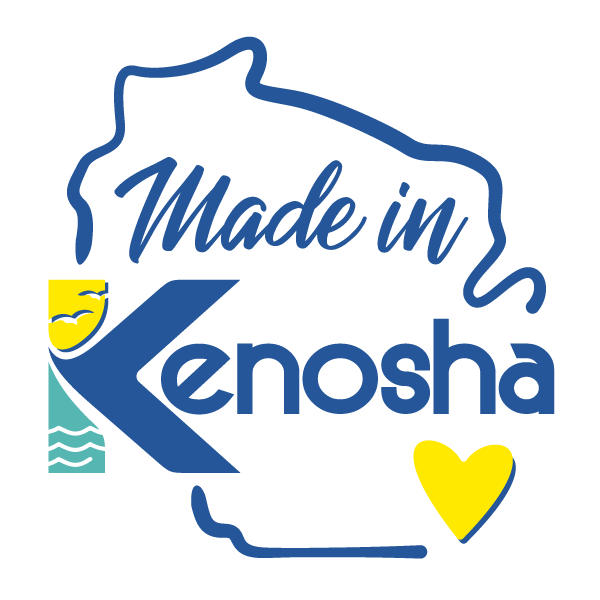 It's something she took with her all the way to Los Angeles — and the world has taken notice.
The Bradford High School graduate went on to California to earn three degrees, including two master's degrees. One is in educational foundations and one in psychology. In addition, she a holds more than 10 different certifications ranging from neuro-linguistic programming to hypnotherapy.
After working several jobs simultaneously while finishing school, she opened Liberate Emporium, a metaphysical and healing shop. The front half is a retail space with everything from rare crystals to self-help books, manifestation candles to orgone pyramids, and a collection of oddities in between.
Behind the front, a back section is filled with different rooms that serve different purposes. Each one is painted and designed to be calming, healing and soothing.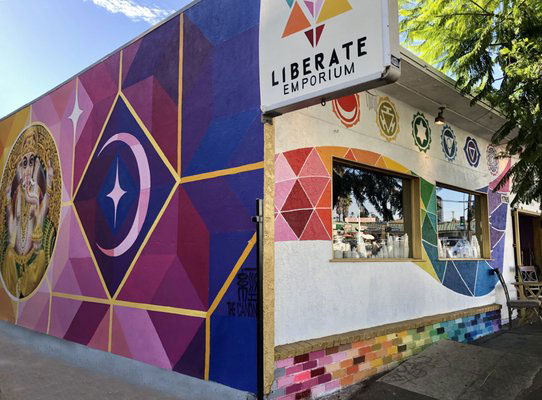 Located in the heart of Los Feliz, one of LA's most notoriously cool neighborhoods, the shop has become a staple for both locals and celebrities alike.
"I started taking on hypnotherapy clients and a few rooms over you'd have someone giving a tarot reading, another practitioner doing a Reiki session, and then you'd have an A-list actress shopping for rose quartz and sage in the front of the shop," Dam said with a laugh.
What started as a passion project to turn the vacant space into a spirituality center has now become a multi-million dollar empire spanning various locations and projects.
After the success of her Los Feliz location, Dam decided to go bigger. Much bigger.
In 2017, she opened Liberate Hollywood, a stone's throw from the iconic intersection of Hollywood & Vine.
This 6,500-square foot facility was once a famous recording studio for some of the most well-known voices around the world. Prince, The Doors, Michael Jackson and Earth, Wind & Fire have all recorded there.
Dam began by renovating it from the ground up — literally.
"I mean, I did what anyone in my position would do — haul in 10,000 pounds of crystals to implant into the floor to create a labyrinth inside!"
Even she can barely keep a straight face while talking about it — because anyone that knows her was hardly shocked by this project she took on.
The walls are decorated with murals, abstract art and crystals everywhere. In this space, you could find anything from guided meditations, sound baths, yoga, open mic nights, standup comedy, poetry slams, Grammy-winning artists hosting listening parties, and specialty nights like the First Fridays gallery nights.
"Basically, it's like the Willy Wonka Factory of spirituality," Dam said. "There's always something going on. There's a rooftop where we do yoga classes, host parties, jam sessions, all that. It's never boring around here, that's for sure."
During the lockdown period, LA business owners faced some of the toughest restrictions in the country. Dam was one of them. After six months of paying (extremely costly) rent on a business that was not allowed to let customers in, she took some time to re-evaluate the direction of her Liberate businesses.
She decided to close the doors on her beloved Hollywood location and open a new location with better accessibility and more opportunities.
On June 24, the day of the full moon and summer solstice of course, Liberate Yourself opened on Ventura Boulevard in Sherman Oaks. The new location is in the San Fernando Valley.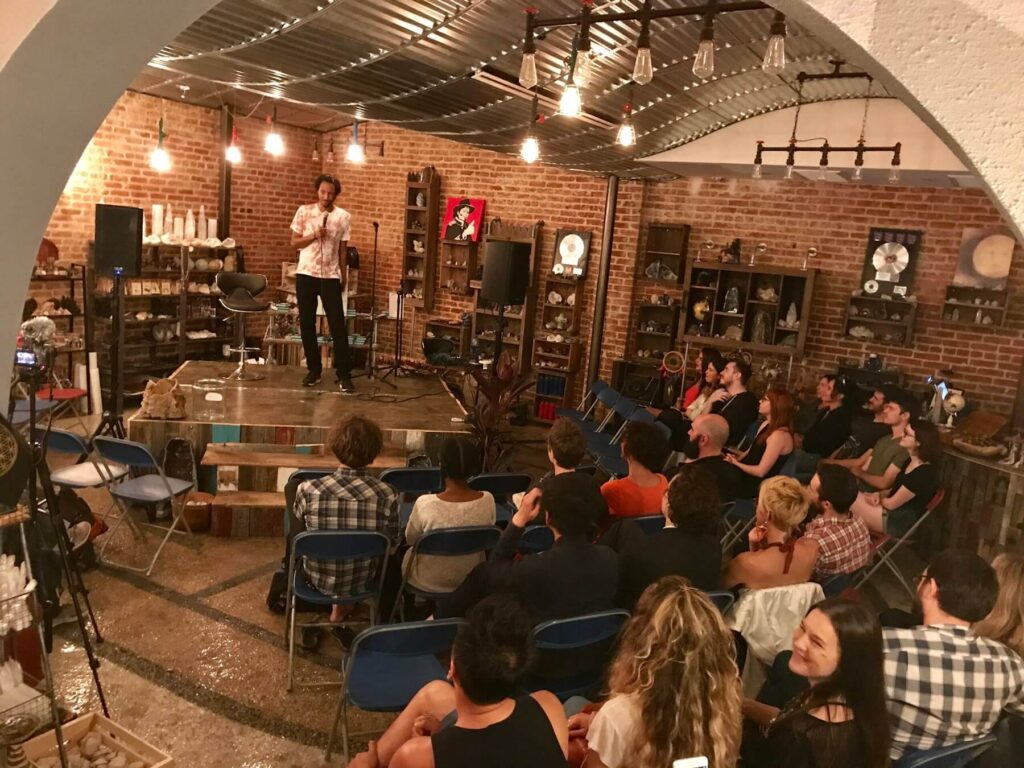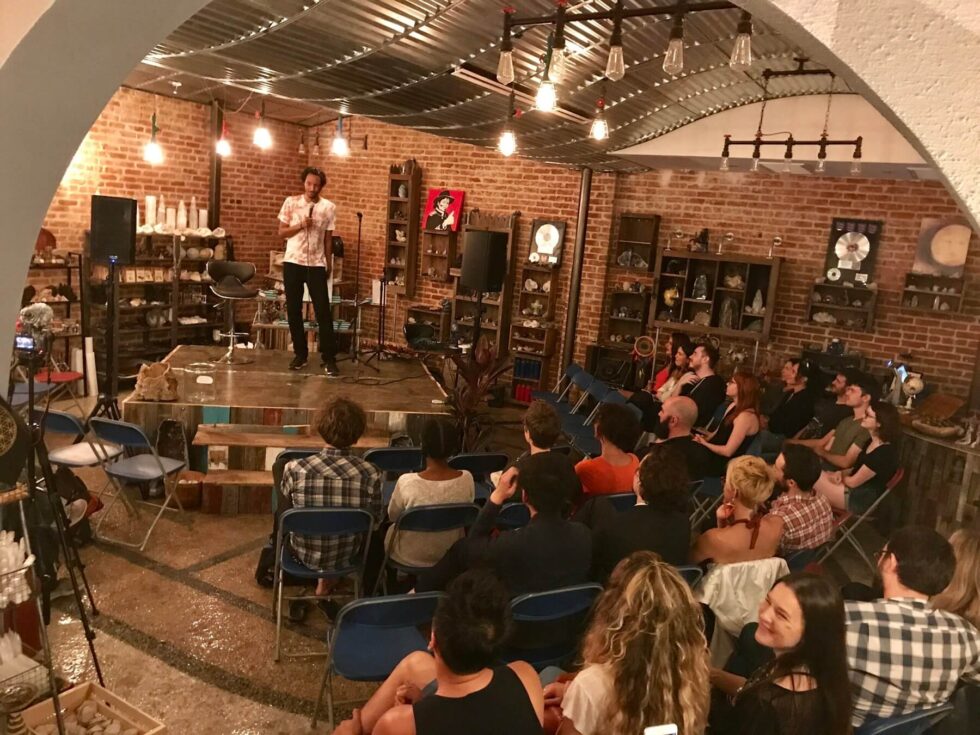 To non-LA locals, that means it's basically in the suburbs of Los Angeles. Therefore, parking is easier, access is easier from any direction and the location is closer to many of the gated communities where celebrities live.
As she sees a very large number of Hollywood's most influential people as clients, this was a factor in choosing to relocate.
"I see so many A-list clients in my private practice that I really wanted to choose a spot that would be good for everyone," Dam said. "Sometimes they don't want to deal with the paparazzi around Hollywood and I wanted to offer a space in a more discreet location. This new location is a perfect spot to make everyone happy."
The focus of the new location is bigger creative expansions, small group sessions, individual sessions and includes a beautiful indoor and outdoor space complete with a tranquil garden.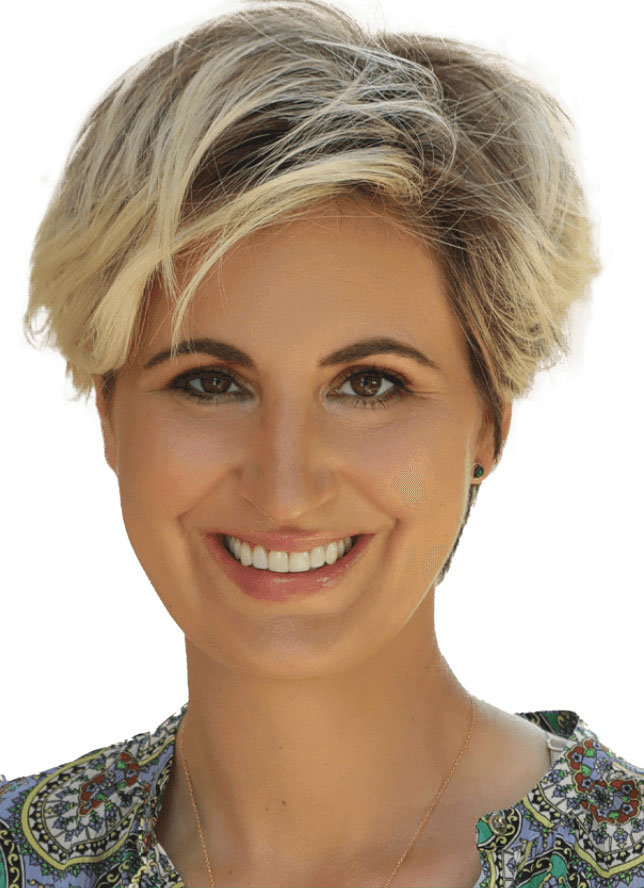 In every location, the main purpose is to "nurture people's connection to a higher source, whatever that may be. We embrace all beliefs and really strive to be that bridge between what's missing and what they're looking for. We provide guidance, support, and stimulation — sometimes a shift in mindset is just the spark that someone needs and I'm happy to provide that," Dam said.
Dam is not only well known among Hollywood's who's-who, but she has been recognized on both the national and international level several times. She has graced the cover of Lapalme Magazine, been featured on NewYou.com, Medium.com and SocialLifeMagazine.com to name a few.
Her Los Feliz shop has been named one of the top 10 must-see things in Los Angeles and is featured in countless online articles naming LA's best spiritual centers.
When she's not doing interviews (like this one) and penciling in her regulars at the shop, she is constantly brainstorming new projects.
"Well I have another thing going on, but when do I not, right?" she said with a laugh. "It's a new online platform that's kind of like Zoom meets WebMD meets Uber and Yelp all at once. It's a new development I'm working on that will allow people to find peer-reviewed practitioners for alternative healing.
"You pick what type of service you want, whether that's an individual appointment or a group session, and then you can see a global list of heavily-vetted practitioners. Anyone in any location can pinpoint the type of service they want which works well for people who travel frequently."
The purpose of the project is to provide alternatives to traditional medicine and doctors.
As if owning and running multiple locations and developing a major online platform isn't time-consuming enough, Dam has managed to keep her hands busy in several other endeavors as well.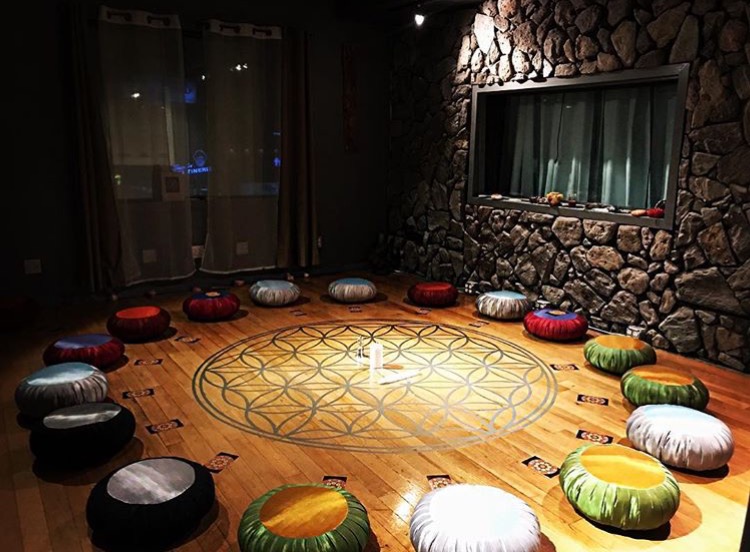 She is currently in talks with an animation studio to develop a feature film based on the characters "Trekkie & the Explorers" — a group of animals that travel and explore together.
This idea is one that Dam has been working on and creating for close to a decade. She also has a travel show in the works, a sitcom pilot being tested and a full reality show based around the original Liberate Emporium shop.
The Liberate brand is no stranger to camera crews, though. Shows that have been filmed there include Growing up Hip Hop, Kendra on Top, Nikki Fresh, Road Less Traveled, Enjoy It!, The Kominsky Method, You, and The L Word.
Nicole Richie filmed her show there and has since become a regular at the shop.
Other notable friends of Dam and Liberate include Adam Sandler, Diplo, Alicia Silverstone, Moby, Halle Berry and Andre 3000 to name a few.
Dam encourages anyone from Kenosha to pass by either of the Liberate locations if they ever come out to Los Angeles.
"I love seeing people from back home," she said. "Stop by and check us out if you're ever in LA. I just might have exactly what you didn't even know what you were looking for."
For information on both locations and the services offered, go to LiberateYourself.com.