Air conditioners are effective at keeping cool air flowing, keeping our homes comfortable during hot summer days. However, these appliances don't last forever. Over time, they will start to lose efficiency and then shut down eventually. Thankfully, there are several steps you can take to help extend your air conditioner's lifespan and maintain its efficiency.
In this article, we'll talk about regular maintenance tips so your appliance lasts a little longer.
1. Clean or Change the Filters
Dirt and debris can accumulate on your air conditioner's filter over time. When you don't clean the filters, they will start to affect the efficiency of your air conditioner. You need to clean or replace your filter every 2 to 3 months or as necessary. You may need to replace it frequently, especially when you have family members with asthma or other respiratory problems.
When you fail to change the filters, your air conditioner will work harder to give you the same comfort level. It will put a strain on the system, which means that it will work harder. It will consume more energy, which translates to higher utility bills.
2. Know How it Works
Before using your air conditioner, it's essential that you know how to use it. Ensure that you thoroughly read and understand the manual before using the AC unit. Also, it's vital that you hire the right professionals to help you with the installation, such as the Lee team. Never DIY the AC installation to avoid problems down the road. DIY videos and articles can only do so much; they may not provide you with the best solutions to resolve them when you encounter an issue.
3. Always Keep Your AC Clean
Like all appliances, you must keep your air conditioner clean and free from debris. Clean them regularly but make sure that you know how to do this properly. The outdoor unit needs to be free from dirt and debris as that can only reduce airflow. As much as possible, trim those plants or shrubs near your air conditioner. They may affect the efficiency of your AC.
4. Always Hire a Licensed Technician for Repairs
Apart from hiring a licensed professional for installation, it's also important that you hire a licensed and insured technician for AC repairs or maintenance. These professionals are equipped with the right tools and experience to get the job done properly. They can also give you a guarantee that they can get it done right the first time.
There are some risks when you hire inexperienced and unlicensed technicians to help you with repairs. As they don't have enough experience to carry out the job, they are also likely to make mistakes. When they get injured on the job or damage your home, you will be liable for it. And don't expect the homeowner's insurance to help you cover the damages to your home.
For air conditioner maintenance and to avoid costly repairs, always hire a professional, a technician who has liability insurance to help you cover any damages to your home.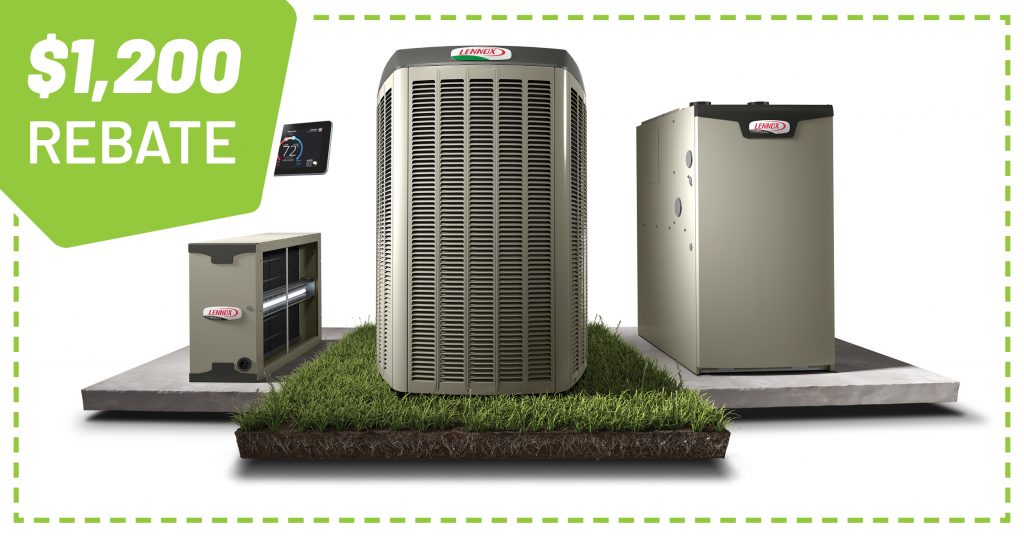 5. Schedule Routine Checkups
As a homeowner, it's your responsibility to periodically check your AC or wear and tear, changing the filters, and other maintenance steps. However, it's also crucial that you schedule regular tune-ups or maintenance of your AC with a licensed technician. They can do a thorough inspection of your AC and find potential problems early. With the scheduled tune-up, they can help detect problems early and then alleviate these issues.
6. Get the Coils Cleaned
Your AC's coils assist the refrigerant in absorbing heat and then cooling your room. However, over time, dust particles can accumulate in these coils. As a result, it will reduce their ability to absorb heat. This means that your AC may not be able to cool your home properly. To avoid this problem, make sure that you clean the coils regularly. Follow the manual to help you clean all of the ACS components, so they don't get damaged.
7. Make Sure That the Condenser Unit Fan is Working
The coils absorb heat while the condenser unit fan cools down the refrigerant gas. When they fail to work, your AC will not be able to cool your room. This is why you need to ensure that they are appropriately cared for. Also, call a professional if weird sounds come from your AC as the condenser unit fan may be damaged. They can inspect it and help you resolve the problem.
Don't Strain the System
Your air conditioner can keep our homes cool during hot summer days. However, it's also crucial that you know how to cool your home in other ways, so you don't strain your AC's system. For example, during the day, consider putting up blackout curtains to help your AC. This way, your appliance won't have to work harder to give you the same comfort level.
It would be best if you also learned how to cool yourself so you won't have to lower the temperature of your AC. Dress in your summer clothes and sip on those cold drinks to keep yourself cool. As much as possible, stay on the first floor of your home since hot air rises. Most importantly, use the fan regularly. They don't consume as much energy as your AC.
Contact Lee Mechanical for AC Repairs or Maintenance
If you want to avoid that manual work of checking your AC this summer, contact the area's best in HVAC – Lee Mechanical. Our team of experienced technicians has been helping homeowners throughout Kenosha County for over 40 years. We specialize in AC repairs, maintenance, or installations. So whether you need someone to inspect or replace your AC, we can help.
Lee Mechanical is also a Premier Lennox Dealer. We sell and install Lennox heating and cooling equipment for homes throughout Wisconsin Lennox products are known for their ability to keep the air in your home perfectly comfortable. In addition, all Lennox products come with industry-leading warranty coverage to bring you peace of mind.
This summer is also a great time to take advantage of our Lennox $1200 rebate offer.
Contact Lee today to set up an appointment for your AC maintenance, repair, or replacement.