RANDALL — When Steve Milkie had a chance encounter with a young musician at Country Thunder over a decade ago he never expected her to become the biggest name in music just a few years later.
Milkie met Taylor Swift in 2008 when she was just starting to make waves in country music during a meet-and-greet during the festival.
"I saw her in 2008 and then in 2009 as a headliner," Milkie said. "A friend of mine got us VIP tickets and there was a tent off to the side that had meet-and-greets. We were standing there and people were lining up for the next meet-and-greet and we got in line."
Milkie's brother, after a couple adult beverages, asked out loud, "Why are we standing in this line?" As they were standing there, a man with a pass around his neck began to chat with them. Milkie said it was Swift's father, Scott.
"We started talking with him and she was just starting out and starting to get big," Milkie recalled. "He said it was so crazy seeing all the people and travelling around the country and the world."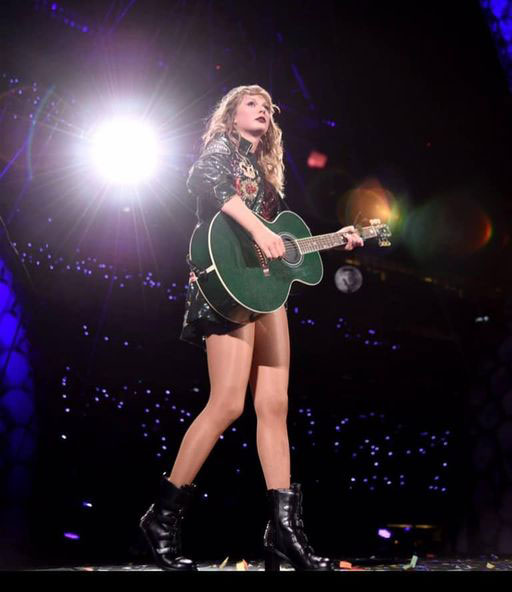 When they finally made it to Swift, Milkie and his wife, Marcey, didn't have anything for her to sign. Swift signed the shirt his wife was wearing. They still have it.
"She was super nice and we chatted for a couple seconds because there were a lot of people in line. We asked if she was having a good time. Yeah, she was super cool and chatted with us," Milkie said. "She was very young. … Looking back on it I'm like 'Oh, wow.' Maybe festivals like that helped her along the way."
Milkie said Swift and her crew seemed to be "taking everything in."
"When we met her she wasn't the headliner of the whole weekend. She wasn't a huge name, yet," he said. "It was a cool experience seeing someone like that who was just starting and now she's blown up. … It's cool to tell my girls who are nine and 10 about it. For her to still be around and having our kids hear her music now, which is even different than it was then, it's kind of cool. "
Milkie doesn't expect he'll ever get the chance to meet her again.
"I don't know if they do meet-and-greets like that anymore, but it would be crazy," he said. "The lines would be out the door. Now there will be a lot of people and not just country music fans."
In 2008, the year before she headlined the event, William Bruce said he saw Swift and her team tour the grounds.
Bruce, of Nashville, Tenn., serves as an emcee for Country Thunder and was working when Swift performed in 2008 and 2009.
Bruce said he always knew Swift would become a household name and shake up the music industry.
"We knew she would be a phenomenon just from the lineup of little girls along the fence in 2009," he said. "Nobody's ever had that. We still haven't seen it. It was a harbinger of things to come."
Bruce said Swift is an "incredible" performer with a "command" of audiences.
"It was like The Beatles with screaming kids," he said. "It just touched your heart and she connected with them all."
Bruce said Swift had some "doubters" at the event who thought "maybe her chops weren't that deep" but she ultimately "proved them all wrong."
Bruce said he's proud of Swift and her parents.
"Her parents were always with her," he said. "They were a good influence on her."
Local Anita Johnson took her daughter to Country Thunder for Swift.
"She was nine at the time and it was (her) first experience at Country Thunder. One we won't forget," she said.
In the years after performing at Country Thunder, Swift went on to sell millions of records, score dozens of No. 1 hits and win the coveted Album of the Year Grammy award three times.