TWIN LAKES — Small businesses are experiencing an increase in foot traffic because of the wildly popular Country Thunder festival. 
The festival, held on acres of land in nearby Randall, was cancelled last year because of the COVID-19 pandemic. For many local businesses, this used to be the busiest time of year.
Still, they're grateful for the much-needed foot traffic, even if less than previous seasons.
At Tom's Straw Hat, 126 S. Lake Ave., co-owner Lori Andrekus said it's a "little disappointing" some of the main roads were blocked to make travel easier for locals and curb congestion from concertgoers. 
"Since Country Thunder came back we have seen some business here, which is really good and helpful. It's disappointing it's not the way it used to be where the roads weren't blocked we could get more traffic in. It used to be our best weekend of the whole season. We are seeing some trickle in which we do appreciate," she said. "We're working hard to be open for the customers."
Tom's Straw Hat will be open from noon to 7 p.m. Sunday.
"The fun thing about ice cream is that it's an opportunity to treat yourself," she said. "Things are slowly getting better and I would like to see more people from Country Thunder in the area, but I'm glad some people are finding their way over here."
The ice cream parlor serves 25 different flavors of shakes and "flavor burst" ice creams with multiple flavors infused in them.
The owners of nearby Cup O' Joe Coffee House, 336 East Main St., expressed similar sentiments. Cup O' Joe is a "Friends"-themed establishment with a custom Warner Bros. replica of the show's iconic orange couch. 
They opened three weeks before COVID hit the area in 2020.
Partners Kim Hill and Dena Prestininzi said they've experienced an increase in traffic in recent days.
"We have seen an increase in business because of Country Thunder," Prestininzi said. "It's not crazy but it's definitely busier."
The couple placed signs around the area pointing folks to the coffee house because of the road closures.
"We actually had one of the performers from Country Thunder come play here," Hill said, referring to Nolan Sotillo who performed Friday.
Cup O' Joe is open 7 a.m. to 4 p.m. Sunday.
Kris Horgan, owner of Village View Pub, 350 E Main St., said Country Thunder didn't help business a few years ago but it "surprised how much it's doing" for her this year.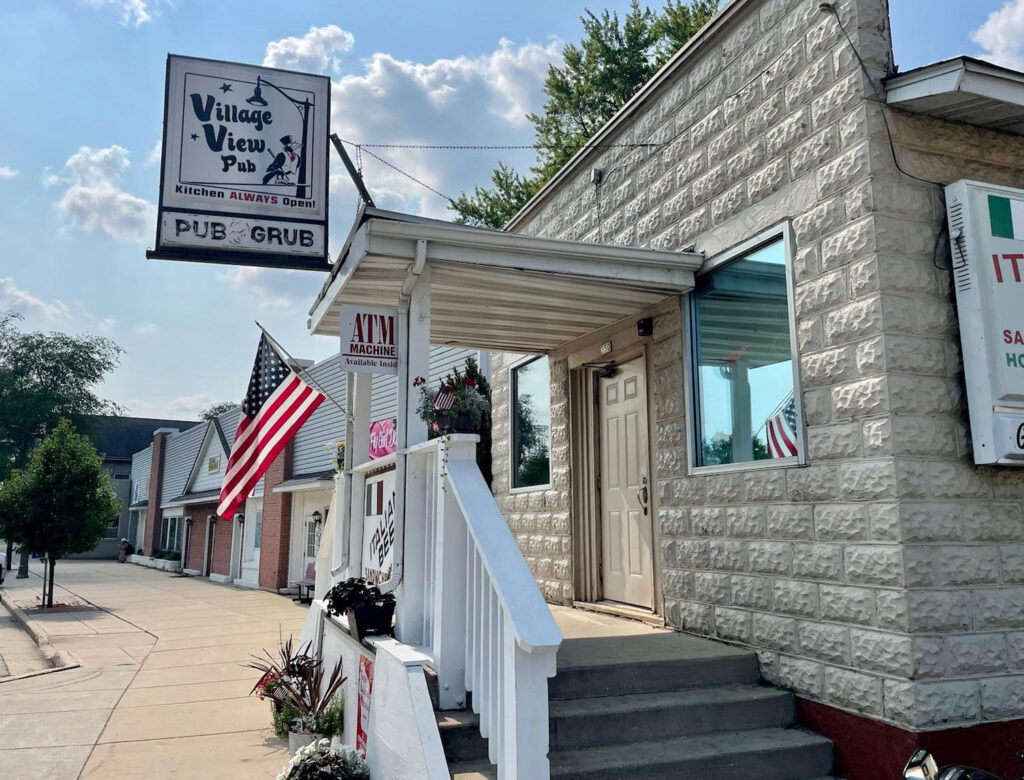 "I think it would help more if they didn't route everybody around the town and go back to how it was in the beginning and let us bulk up for it," she said. "Lake Geneva doesn't close down or put away businesses when the Venetian Fest is in town. … We definitely have had an increase, though. I think a lot of it is people who maybe have second homes out here and are here for the concert and know how to get around Twin Lakes are coming to (my pub)."
The pub is open Sunday 10 a.m. to 2 a.m.