The Restaurant:
Casa Capri, 2129 Birch Road, is a Kenosha institution that has been serving quality, homemade Italian food for 67 years.
The Featured Dish:
The Pasta Combo — Two ravioli, two stuffed shells, lasagna and gnocchi.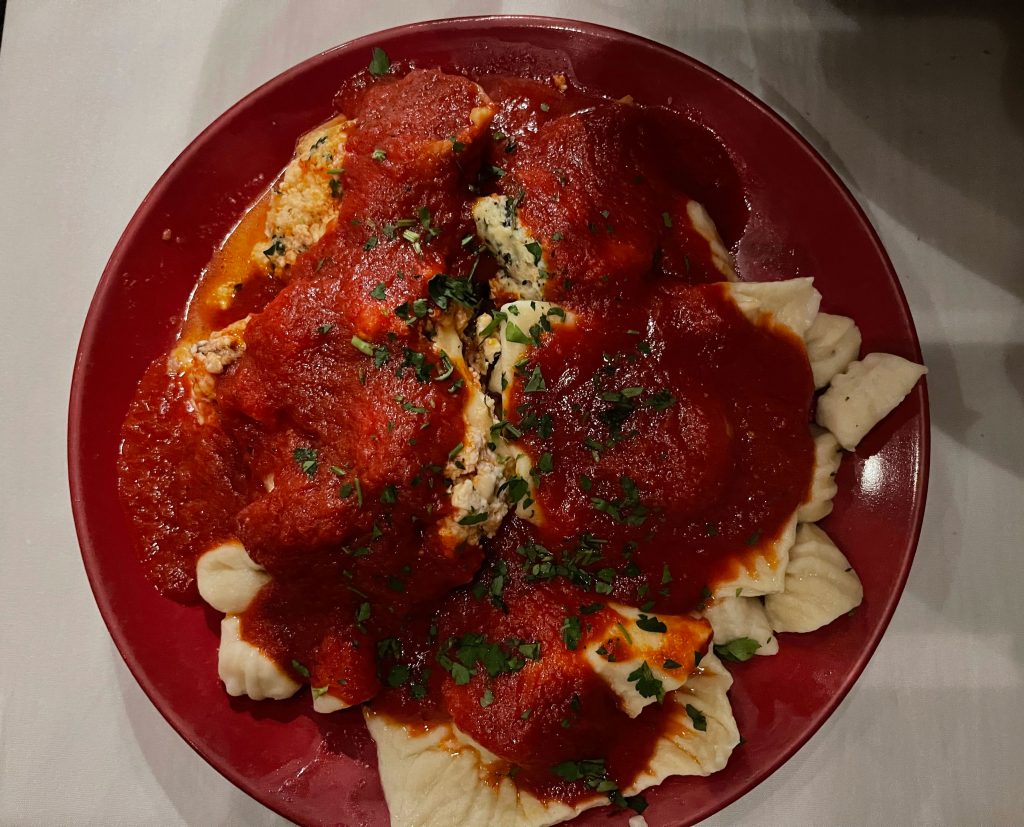 The Flavor and The Story:
Entering Casa Capri is like taking a trip to another world.
Whether you sit in the dining area with its full grotto fountain or in the bar next to the fireplace, the stone walls and decor take you away from everything else and inspire you to relax and enjoy your food and company.
Beyond the physical atmosphere, the entire Casa Capri experience delivers that intangible quality of Italian hospitality that leads to long nights of laughs, stories and shared experience that makes a great meal into a memory.
The hardest thing about dining at Casa Capri is deciding between all of their amazing signature dishes. Luckily, there's an easy way out of this dilemma: The Pasta Combo
This assembly of several of the restaurant's most popular items is an indecisive person's dream.

The heaping plate arrives at your table with what seems like a full portion of four different pasta dishes that come together like making a plate at a large, family-style Italian dinner.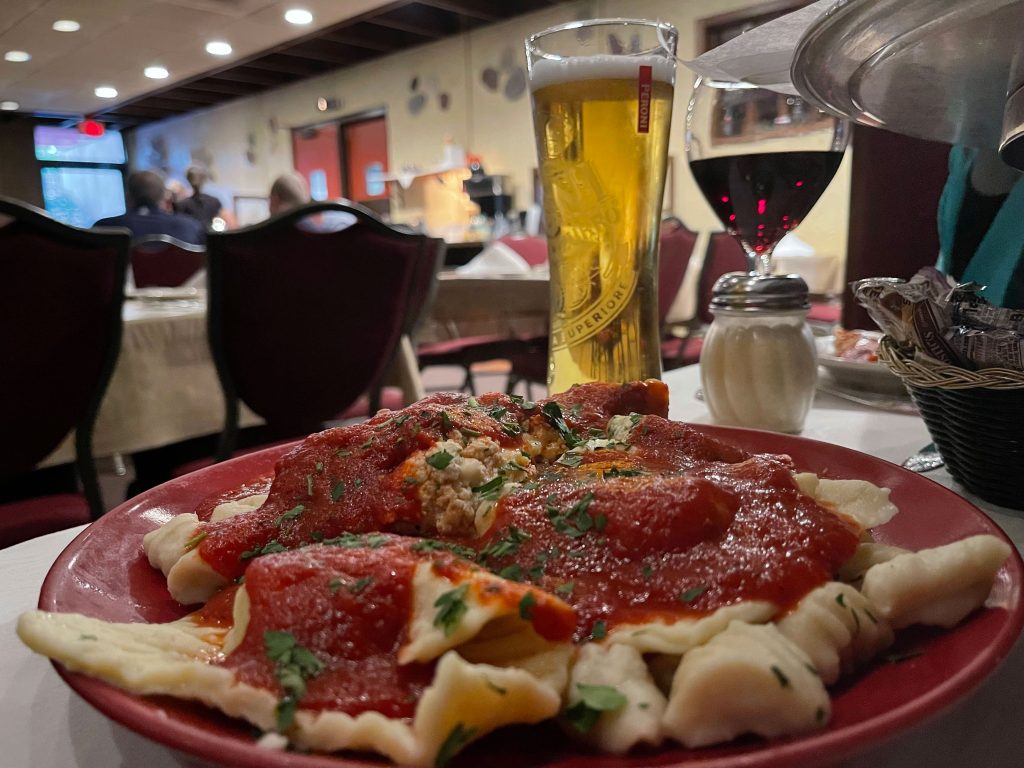 My personal favorite on the plate is the ravioli. If you ever want definitive evidence that ravioli is being made in-house the old-fashioned way, it comes by way of uneven fork marks at the edges.
The staff at Casa Capri make their ravioli by hand daily, pressing two sheets of pasta together with the tines of a fork along the edge to seal them. Not only are these ravioli authentic, but they are delicious. As a bonus, you are given one meat filled, and one cheese filled. A true sampling experience.
Next are two large conchiglie, or shells stuffed with fresh ricotta and spinach, a filling that blends wonderfully with fresh red sauce.
The largest item on the plate is a helping of Casa's signature lasagna, which is layer after layer of pure delight. The homemade Italian sausage is generous and truly stands out as exceptional. Casa also uses one of my personal favorite additions to lasagna, a few slices of pepperoni.
As if this wasn't enough, there is still a serving of house-made gnocchi. These dense, delicious potato dumplings are a wonderful bite that also demonstrates Casa Capri's dedication to doing things the old way, the hard way and the best way.
Next time you find yourself with a taste for Italian culture and cuisine, head to Casa Capri and order The Pasta Combo. It will be the best decision you didn't have to make.

The Pasta Combo is available every day for $18.95.
Casa Capri is currently open for dine-in and also offers carryout and delivery orders. The full menu including this breakfast can be viewed online at CasaCapri.com.