In Kenosha and the rest of southeastern Wisconsin, we spend a lot of time online every day. Most of us use a phone to surf the web. Some of us use computers to get our work done. If we have kids at home, we might be helping them with their online classes. We rely on video and chat apps to stay connected with friends and family. We use the web to do our shopping and banking apps to send or receive money and pay our bills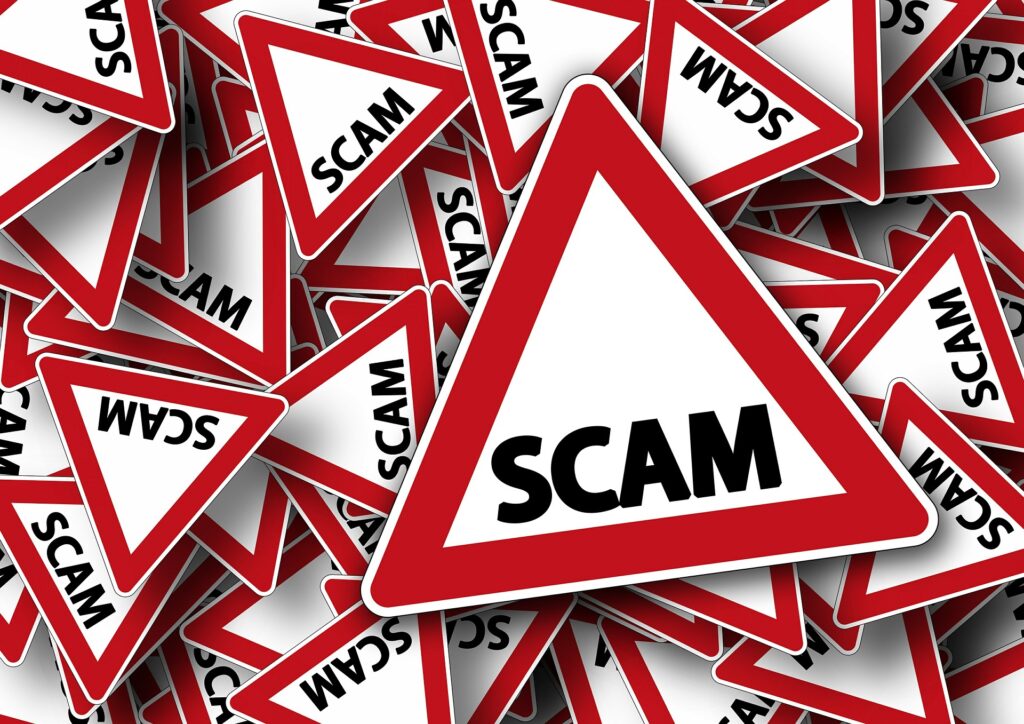 All this online activity has made us a target for scammers, spammers, and hackers. They send us emails claiming we've won something or claiming to contain new and exciting information. They try to capture our attention with fake shipping notifications or bills. And, in a recent twist, they're offering fake tech support services that prey on our worries about underperforming devices.
If we're spending time on smartphones, laptops, iPads, or tablets, even the slightest hiccup can slow us down significantly or lead to a disaster. That's how the unexpected phone call, unknown pop-up, or unfamiliar email preys on our concerns. Whether these scams say they prevent viruses, resolve security issues, or fix deactivated accounts, they all share similarities.
Here's what we've seen — and how you can better protect your computers, your data, or your business with a trusted IT provider like CMIT Solutions of SE Wisconsin on your side:
Know what to look for
Hackers, spammers, and scammers steal our money and information by preying on our common fears or concerns. At the beginning of the COVID-19 pandemic, emails claiming to be from the CDC or World Health Organization tricked people into clicking on bad links. During the holiday season, fake information about package tracking and charitable giving increase. As technology changes and as we age, scammers continue to target those of us who may not be experienced with technology.
Know when to look for it
Spammers and hackers are always on the attack. In the case of fake tech support scams, incidents increase when people return to regular routines and get back to work. That makes the first few weeks after the holiday season a prime target. Of course, the goal isn't to actually help — it's to sell useless services, swipe your credit card number, install malware on your machine, or steal passwords that can compromise multiple accounts at once. Most legit businesses will not call or email you to solicit this information.
How do you know this type of scam is targeting you?
We all know that fake and "robo" phone calls are a fact of life. But phone calls are also important to us and our businesses. Cyber "bad guys" can use local phone numbers, making caller ID useless. Beware of a caller claiming to be a computer technician who knows that viruses, ransomware, or malware are on your computer. This line of questioning is often used to trick you to give access to your computer or purchasing software you don't need. Be especially careful and hang up right away if the caller says payment can be made with a gift card or wire transfer.
Method #1: The unwanted phone call
As the "bad guys" get better at what they do, we must get better to protect against them. You are your best defense against scams. Be very careful giving any personal or credit information to anyone over the phone or online. If it's an unexpected call, you can always let it go to voice mail or contact the company through their real website or phone number.
Method #2: A pop-up on your computer
Although it might seem complicated, popping a new window on your browser is very easy for hackers to do. Unwanted pop-up ads appear all the time on unprotected websites with a message that may warn of a security issue, a needed diagnostic test, or a software upgrade. Even though they can seem very scary DO NOT click on these links! They can easily install malware or ransomware directly onto your machine. Even good, high-quality websites can have bad pop-ups because a spammer or hacker paid for the advertising space.
Method #3: An email claiming to be about a suspended account
This is one of the oldest tricks in the book for hackers—but it's still common because of users' worry about being locked out of important accounts. Whether it looks like it's coming from Walmart, Walgreens, Microsoft, Apple, Amazon, or someplace you visit frequently, be very careful with emails like this. Again, DO NOT click on links or attachments in the message as they are very quick and effective at infecting your computer. If you're concerned about an account, manually type the website's URL into Google or in your browser to log in directly without clicking the link.
So how can you stay safe?
At CMIT Solutions of SE Wisconsin, we deploy multiple layers of security around our systems and encourage our employees and their families to do the same. For businesses, layers of defense start with strong firewalls and extend into anti-virus software, active network management, traffic monitoring, DNS filtering, and anti-spam protection.
In our personal lives, we may not be able to use all these sophisticated defenses, but simple tools like anti-virus and heightened awareness are a great start. The more layers you have protecting you, the more likely you are to prevent attacks.
Remember – the number one best defense is YOU!
CMIT Solutions of SE WI is based right here in Kenosha. We provide our clients with the same level of respect and connection that makes our community strong. We offer "big company" solutions for "small company" budgets. Want to protect your business, empower your employees, and defend your data against today's most common scams? Contact CMIT Solutions of SE Wisconsin today.