After 16 months of eating at home, my wife, Melissa, and I started to dip our toes back into restaurant dining in June. Our first stop was an old-school thin-crust pizza joint on the far side of Midway Airport.
After we ordered, and I was sipping a Goose Island Green Line, Melissa looked at me and asked, "Do you realize you're sitting in a restaurant again?"
"How did that happen?" I replied.
I'm a former chef, and I'm comfortable and familiar with fine dining, French food and all that. I'm also a tightwad. Our second trip back to a restaurant was an area supper club. Even though friends of ours picked up the check, I was horrified to see a $52 New York strip and a $60 prime rib on the menu. Beef prices are out of control at the moment. I needed a friendly hole-in-the-wall next.
During the pandemic, one of the places I really missed was a family-bar and restaurant in Caledonia, a place we'd been six or seven times between 2017 and 2019. The Depot Restaurant & Tavern beckoned us.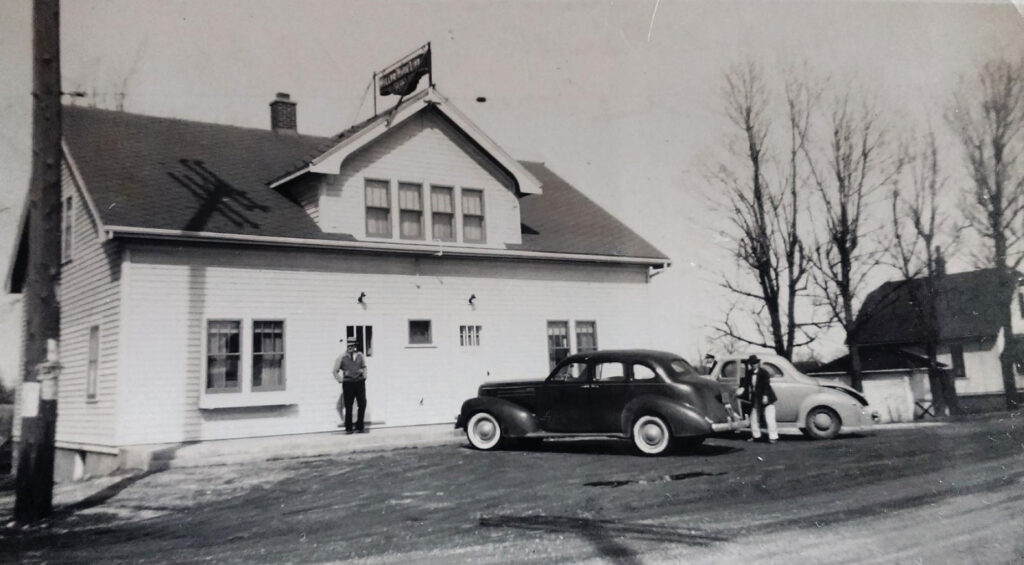 The Depot is well off the beaten path at 11402 County Road G (5½ Mile Road), just west of Howell Road and east of County Road V in Caledonia, in an area once known as Stearns Crossing. There's an exit for Highway G on I-94. Go east a mile or two, and the bar is on the left at the railroad tracks.
Clarence and Lorraine Caesar opened Caesar's Tavern on the site on July 1, 1936 on the east side of the Milwaukee Road tracks. The actual Milwaukee Road depot was on the west side of the tracks from 1874 to 1956.
Today, the tracks are operated by the Canadian Pacific Railroad and also used by Amtrak's Hiawatha service between Chicago and Milwaukee. The Canadian Pacific Holiday Train recently began stopping at the bar. The former Caesar's Tavern, now The Depot Restaurant & Tavern, has been owned by Mark and Sue Gracyalny since 2012.
The small dining room seats about 30 people, with a few more high tops in the bar area. The room is quaint and old-fashioned with a knotty pine ceiling. I love knotty pine, but my wife would divorce me if I ever installed any. Vintage prints and old photographs from the Prohibition area decorate the walls.
We made the first-of-two recent visits on a Thursday night. The house-made Bavarian Pretzel with beer cheese and spicy mustard ($4.50/6.95) was not available, so we shared a dozen deep-fried mushrooms ($6.25) instead. The mushrooms were smoldering hot, crispy, fresh tasting and pretty good. They were served with something that looked like ranch dressing. Whatever it was, I recommend it for the first few bites to avoid scorching the inside of your mouth. I washed down the mushrooms with a Black Husky Deck Dog, a very nice pilsner from Black Husky Brewing on East Locust Street in Milwaukee. The Depot has seven beers on tap, six of those usually regional craft offerings, which is what I'm always looking for. The bar also has a decent selection of bottled beer.
For my entrée, I chose the Kansas City Mac & Cheese ($5.95 for a small/$9.95 for an entrée portion). This was one of those things that didn't sound all that promising to me. It tasted too sweet on the first bite but became sort of addictive after that. The bottom layer is bed of Southern-style macaroni and cheese with a layer of slow-roasted pulled pork next and topped with six small onion rings and a light bath of a Memphis-style sweet and tangy barbecue sauce. The pulled pork was excellent, well-seasoned and falling apart. Good stuff.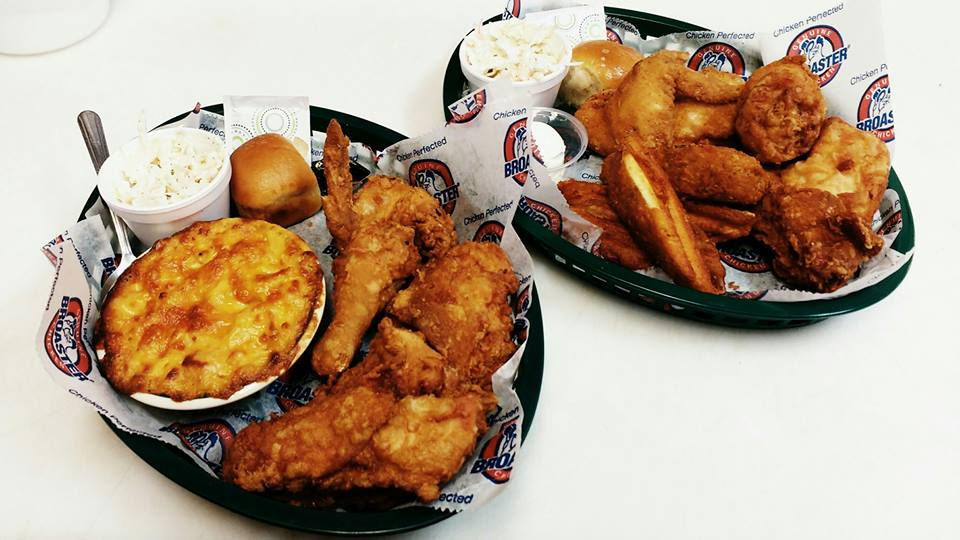 My wife enjoyed the fried chicken ($11.95), which is a half-chicken and available every night. Some nights, it's a featured special, either discounted or a second order discounted. The breading is shockingly crisp, and the meat was slightly seasoned (a little more would be a good thing). The dark meat was outstanding. The breast was a little dry and stringy, which is a common failing for all chicken, especially fried chicken. Wet-brining the chicken will help address that problem, but I don't think The Depot does that. The chicken was served with a yeasty and delicious homemade roll, a side dish (macaroni and cheese in this case), along with cole slaw, which was lightly dressed with either mayonnaise or salad dressing and had a nice, fresh-tasting crunch.
We didn't try the Friday fish fry, only because I hate waiting for a table on Fridays in Wisconsin. On the rare occasion that we go to a Friday fish fry, we go late, like just before closing, to avoid the lines. The Depot's seafood options include Atlantic cod ($10.95 for three pieces/additional pieces $2 each, fish fry prices are not current but are not too old), grilled cod ($14.95 for a cod loin served on arugula with parsley buttered potatoes and tomatoes), lake perch ($13.95 for four pieces), fantail shrimp ($11.95 for six pieces/ additional pieces $.95), half and half ($13.95 for choice of two from perch, shrimp or cod — that's what I would order) and the deluxe platter ($15.95 for perch, shrimp and cod). The Depot's potato options are French fries or parsley buttered potatoes, or those can be replaced with macaroni and cheese or a dinner salad for a small upcharge.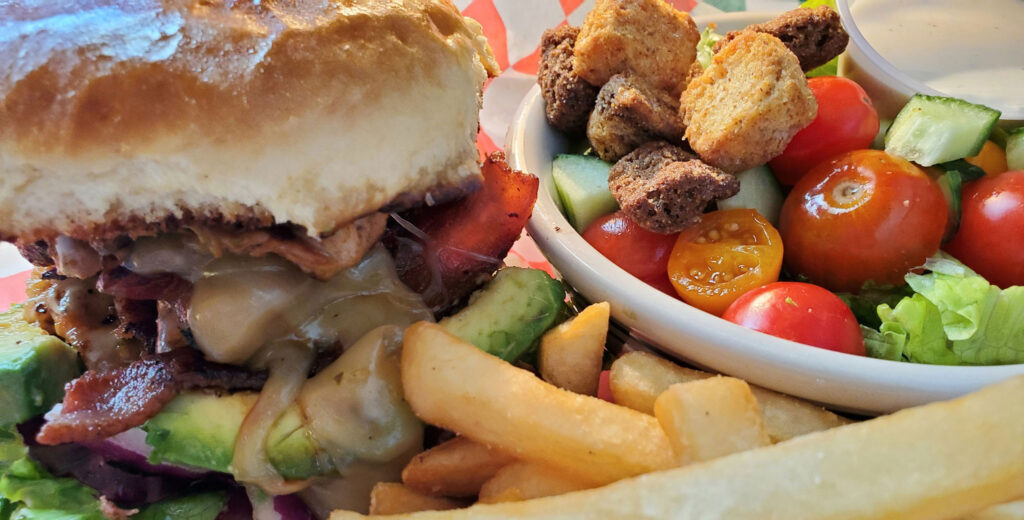 We made a follow-up visit on a Saturday for what The Depot calls its "Club Menu" or a nod to supper club dining. After bringing drinks, the server drops off an old-school relish tray with Merkt's Port Wine Cheese spread, a nice array of toasts, crackers and focaccia, a few bites of salami and a vegetable assortment that includes a hot cherry pepper, carrot and celery sticks and black olives, all of which I washed down with an Eastside Dark Lager from Milwaukee's Lakefront Brewery.
The Saturday menu traditionally features a New York Strip sandwich, which was not on the menu the night we were there. Since the price of beef loin started skyrocketing in the spring of 2020, some restaurants have been shying away from even offering steak due to the sticker shock. That could be what happened to us. The specials that night were fried bluegill, chicken parmesan and a pasta with ricotta and artichokes.
Since the steak sandwich was unavailable, I had a half-pound cheeseburger ($9.95) with cheddar, lettuce and tomatoes on a sesame bun. The burger was fine and seasoned well, but it was nothing out of the ordinary. By the way, cheese choices include Merkt's cheese spread from Bristol, which I love on a burger. Burgers are accompanied by fries, cole slaw and a decent dill pickle, but I substituted a side salad ($2.95) for fries. The salad was a pleasant little surprise, in that it was not the usual suspect of iceberg lettuce. Instead, I got a nice spring mix of spinach and red leaf, accompanied by a handful of grape tomatoes, some diced cucumber and a couple of homemade croutons. Very nice.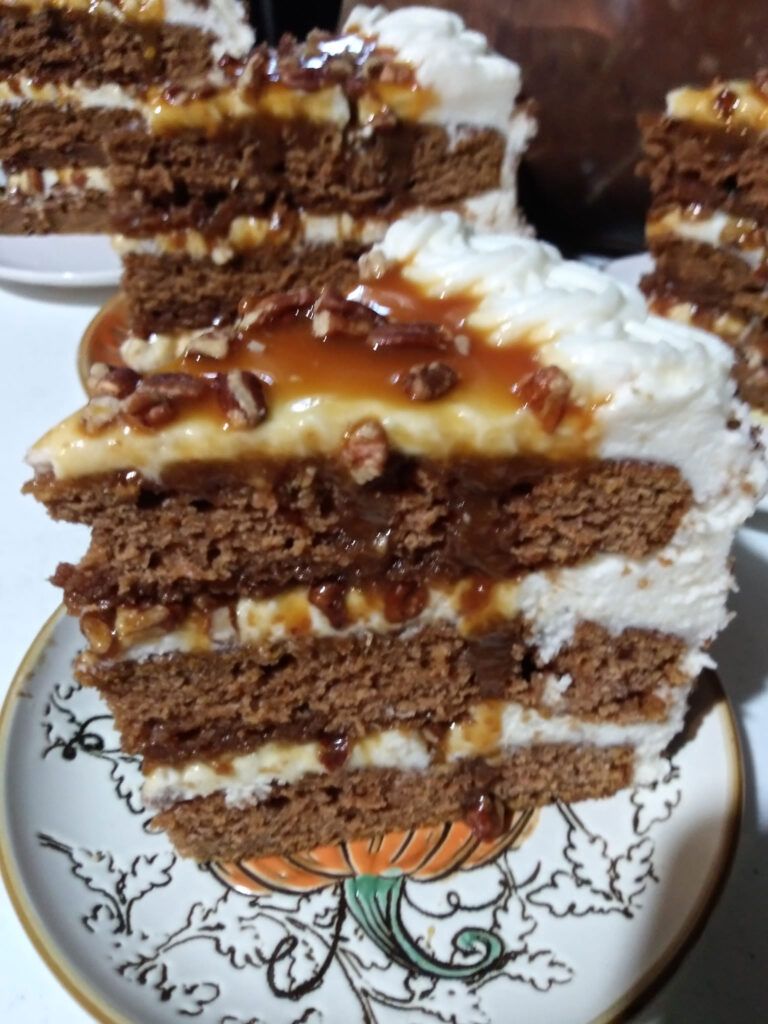 Melissa had the pulled pork sandwich ($9.95), which is really a slimmed-down version of the Kansas City Mac & Cheese that I had two nights earlier. The sandwich is a healthy portion of the that addictive pulled pork, a bath of the Memphis-style barbecue sauce and a couple of fried onion rings on a pretzel bun. It was really good, and it also came with fries, a dill pickle and cole slaw.
In the name of dedicated research, we had dessert on Saturday. They had cheesecake earlier that evening, but it was sold out, so we settled for apple pie. The pie, which was clearly homemade and redolent of cinnamon and nutmeg, was fine but nothing out of the ordinary.
The service both nights was great, and everyone associated with the bar is friendly and outgoing. There is usually a friendly and attentive young woman at the host stand, who usually doubles as a server. Since we were the only ones in the dining room on Thursday, the food came very promptly. Saturday was almost as fast. There can be a wait on busier nights, particularly for the fried chicken. The Depot is cash only, but there is an ATM machine on site. If you like tavern-style casual dining with really good food, a nice beer selection, friendly staff and little bit of history, The Depot is well worth the short drive from Kenosha.