Twilight Jazz is returning to the lakefront with one of its most popular acts Tuesday evening.
Janet Planet will kick off the free outdoor concert series on the south lawn of the historic Kemper Center, 6603 Third Ave. The grounds open at 6 p.m. and the show runs from 7 to 9 p.m.
New York Magazine has described Planet as a "sultry vocalist with a vast repertoire of jazz, blues, and standards … with some Bob Dylan thrown in for good measure."
In 2014, Planet was inducted into the Wisconsin Area Music Industry Hall of Fame.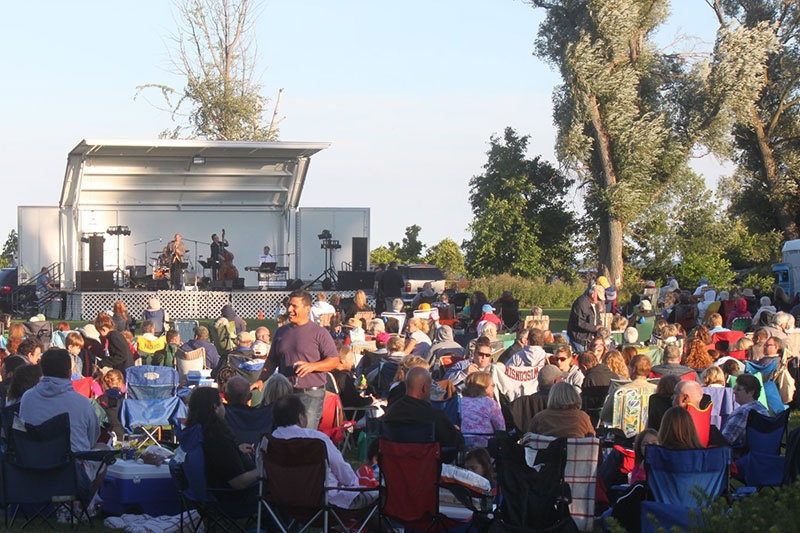 "The honor of being accepted by musicians and listeners alike is not taken lightly," Planet offered on her website. "When you get to a certain point in a singing career, yes, it is about 'working.' But it's also about breathing life into each moment … breathing honesty into a lyric … and hopefully, breathing love into a listener's ear."
Planet also posted about the event on her Facebook page.
"Looking forward to this performance with my incredible trio, Tom Theabo, Mark Urness and Ryan Korb. An absolute beautiful setting, full sound system and two sets of 'Janet Planet Jazz.' See you there!"
Rena Lee, administrator of the Anderson Arts Center, said she's excited to see Planet perform. The center organizes the series.
"We are really excited to have Twilight Jazz back for its 18th year, as part of our summer of fun. Janet Planet, one of the crowd's favorite acts last year, kicks off the season with some of her new music," Lee said.
"Last year, we heard Janet Planet's soulful voice as she took us through slow, haunting melodies and into upbeat, swinging jazz songs. You can hear her creativity as she incorporates multiple styles into her music that seems to take you back to another time. Don't miss this second chance to see this award-winning sultry vocalist!"
The five-night series features notable and regional jazz bands who perform for a few hours for hundreds of area residents and tourists. The series was shortened last year because of the COVID-19 pandemic.
Attendees may bring their own blankets or lawn chairs. Food and drinks, including wine and beer, will be available for purchase. However, no carry-ins of alcohol are allowed. Families are welcome to bring their own picnic baskets.
"We also have Captain Mike's joining us as a new food vendor this year and Victoria's is returning with her delicious sandwiches," Lee said.
2021 lineup
June 29 – Janet Planet, 7-9 p.m.
July 13 – Scat Cats, 7-9 p.m.
July 27 – The Kal Bergendahl Project, 7-9 p.m.
August 10 – The John Crawford Jazz Band, 7-9 p.m.
August 24 – Kenosha County Suffrage Celebration: Blues and Twilight Jazz with Elaine Dame and a special opening performance by Ivy Ford. The grounds open at 4 p.m. Ivy Ford takes the stage at 5 p.m. and Elaine Dame performs at 7:30 p.m.
The concerts are sponsored by Berkshire Hathaway, Crawford & Wright Orthodontics, First American Bank, JDR Painting LLC, Jockey, Knight Barry Title Group, Lake County Press, Palmen Motors, Prophet Wealth Management, Spectrum Wealth Advisors, Tithof Tile & Marble.