Take a sad song and make it better.
That's the task facing those closest to musician, mentor, realtor and coach Michael Gniot, who died May 1. It won't be easy, considering the huge role Gniot played in the community, but a tribute concert featuring the music and musicians he loved aims to help the healing.
"Michael Gniot — A Celebration of Life" is set for Friday, July 9 from 5-9 p.m. at the Pennoyer Park Band Shell. Performers will include Gniot's Rude Rooster bandmates and other local artists he played with and inspired both on stage and through his work as president of Musicians Assisting and Advancing Music (MAAM).
"Michael was a true leader in helping the music industry in Kenosha," MAAM treasurer Candy Eisenhauer said. "He was a musician who frequented other musicians' shows. He celebrated other people and their music. He was a caring, giving man.
"It will be very difficult to continue on without him, but we will, because he would have wanted it that way. We will celebrate a special human being July 9th."
Gniot's passing came as a shock to family, friends, and fans alike. When he contracted COVID-19 this spring, those who knew him were confident that their friend with the big personality and heart would be able to beat it.
"My first reaction was, 'He's going to be fine. He's Michael Gniot,'" said friend, fellow musician and event organizer Glen Kelly. "When he was hospitalized I couldn't visit, but we FaceTimed. When I found out he went on a ventilator, I couldn't go to his room but I went to the hospital and prayed. When we found out there was nothing more they could do, I dropped everything and ran there.
Kelly, who has been working closely with Gniot's family including wife Natasha and his daughters to make sure the upcoming event best reflects the devoted husband and father, added: "It doesn't seem real. It's going to take a long time to come to grips with it."
A live show on the lakefront seems like a perfect way to honor Gniot. Under his leadership, MAAM built the success of programs such as Tuesdays at the Shell and Taste of Wisconsin, said longtime Rude Rooster bandmate Brennan Pierce, who is organizing the music and performing in the tribute.
"This means the world to me because it's our way of honoring Michael and celebrating his life," Pierce said. "It is meaningful to the local music scene at large because Michael was a pivotal part of its development. MAAM is also dedicated to fundraising to provide musical instruments for underprivileged children; this was an especially important cause for Michael."
Gniot's indelible impact is evident in the personal stories that flow when friends share their memories. His Facebook tribute page is filled with heartbreaking posts about a man who was known for his hand-written notes and generous support of friends and colleagues in so many walks of life.
Fittingly, the event will include not only music but also stories from family, friends and even his former football players.
Like so many involved in the show, Kelly has strong ties to Gniot through entertainment from music to TV to puppetry, but their friendship actually developed on the gridiron. The two coached CYC/Boys and Girls Club football, where Kelly first witnessed Gniot's heart and character.
Kelly noted that the teams he and Gniot coached together didn't always have the best record, but they earned the best reputation and garnered awards for sportsmanship. The teams traditionally got stronger as the season progressed, thanks to the camaraderie Gniot inspired.
"That's how he got me into coaching," Kelly recalled. "He asked me if I remembered my football coaches. I told him of course I did and started naming them off. He told me, 'That's why we do this.'"
For Kelly, the passing of his friend was a tragic double punch. Kelly's father passed away in late-2020, and a memorial was held May 29. Characteristically, Michael had offered to help and sing with Kelly at the service, but instead, four weeks to the day after Gniot's death, Kelly had to face the music without his friend.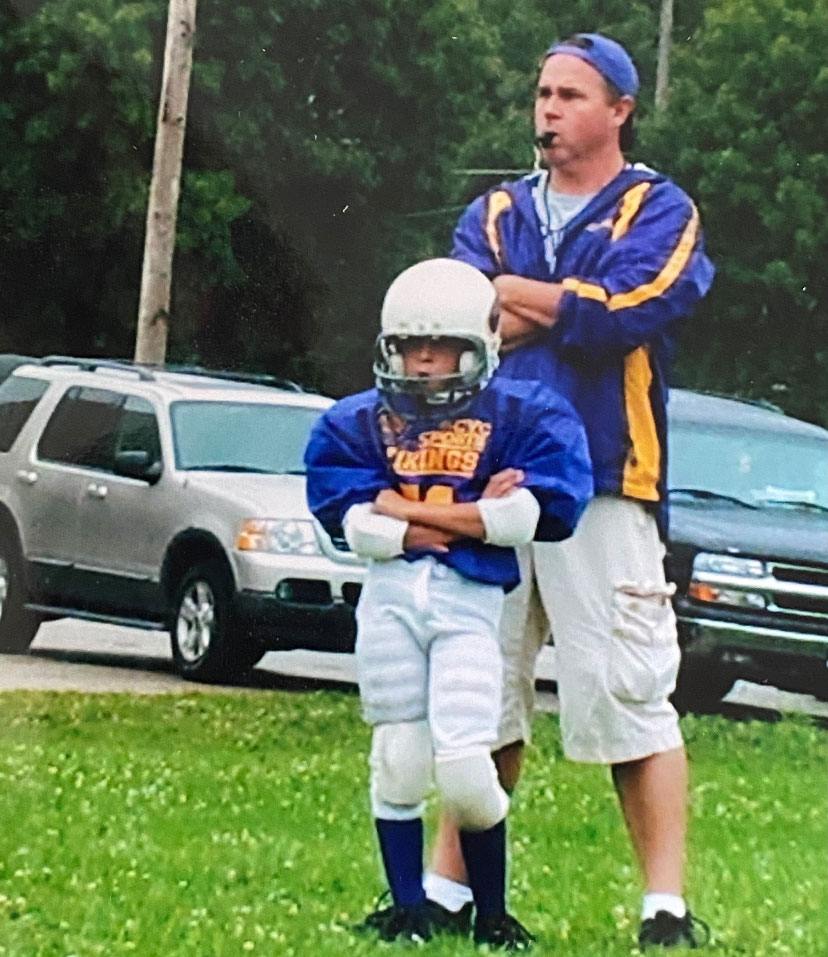 "It's a tough emotional time," Kelly said. "We had so many plans, so many things we were going to do. Sometimes I feel him watching me over my shoulder with that little grin."
Pierce also shared his deep personal connection to his fellow musician and mentor, who was not only the lead singer in his band, but also his realtor, music mentor and close personal friend.
"When I was in high school, I had a copy of Rude Rooster's second album that I played constantly. So when he asked me to join the band as the bass player in 2011, I was beyond thrilled," Pierce recalled. "In the last decade, we made countless memories playing shows throughout the area."
Memories include Rude Rooster's show at the Rave and an album release party at Fusion in 2016, which Pierce named as his favorite, adding that he believes it was an important one for Michael as well.
Pierce also echoed a theme that weaves through many friends' fond recollections: Gniot single-handedly inspired them to keep going when life took a downturn.
"On a personal  note," Pierce said. "I got divorced during the pandemic, and Michael was incredibly supportive of me during that time. He helped me sell my house and find a new home for my 2-year-old daughter, and he was a confidant who helped me work though the challenges of becoming a single dad and coping with the loss of my marriage.
"He kept me calm and grounded when things were at their ugliest, and he helped me learn to grieve the loss once things were finalized. I can say with complete confidence that I would not have survived the divorce process with my head OK straight without him; I loved this man with all of my heart, and the world is truly a lesser place without him."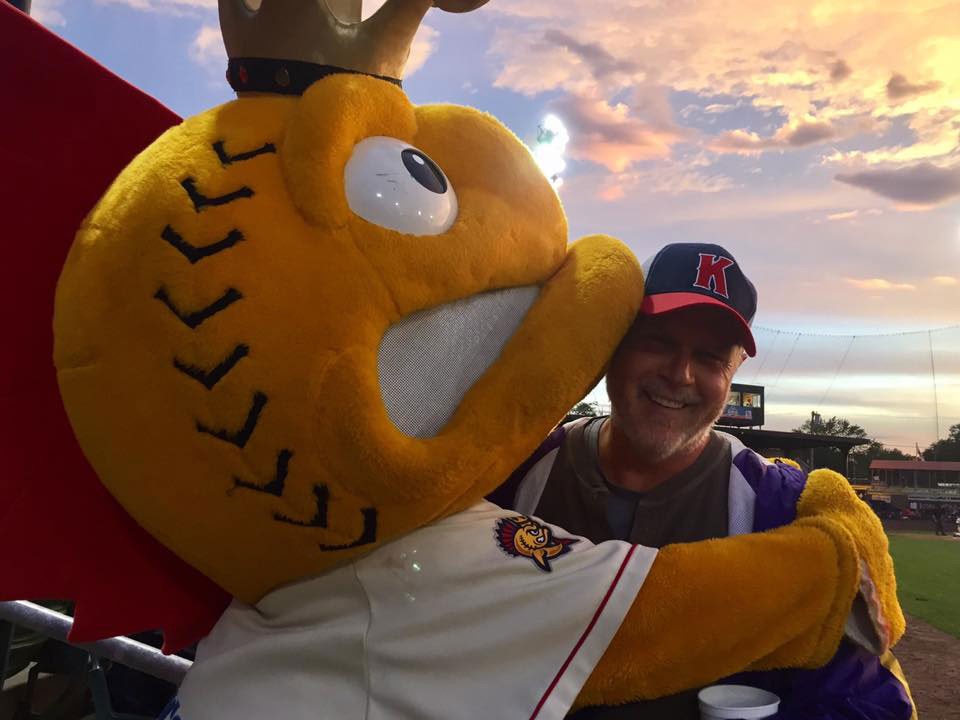 The show will be a celebration, but understandably a bittersweet one. The performance will be the finale for Rude Rooster, the last in a long list of Gniot's many bands which also included Tamara V and Soul Code and Tan Talus, among others.
"It will be our last performance as a band," Pierce said of the popular Rude Rooster. "Michael was the founding member and was the primary songwriter and singer for 20 years. This event will be our swan song and our way of saying farewell to an incredibly gifted musician and friend."
"Michael Gniot — A Celebration of Life" is free and open to the public and will include food trucks selling concessions. Rude Rooster CDs will also be available for purchase.