The WIAA Boys State Tennis Tournament has been contested since 1919.
In that time, no one from Kenosha had ever claimed the singles championship.
Martin Blagoev changed all of that over the weekend at the Menards Tennis Center in Eau Claire.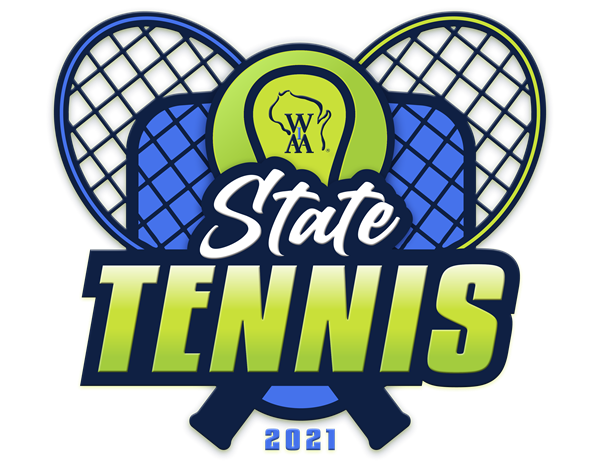 Playing as the top seed in the Division 1 bracket, the recent Indian Trail graduate capped an undefeated season by winning all five of his matches in straight sets to claim the state crown. In the final, Blagoev (24-0) took care of Noah Viste of Wauwatosa East, 6-4, 6-3.
It was only after the tournament that Blagoev found out he made Kenosha history.
"I had no idea," he said. "I just kind of assumed that someone had. It's pretty crazy. I'm kind of glad I didn't know."
Prior to Blagoev winning top honors, Kenosha's only boys state titles came courtesy of Tremper's doubles teams of David Amelotte and Matt Brothers (1992) and Connor Hildebrandt and Jake Humphreys (2011).
In the girls tourney, Kenosha has claimed seven state titles (four singles, three doubles) since 2010 – Bradford's Karyn Guttormsen (Division 1, 2010), St. Joseph's Claire Czerwonka (Division 2, 2014, 2015, 2016), St. Joseph's Kaitlyn Kalinka and Megan Setter (Division 2, 2017), St. Joseph's Setter and Giana Apostoli (Division 2, 2018) and Wilmot's Gwen Hammond and Halle Rosentreter (Division 1, 2020).
As a result of his gold-medal performance, Blagoev has been selected as the Kenosha.com Kenoshan of the Week.
"I'm pretty pleased with the season as a whole," Blagoev said. "I didn't drop a set all season. I went into the tournament knowing that anything can happen in any match, so I was pleased that I was able to deal with whatever happened on the court. I really didn't let anything get in my head and derail my game."
Freshman Kristian Blagoev, Martin's brother, also enjoyed a stellar State Tournament. Unseeded, he won his first three matches before losing to Marquette's Noah White in a tiebreaker in the quarterfinals, 6-4, 5-7, (6). If he had won, it would have set up a Blagoev vs. Blagoev semifinal match.
"He crushed it," Martin said about his brother. "He plays a lot of USTA and tennis outside of the season and does really well. He wasn't seeded but got a good draw. He stepped up and beat the 5 seed (Madison West's Ethan Yu in the second round). I was proud of him."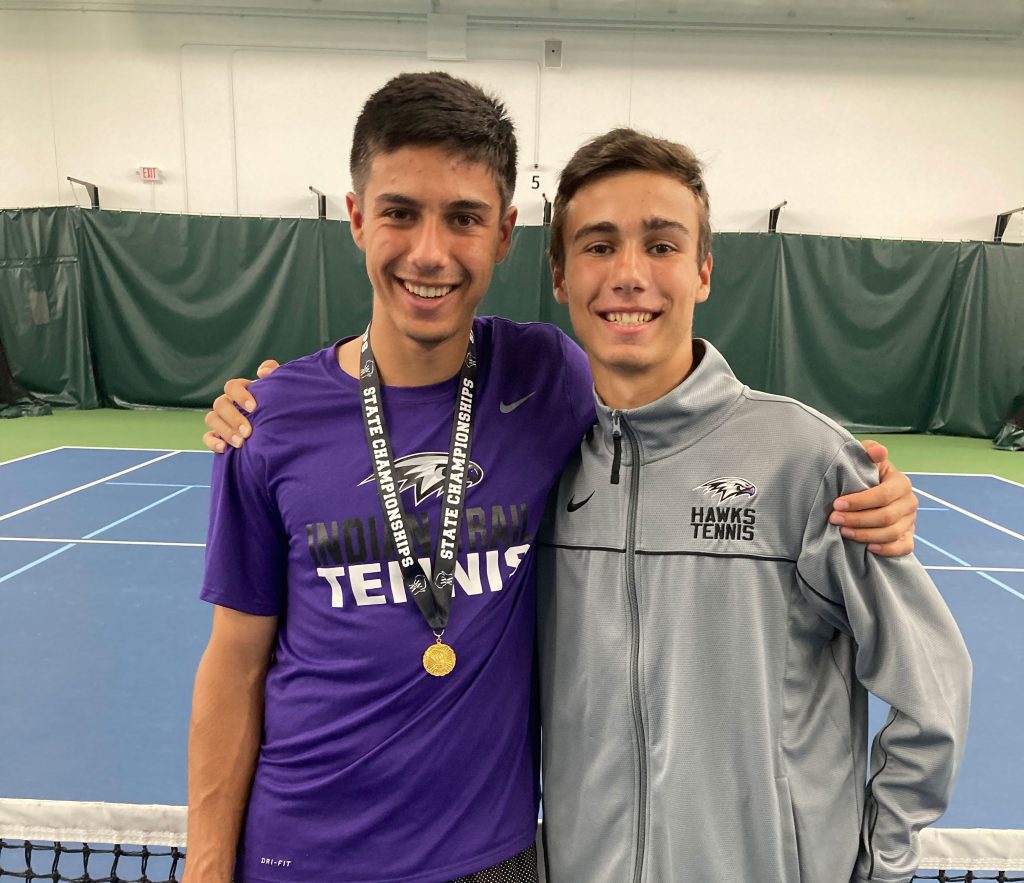 Martin Blagoev did have State Tournament experience prior to this year. As a freshman in 2018, he lost his first-round match. As a sophomore in 2019, he was seeded 10th and won two matches before losing in the third round. He had high hopes for his junior season, but it ended up being cancelled due to the COVID-19 pandemic.
"I'm not too stressed about that because you never know what would've happened," he said. "I really think I did have a shot last year. It was almost all of the same players who did well this year. I would've loved to play singles and do well and play doubles with my brother this year. I think we could've won a doubles state championship."
During his lost junior season, Blagoev said he never went more than a week without playing tennis. And, looking at the bright side, tennis is the ideal social distancing sport and he had a talented playing partner living under the same roof.
"My brother and I would go outside all the time," he said. "I was trying to stay on the court even if it was just an hour or two. I was doing it mostly to stay active instead of sitting inside all day.
"All of the clubs were closed. It wasn't like we could practice with a coach or something, but at least the outdoor courts were open and hitting with Kristian is always fun."
Not only is Blagoev a state champion, but he excels off the court as well. The 2021 class valedictorian, he scored a perfect 36 on his ACT.
Blagoev was asked if he was most proud of his state title or perfect ACT score.
"This is tough," he said after a pause. "Currently, I'd have to say the state title. The ACT score … Oh, that's a really tough one. Right now, state title. I'm super proud of both. When I think about it, I can't believe that I really did it. With the ACT, it comes down a little bit to luck because if you get one or two questions wrong and you drop a point.
"What I'm probably most proud of is being valedictorian. I know that wasn't one of the two options, but that wasn't me versus someone. It was just me pushing myself."
As for the future, Blagoev is heading to Madison in the fall to attend the University of Wisconsin. He is eyeing a career in math but would like to combine it with computer science or business.
"I enjoy math, but I feel like pure math would be kind of boring," he said with a laugh.
Blagoev also hopes to walk on the tennis team and play for the Badgers.
"The whole goal is to make the team," he said. "That's definitely a big goal right now."
NOTE: To nominate a Kenoshan of the Week click here or email Andrew@Kenosha.com.