On first glance, a book by a guy whose dad left him when he was 12 doesn't sound like the best Father's Day story. But one look inside the cover — or the YouTube sensation that inspired it — proves beyond a doubt that indeed, this book is a tribute to fatherhood for everyone, including those who didn't get to have a dad present for the big and little things.
"Dad How Do I? Practical Dadvice for Everyday Tasks and Successful Living" by Rob Kenney is a guide to everything from tying a tie and plunging a sink to being a good human being. It was published just a month ago, but Kenney was already an internet sensation. And that's putting it mildly.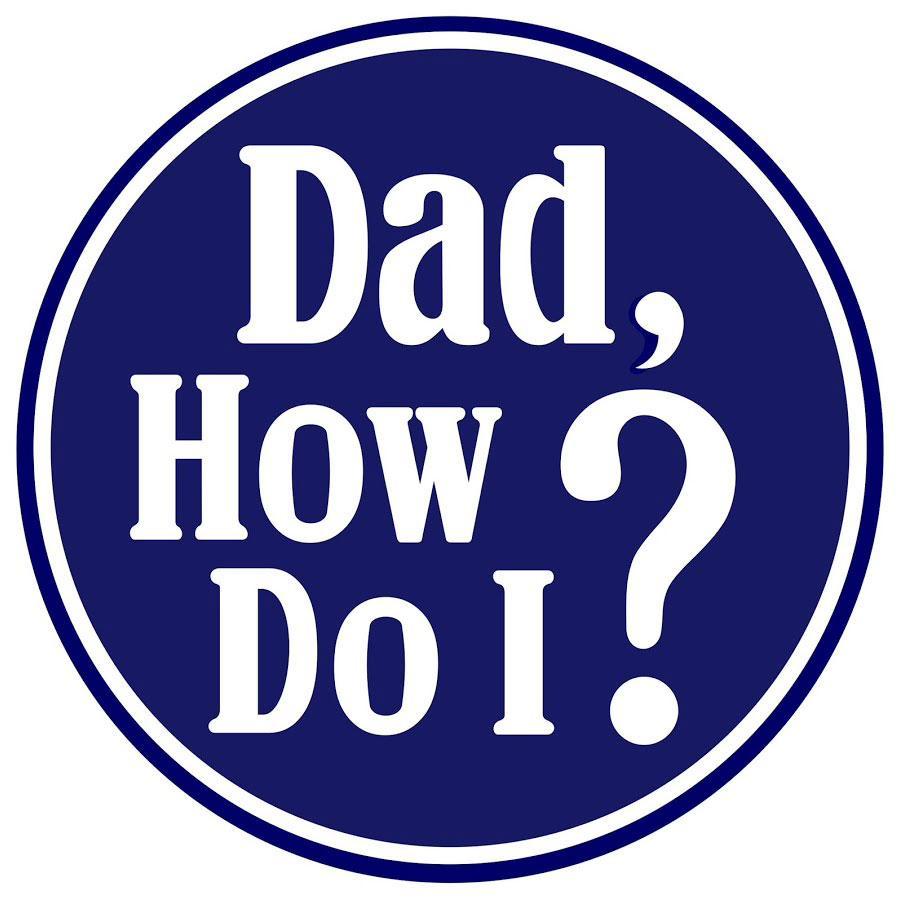 Kenney, 56, was raised without a dad figure in his life. As an adult and a dad of two himself, he became painfully aware of the big and small lessons he didn't learn. Sometimes those little things stung even worse. So in April 2020, he started putting how-to videos on YouTube, starting with things like fixing a toilet and how to iron a dress shirt. His kind, even-keeled style hit home with viewers, to the tune of 1.85 million subscribers and 5 million views in the first two months.
Likewise, Twittersphere went wild. One tweet calling Kenney's YouTube channel "the purest thing" was shared 600,000 times and received 2.3 million likes in one week.
"I never wanted to be wealthy. I never wanted to be necessarily successful," Kenney said in Shattered magazine's April 2020 interview. "My goal in life was to raise good adults, not good children but good adults, because I had a fractured childhood."
Exemplifying Kenney's original intent to reach anyone who needs him, the library of helpful, supportive videos has been crafted into a print edition. In the new release Kenney provides 50 instructions for 50 DIY projects and/or situations, including 30 which are unique to the book, illustrated with helpful line drawings.
And of course, it starts with a dad joke:
"The brownie told the vanilla wafer he was crazy.
'I'm not crazy,' the wafer said. 'I'm just a little cookie.' "
The tone turns serious, because both being a dad and growing up without one is serious business. Kenney tells of his upbringing, which started out affluent and relatively happy from a kid's point of view. But things turned ugly. When Kenney was a young teen, his father announced he was done being a parent, which young Rob and his seven siblings didn't realize was an option. (He shares this spoiler alert: It's not!).
Kenney realized his experience was not unique, which instilled in him the desire to help others who experience the same fallout. For him, the hardest part was the lack of support and lack of an experienced adult to turn to for help with everyday life. So with a palpably kind manner, Kenney truly makes readers feel like they have someone to lean on for both philosophical and oh-so-practical advice.
Drain clogged? He's there. Flat tire? Page through the book or check out his video. But what about a job loss or other setback? Kenney has that covered, too.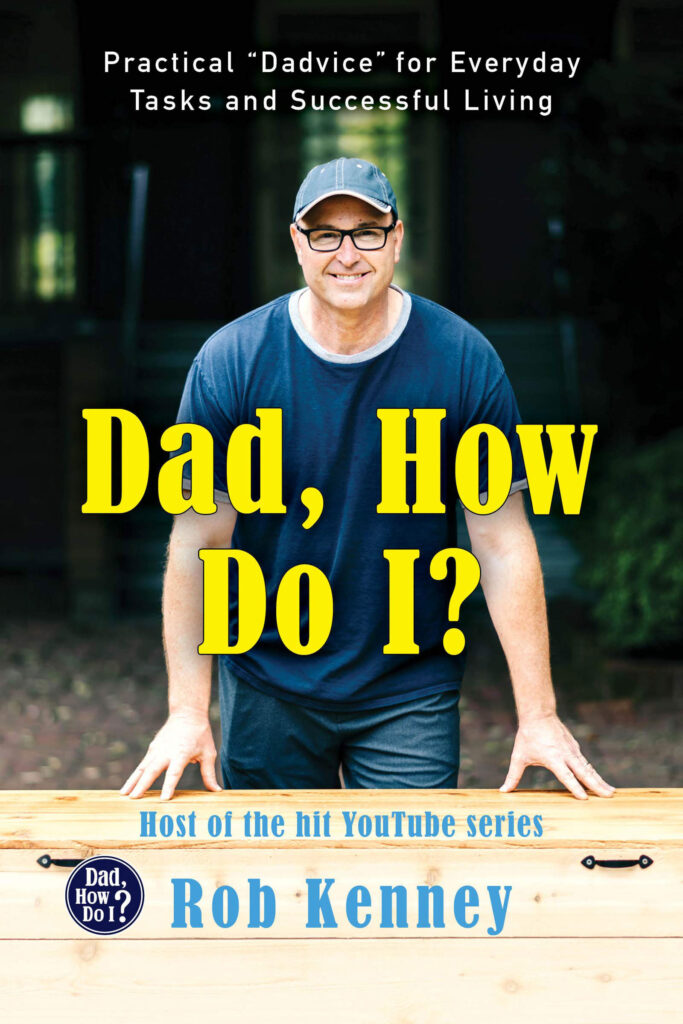 "Someday, someway, when I grew up, I would help anyone who needed a dad. Whenever they needed direction I would be the kind of dad who would offer support and help them along the way," he wrote.
Of course Kenney's book is for everyone, not just those who didn't grow up with their dad, or those whose dads are no longer living. Kenney's book is readable, has great advice and hacks, and is at once fun and inspirational.
He tells stories like a dad or grandpa would, with the life experience to see the lessons within our experiences, as in this excerpt explaining a revelation he had while traveling to Italy.
"When we left Rome, I couldn't help but wonder at the power once held by this ancient civilization. At one time, Rome had been everything, and the ruins are still impressive to look at today. I considered how time changes all things, and the things that you think are so important one day might become ruins tomorrow. It really cemented in my mind how temporary this life is.
"So, you need to ask yourself what really matters. What's really worth holding on to? What's really worth building? What's really worth putting time into?
People is the answer I came up with. Or to be more specific:
You.
"You're important to me. What matters to me is not so much that you learn how to tie a tie, It's that you learn — and feel deeply within yourself — that somebody cares for you. That's why I started my YouTube channel, to help you achieve everything you're capable of achieving. And that's why I wrote this book."
That's the kind of caring and love Kenney pours into his writing and his videos. He's got that indescribable something that let's readers know he is indeed sincere.
And he's got the Dad jokes. Lots of them.
"Why did the outfielder phone the shortstop?
He just wanted to touch base."