June 19, 2003 may be the most significant date in the history of the UW-Parkside men's basketball program.
And the Rangers hadn't been on the court for over three months and wouldn't take the court for another five months.
It was on this date 18 years ago that the school named Luke Reigel its head coach.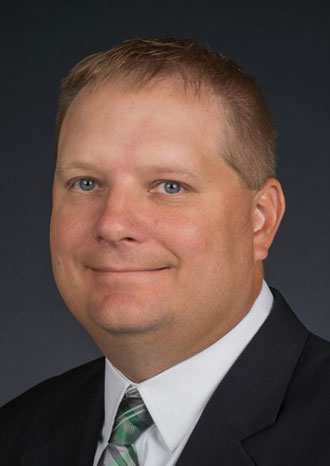 Two hundred and sixty-two wins, five conference division titles and four NCAA Division II Tournament appearances later, it's arguably the best decision the school ever made.
It was a bold move considering Reigel was only 30 and had never been a head coach at the collegiate level. His only head coaching experience was one season at Platteville High School shortly after his playing career ended.
"I … realized how fortunate I was to be a head coach at such a young age," Reigel said. "As a matter of fact, the first community member I met after I was hired asked me two questions: 'Do you really think you can win there? And how old are you?' I answered yes and 50. Unfortunately, sarcasm is a strong trait in the Reigel family."
While light on coaching experience, Reigel did bring a strong basketball pedigree to the job.
Raised in Twin Lakes, Reigel won an undefeated state championship while playing for his dad, Tom, at Wilmot High School in 1989. Tom won two undefeated state titles at Wilmot and is a member of the Wisconsin Basketball Coaches Association Hall of Fame and is an assistant coach at UWP.
Luke began his collegiate playing career at UW-Stevens Point before moving on to UW-Platteville. With the Pioneers, Reigel was part of an NCAA Division III national champion as a player and a coach (after the prep stint) under legendary coach Bo Ryan. He also earned a comprehensive social science degree and master's degree in secondary education from the school.
It was then on to Parkside where he served three seasons as an assistant coach under Jeff Rutter.
"I was very fortunate to work for Jeff Rutter when I first came to Parkside," Reigel said. "He did so much work behind the scenes to improve the basketball program and he's an outstanding person and coach. We did come close a couple times to getting over the hump and building a winning program when I was his assistant.
"So when I was hired by (athletic director) Dave Williams, my first thought was 'I truly believe I have a great understanding what D-II basketball is all about. Now I want to put my stamp on this program.' I had a vision for how this program should be built, going way back to before I even got to Parkside, and I could not wait to get started."
Rutter was one of four hard-working and experienced coaches who struggled to recapture the school's NAIA success of the mid-1970s under Steve Stephens.
When Reigel was promoted, Parkside hadn't had a winning season since 1987-88 and hadn't reached the postseason since 1978.
Despite that, Reigel headed into the job with lofty aspirations.
"I had two goals when I took over the program: The first was to prove to everyone that you could win at Parkside at the D-II level," Reigel said. "My second goal was to change the entire perception of what Parkside basketball was. Unless people were talking about the glory days of Coach Stephens almost everyone's view of Parkside and Parkside basketball was negative. And I knew we had to accomplish goal number one before we could reach goal number two. As we sit today, I believe we've accomplished both goals and hopefully along the way helped improve the overall image of UWP."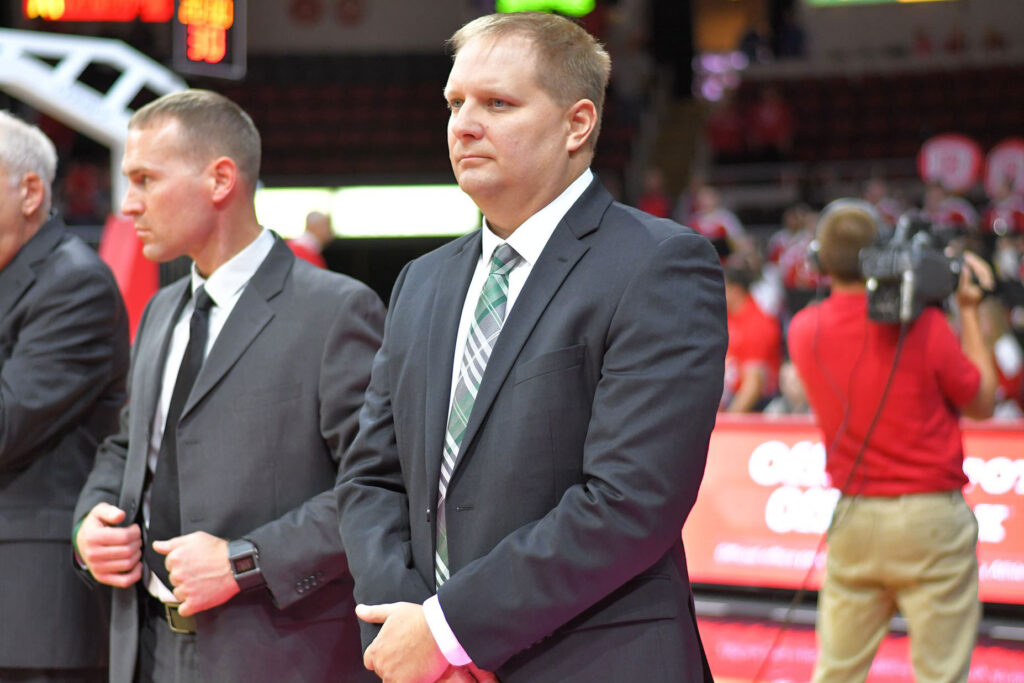 Parkside's win total improved in Reigel's second through fourth seasons as the Rangers started gaining traction in the rugged Great Lakes Valley Conference.
That spurt included a 15-13 mark in 2005-06 — the program's first winning season since 1988 — and a 10-9 output in the GLVC in 2006-07, which was the school's first plus-.500 campaign in its 11 years of league play.
The 2006-07 season also featured 19 wins, UWP's most since 1986, and the school's first berth in the NCAA Division II Tournament.
Five years in, the foundation was laid thanks to players like Kyle Clark, LaVontay Fenderson, Brad Ferstenou, and Tyrone Deacon, who were microcosms of the type of talent Reigel wanted at Parkside.
"I really believe there have always been two keys to our success at Parkside," Reigel said. "Number one is recruiting the heck out of talented young men who aren't afraid to work. Most likely, I'd be in another profession if we wouldn't have landed guys like Kyle Clark, LaVontay Fenderson, Brad Ferstenou and Tyrone Deacon in our first recruiting class.
"The second reason we've been successful is because we believe in development, and I believe we are very good at it. So many college coaches want finished products. We see the potential in young men, believe in their potential, and have the patience to allow them to grow. They might not be great players right away but if they keep working and keep listening they will have reached their potential by the time they are juniors and seniors."
From there, the Rangers advanced to five more NCAA Tournaments and claimed five division titles (four in the GLVC and one in their current home, the Great Lakes Intercollegiate Athletic Conference).
In 2014-15, Parkside set a school record with 26 wins and 17 league triumphs.
On Jan. 14, 2017, Reigel became the winningest coach in school annals when he notched his 211th victory.
The citations came with the success.
The Kenosha resident was the Jack Bennett Man of the Year Award in 2013 for winning with integrity. In addition, Reigel has been named National Association of Basketball Coaches Midwest District Coach of the Year twice, GLVC Coach of the Year multiple times and the Wisconsin Basketball Coaches Association Coach of the Year.
Parkside is coming off a 9-10 campaign and has had just one winning season in the last four years.
Despite that, Reigel is optimistic about the future partly because of the support he consistently receives from his superiors.
"It's funny how things work," Reigel said. "In the beginning I was very fortunate to have an athletic director in Dave Williams and a Chancellor in Jack Keating that believed in me and gave me a chance to be a head coach at a very young age.
"In the middle after Dave left there were some extremely challenging years but we kept our head down and focused on the basketball program. And now I am so lucky to work for Andrew Gavin, who everyone in the community knows is fantastic. And Chancellor (Deborah L.) Ford, who not only has done an incredible job improving UWP on the academic side but also supports athletics as much as any Chancellor I know of.
"It really is a great time to work at Parkside and that is why I want to get our program back to an elite level. We've hit a few bumps in the road over the past few years but we are close. It feels like the brightest days are ahead of us."