Jon Langford will be making his presence felt in Kenosha on Saturday (June 19).
The respected musician and artist, who is best known for his striking portraits of music icons like Hank Williams, Johnny Cash and Elvis Presley, has his prints currently on display and for sale at Kenosha Creative Space.
The art show culminates 6 p.m. Saturday and an acoustic performance by Langford will follow at 8 p.m. Immediately following, Langford will hustle over to PUBLIC Craft Brewing Co. for a show with his band Jon Langford & His Fancy Men. Indie rock band, Mock Nine, which includes Langford's son Tommy, will open. It is scheduled for 9-11 p.m.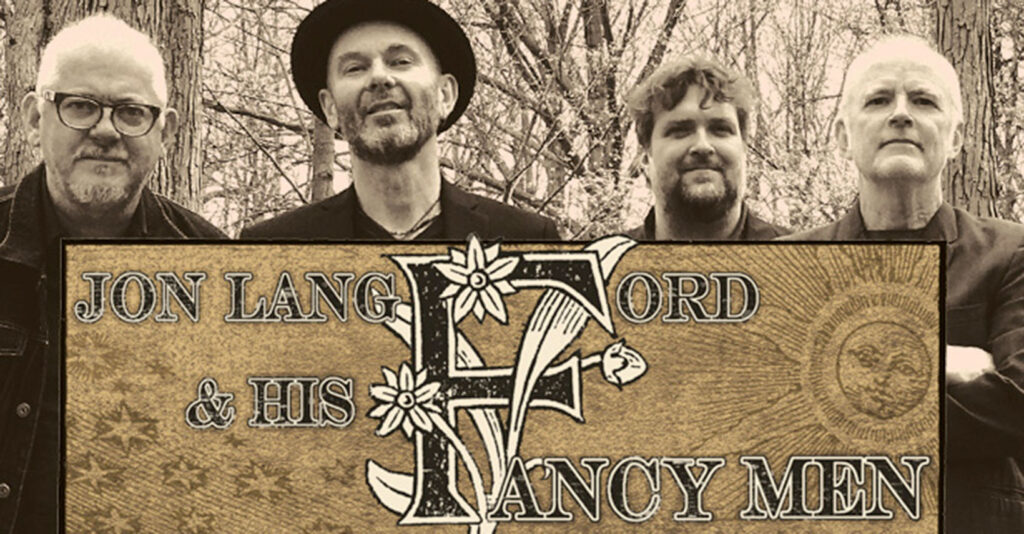 Langford's artwork was featured at the Country Music Hall of Fame in Nashville in an exhibit titled "Dylan, Cash, And The Nashville Cats: A New Music City." It included portraits of '60s-era Dylan and Cash, the cityscape as seen on the back cover of Dylan's 1969 album "Nashville Skyline," and a background of exhibit-related graffiti — including names of the featured musicians, song titles, lyrics and symbols of the era.
Originally the drummer for the punk band The Mekons when it formed at the University of Leeds in 1977, Langford later took up the guitar as other band members left.
Since the mid-1980s, Langford has been one of the leaders in incorporating folk and country music into punk rock. He has released a number of solo recordings as well as recordings with other bands outside of The Mekons, most notably the Waco Brothers, which he co-founded after moving to Chicago in the early 1990s.
Langford is currently involved with the Chicago-based independent record label Bloodshot.
Among Langford's musical side projects have been the Three Johns (with John Hyatt and John [Phillip] Brennan), who released several albums of drum-machine-fueled punk in the 1980s; the country-punk Waco Brothers, who have been recording since 1995; the Pine Valley Cosmonauts, a revolving assortment of Chicago musicians who have backed both Langford and other musicians such as Kelly Hogan and Ship and Pilot. 
Langford's first official solo album, "Skull Orchard," a look back at his hometown of Newport, Wales, was released in 1998. He followed it with "All the Fame of Lofty Deeds" in 2004, "Gold Brick" in 2006 and "Old Devils" in 2010.
Langford has guested on numerous recordings, including with Dutch punk band The Ex, The Old 97s, Chip Taylor, as well as Austin, Texas, legend Alejandro Escovedo. He has also recorded joint albums with Sally Timms, Kevin Coyne, Richard Buckner, Kat Ex and Rosie Flores.