The Restaurant:
The Brat Stop, 12304 75th St., has been delighting Wisconsinites and visitors alike since 1961. Their proximity to the state line and I-94 has made them a hub for travelers to experience and stock up on all things Wisconsin.
The Featured Dish:
Traditional Bratwurst — Grilled bratwurst sausage served in a toasted bun with choice of garnish and side.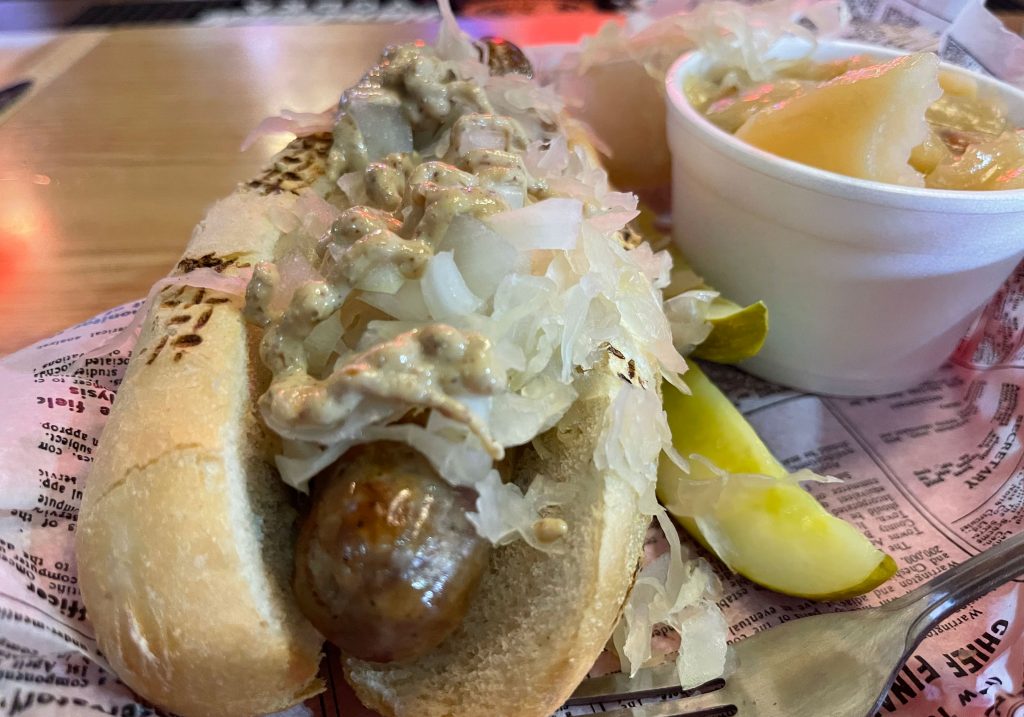 The Flavor and The Story:
The Brat Stop describes itself as the official "Welcome" and "See you next time" to the state of Wisconsin.
Seated at the crossing of Interstate 94 and Highway 50, The Brat Stop has grown from a small family store into a hub for travel, an events venue and a concert hall.

There is so much going on at The Brat Stop location that one can almost forget that it's also a great place to grab a bite of classic Wisconsin flavor.
I have lived my entire life in Kenosha and been to The Brat Stop more times than I can count, but I'm embarrassed to say that I had never actually eaten a brat there.
This fact clearly needed to change and I'm thrilled to report that I have now had the "world famous" Brat Stop bratwurst. And, it is delicious.
The Traditional Bratwurst comes, as expected, freshly grilled and served in a bomber-style bun. The sausage itself is a great example of what a grilled sausage should be. Crisp on the outside, while remaining juicy and tender on the inside.

For me, it was the additions to this simple fare that truly made the experience wonderful.
With your brat order, comes a full series of multiple choice questions that, when answered correctly, result in your perfect meal.
First comes your choice of toppings. Your options are sauerkraut, red cabbage, or coleslaw. I opted for the classic kraut after finding out it is made in-house. I couldn't have been happier with the choice. The homemade kraut was served piping hot and had a perfect balance of acid to complement the rich sausage, while remaining much more subtle and less abrasive than many pre-packaged alternatives.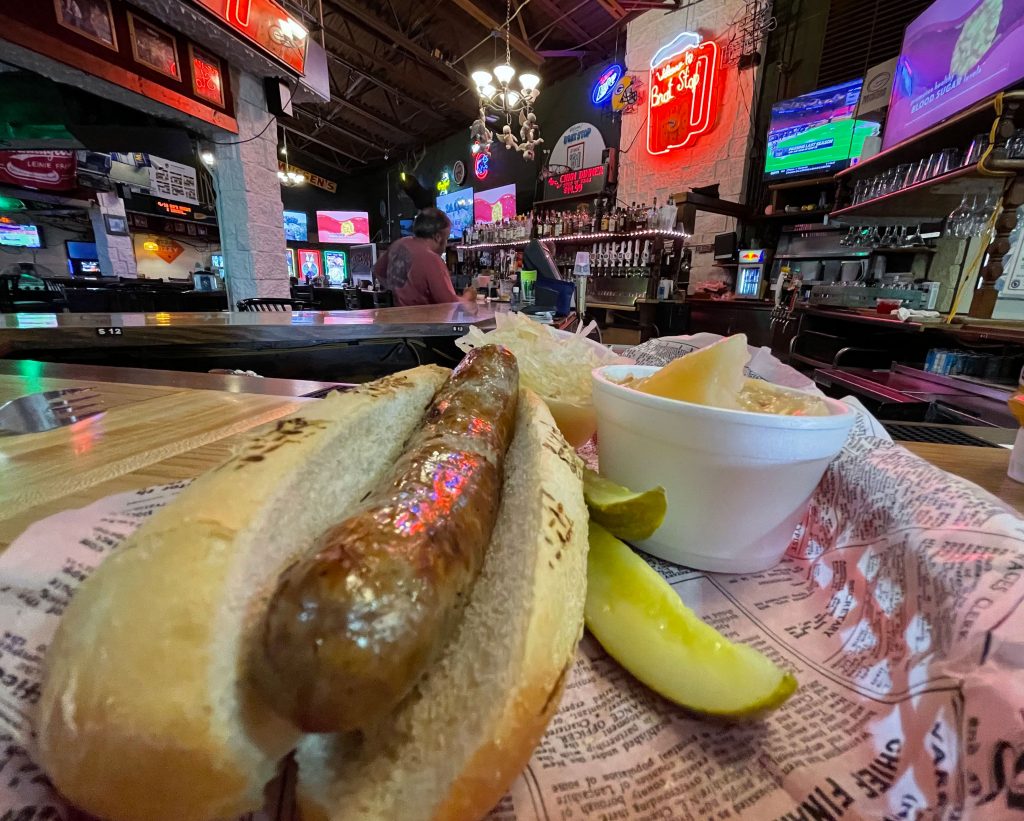 Next you must choose between onions and relish. The obvious choice here is onions for a bit of vegetal sweetness necessary for the perfect bite.
Your third and final choice is your side with the chance to add French fries, tater tots, potato salad and German potato salad. I needed to go full traditional here and ordered the German potato salad. It is also served steaming hot and was clearly made in-house from an old family recipe. It was delightfully sweet and contained a generous amount of large bacon chunks.

After this perfectly prepared, traditional meal, I'm not sure I can go back to thinking of The Brat Stop as the place I catch a bus or a local concert. The Brat Stop truly is a restaurant and serves great, quality, traditional food made the old-fashioned way. I can't wait to go back.

The Traditional Bratwurst is available every day for $9.49 and includes all choices previously listed. The Brat Stop is currently open for dine-in and also accepts carryout orders. The full menu, including this sandwich, can be viewed online at BratStop.com
.