A local nonprofit won nearly $7,000 at an event hosted by a women's organization Tuesday evening (June 15).
Care Net Family Resource Center won the funds at the event held at Petrifying Springs.
The gathering was hosted by 100+ Women Who Care – Kenosha, and roughly 70 women were in attendance. It was the organization's first in-person gathering since the COVID-19 pandemic began.
"We all care about Kenosha," said Crystal Miller, who co-founded 100+ Women Who Care – Kenosha three years ago with Marianne Yunt and Donna Jamieson. "Everyone is so thrilled to be in-person and see smiles and be outside without a mask on."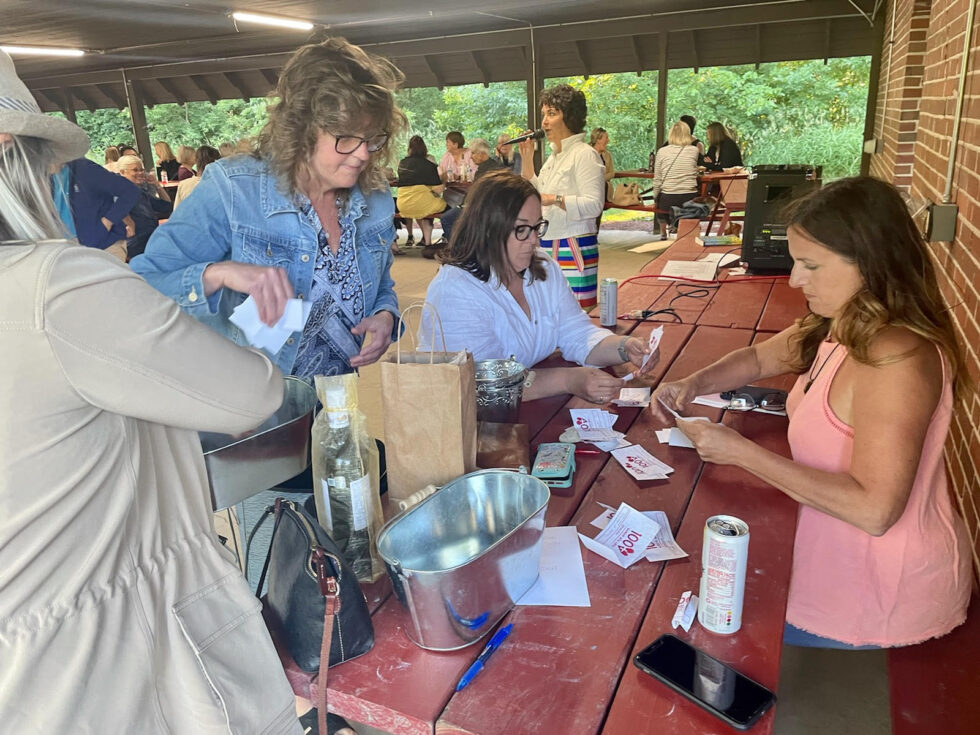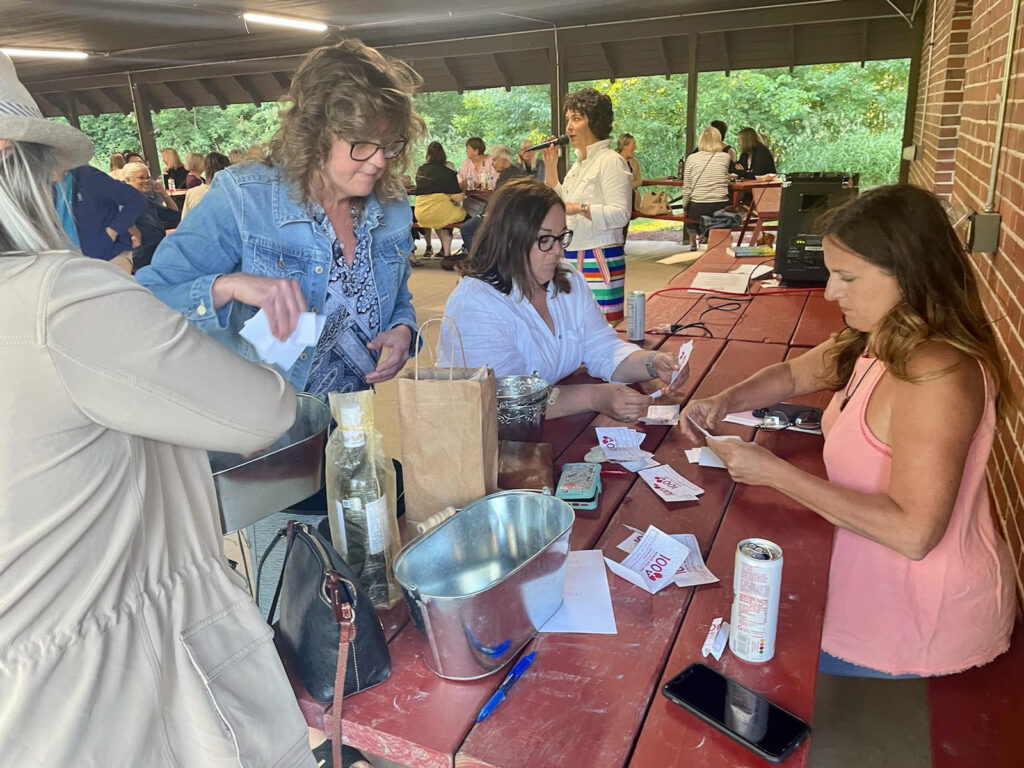 Three local nonprofits were randomly selected to be nominated for the cash prize. Attendees — each of whom brought a blank check for $100 — voted during the event to pool the checks and award the funds to Care Net Family Resource Center, 6105 22nd Ave. The other two nominees were Garden of Eatin and Building Our Future.
"It's a huge blessing and we're really thankful," said Gin Cross, a board member and volunteer with Care Net. "It's amazing to be a part of this and see women who care about this community and want to make a difference."
The nonprofit can use the $6,850 dollars however it wants. Care Net aims to promote "medical, emotional, material and community resources for women, men and families facing unplanned pregnancies."
Cross said Care Net provides post-birth resources and helps connect women with health insurance.
"We help support them with material resources, anything they need," Cross said, adding the nonprofit has been in Kenosha since 1984.
Past winners include Grace Welcome Center, Sleep in Heavenly Peace, Women & Children's Horizons, God's Kitchen and Hospice Alliance.
"It went really well today," said volunteer Debbie Davidson. "We're a very low-frills group of women who want to do something for the community."
100+ Women Who Care – Kenosha also broke its goal of raising more than $100,000 for local nonprofits since launching three years ago.
"It's pretty extraordinary," Miller said, adding the organization is planning a gala in September at The Vault Banquet Hall & Event Venue, 625 57th St., to celebrate the $100,000 milestone.
"From the beginning, the founders of this organization had determined they would just let the process work and anyone who gets the right number of votes (wins)."