Traditionally, summer reading lists are filled with lighthearted fare to give hard-working brains a break. But who says that summer can't be a time to tackle some serious reading to improve the readers' mind and body, skill set, or even the world?
Let's flip the typical script for summer reading with this list of hearty selections to pack in the tote bag along with sunscreen and those standard beach reads.
Mind and body
"This is Your Brain on Food" by Dr. Uma Naidoo
Changing one's diet usually focuses on the waistline, fitting into those favorite shorts and improving physical health. Now Dr. Uma Naidoo has written the definitive book about eating to improve mental health and brain function.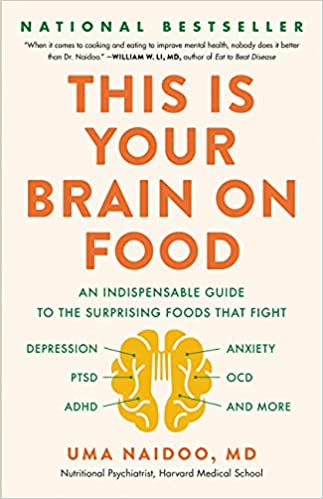 "This is Your Brain on Food" tackles tough topics like depression, anxiety, insomnia, ADHD, dementia and beyond.
Sections of the book discuss each of the above conditions and more, using an engaging mixture of personal anecdotes, up-to-date medical research, and lists of food to emphasize or avoid. As a Harvard psychiatrist, nutritional expert and professional chef and cancer survivor, Naidoo is both exceptionally credible and readable.
The book's website explains the effects of some common foods: "Did you know that blueberries can help you cope with the after-effects of trauma? That salami can cause depression, or that boosting Vitamin D intake can help treat anxiety?"
The book's appendix includes accessible recipes, an unusual touch for a science-based read.
Classics
"The Picture of Dorian Gray" by Oscar Wilde
"I can't believe I've never read ________."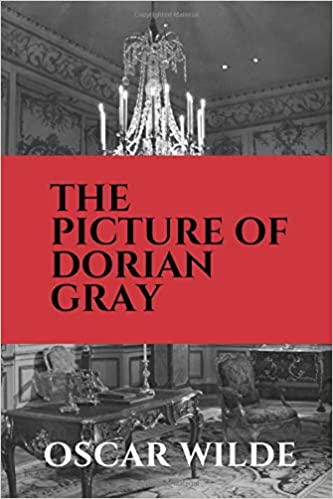 For me it's "The Picture of Dorian Gray."
Sure, I know the cultural references of the portrait that ages while the title character does not, a cautionary tale about selling one's soul. But that's the extent of my knowledge about this classic.
Oscar Wilde's 1890 novel of vanity and the pride which goeth before the ultimate fall was first published as a serial in a magazine, common practice at the time. Two movie adaptations have been made, the 1945 classic and a 2009 remake. The 1945 version netted an Oscar for Best Supporting Actress Angela Lansbury. The 21st century remake starred Ben Barnes, Colin Firth and Rachel Hurd-Wood.
What's your "I can't believe I've never read _____" title?
Historical Fiction
"White Shadow" by Roy Jacobsen
While the seaside does figure significantly into the plot, this novel represents the opposite of a light beach read. It hits heavy on the heart but is well worth the emotional investment.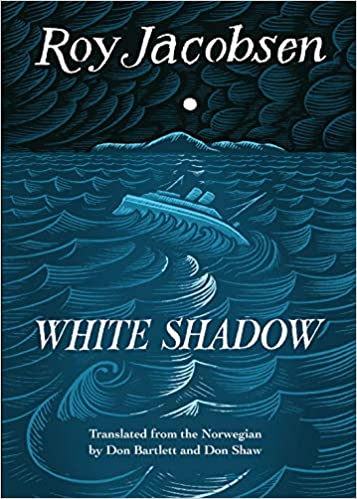 World War II Norway is the setting for this intense, award-winning novel, which is probably best read in sunlight to counteract the dark isolation experienced by the protagonist.
Ingrid finds herself living alone on a tiny island that has been home to her family for generations. Their peaceful traditions of fishing and folklore have been dismantled by Nazi occupation, and readers are drawn into this survival story. After stumbling upon the grisly evidence of a shipwreck on shore, Ingrid discovers a survivor. She is suddenly plunged unwillingly into war-time intrigue and danger.
"No one lives without meaning," Ingrid is told during one harrowing experience. "There is a meaning in just being alive."
Improve your world
"Emotional Intelligence" by Daniel Goleman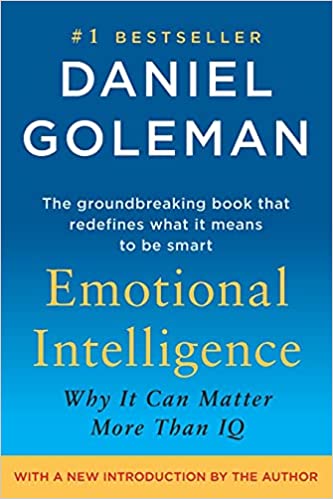 Talk about a summer project — this book by Pulitzer Prize nominee Daniel Goleman aims to improve one's mind and overall outlook, leading to a better future.
Goleman's premise is that we have two minds, one that thinks and one that feels. Emotional intelligence impacts every aspect of human life, according to Goleman, a psychologist who is also the author of "Social Intelligence."
From the book's website: "… Learn how emotional intelligence evolves and how it can be boosted, all in a framework alternative to the prevailing cognition-centered approaches to the human mind. Goleman's book offers new insights for anyone seeking to live up to their own abilities or curious about the relationship between success, cognitive abilities, and positive outlook."
Improve the whole world
"Save the Earth" series by Bethany Stahl
Kids can join in the quest for meaningful summer reading, too. While the seven books in this series are categorized as children's books, they carry a message that applies to any human of any age.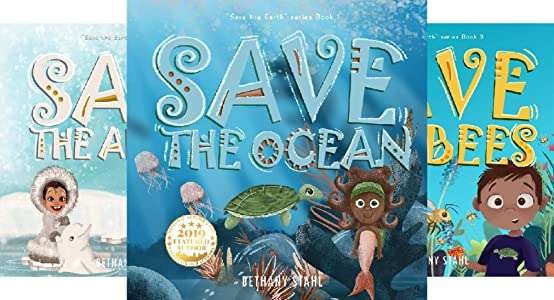 The "Save the Earth" series includes stories, information, and illustrations to teach about saving the oceans, Arctic, bees, sharks and butterflies, with additional volumes about land conservation and composting.
Following the fun and engaging stories, Stahl, who is also the series' illustrator, includes facts, games, and her real-life adventures in each book. The author even gets a recommendation from world-renowned environmentalist/primatologist Jane Goodall.
DIY
"Popular Mechanics How to Fix Anything: Essential Home Repairs Anyone Can Do"
Anyone? I might put that optimistic claim to the test, but if there was ever a book that can make good on the promise, it's this one.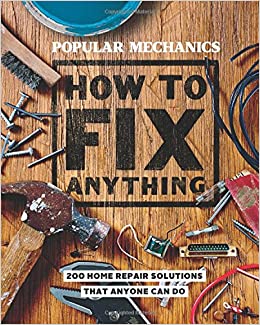 From squeaky floors to brake lines that need to be bled, Popular Mechanics walks readers through basic repairs and maintenance that are inevitable for home and car owners.
Instructions and "hacks" range from beginner (using a bag of vinegar to make a dirty shower head look like new) to intermediate (replacing an outlet), to the ingenious (using an iron to repair dented wood).
Emerge from this summer armed with basic knowledge to tackle projects that can prevent even more costly professional repairs down the road.
Hobbies — turn "I wish" into "I can!"
"Chess 101: Everything a New Chess Player Needs to Know!" by Dave Schloss
This book truly is for beginners who want to learn to play chess but don't even know where to start. Author David Schloss takes readers from the names of the pieces to chess etiquette.
"Mastering the Art of French Cooking, Volume I: 50th Anniversary Edition: A Cookbook" by Julia Child
Whether readers want to cook through 524 recipes like the character in the movie "Julie and Julia" maybe just make a perfect crepe, this is one of the most detailed and comprehensive cookbooks ever published.
Julia Child, "the French Chef" reconnected cooking and eating with delight and artistry, making this two-volume set a joy to use or to just read for enjoyment without ever chopping an onion.
Using a twist on the sign-off from the famous French Chef herself, "Bonne lecture!"