My first job upon graduation from college was as an auditor with a metal manufacturing company based out of North Chicago.
The company had a number of manufacturing plants scattered throughout the United States, and our team of auditors would perform internal accounting control audits for two weeks at these sites.
Company policy was that you could travel home for the weekend, or the company would pay for you to stay at or within driving distance of the site.
One of our plants was in Connecticut, and was within a two-hour drive from New York City, so on an audit in 1990 I spent a weekend in New York seeing the sights and going to a couple of shows.
One of the shows I saw was a revival of "Cat on a Hot Tin Roof" with Kathleen Turner. I had had a crush on Kathleen Turner ever since I saw her in her movie debut in "Body Heat" in 1981, when she stood up at that beachfront concert wearing that white dress, and William Hurt and practically every American male fell over.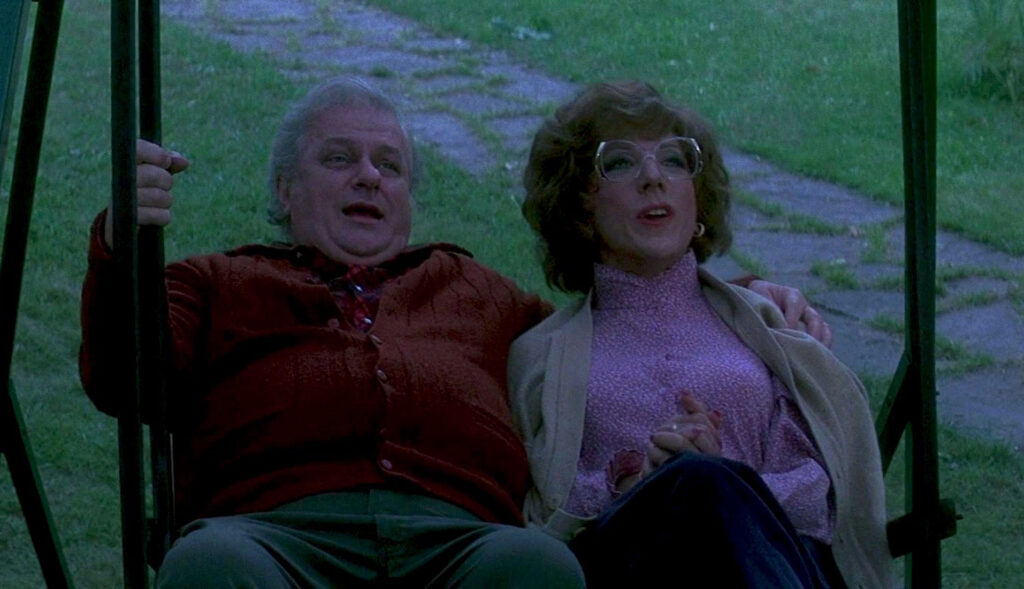 After the play ended, I bought a souvenir poster and waited at the backstage door, pen in hand, for Ms. Turner to come out. While I was waiting, Charles Durning, who had the role of Big Daddy in the play, came out the stage door.
There were probably at least 25 people waiting by the stage door but nobody, including me, paid much mind to Mr. Durning. I remember the expression on his face as he looked at the crowd waiting by the door, and the sly smile he had before he sauntered down the street, with no one greeting him.
I considered briefly breaking away from the crowd and asking for his autograph, but decided not to because I didn't want to risk missing my chance to see Kathleen Turner. As it were, when she came out the door quite some time later, Ms. Turner was surrounded by a phalanx of bodyguards and was rushed to a waiting limousine, without so much as a wave to the crowd.
I regretted not having taken the few moments to approach Mr. Durning and just tell him how much I appreciated his varied and illustrious career. (I especially regretted it after I later learned that Mr. Durning was a highly decorated veteran of World War II, had landed on Omaha Beach on D-Day with the 1st Infantry Division (the only survivor of his unit), was wounded in Normandy, and later fought in the Battle of the Bulge with the 100th Infantry Division.
For his military service, he was awarded the Silver Star, the Bronze Star, and three Purple Hearts. A real hero.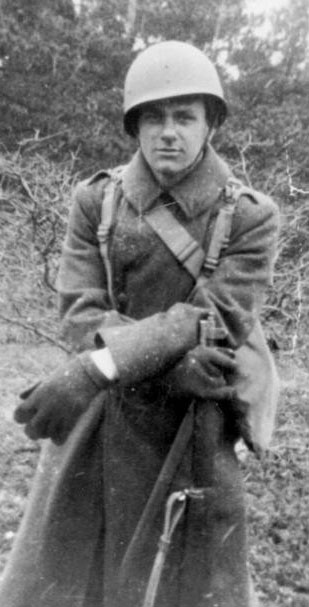 Such is the life of the character actor. Intrinsically important to the success of the venture, but the glory and the spoils go to the stars. The movie industry is star-driven, and so much of the success depends on an actor's ability to "open" a film – the name recognition of the person above the title and their ability to generate excitement among the press and the fans.
I certainly am not going to disparage the unique talents that fill those shoes. Bogart, Gable, Bergman, Hepburn, Brando, Taylor, Hoffman, Nicholson, Roberts, Hanks – these illustrious names and so many others that are synonymous with Hollywood royalty have provided us with so many rich movie memories.
But I want to cast a spotlight on those actors whose performances in movies and TV often get lost in the glare, but without whom the star would not shine so bright and the particular gifts of the screenwriter would be muted.
What exactly is a character actor? After all, all actors play characters, including the leading actors (and I will be including in the subsequent paragraphs actors who in fact played quite a few leading roles in their careers).
The usual definition of a character actor is a supporting actor as opposed to a leading actor, but I think that is too limiting. No one would call Brad Pitt a character actor; it is quite obvious that he is a "star" although he has on occasion played supporting roles.
At the same time, I wouldn't call Phillip Seymour Hoffman a "star," but he often played leading roles.
And it isn't necessarily so that a character actor is a chameleon who disappears into the characters; I would readily classify certain actors as character actors who specialize in certain types of characters, such as Peter Lorre.
In defining a character actor, I would tend to agree with Justice Potter Stewart's definition of pornography: "I know it when I see it."
One thing I certainly know is that the movies, a visual and sound medium, would be less rich without all these wonderful actors who inhabit characters, no matter how small or peripheral, make you believe in them, and make the particular film universe you are watching something real and tangible.
In the following paragraphs, I am going to present just a handful of these unsung screen heroes for your commiseration.
Let's start with the aforementioned Charles Durning.
Mr. Durning accumulated over 200 film and TV credits in an acting career that stretched from 1953 until his death in 2012, and several stage appearances as well (winning a Tony Award for his performance in "Cat on a Hot Tin Roof").
He made appearances in TV series such as "The Defenders," "All in the Family," "Barnaby Jones," "Hawaii Five-O," "Evening Shade," "Homicide" and "Everybody Loves Raymond." His film credits include "The Sting," "Dog Day Afternoon," "The Hindenburg," "The Choirboys," "North Dallas Forty," "When A Stranger Calls," "True Confessions" and his Oscar-nominated turns in "The Best Little Whorehouse in Texas" and "To Be or Not To Be."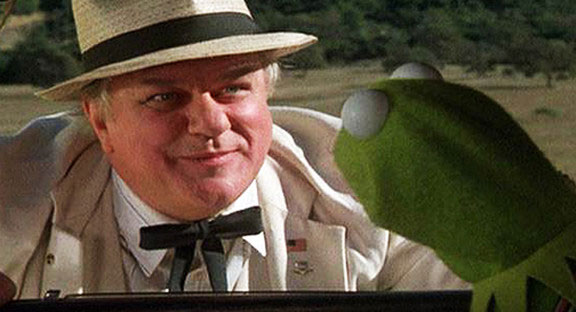 But the performance I wish to highlight is in the classic film comedy "Tootsie" as the father of a soap opera actress (Jessica Lange) who falls for Dorothy, the new show cast member that unfortunately is a man playing a woman (Dustin Hoffman).
Throughout his career he had played tough guys, but in Tootsie he played against type as the sweet, lonely Les, a widower introduced to this intriguing new "lady," and his fumbling, awkward attempts to woo her provide some of the saddest and funniest moments in the film.
After it is revealed that Dorothy is actually a man, there is a wonderful scene where Hoffman's character goes to the local bar that Les frequents to apologize and to return the engagement ring that Les gave "her."
It's a beautifully played scene by both actors, which combines comedy and pathos and ultimately plain old human kindness and understanding. Mr. Durning passed away of natural causes in 2012 at age 89.
Geraldine Page is an interesting case. She was a working actor who appeared frequently in all three mediums – film, television and stage – throughout her career.
While she only appeared in 31 films, she received eight Oscar nominations (four lead, four supporting), winning for "The Trip to Bountiful" (1985). She is most frequently referred to as a stage actor, and earned induction into the American Theater Hall of Fame in 1979.
She is the classic case of an actor who performed as frequently in leading roles as she did in supporting roles, and while she often enjoyed success as a leading actress, she was never a "star."
She was a method actor who studied under the renowned acting teachers Lee Strasburg and Uta Hagen, an association that resulted in her being blacklisted from films for eight years during the McCarthy era and forced her to concentrate on her stage work.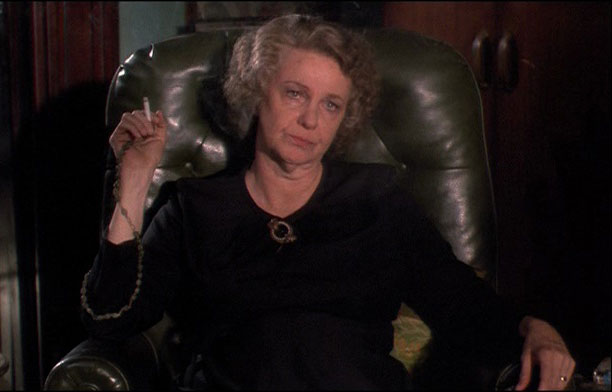 Her forays into film were infrequent, but the performances (in films such as "Hondo," "Sweet Bird of Youth," "Summer and Smoke" and "Pete 'n Tillie") were extraordinary.
The performance I want to highlight is her Oscar-nominated supporting role in a film that is mostly pretty forgettable – "The Pope of Greenwich Village."
Her role in the film is very small, consisting of two scenes and a total of eight minutes of screen time. But her second and final scene is a master class in acting. In it, she plays the grieving mother of a police officer who has been killed in the line of duty, and is being visited by two dirty cops trying to find information they believe her son had and which may be in the mother's apartment.
The cops clearly believe they can intimidate her into giving them what they want or at least searching the apartment, but they underestimate her, as she proves to be a tough and wily adversary. Throughout the scene, in which she tells the cops to go to hell, she shows the strength of this woman, but at the same time she never lets you forget that this mother is heartbroken in her grief. It is powerhouse acting. Ms. Page passed away of a heart attack in 1987 at age 62.
Anne Revere had an interesting niche in Hollywood movies of the 1940s and 1950s – she was frequently cast as a warm and loving mother in films such as "Gentlemen's Agreement" and "National Velvet" for which she won an Oscar.
Another fine actor whose career was interrupted by the blacklist of the 1950s, she would not act on film for 20 years beginning in 1951 after she pleaded the Fifth Amendment before the House Un-American Activities Committee (ironically, she is a direct descendent of Paul Revere).
She accumulated 41 film credits in her tragically-shortened career, but the film I would like to concentrate on is "The Song of Bernadette" in which she plays the mother of Bernadette Soubirous (played by Jennifer Jones), who claimed to be visited by an apparition of the Virgin Mary in a grotto in Lourdes, France.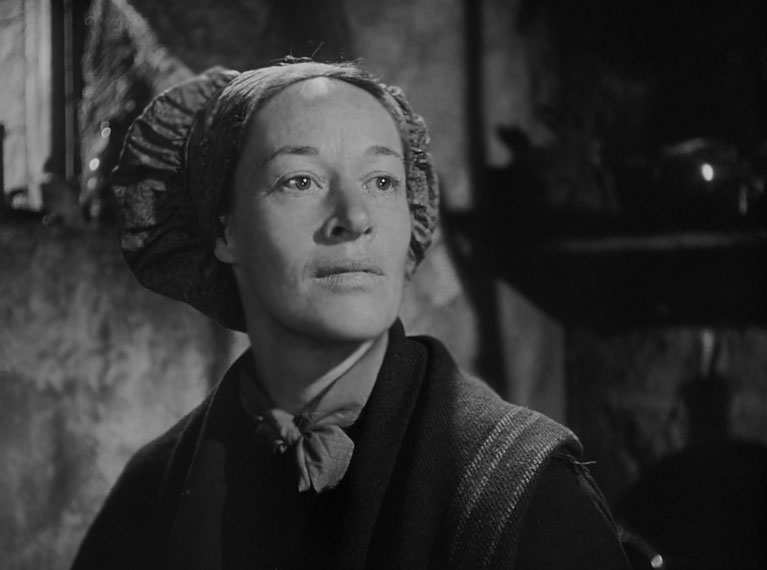 She is at first skeptical, but rallies to support her daughter even if she does not totally understand the religious and societal forces at work that will plunge her family into chaos.
It is very much a film and performance of its day, but there is an intrinsic wholesomeness and plainness to Ms. Revere that carries through, and makes this simple woman so compelling and appealing. Anne Revere passed away from complications of pneumonia in 1990 at age 87.
One of the more encouraging trends in movies today is the increasing opportunities for actors of color. In researching this article, it really hit home the relative paucity of significant character actors of color, especially in the movies pre-1980, which reflects how few good roles there were for Black actors, and how often producers would not consider using actors of color in non-racial roles.
Actors such as Sidney Poitier, Ossie Davis, Juanita Moore and Louis Gossett, Jr. paved the way for such fine contemporary actors as Denzel Washington, Delroy Lindo, Viola Davis, Idris Elba, Halle Berry, Don Cheadle and Mahershala Ali.
In a screen career that has spanned eight decades, Louis Gossett, Jr. has over 200 credits that includes the TV series' "Hawaii Five-O," "Madam Secretary," "Boardwalk Empire," "ER," "Touched By An Angel," "The Rockford Files," "Little House on the Prairie," "The Six Million Dollar Man," "The Jeffersons," "Good Times," "McCloud," "Love, American Style," "Mod Squad," "Alias Smith and Jones," "Bonanza" and "The Partridge Family," the TV mini-series' "Return to Lonesome Dove," "Sadat," "Backstairs at the White House" and his Emmy-winning turn in the groundbreaking drama "Roots" and movies, such as "A Raisin in the Sun," "Travels With My Aunt," "The Deep," "The Choirboys," "Enemy Mine," "The Principal," the "Iron Eagle" series, "Diggstown," "Blue Chips" and of course, his Oscar-winning performance in "An Officer and a Gentleman."
His Oscar in 1982 for the tough, demanding but caring drill sergeant in "An Officer and a Gentleman" was the first for a Black male in a supporting role, and just the third acting Oscar for a Black actor overall.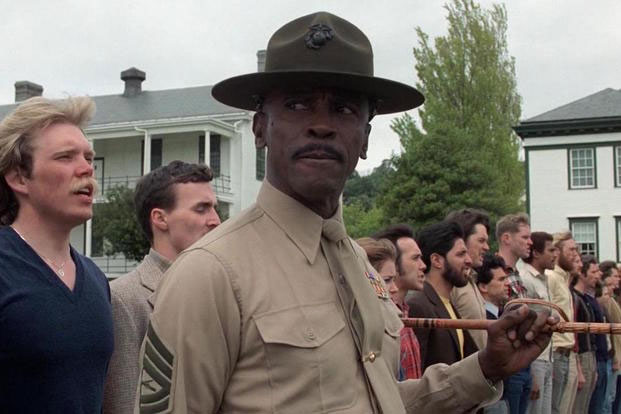 There is a scene in the movie where Gossett's sergeant is determined to break the willful and selfish trainee played by Richard Gere, and pushes him to the extreme of physical and mental endurance.
The sergeant is determined to either drum this recruit out of the service, or to make him realize the level of commitment necessary to truly be a man of character. It is a powerful scene, with Gossett able to convey the sergeant's determination and also the subtlest hint of compassion.
One of the hallmarks of a great actor is the ability to draw out of a co-star their best work, and Gere's performance in this scene is one of, if not the best of his career.
All of the actors I have cited thus far have received some recognition for their work, either awards or nominations, and their names are somewhat known to the viewing public. But what about the slew of character actors that have graced our screens over the years whose names are not necessarily known to us, and have not been feted with awards and accolades?
Are they not as responsible for the success of a particular film or TV show?
Their performances in the smaller roles create the foundation that the leading actors and more prominent supporting actors build upon to form the unique world we watch for an hour or two.
To honor these wonderful actors, I have chosen one such person as a representative for the group, and that actor is James Rebhorn. Recognize the name? Probably not, but I bet you'd recognize the face.
Mr. Rebhorn had 130 film and TV credits from 1976 until his death in 2014 but was never nominated for an Oscar or Emmy. He made appearances in numerous TV shows and mini-series, including "Search for Tomorrow," "Guiding Light," "North and South," "Kate and Allie," "Spencer for Hire," "The Equalizer," "Wiseguy," "I'll Fly Away," "From the Earth to the Moon," "Seinfeld," "The Practice," "Law and Order," "Boston Legal," "Royal Pains," "Blue Bloods," "The Good Wife" and "Homeland." His film credits include "Silkwood," "Cat's Eye," "Regarding Henry," "My Cousin Vinny," "Basic Instinct," "Lorenzo's Oil," "Carlito's Way," "Guarding Tess," "White Squall," "Up Close and Personal," "Independence Day," "My Fellow Americans," "The Game," "Meet the Parents," "The Talented Mr. Ripley," "Far From Heaven," "Cold Mountain," "Baby Mama," "The International" and "Real Steel."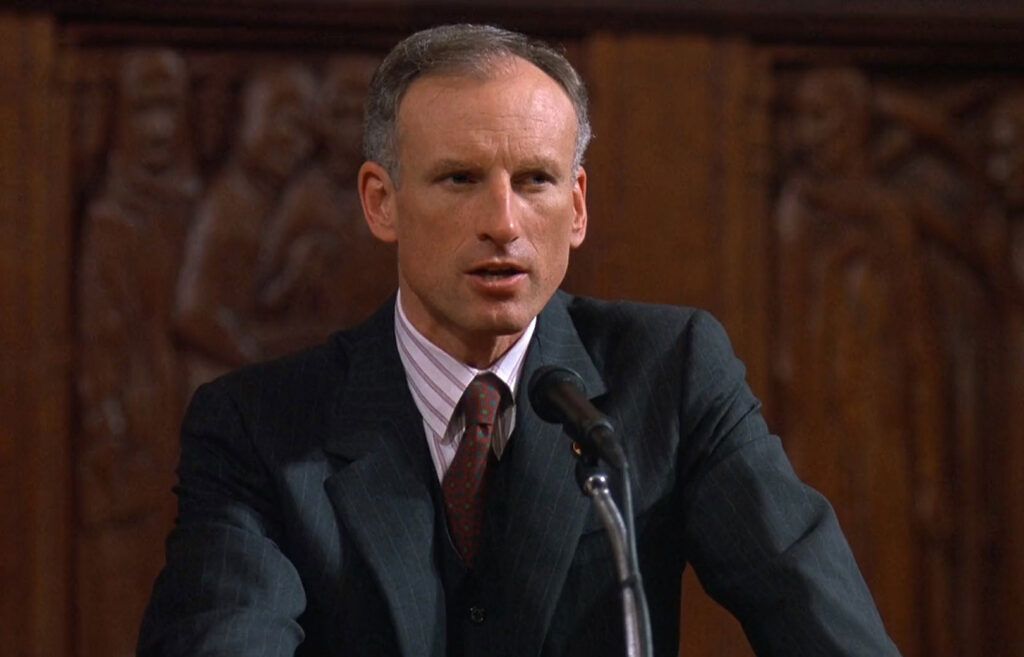 Perhaps his most famous role is that of Mr. Trask, the slimy, sanctimonious headmaster in "Scent of a Woman." Rebhorn plays Mr. Trask as mild-mannered and professorial, but through his cadence and body language makes it quite clear that Mr. Trask is a narcissistic snake, who is willing to throw Charlie, a poor scholarship student played by Chris O'Donnell, under the bus as cover for a rich legacy student (Phillip Seymour Hoffman). The classic final scene, in which the Colonel (played by Al Pacino) dresses down Mr. Trask, is exhibit A in how to act out the slow burn.
Pacino dominates the scene, but Rebhorn makes you feel Trask's anger that is now trapped behind his position and respectability. Mr. Rebhorn passed away from melanoma in 2014 at age 65.
And now my personal favorite character actor, Claude Rains. His film work stretches from 1933 to his last film role in 1965, and encompasses 60 films including such classic films as "The Invisible Man," "Anthony Adverse," "The Adventures of Robin Hood," "Mr. Smith Goes to Washington," "Here Comes Mr. Jordan," "The Wolf Man," "Kings Row," "Mr. Skeffington," "Now, Voyager," "Casablanca," "Phantom of the Opera," "Caesar and Cleopatra," "Notorious," "Judgment at Nuremberg," "Laurence of Arabia" and "The Greatest Story Ever Told."
He could play sympathetic heroes, such as in "Mr. Skeffington and "Now, Voyager," and scheming villains, such as in "The Adventures of Robin Hood." He could play amoral realists with silky charm such as in "Casablanca" and "Laurence of Arabia."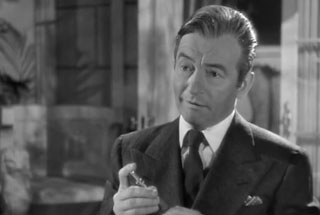 He played a tormented Senator faced with the reality of his corruption and venality in "Mr. Smith Goes to Washington" who oozes by on charm and reputation but can turn vicious when his carefully-constructed façade is threatened with exposure.
For me his greatest triumph is in Alfred Hitchcock's magnificent "Notorious." The film is about a US government agent (Cary Grant) who enlists the daughter (Ingrid Bergman) of a German war criminal to seduce the head of a Nazi group operating in the US, played by Rains.
The Rains character is infatuated with Bergman, but his domineering mother is suspicious of this new woman in their home. Bergman clandestinely accumulates evidence of Rains' treason, while Rains' mother finds proof that Bergman is a government plant. Rains is hopelessly in love with Bergman and has been defending her against his mother's aspersions from the start, but when he is confronted with evidence of her duplicity, his stunned, heartsick reaction is so sympathetic, you almost forget he is the villain in the film.
This film collapses if Rains is not up to the challenge of making you believe that this man is a vile, murderous traitor while at the same time making his lovesick dilemma so compelling. It is a masterful balancing act by a wonderful actor. Mr. Rains passed away from an abdominal hemorrhage related to chronic alcoholism in 1967 at age 77.
The ranks of great character actors through the years is vast, but here is just a sampling of these wonderful actors who have entertained us so often; if you don't recognize the name, I encourage you to look up their picture and you'll be surprised how readily recognizable they are:
Danny Aiello, Jane Alexander, Mahershala Ali, Joan Allen, Judith Anderson, Alan Arkin, Edward Arnold, Dylan Baker, Kathy Baker, Bob Balaban, Alec Baldwin, Martin Balsam, Lionel Barrymore, Angela Bassett, Kathy Bates, Sean Bean, Ned Beatty, Bonnie Bedelia, Ed Begley, Ralph Bellamy, Paul Bettany, Charles Bickford, Edward Binns, Ward Bond, Walter Brennan, Beau Bridges, Wilford Brimley, Josh Brolin, Roscoe Lee Browne, Daniel Bruhl, Edgar Buchanan, Steve Buscemi, Michael Caine, Bobby Canavale, Helena Bonham Carter, Kyle Chandler, Stockard Channing, Don Cheadle, Lee J. Cobb, Charles Coburn, Dabney Coleman, Toni Collette, Chris Cooper, Gladys Cooper, Brian Cox, Bryan Cranston, Donald Crisp, James Cromwell, Billy Crudup, Joan Cusack, Willem Dafoe, Charles Dance, Jeff Daniels, Paul Dano, Jane Darwell, Harry Davenport, Keith David, Ossie Davis, Viola Davis, Bruce Davison, Ruby Dee, Benecio Del Toro, William Demarest, Jeffrey DeMunn, Judi Dench, Brian Dennehy, Bruce Dern, Danny DeVito, Colleen Dewhurst, Melinda Dillon, Melvyn Douglas, Brad Dourif, Olympia Dukakis, Jennifer Ehle, Jack Elam, Idris Elba, Hector Elizondo, Sam Elliott, Art Evans, Richard Farnsworth, Marty Feldman, William Fichtner, Ralph Fiennes, Laurence Fishburne, Barry Fitzgerald, Geraldine Fitzgerald, Edward Fox, Michael Gambon, Victor Garber, Vincent Gardenia, Paul Giamatti, John Gielgud, Hermione Gingold, Brendon Gleeson, Danny Glover, John Goodman, Sidney Greenstreet, Bruce Greenwood, Edmund Gwenn, Phillip Baker Hall, Margaret Hamilton, Marcia Gay Harden, Woody Harrelson, Ed Harris, John Hawkes, Jack Hawkins, Sterling Hayden, John Heard, Van Heflin, Lance Henrickson, Barbara Hershey, Steven Hill, Wendy Hiller, Ciarin Hinds, Phillip Seymour Hoffman, Celeste Holm, Hal Holbrook, Tom Hollander, Ian Holm, Dennis Hopper, Djimon Hounsou, Terrance Howard, Trevor Howard, John Hurt, Samuel L. Jackson, Dean Jagger, Allison Janney, Richard Jenkins, James Earl Jones, Tommy Lee Jones, Madeline Kahn, Lainie Kazan, Harvey Keitel, Cecil Kellaway, Arthur Kennedy, George Kennedy, Regina King, Ben Kingsley, Yaphet Kotto, Elsa Lanchester, Frank Langella, Angela Lansbury, Melissa Leo, Eugene Levy, Delroy Lindo, Laura Linney, John Lithgow, Peter Lorre, John Carroll Lynch, William H. Macy, Amy Madigan, Karl Malden, E.G. Marshall, James Mason, Bruce McGill, Ian McKellan, Victor McLaglen, Kenneth McMillan, Adolph Menjou, S. Epatha Merkerson, Vera Miles, Helen Mirren, Thomas Mitchell, Alfred Molina, Juanita Moore, Agnes Morehead, Frank Morgan, Harry Morgan, David Morse, Armin Mueller-Stahl, Mildred Natwick, Sam Neill, Thandie Newton, Bill Nighy, Edward Norton, Edmund O'Brien, Arthur O'Connell, Catherine O'Hara, Michael O'Keefe, Gary Oldman, Jerry Orbach, Jack Palance, Eugene Pallette, Joe Pantoliano, David Paymer, Michael Pena, Austin Pendleton, Joe Pesci, Slim Pickens, Oliver Platt, Donald Pleasance, Christopher Plummer, CCH Pounder, Jonathan Pryce, Anthony Quayle, Edgar Ramirez, Basil Rathbone, John C. Reilly, Jeremy Renner, Ving Rhames, Ralph Richardson, Alan Rickman, Thelma Ritter, Jason Robards, Sam Rockwell, Stephen Root, Mark Ruffalo, Geoffrey Rush, Peter Saarsgard, S.Z. Sakall, George Sanders, Liev Schreiber, Paul Scofield, Robert Shaw, Martin Sheen, Sam Shepard, Ron Silver, Stellan Skarsgaard, Tom Skerritt, Lane Smith, Maggie Smith, Josef Sommer, Maureen Stapleton, Harry Dean Stanton, Mary Steenburgen, Rod Steiger, Frances Sternhagen, Corey Stoll, David Straithairn, Donald Sutherland, Tilda Swinton, Jessica Tandy, Lynne Thigpen, Stanley Tucci, John Turturro, Cicely Tyson, Peter Ustinov, Courtney B. Vance, Max Von Sydow, Christopher Walken, Eli Wallach, J.T. Walsh, M. Emmet Walsh, Christoph Waltz, Jack Warden, Emily Watson, Clifton Webb, Rachel Weisz, Forest Whitaker, Bradley Whitford, James Whitmore, Mary Wickes, Dianne Wiest, Tom Wilkinson, Michelle Williams, Paul Winfield, Shelley Winters, James Woods, Jeffrey Wright.