The Restaurant:
Mason's Eatery & Pub, 7000 74th Place, is a large, comfortable restaurant and bar with 45 flat screen TVs that always have "the game" on. The restaurant's large footprint and eclectic menu make it a great meeting place for groups and families.
The Featured Dish:
Shaved Prime Rib Sandwich — Slow roasted and shaved prime rib with ghost pepper cheese and horseradish aioli on a toasted hoagie bun. Served with a side of au jus.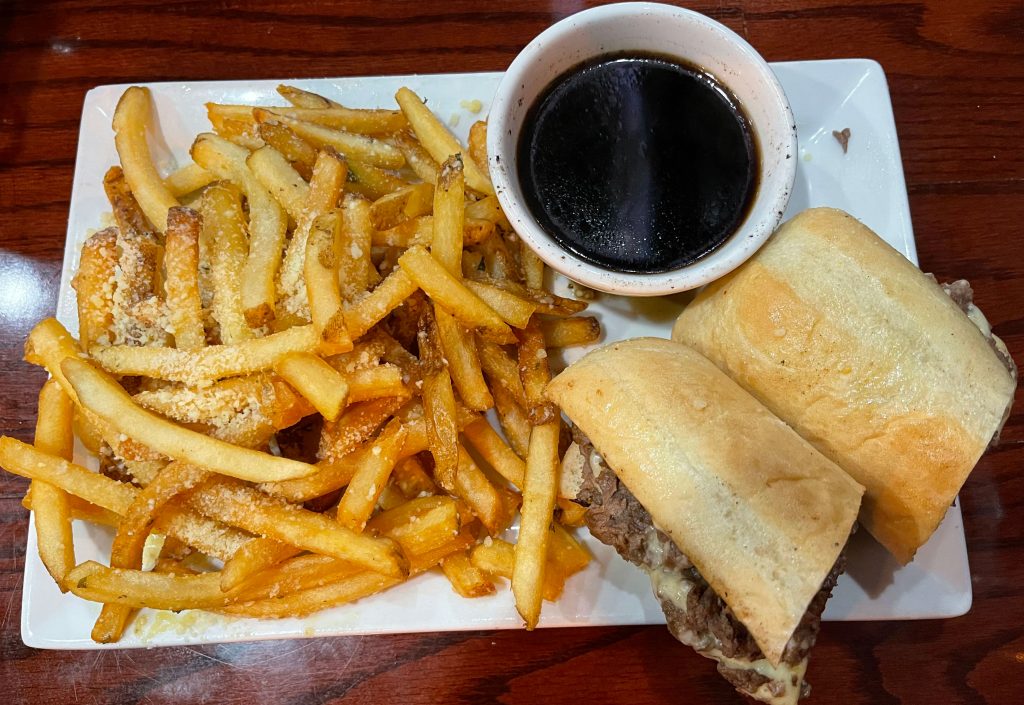 The Flavor and The Story:
Mason's Eatery & Pub is a rare locally owned restaurant in an area saturated with chain eateries and big box shopping. This fact, coupled with their extensive draft beer selection and huge variety of menu choices, places Mason's at the top of many Kenoshans' regular restaurant lists.
The large dining room and bar is designed well, with plenty of space for groups of every size, but plenty of visual dividers that make every seat feel cozy and personal.
Between their beer list that is 100 choices long, and their giant food menu with more than 65 different dishes to choose from, one could feel a bit overwhelmed. The reality is, though, that the food is great and you can't make a bad choice.
If you don't want to read through it all to find your perfect option, I highly recommend just pulling the trigger and ordering the Shaved Prime Rib Sandwich without a second thought.
The sandwich is a great upgrade on a classic Kenosha beef. Rather than roast beef, however, it is piled high with great, quality prime rib that has been slow roasted to tender perfection.

The meat is shaved thin and cooked perfectly, resulting in a delicious bite that never leaves you with the ever embarrassing giant slice of beef hanging from your mouth, or worse, all over your lap.

The menu states that the cheese addition is a ghost pepper cheese. Although there is a slight hint of heat, the flavor is creamy and savory without any offensive or overwhelming spice.

All of this is piled into a fresh hoagie bun that has been toasted on a flat top grill — a great touch for a soft bun with a great layer of texture between the bread and the protein. The toasting also prevents the bun from getting soggy before you're ready to pick it up and dip it in your au jus.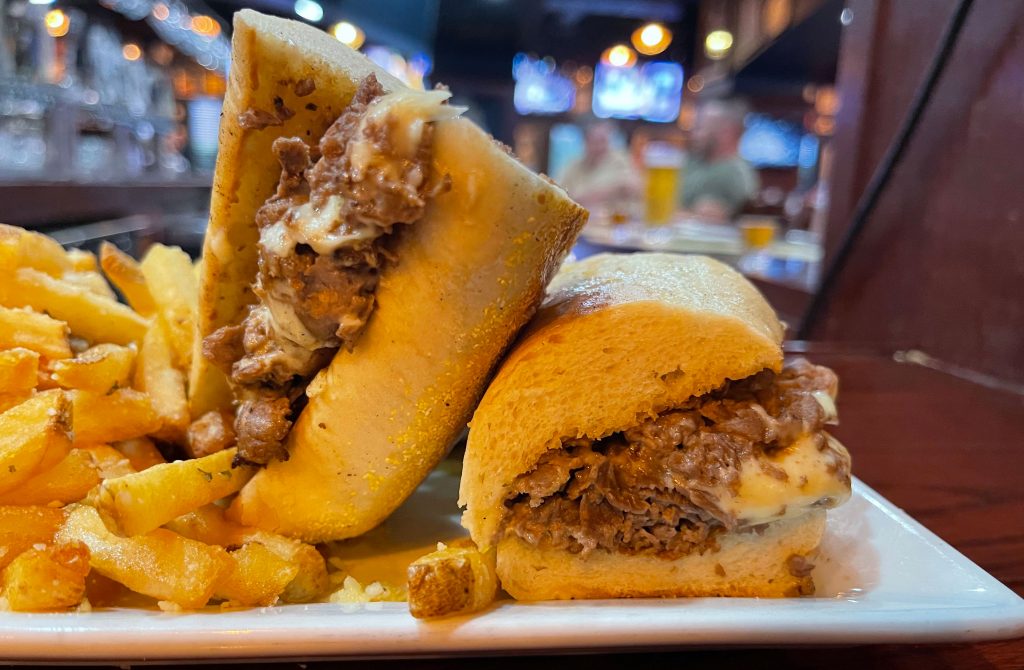 My personal favorite addition to the flavor profile is the horseradish aioli. The unique spiciness of the horseradish is subdued in the aioli mixture but provides just enough bite to add a great layer of flavor and complement the savory meat and cheese while cutting their rich profiles.

All of this comes together when dipped in the generous side of au jus for a wonderful flavor experience while enjoying the casual atmosphere of a local pub and catching a Stanley Cup playoff game or whichever team you and your family support.

The Shaved Prime Rib Sandwich is available every day for $12 and includes a choice of side.
Mason's is currently open for dine-in and also accepts carryout orders. The full menu, including this sandwich, can be viewed online at MasonsBar.com
.