Reaching one's 100th birthday is quite an accomplishment. So is flying an airplane, walking miles to a one-room schoolhouse and surviving getting lost at sea.
Kenoshan Rita LaPoint has done all that and more for the past century with grace and her trademark humor. She'll celebrate her 100th birthday Thursday (June 10) with family and friends at Grande Prairie Health and Rehabilitation Center in Pleasant Prairie.
"People always want to know the secret of my longevity," LaPoint said. "It's my sense of humor. It has saved me."
That quality is evident as LaPoint weaves stories about her incredible life, many centered around Kenosha's waterfront.
Generations of local boaters know LaPoint as the longtime matriarch of the annual Blessing of the Fleet at the Kenosha Yacht Club. She has presided over the ceremony for 55 years; coincidentally there has never been a drop of rain on event day.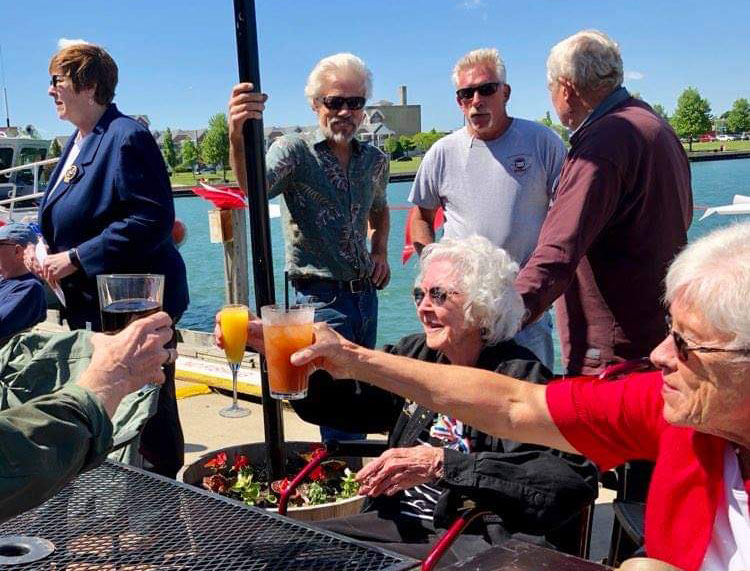 While the weather requires a bit of luck, LaPoint leaves nothing else about the event to chance. When Rita calls, politicians answer, usually to make an appearance at the Blessing of the Fleet.
"It was a joy to work with Rita at Blessing of the Fleet over the years," said State Senator Bob Wirch. "We have become great friends and at 100 years old, she continues to be an amazing, kind, optimistic person, and Kenosha is fortunate to have her in our community."
LaPoint's tenure organizing and participating in the KYC Blessing of the Fleet spans six decades, and the event shows her influence.
"When it first started we just had coffee and donuts outside," she said. "There were no politicians, no guests, no big free breakfast, no color guard or anything like that. It had barely started. I built it up."
As for the 55 years of sunshine, LaPoint's influence apparently can still be felt when she is not present. At this year's Blessing last weekend, the sun shone brightly.
"They were so disappointed I didn't show up, but they were shouting out 'Oh, she did it again!'"
LaPoint's deep roots at the Kenosha Yacht Club come from her late husband Jerry, a longtime member. Rita met Jerry LaPoint at the German American dance hall in Racine shortly after World War II, and they married August 16, 1946.
"He told me he had a sailboat. I'd never seen a lake before I came here," Rita said of her rural North Dakota roots. "We only had a horse tank on the farm. My dad wouldn't let us swim in there because the horses drank out of it. He wouldn't even let us put our toes in.
"Most of my life with Jerry was spent on the water," she said. "But I never learned to swim, and I hate swimming. I panic in water. Jerry was always building boats and doing stuff."
Whether aboard craft or at the shore, the adventures they had were the "stuff" of legends. Tales from the water include getting lost at sea, having their boat compromised by a commercial crew from Rotterdam that was supposed to be rescuing them, and even an accidental plunge into the Kenosha Harbor.
Rita tells the stories best: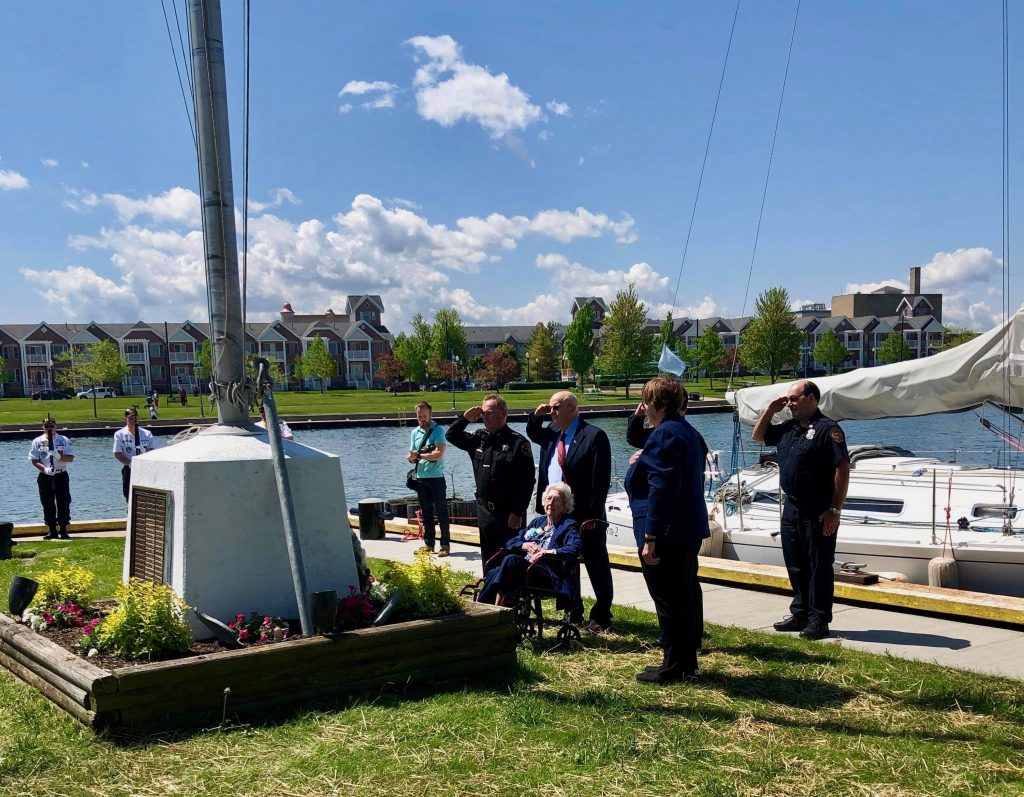 "There are so many memories to tell," she said. "Once we were on a yacht from Miami and got lost at sea. The Coast Guard found us by air, and radioed a commercial tow in the area. They were from Rotterdam and didn't speak English. They stormed the boat, and before you could say 'go' they took the boat over like a bunch of pirates. I was scared, actually terrified. But they towed us into the bay."
Then there was the time that LaPoint ran all the way down the hill next to the Kenosha Yacht Club because it looked like her son Larry needed help.
"Jerry had built a catamaran. Larry was sailing it and Jerry was on the tugboat watching," Rita said. "I was on the hill above the Yacht Club. It looked like he was going to sail right into the dock, so I went running down the hill. I kept on running — right into the harbor!
"I had a straw purse with an open top, with my camera and keys and all that. Larry jumped off the catamaran and didn't see me anywhere. Eventually I bobbed up. The catamaran sailed over to the dock and parked itself," she laughed.
LaPoint also got an assist from the Coast Guard chief to remove the multiple slivers she got from the old wooden dock.
"They put in ladders right after that," she recalled.
LaPoint's uncanny recall of details reaches back way before the stories of mayhem on and in the water. She possesses a sharp memory that would be impressive even if she were 30 years younger.
Rita was born June 10, 1921 on a 640-acre farm in North Dakota, the youngest of six daughters. One of her earliest memories is working on the farm.
"You started to work and earn your keep from the day you were born," she said. "I can still see myself going out to the wood pile. All I could carry was one stick of wood to bring into the house and put in the wood box.
"Most of my education came from actually doing things. I learned to cook when I was 7 years old. I did my canning and preserves along with my mother. That's why I ended up being such a good cook."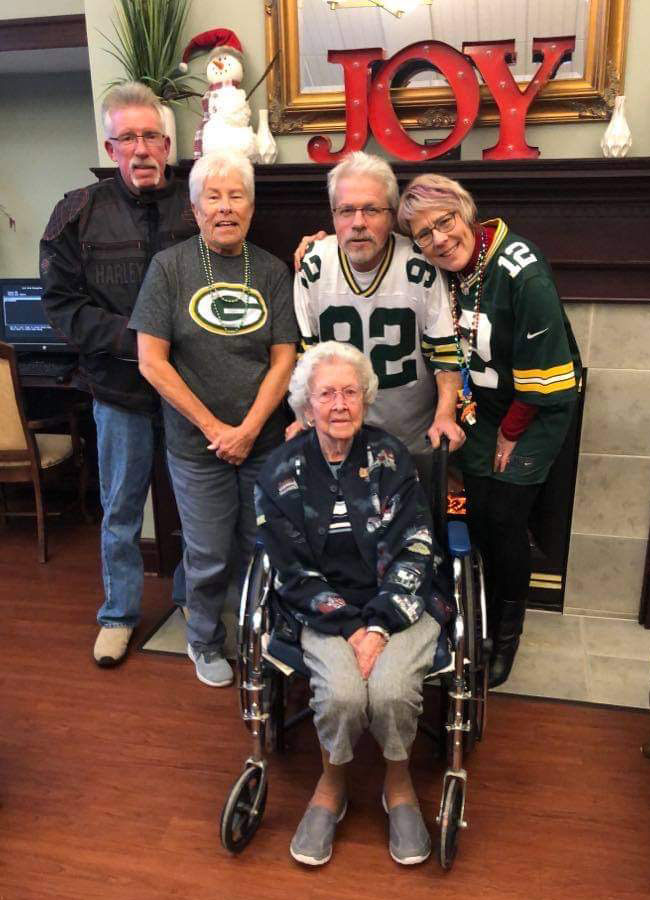 LaPoint's skills went way beyond the kitchen. When her father took a horse-drawn sleigh into the woods to cut down trees for the winter, she was his trusty helper.
"It wasn't a fancy sleigh, it was a lumber wagon. I even helped saw! I learned to zig-zag. He'd zig and I'd zag," she recalled. "We got along real good. I was kind of daddy's pet. I have so many memories.
"That was your life. You had to raise everything and plant grain. I also learned to milk a cow," she said. "You either survived or you didn't. That was during the depression."
The long days and endless work on the farm made going to school seem like a breeze, except it wasn't. Rita and her next oldest sister traveled two and a half miles either by horse and buggy or on foot to a one-room country schoolhouse. Their route journeyed past both danger and fun.
"If the weather was nice enough we'd walk, my sister and I. There were pastures along the way, and the cows would run up to the fence," LaPoint recounted. "We were taught not to wear red, don't go near them. We were scared to death every time we went past the pasture.
"When we got closer to home there would be hills. We'd be on the top, and we'd roll down. We'd have thistles in our hair, but we loved it," she said, dissolving into giggles at the memory still fresh in her mind.
Eventually Rita and her sister were the only students left in the school. There was not enough money to pay the teacher, so the girls were sent to the city school in Bismarck and board was paid for the family.
"We'd be away for the school term," she recalled. "My mother would stay with us some of the time. I think she loved being away from the farm."
LaPoint's first memories of city life include being driven to the Capitol to vote, and years before that hearing that the building had burned down in December 1930. She was only 9 years old, but can still picture the scene:
"I can remember the newsboys in the streets selling papers yelling "Extra Extra! The Capitol building burned down!" It's was amazing, I can still see those boys in the their knickers."
At around age 21, she left North Dakota, but not before getting a chance to vote.
"In those days you couldn't vote until you were 21. The politicians were trying to get everybody they could," LaPoint said. "I remember a Senator came down with his chauffeur to take me to the Capitol building, but to this day I can't remember who I voted for!"
Other memories of her teen years in Bismarck include working as a waitress in the Grand Pacific Hotel and Lounge where many legislators dined. LaPoint's serving career got off to a rocky start but eventually she became an exceptionally fast waitress through perseverance and pluck.
WWII ushered in changes for the whole world, including Rita.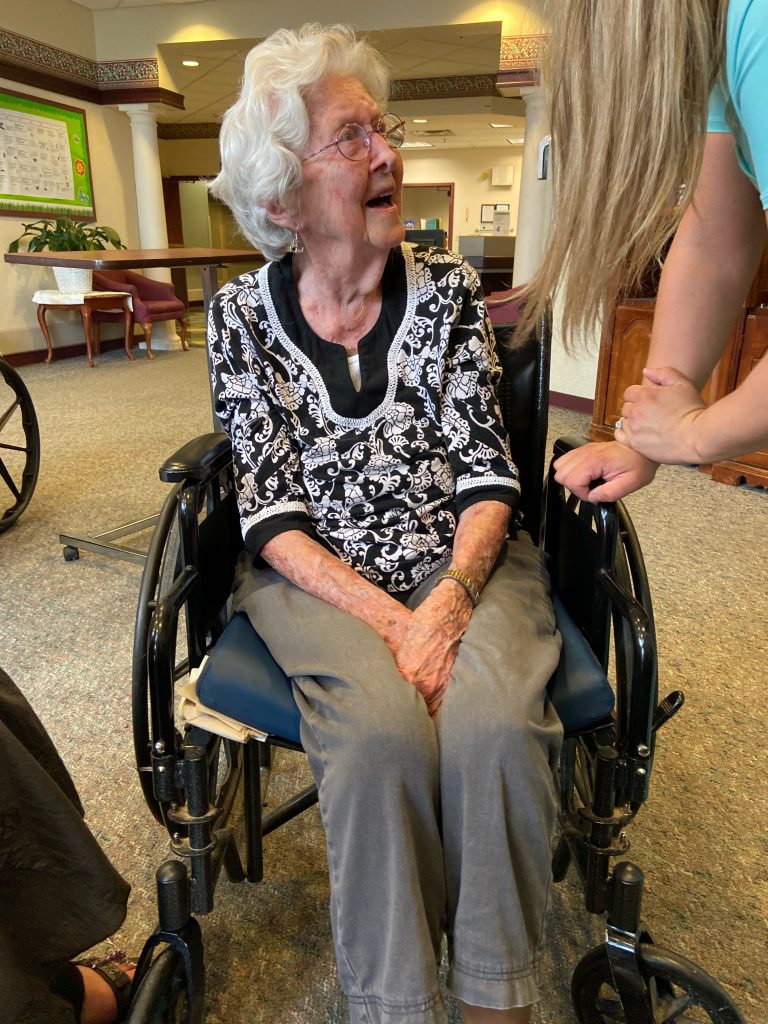 "I know I lost my first serious boyfriend in Guadalcanal, he never came back," she said. "My cousin was killed in the Battle of Bataan, and so were a lot of kids I had gone to school within the city."
LaPoint's role involved Victory Gardens as the country pulled together.
"I worked in a seed house, and at first it was seasonal gardens and plants," she said. "But during the war we had Victory packets we'd send out for people to plant so I worked there steady, maybe a dollar a week. During the rush season, if you were really good you'd fill the pigeon holes and fill the orders fast and you'd get a penny extra for an order."
In Wisconsin, Rita's life was enriched in many ways. First ,she met and married Jerry. The couple had a son Larry, who recently retired from the Sheriff's Department. The family became involved in sailing and aviation communities.
With a husband who was in the Coast Guard, was a tugboat captain and had his pilot's license, Rita was around a variety of craft, but typically back then a man would be at the wheel, helm, or controls.
"We belonged to the Stick and Rudder club, the guys would go fly, we were all 'airport widows'. They'd go to the airport and talk and fly and go places. Finally we said, 'If we can't beat 'em, let's join em.'
"So I flew solo."
That was in 1959, when Kenosiha's new airport hadn't officially opened yet.
LaPoint also wrote a column for the Yacht Club newsletter called "Good Winds," complete with a signature sign-off.
"It was usually about human nature, and also had something funny," she said. "I used to lay awake at night, and if I thought of something I'd write it down. I always ended with 'Fair Winds and Smooth Sailing.' That was my signature."
Looking back, LaPoint said, "I've had a happy life, but I had a lot of hard knocks, too."
Among the most trying times was Jerry's death 23 years ago on Christmas Day. Rita is the last survivor out of six siblings. She recounted the threats to depression-era farm families including crop failure, foreclosure and cancer with no hope for a cure.
LaPoint has survived the sad times and celebrated the good ones, including a century worth of birthdays. So how does number 100 feel?
"Everybody asks me, and nobody believes I'm 100. I don't feel any different up here," she said, pointing to her head. "It's my body that's a traitor."
LaPoint's birthday request was no balloons and no surprises, but said a mimosa would be okay.
"The doctor said I can have a little red wine, too, but don't get drunk."