Kenosha residents looking to relax with live music in a picturesque setting — while supporting a worthy cause — have a new local event to enjoy.
Lakeside Lounge, a pop-up music series, debuts from 5 to 9 p.m. Thursday (June 10) at Kemper Center, 6501 Third Avenue. The free event continues on June 24, July 22, Aug. 5, Aug. 19 and Sept. 2.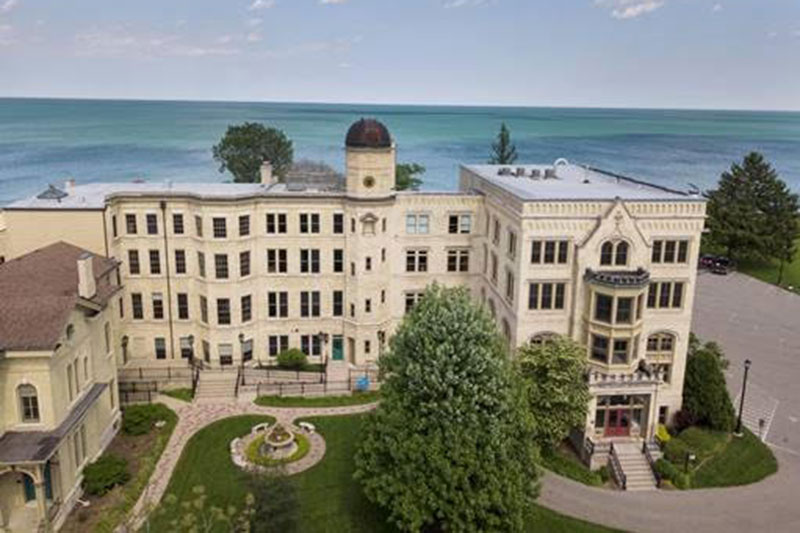 Visitors can enjoy live music from the Square Wave trio and sample a variety of food and beverages in a relaxing venue overlooking Lake Michigan.
"This is an opportunity for people who have been cooped up for the past 15 months to come out and listen to live music, enjoy a beverage and have a nice evening with family and friends," said Edward Kubicki, executive director at Kemper Center. "We have a beautiful setting here on the Kenosha lakefront in a Kenosha county park on 17.5 acres. The backdrop here is beautiful."
Picnic tables will be available on a first-come, first-served basis. Visitors are encouraged to bring lawn chairs or blankets to sit comfortably on the grass.
Food will be available from BluPopper, a food truck remake of Kenosha's iconic Fon Tan Blu restaurant. SuperNova Artisan Lemonade (tart juice drinks with a twist) and Riley's Red Hots (brats and hot dogs) will also be in attendance.
A full bar will be located inside Kemper Center's Faulkner Building. No outside alcohol will be allowed for carry-in.
Not only is Lakeside Lounge a relaxing way to spend an evening taking in the lovely views of Lake Michigan, it's also connected to a great cause.
Live music will be courtesy of Guitars for Vets, a 501(c)(3) nonprofit organization dedicated to enhancing the lives of ailing and injured military veterans by providing them with free guitars and music instruction.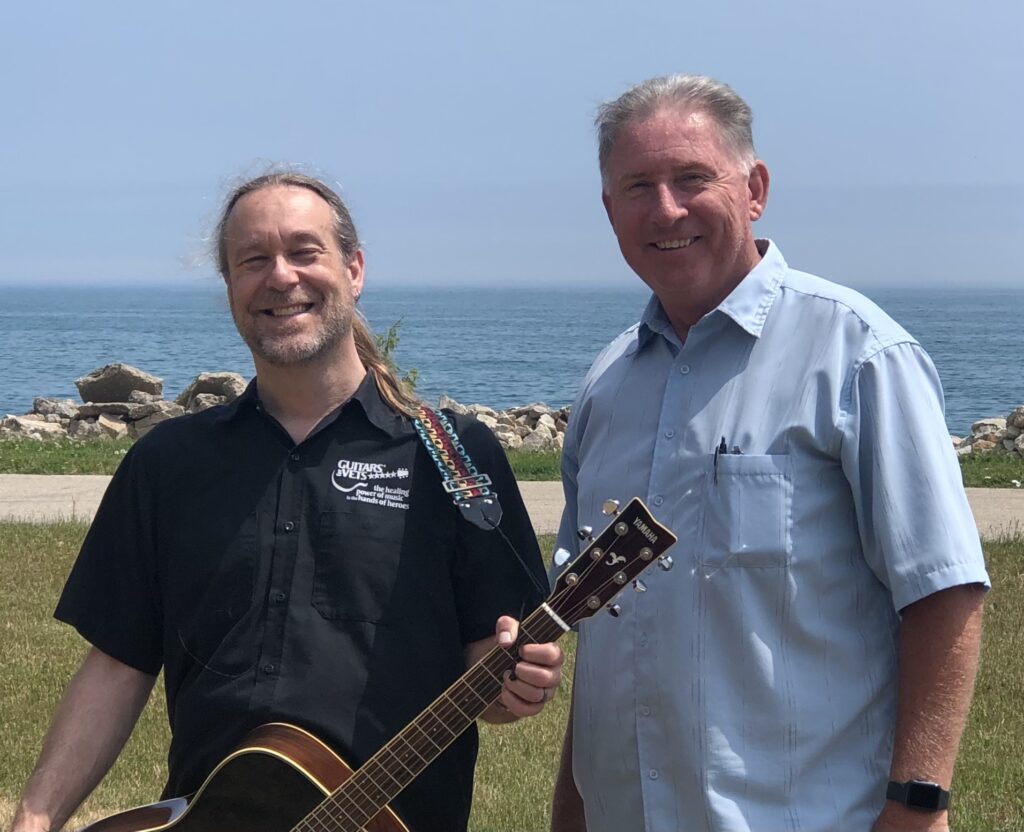 "We give guitars and lessons to veterans to regain their joy," said Patrick Nettesheim, a Kensoha resident and member of the Guitars for Vets executive team. "If you ask a veteran what they miss about their deployment, they'll say the teamwork and camaraderie and common mission."
Guitars for Vets, headquartered at Kemper Center, has 110 chapters in over 40 states with locations in the United Kingdom and Australia, according to Nettesheim.
The organization will be accepting donations of new and gently used musical instruments on site.
"We're rebuilding community," Nettesheim said. "What better way than to hold these types of events and offer a way for veterans and the good folks of Kenosha to reconnect and enjoy a nice night together."