Master barber. Business owner. Educator. Activist. Mentor. Role model.
That only touches on the impact that Alvin Owens has had in the Kenosha community.
At the Mary Lou and Arthur F. Mahone Fund's "Reaching for Rainbows" Pursuit of Excellence Awards Gala 6 p.m. Tuesday (June 8) at the A.F. Siebert Chapel at Carthage College, Owens will be recognized with the well-deserved Living Legend Community Award.
"Given to an individual or organization whose lifetime accomplishments represent Mary Lou and Arthur's multicultural, humanitarian and educational philosophy," Owens will receive the Living Legend Award along with Gary Vargas, a longtime Bradford High School student liaison and advisor to the African American Male Initiative. The two were supposed to be honored last year, but the event was cancelled due to the pandemic.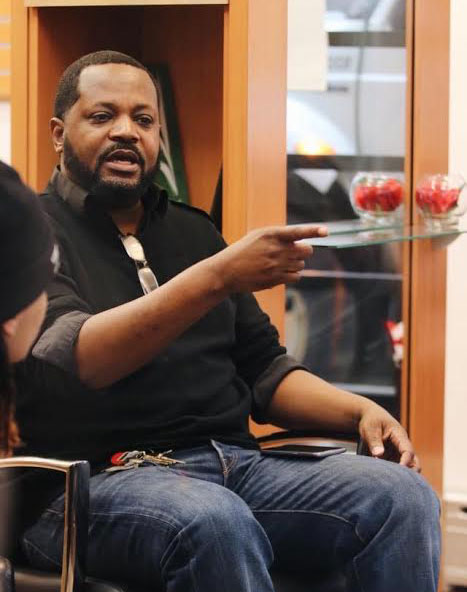 In addition, Darl Drummond and James and Mary Hawkins will receive the Shebaniah B. Muhammad Signature Award and 21 Mahone Fund scholarship recipients will also be recognized at the festivities.
"It probably won't hit me until I accept the actual award," Owens said. "I'm using the Mahone's platform to say thank you to everybody who has supported our efforts. Hopefully, I'll give an Oscar award-winning speech. I told (Mahone Fund chairman) Tim Mahone, 'If the music starts playing, I'm going to be like the Hollywood actors and just keep talking.'"
If that happens, those in attendance will gladly listen to more words of wisdom from the affable 52-year-old, who has helped change countless lives in the last three decades and is the latest Kenosha.com Kenoshan of the Week.
As the founder of Education Youth Development Outreach, Owens has created a legacy as the leader of the popular Spring Break College Tour since 1998 where he has taken students from Kenosha, Racine and northern Illinois on tours of historically black colleges and universities throughout the country.
"You don't wake up one day and say, 'I'm going to create a legacy,'" Owens said. "Being a part of legacy building over the years with starting the College Tour and other things that we've done in the city is a blessing. That's what keeps me going."
When Owens sees those former College Tour participants walk across the stage at high school and college graduations, open their own business, or buy their first home, he is filled with pride.
"If we had anything to do with steering them in the right way by going on our College Tour programs or workshops … that is a major win," he said. "It is so gratifying and satisfying to see that."
Owens relayed the story of one former College Tour participant, Miquez Hadley. In the middle of a College Tour a few years back, Owens and his group were in Delaware when he received a call from Hadley looking to make a late donation.
"He's a grown man with a wife and kids. Just bought his first house. Works for a Fortune 500 company. I'm like, this guy still remembers the College Tour and he thought enough of us to donate money. Those type of tear-jerking moments for me are what matter," Owens said.
A graduate of Bradford and Columbia College in Chicago, Owens is a licensed barber who opened Regimen Barber Collective, 1345 52nd St., in late-August. On weeknights, he is a barber instructor at Mario Tricoci University in Bridgeview, Ill.
"When I opened this business, I knew it wasn't going to be a regular barbershop," Owens said. "I'm the College Tour guy. I do a lot in the community. I have a big family. I said, 'Well, it's not going to be called a barbershop. It's going to be called a collective.'
"What that means is that we have job creation here. Within the shop, I have a Legacy Lab for students and people looking for employment. We have a book club here. I have vendors who sell their products – Kenosha-created products. I sell it here and promote that. We hold Men's Health and Wealth events. We bring in guest speakers."
On the same day that his new business was celebrating its dedication, the Jacob Blake shooting occurred, which led to civil unrest that took over downtown.
"The very next day, we were boarding up the business," Owens reflected. "I made this place a welcoming mat for a lot of the activists and civic organizations that wanted to meet and be community-engaged. We made sure that people had a safe space where they felt comfortable. There were people on the left and the right during that time that came here and worked together, but that's never newsworthy.
"I saw how Kenosha came together despite what had happened with Jacob Blake being shot and all the controversy. I was able and blessed to have a shop and allow it to be a safe space for anybody. I saw how people worked together. It made me feel proud of Kenosha."
Local community barbershops have long been known as a place where people from all walks of life can go for more than just a quick haircut.
"In our trade, we're listening a lot," Owens said. "There's a quote that I like to say and it's, 'What I do behind the chair, is a reflection of what I do beyond the chair.'
"I live by that because for my professional life as a barber, I'm there to make people look good and feel good about themselves. So, I take that very seriously. I've also enacted that to beyond the chair. Once I'm done being a barber, I'm still a barber. It's just in different type of ways."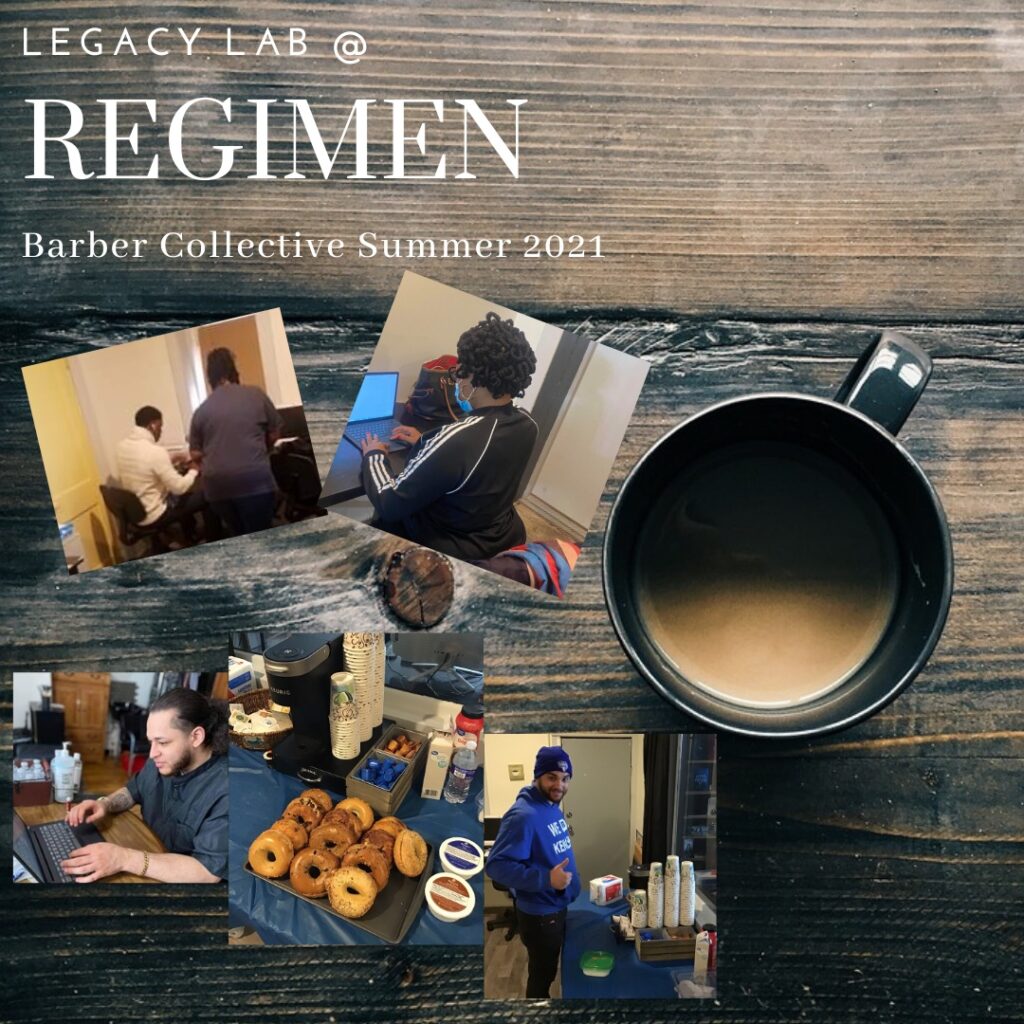 Owens pointed out that other people call him an activist, but he has never called himself one.
"Another quote that I live by is something that Dr. Maya Angelou said, 'When our country is doing great, we celebrate. When our country is doing something that is questionable, we become active in our community,'" he said. "I was in my 20s when I heard her say that on the Oprah Winfrey show. It hit me because instead of being part of the problem and a complainer, just get out there and affect what you do have control over and being a strong part of your community."
As if he doesn't have enough on his plate, Owens has also taken on the role as the lead coordinator for Kenosha's upcoming Juneteenth Festival. Efforts are being put together by African American leaders and civic organizations of the African American community.
"It hasn't always been easy," Owens said. "Our city still has a lot of work to do, but I'm here to work with our city, especially during Juneteenth. That's a message I hope to share."
NOTE: To nominate a Kenoshan of the Week click here or email Andrew@Kenosha.com.