A Kenosha native made an appearance on the season finale of "Law & Order: Organized Crime" Thursday night.
Garen McRoberts, 35, portrayed Agent Carlson on episode "Forget It, Jake; It's Chinatown." The FBI agent was tasked with transporting organized crime boss Richard Wheatley, played by Dylan McDermott. The show is the latest in the long-running "Law & Order" franchise created by Dick Wolf and starring Christopher Meloni as Detective Elliot Stabler.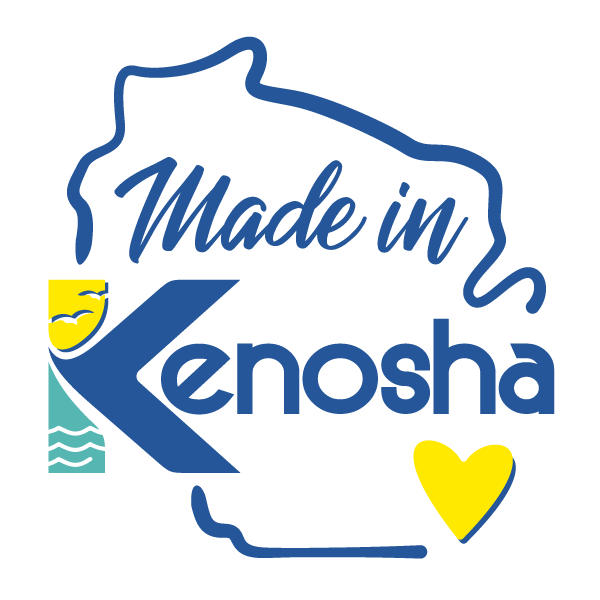 "It was incredible," McRoberts said of the experience. "Chris Meloni is a great guy."
McRoberts said audiences only see a fraction of the work that goes into creating a television episode.
"You don't realize how much time and effort and energy goes into every little shot," he said. "The amount of camera angles and lighting required, there's a hundred people doing stuff behind the scenes."
McRoberts said many notable actors have appeared on a "Law & Order" episode early in their career.
"The joke in New York City is can you really call yourself a New York actor if you haven't been on 'Law & Order?' We always joke about that," he laughed.
McRoberts, who lives in New York City, graduated from Bradford High School in 2004. He went on to graduate with honors from the University of Michigan's musical theater program, winning the distinguished Alan Eisenberg Award.
He's appeared on television programs "Lipstick Jungle" and "Compliance" and performed for numerous New York and regional theater companies.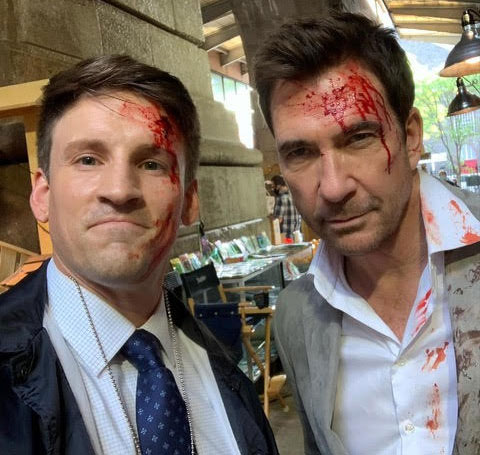 He credits local theater teacher Holly Stanfield for inspiring him to become an actor.
"The people that I met in college all performed as kids and did professional shows. I started kind of late. I started with Holly Stanfield, who's still over at Bradford. She was my mentor and thrust me into this whole journey," he said. "There's something about being on stage and opening up and having the ability to tell a story and be vulnerable. It's a pretty special thing to realize when you're 15 or 16 years old."
McRoberts said he loves acting, even though the entertainment industry is incredibly competitive and filled with rejection. The COVID-19 pandemic was especially hard on theater actors because it severely limited the amount of work they could get.
"Last year, with the pandemic everything shut down," he said. "New York City was completely shut down and Broadway is still shut down. The hope now is that everything opens back up."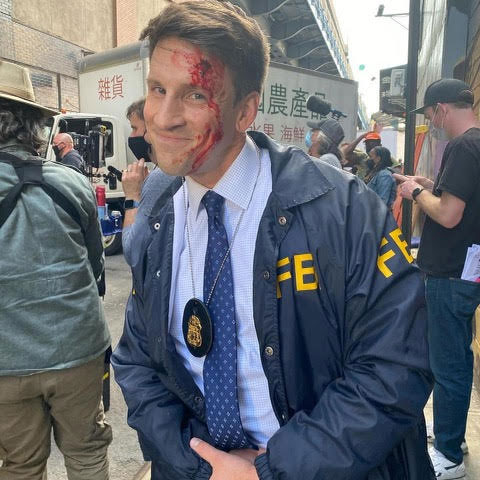 McRoberts said film and television opened faster because studios had the resources to film with safety precautions in place. He said he's also encouraged by the evolution of film and television. Streaming companies continue to invest in original content produced in New York.
"There's a lot of opportunities," he said. "That wasn't the case 10 years ago. … There's a lot of opportunity for theater actors now in New York to get work as a film actor."
When not acting or modeling, McRoberts serves as a personal trainer at a boutique fitness studio.
"I'm able to do both at the same time," he said. "I haven't been in a position where I've had to pick and choose. It's kind of worked out organically. The gigs that I'm cast in and want to do, I can do. Those that I maybe don't want to do, I can still work on my fitness career."