When it comes to kite flying venues, it doesn't get much better than Kennedy Park.
With the Kenosha lakefront serving as a spectacular backdrop, a collection of top kite professionals are set to perform at the 19th running of the Outta Sight Kite Flight on Saturday and Sunday (June 5-6).
The free event, scheduled from 11 a.m. to 4 p.m. each day, is presented by the City of Kenosha, Kite Society of Wisconsin & Illinois, Gift of Wings and several area media sponsors.
Kennedy Park offers over 24 acres of open, green space and powerful, whipping winds off Lake Michigan.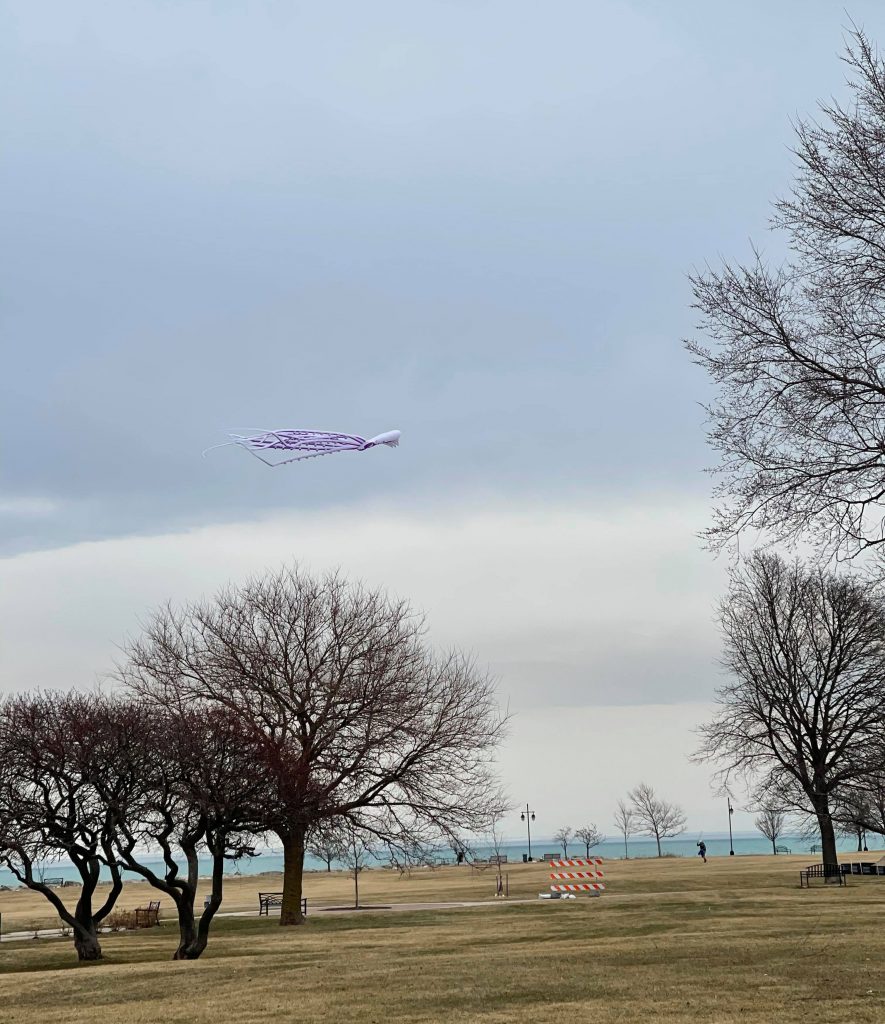 The event takes place rain or shine or even snow, according to Scott Fisher, president of Milwaukee's Gift of Wings kite and aviation store.
"The winds off of Lake Michigan is what makes Kennedy Park so unique," Fisher said. "One year it was 39 degrees with a really strong wind and it was freezing. And this was in June. We've had super thunderstorms, (weather) cells that have formed and blasted the lake with lightning, tornado warnings … we've seen it all."
High temperatures are expected in the mid- to upper-80s this weekend with south to southwest winds around 15 mph, according to Weather.com.
A grand launch is planned each day with a goal of over one hundred kites flying simultaneously to the classic Mary Poppins tune "Let's Go Fly a Kite."
The "Kids Mad Dash" will also take place each day where 100 kites are distributed to children participating in a contest, awarding the competitor who flies the highest in 60 seconds.
No Knots, a precision four-line kite flying team from Springfield, Ill., makes its first-ever appearance at the event. They are expected to perform three times each day.
Fire & Ice and O2 are also appearing.
The event also showcases one of the largest, longest running bubble machines in the country operated by Tom and Kathi Deck.
The Outta Sight Kite Flight returns following a one-year hiatus due to the pandemic.
"I've been telling everyone 'We're back!'," Fisher said. "I'm excited. I'm really excited about No Knots. They're going to fly a kite shaped like a bow tie with four lines instead of just one or two."
Fire & Ice is a dual team composed of Milwaukee's Paul Koepke and Kathy Brinnehl. They fly in unison to music similar to the U.S. Navy Blue Angels, according to Fisher.
Thanks to modern technology and NASA inspired Spectra Kite Line, kites can reach up to 13,000 feet and travel at speeds over 60 mph.
"The record is 13,000 feet, but imagine how much line that would take," Fisher said. "You're running into flight patterns that high. We'll see most of the kites around 1,000 feet. It's real easy to get a kite that high. It's not as easy to get it back down."
Kites and food will be available for purchase at the park.