Ingredients:
½ C unsalted butter, softened
1 tbsp olive oil
1 ⅛ C granulated sugar
2 eggs
2 tsp vanilla extract
½ C all-purpose flour
½ C unsweetened cocoa powder
¼ tsp salt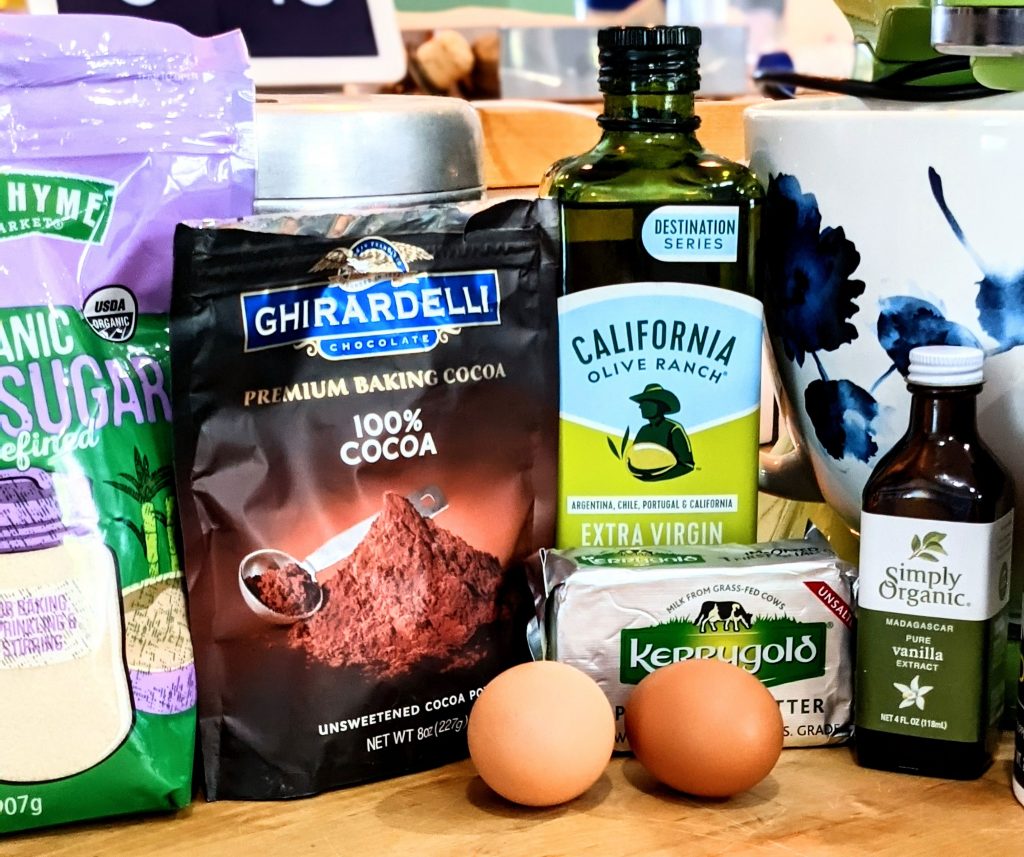 Instructions:
Preheat oven to 350 degrees. Lightly grease 8 x 8 pan. Combine butter, oil and sugar. Whisk for 1 minute. Add eggs and vanilla extract, best until light in color (about 1 minute). Pour in flour, cocoa powder and salt. Mix slowly until JUST combined (don't overbeat it). Pour into prepared pan. Bake for 22 minutes. Allow to cool. Enjoy!