Editor's note: "Made in Kenosha" is a periodic feature on Kenoshans who are making their mark away from the city where they grew up.
When you think of Kenosha, you don't often think of surfing, but that's exactly what former Kenoshan Mike Samer is focused on.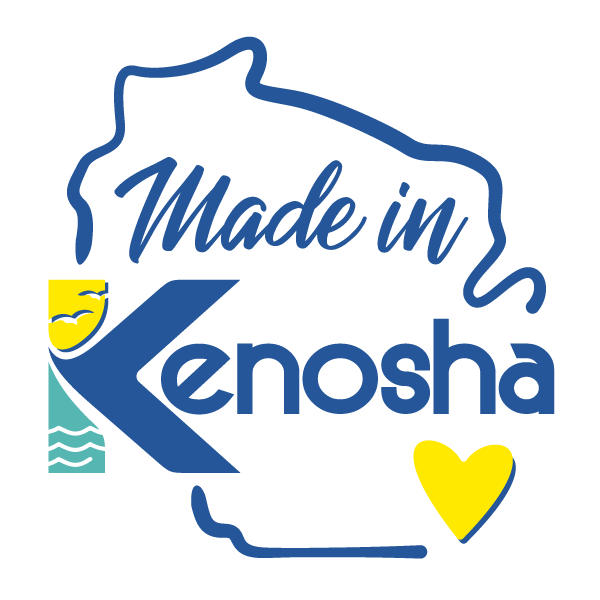 Now anchored to La Jolla, Calif., Samer is the co-owner and founder of Everyday California, a company born and bred near the sunny shores of San Diego. Along with fellow co-owner Chris Lynch, the mission is to create cool products, make fun happen, and use business to improve the environment.
What started as two guys, some kayaks, and a pickup truck — has now transformed into a thriving physical location. Their beachside shop houses both their tour and equipment rental business and their apparel line with the same name.
"We lost all hope of finding a career out of college and ended up on the beach, unemployed," said Samer, who graduated from Tremper High School. "With nothing to lose, we took a leap of faith and started a small ocean adventure company."
To say that the business has picked up since its early days is an understatement.
Samer estimates that last year's revenue hit close to $5 million. Not only is that good for Everyday California (EDCA), but it's good for the environment as well.
The company has pledged to be a part of the 1% For The Planet initiative, a charitable contribution program that is recognized and respected worldwide. The focus is on preserving the environment and ecologic sustainability, while providing a free, open-source program to incentivize the creation of 3D Ocean Farms through Greenwave, an aquatic non-profit organization.
With revenue near $5 million, 1% equates to about $50,000 in donations towards environmental protection and preservation, a cause EDCA is very passionate about.
Not only do they help with financial contributions, they help facilitate actual beachside cleanup efforts as well. Partnered with the widely known Surfrider Foundation, the EDCA shop serves as a hub to provide volunteers with equipment and supplies to beautify the beach all year long.
"Surfrider does a select number of dates each year for huge cleanup efforts, but not everyone is available at those specific times," Samer said. "For people wanting to contribute outside of those days, we provide them with everything they need to help out, any time they're ready."
As an incentive, the shop gives discounts on equipment rental for those that have contributed with their time and volunteering.
EDCA helps out not just on the beach, but in the community as well.
"We donate 15 percent of our surf camp enrollment spots to Urban Surfer Kids, an organization which helps foster kids use the transformative power of the ocean to heal," Samer said. "The effects have been unbelievable. The kids that have been a part of this program have gone on to do tremendously better than kids from other foster programs.
"It really builds relationships that lead to connections that would otherwise not happen. We're really excited about it."
Another exciting thing for EDCA is the launch of their new organic and reef-friendly sunscreen line.
"You have so many people going into the oceans with sunscreen on, and the chemicals from it are destroying our reefs," Samer said. "There have been bans in Hawaii and Florida, and I feel that California will be next. We're trying to get ahead of that by offering a clean environmentally-responsible product that is safe for the water."
The sunscreen, like the equipment rental, tours, and apparel, is also linked to the 1% program. According to Samer, any company committed to the program is legally bound to give back, which EDCA happily does. Going forward, the company wants to do even more.
"There's all different companies in the 1% community that are going to help us figure out how to reduce our carbon footprint," Samer said. "We want to get to net zero by 2030 or 2035, you know, carbon neutral. That's the main goal on the environmental side for us."
Anyone who wants a part of the California beach adventure lifestyle, but can't make the journey to the west coast can check out the apparel and accessories on the EDCA website. The variety includes T-shirts, hoodies, blankets, beach towels, water bottles, stickers, and even kids clothes.
All of it has a very laid-back style with an emphasis on water, nature, and good vibes. It's an easy way to support a Kenosha native while at the same time giving back to the environment — and looking good in the process.
"My mom, who still lives in Kenosha, was out walking around Lake Andrea the other day and came across someone wearing one of our EDCA hats. She thought that was pretty cool," Samer said with a laugh.
Out west, it's the flip side.
"There's people from Kenosha that I meet all the time at our shop," Samer said.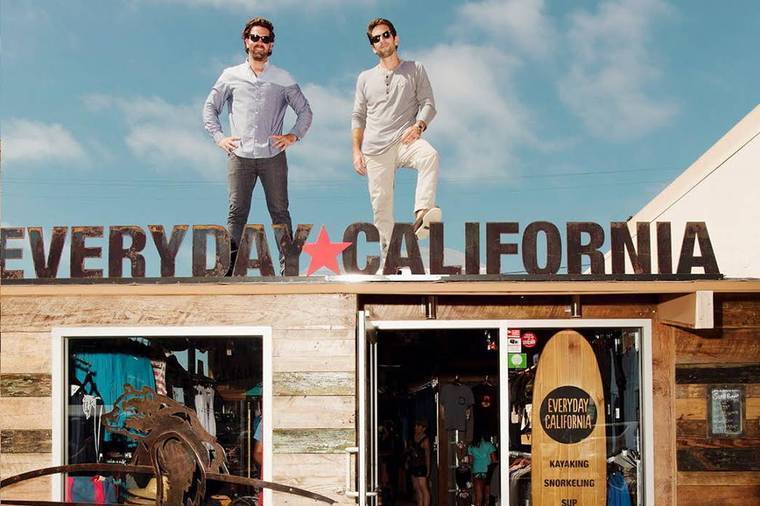 The feeling of seeing people from back home keeps that connection to Wisconsin strong.
"I love talking to them about the Packers — that's pretty fun for me," he joked.
For anyone who comes to visit his shop from Kenosha, he offers a 20 percent hometown discount, just because. To take advantage of the offer, visitors are encouraged to go to the website to book their adventure while using the code KENOSHA20.
For information about tours, equipment rental, apparel, and how they're giving back, head to EverdayCalifronia.com or on Instagram at @EverydayCalifornia.