40,172.
That's how many king salmon fingerlings were recently released into Lake Michigan via the Pike River, according to Lynn Davis, president of Kenosha Sportfishing and Conservation Association.
"I'm not sure who counted all of them," Davis said. "But it's a good number."
The tiny fish are delivered each spring by the Wisconsin Department of Natural Resources to the rearing pond, located at Seventh Avenue and Sheridan Road. The KSCA feeds them multiple times a day for about two weeks or until they are mature enough to swim in the Pike River and Lake Michigan.
The goal is to create an "imprint" as a breeding ground for the fingerlings to return in four years as 30-pound kings.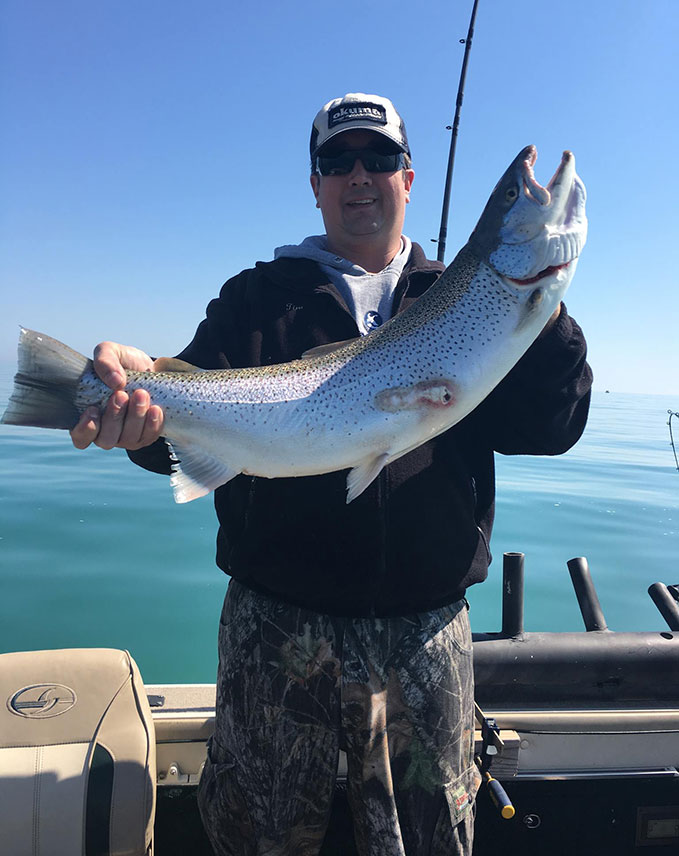 The volunteer effort has paid huge dividends. The Kenosha area holds bragging rights for having the highest catch-rate on Lake Michigan, according to the Wisconsin DNR.
"Everyone is going to make the claim that they're the best fishing for this and that," said Kenosha's Jerry Costabile, captain of Resolute Sportfishing Charters. "Our fishing is better than it has been in a long time and getting stronger every year."
Kenosha benefits not only from its location but also its variety of species including king salmon, coho salmon, steelhead, brown trout and lake trout.
The fish have thrived with the return of alewives, the primary bait food in Lake Michigan.
"We definitely have some of the best fishing in the area, especially considering the diversity of the catch," said Tim Skalitzky, a Kenosha resident and KSCA member.
"So far, this year, the coho fishing has been amazing. The number of kings caught has been lower than some of the previous years. However, the size of them has increased. So it's kind of been a tradeoff."
Despite a challenging 2020 with the pandemic and social unrest, the local charter business remains as strong as ever. Costabile said the momentum from last year carried over into this season with some charter companies starting as early as April.
Local charters attract fishermen from all over the country, even worldwide visitors, according to Costabile.
"This has been a phenomenal booking year," Costabile said. "My May is very busy. My June is almost completely booked up. July is starting to fill up now. We're looking forward to a really good year of fishing, a good year of business."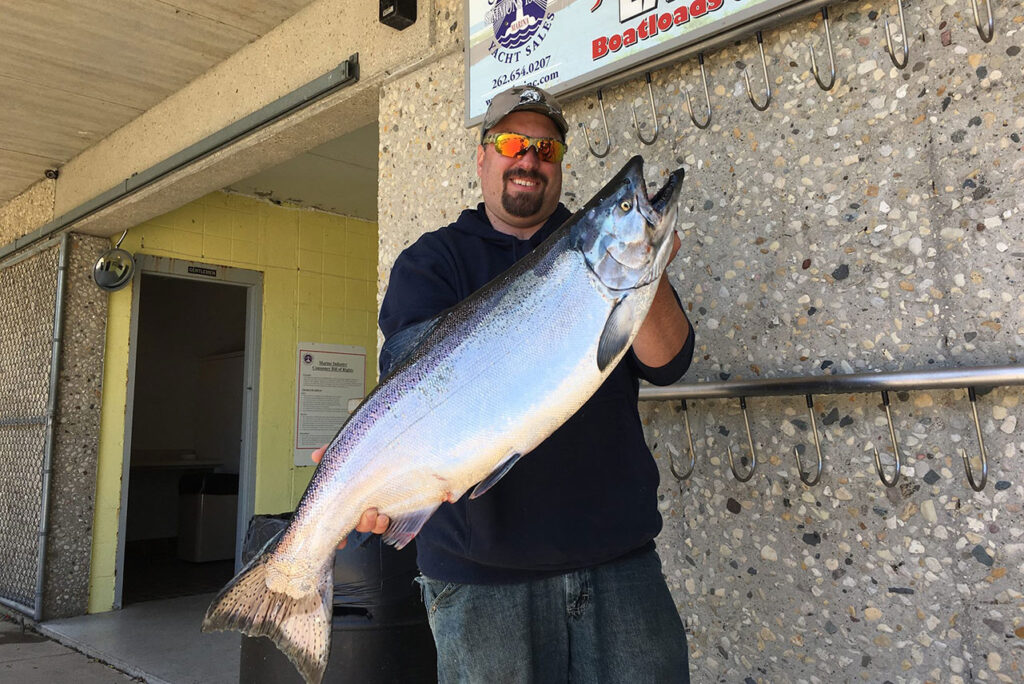 Tours are typically six hours and run twice daily. Fishing gear, bait and fish cleaning are typically included in the cost of the trip.
"By the time we reach the dock, all of the fish will be bagged up in a cooler and ready to take home," Costabile said. "All you need is a license and a Great Lakes stamp."
A fishing license ($20 residents, $50 non-residents) and Great Lakes Trout/Salmon Stamp ($10) is required for anyone 16 and older. Both can be purchased here.
Daily licenses are also available ($8 residents, $10 non-residents).