Whether you're buying or selling your home, finding a real estate agent that you connect to is essential. Not only do you want them to get you the best deal but you want them to understand what you're looking for in your future abode. As a homeowner, you need a professional agent that looks at your partnership as a relationship you're building, not simply a business transaction.
If you're looking for a real estate agent in Kenosha, there are many for you to choose from. How do you know what qualities to look for when selecting the best one for your goals and needs?
In this guide, we'll go over the top characteristics to look for in a realtor and why Laura Stoner is the best choice for those in Kenosha.
Start With an Interview
It may seem odd to interview a prospective real estate for a home sale or purchase, but you are hiring them to do a job for you. You want them to find you your dream home and/or sell your current one for the best possible price. They need to show you that they're qualified in accomplishing that task.
You should interview at least three real estate agents before selecting the final one. Ask your friends and family for recommendations. During the interview process, you can ask them various questions like:
How long have you been a real estate agent?
What certifications or qualifications do you have?
What's the number of homes you close on every year?
What's your communication preference?
These types of questions will help lay the foundation for determining if the real estate agent has the expertise to help you buy or sell your home. While you want to connect with their personality, if they don't have the qualifications, you won't have success.
Professional Real Estate Traits and Qualities
An agent will wear a lot of different hats during the process of buying or selling your home. This can include:
Advocate
Salesperson
Business manager
Analyst
Negotiator
Marketer
Consultant
If they're successful, they'll be able to multi-task and manage all those various jobs. There are certain traits they need to possess to make that process as seamless for them as it is for you.
Understanding the Housing Market
A real estate agent will be well-versed in the housing market of the areas they specialize in. They need to be constantly monitoring housing prices and what's available in certain neighborhoods. If they're focused on specific cities or neighborhoods, they'll have more insight into what's going on as opposed to a realtor that covers a large area.
Connections, Connections, Connections
Your realtor should have a network of people at their disposal. You'll likely need a contractor, plumber, lawyer, or electrician at some point. Your realtor should know people in each industry and be ready to connect you to someone as soon as you need them.
Integrity and Honesty
A real estate's reputation is crucial to them being successful long term. You don't want an agent who is looking to close on a high-priced house to secure a high commission. They are supposed to be your advocate and have your best interests in mind.
If your realtor is pushing you to purchase a home that's outside your budget or accept a low-ball offer, look at their reasoning behind making that decision. You want their advice to be driven by the desire to help you make a well-informed choice, not just close a deal. If you feel like your realtor is acting that way, it may be time to find a new one.
Knowledge of Social Media 
Social media platforms like Facebook and Instagram are vital in your home buying and selling journey. Your realtor needs to know how to use each platform to their advantage.
If you're selling your home, your realtor should have a marketing plan laid out that includes social media platforms. They can make posts on Instagram and Facebook about your house, including high-quality images of your home. If they're an established realtor, they'll have built up a network for other realtors to see and share their posts.
Ask your realtor how they engage with interested buyers on their posts. Make sure they're following up with everyone who expresses interest.
A lot of people begin their home buying search online. They often won't visit a home if they don't like how it looks in images.
Your realtor can use social media to find new home listing leads before they hit MLS listing sites. It will give you a competitive edge to potentially see home listings before other people do.
Your real estate agent should know how to use social media effectively as a seller and buyer. If they don't have a strong social media presence, they might not have a strong network.
Why Should You Choose Laura Stoner?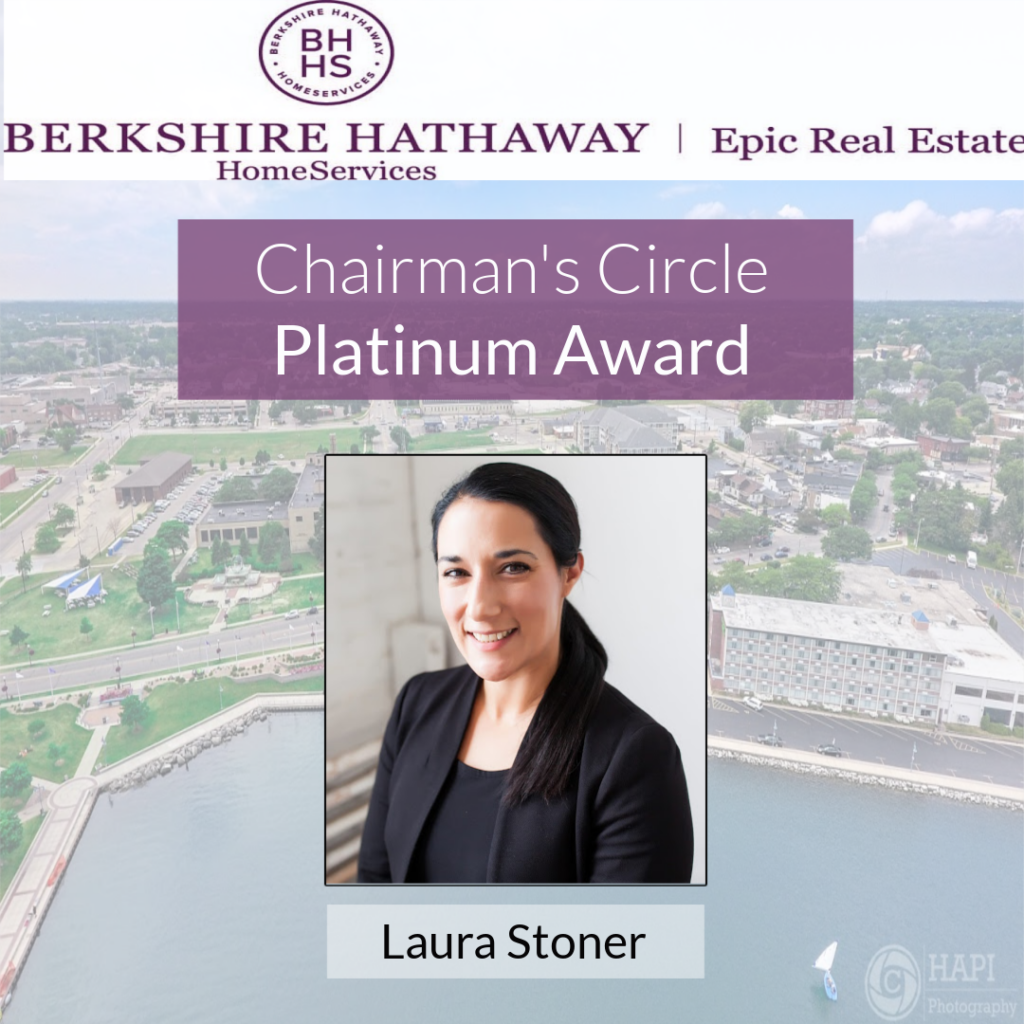 Laura Stoner is a highly experienced realtor in Kenosha, with countless awards and years of experience under her belt. She understands the local market, making her approach to real estate different than other realtors in the area. She is well versed in the latest technologies and uses them to your advantage to help you find the home of your dreams.
Laura has received the following awards:
President's Platinum Award
Chairman's Circle Award
Chairman's Circle Award – Gold
Chairman's Circle Award – Top 1% of Berkshire agents worldwide in 2020
She is active in the local community and participates with organizations such as the Boys & Girls Club of Kenosha, Miss Kenosha Scholarship Pageant Inc., St. Joseph Catholic Academy, Y-Link (Young Leaders in Kenosha), and Women and Children's Horizons.
Make Your Next Move as a Homeowner
Being a homeowner is an exciting and eventful time. If you're new to homeownership or simply moving onto your next abode, working with a real estate agent that is trustworthy and experienced is essential to ensuring you have a memorable experience. 
If you're looking for a Kenosha realtor, contact Laura Stoner today.