If there was a contest to find the most interesting person in Kenosha, Jake Hoey would be a contender.
Hoey is the customer service coordinator for the Kenosha Area Convention and Visitors Bureau and enjoys sharing his love and knowledge of his hometown.
After graduating from Tremper High School, Hoey received a degree in meteorology from the University of Oklahoma – one of the best meteorology programs in the country. About seven years ago, he created Jake's Kenosha Area Weather Page on Facebook as his way to stay involved with meteorology as he "focuses more on general trends, longer term outlooks, past weather, records, severe and unusual weather."
Updated "irregularly and as I see fit," the popular page has 4,600 followers.
Recently, Hoey was able to check something off his bucket list when he traveled to Hawaii. Upon stepping foot on the Aloha State, he was able to meet his goal of visiting all 50 states.
An impressive feat for a 30-year-old.
Traveling with his girlfriend, Megan Weaver, the two stayed on both sides of The Big Island.
"I guess you could say I'm an adventurous traveler," he said. "I don't like to just sit by the pool. We were going all over the place. We went to all the sites that we could in the limited time that we had. We went to one of only four green sand beaches in the world (Papakolea/Mahana Beach). We saw the valleys, the mountains, waterfalls – the whole kit and kaboodle."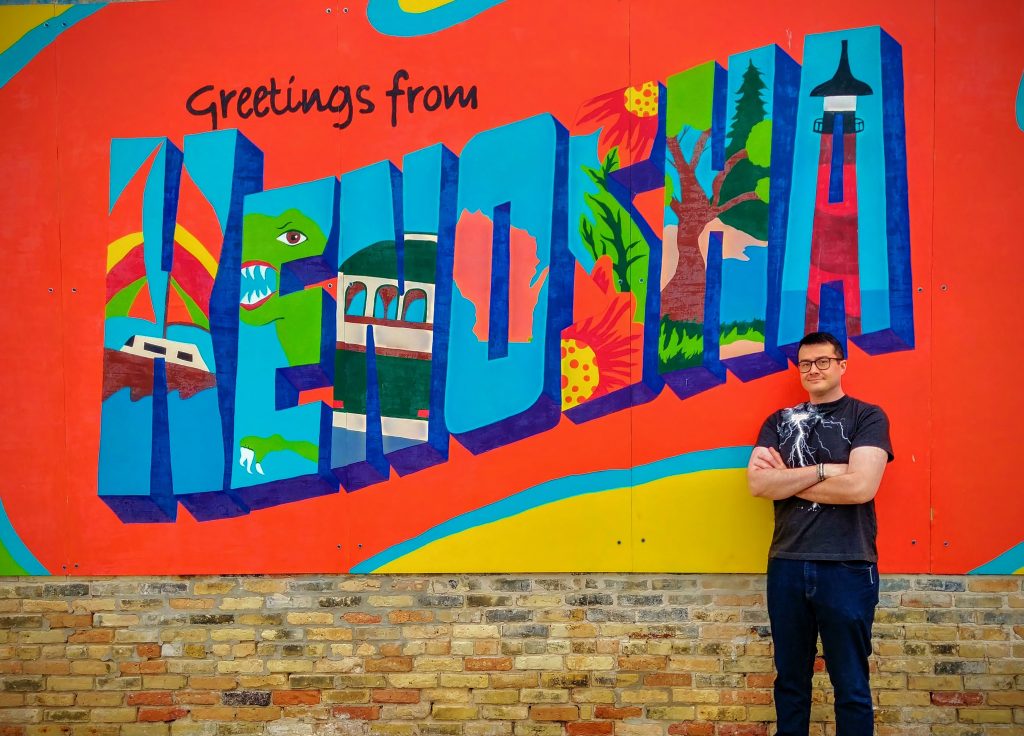 Selected as the Kenosha.com Kenoshan of the Week, Hoey laughed when asked if he let out a yell and pumped his fist once his plane landed in Hawaii.
"A co-worker of mine, Meredith (Jumisko), got me a shirt that says "I Did It" and it has all 50 states on it, basically implying that I went to every state," he said. "I wore that on the plane and got a few weird looks. The other thing I do is take a selfie in every state. When I took my selfie in Hawaii, I was wearing that shirt. That was sort of my version of the fist pump."
And, just for the record, Hoey's travels to all 50 states do not include layovers.
"I'm a big fan of the road trip," he said. "There are a few states that I spent very little time in, but I don't count it if it was just in the airport. I had to fly to get to some of them, like Hawaii, obviously. Every state but Hawaii and Alaska I drove to."
Hoey, who dabbles in photography and likes to share photos of his adventures, did some traveling while growing up.
"We did take at least two or three vacations every year," he said. "We would visit my grandma in Florida during spring break. In the summer, we would go up north once or twice. We traveled a lot, but we always went to the same places. Once I finally had a say in where I wanted to go … I guess you could call me a completionist."
Being the "Kenosha Weather Guy," Hoey has made sure to seek out something weather-related on his road trips. In New Hampshire, Mount Washington, which is notorious for having the "worst weather in the world," was a must-stop.
"That's how they choose to advertise themselves, but it got me there," he said with a laugh. "It's the site of the highest wind gust ever recorded that wasn't a tornado. Boy, was it windy the day I was there.
"It was early-October. The colors were in full peak. It was a beautiful day. It was 70 and sunny at the base of the mountain. At the top it was pea soup fog, howling winds. One of the most treacherous drives I ever had. I did my research, though. I knew it was going to be like that. Boy, was it worth it."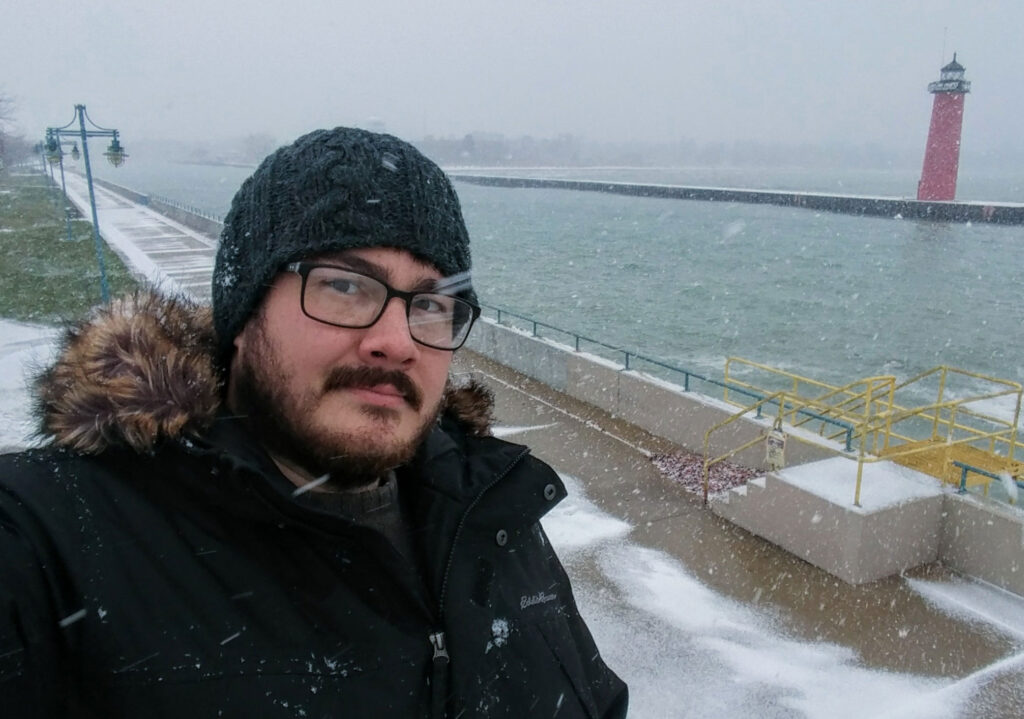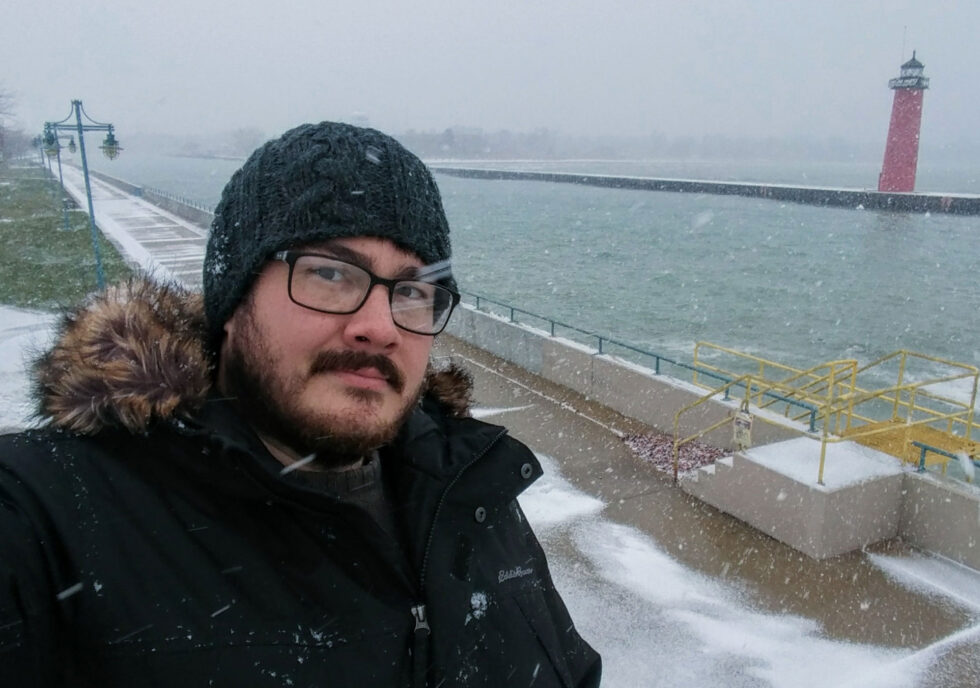 While visiting California, a must-stop was Death Valley, which is the home of the highest temperature ever recorded (134 degrees).
Aside from Wisconsin ("which I love") and Oklahoma ("where I lived for five years"), Hoey put California on the top of his list simply for its natural beauty.
"It has everything – the mountains, the beaches, the deserts, the canyons, giant trees," he said. "I love it."
And, for a bit of Jake Hoey trivia, the 49th state that he visited is not one that you would expect.
"The trip before this most recent one, I went through the northeast and I drove around Lake Michigan, through the state of Michigan and into Ontario, Canada, across Canada, into Niagara Falls, back into the U.S. and New York," he said. "I did all of New England and I came back through Ohio to hit my 49th state."
As for what's next, Hoey has expanded his scope.
"I certainly haven't ruled out going on another road trip just to enjoy it," he said. "I do kind of want to start on the other countries. There are 195 countries out there and I've been to two of them, so I need to beef up those numbers."
NOTE: To nominate a Kenoshan of the Week click here or email Andrew@Kenosha.com.