While making your spring cleaning list, you need to remember that your air conditioner needs an annual maintenance check. This is something many people overlook, but it will extend the longevity of your unit and save you money in the long run.
Like every other system with moving parts, air conditioners need to be lubricated, cleaned and maintained to operate efficiently. Oftentimes people believe once the unit is installed, they can forget about it until it's time to be replaced.
Your home's AC, similar to a car's AC, labors day in and day out in the warmer weather after sitting dormant during long winters and, without upkeep and care, it will lose its effectiveness from wear and tear.
Preventative maintenance on your unit can:
Save You Money. A well-running AC is more efficient, uses less energy, and thus draws less electricity and reduces your energy bills. 
Improve Your Comfort. An air conditioner that is not well-maintained will not keep a consistent level of cool air flowing, and thus struggle to keep your home at your preferred temperature.
Extend the Life of Your AC. Regular maintenance can extend the life of your unit by catching potential issues early and keeping the system running smoothly.
Breathe Easier. Having your home's air ducts reviewed annually can eliminate the chances of potential airborne particles. According to the EPA, indoor airborne pollutants may be 2-5 hours higher than outdoors. This makes the importance of clean and well-filtered air more critical.
The service and maintenance technicians at Lee Home Service will find issues before they become significant problems and are offering 10% off AC inspections through June 11, 2021. Their annual maintenance checks will save you from having to replace the entire unit. The members of the Lee team are expertly trained to find ways to extend the life of your air conditioner by performing all of the annual tasks required to keep your home cool and comfortable.Here's a checklist from Energy.gov of what experienced electrical technicians, such as Lee's talented team members, will do to review your AC:
Check for the correct amount of refrigerant
Test for refrigerant leaks using a leak detector
Capture any refrigerant that must be evacuated from the system instead of illegally releasing it into the atmosphere
Check for and seal duct leakage in central systems
Measure airflow through the evaporator coil
Verify the correct electric control sequence and make sure that the heating system and cooling system cannot operate simultaneously
Check and clean the coils,
Check and adjust the blowers for proper airflow
Review the unit's cover for any potential damage or defects
Inspect electric terminals, clean and tighten connections, and apply a non-conductive coating if necessary
Oil motors and check belts for tightness and wear
Check the accuracy of the thermostat.
While at your home, Lee's technicians will advise you on the status of maintenance and service that might be necessary to keep your warranty active. If your technician discovers something significant, it might require you to consider getting a new unit. This is a perfect opportunity to take advantage of Lee's partnership with Lennox and our $1,800 rebate offer!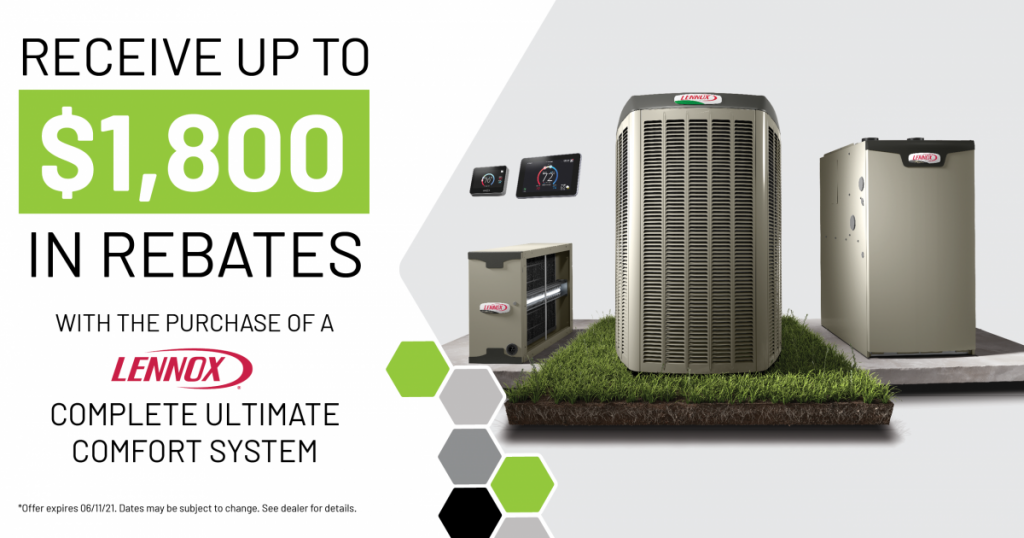 Contact Lee today at 262-657-9490 to schedule your maintenance check and Select Lee for all of your plumbing, heating, cooling and electrical needs.