The Restaurant:
Mars Cheese Castle, 2800 West Frontage Road, is the definition of a Kenosha cultural icon. Known for its cheese and souvenir shop, the landmark location also sports a full kitchen serving Wisconsin specialties.
The Featured Dish:
The King's Ransom – Pepperoni, capicola, peppered ham, melted white cheddar cheese, tomato, red onion, lettuce and mayo on a toasted baguette.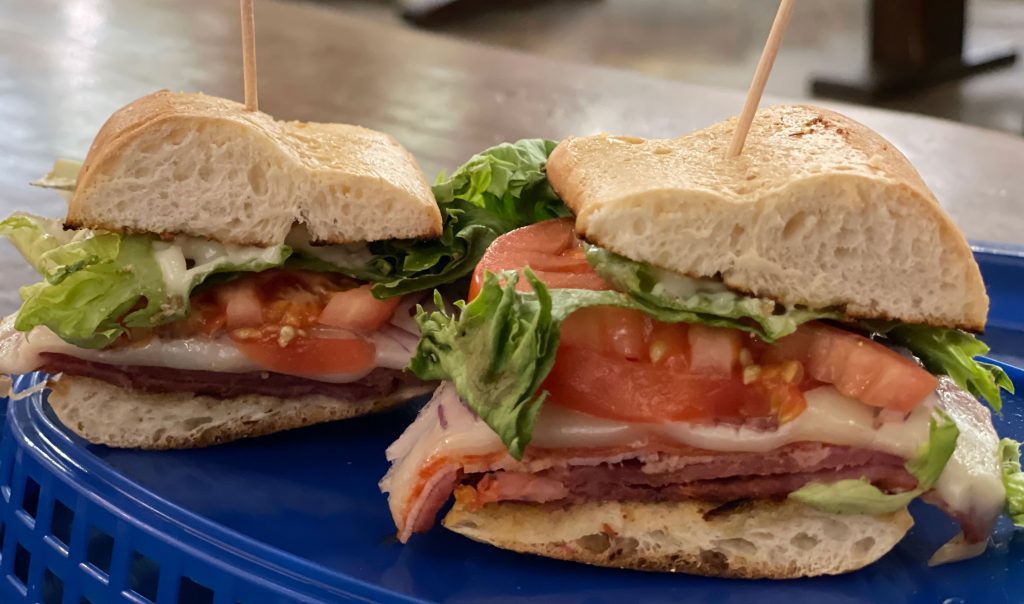 The Flavor and The Story:
Mars Cheese Castle is undeniably our city's most recognizable landmark. The towering sign visible from I-94 not only advertises the best of our state's exports, it also serves as a beacon to Kenoshans. Seeing the words "cheese castle" immediately lets anyone know that no matter how far or near you've traveled, you're officially home.
Since 1947, the Ventura family has been building an empire on a foundation of curds and Spotted Cow. They seem to have always known that the world wants what we have here in Wisconsin and have been slinging it in style to visitors from around the world for 74 years.
In 2011 a highway expansion project forced the building to be moved and the Ventura family took the opportunity to build bigger, better and more full of novelty than ever before.
The current building is truly a castle, complete with a drawbridge entrance.
Along with physical improvements, the castle now sports a full cafeteria-style restaurant and dining area serving up simple, classic Wisconsin fare.
My choice had to be the Kings's Ransom, a nod to the Ventura family's Italian heritage, built with Wisconsin style.

The sandwich is made with a trio of full-flavored and fresh-sliced deli meats including pepperoni, capicola and peppered ham then loaded with melted Wisconsin white cheddar cheese.

The standard order also includes thick cut, juicy tomato, just the right amount of thin-sliced red onion, crisp lettuce and mayonnaise.
While simple, this no-frills sandwich shines with fresh, local flavors that complement not only our incredible locally produced meats and cheeses, but also Kenosha's and the Ventura's Italian influence.
The sandwich comes with your choice of fries, chips, German potato salad, or an apple, but you'd have to be the court jester not to add a side of the "world's best" cheese curds. I'm not sure I'm qualified to verify that assessment, but the crispy batter, fresh cheese and buttermilk ranch make them some of the best this lifelong Wisconsinite has ever tasted.
The Kings's Ransom is available every day for $8.99 including a choice of side.
Mars Cheese Castle is currently open for dine-in, and also accepts carryout/curbside. View this dish and their entire menu at MarsCheese.com.