I live with three boys, and two of them think of themselves as chocolate chip cookie connoisseurs.
For the last couple years, I've been trying different recipes to see which ones they both loved. Some were too soft, some didn't have enough chocolate chips, etc. This was the first recipe that they both loved, and the cookies lasted maybe two days.
Ingredients:
2 ½ C Flour
1 Tsp baking soda
½ Tsp salt
10 Tbsp of butter, softened
1 C packed brown sugar
¾ C powdered sugar
2 eggs
2 Tsp vanilla extract
12 oz bag semi-sweet chocolate chips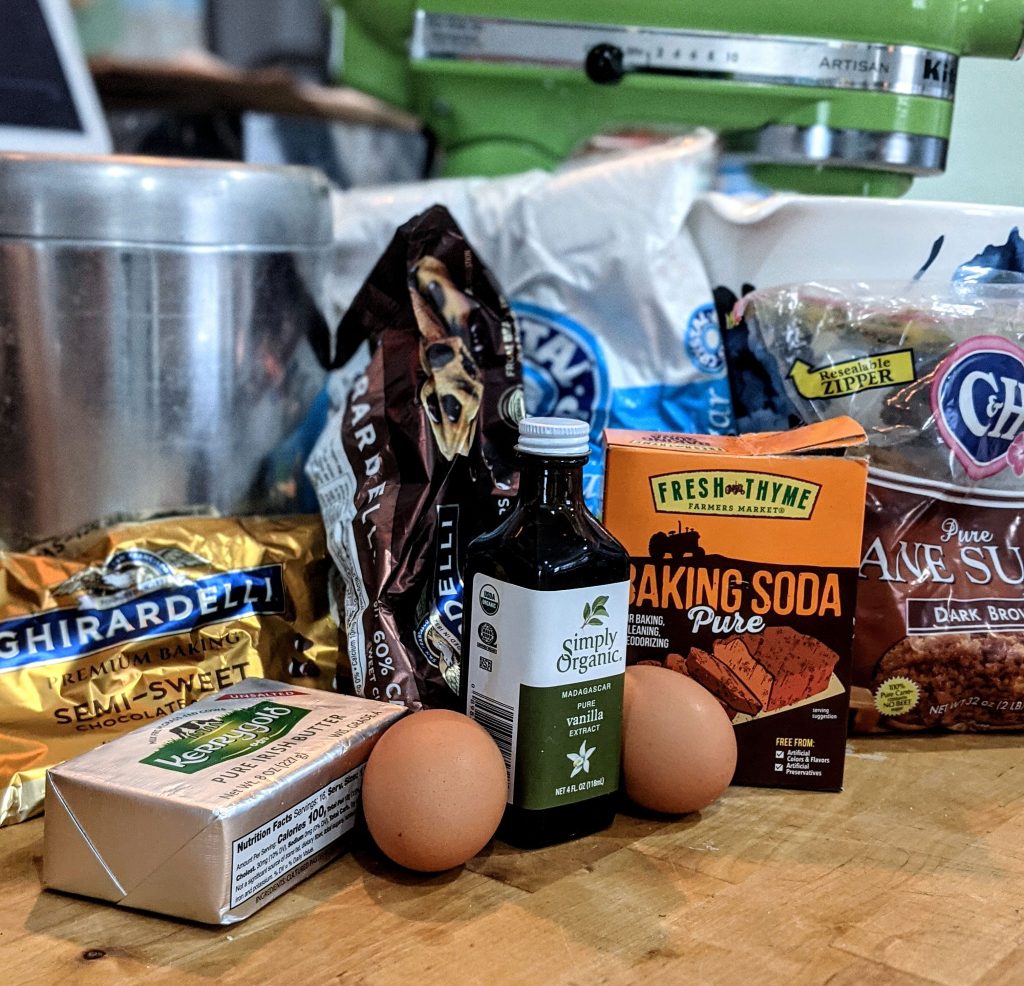 Instructions:
Preheat oven to 330 degrees. Sift flour, baking soda and salt into a large bowl and set aside. Combine butter, brown sugar and powdered sugar in a separate bowl. Cream with mixer until fluffy. Add eggs, one at a time, then add vanilla. Mix until combined, scraping the sides of the bowl. Slowly add flour mixture and mix well. Fold in chocolate chips. Scoop one tablespoon of dough onto baking sheet. Bake until light, golden brown, 10-12 minutes. Enjoy!