I have a love/hate relationship with the Oscars.
Every year it is a three-hour plus feast of self-promotion and self-congratulation, but I love movies, and the Oscar is obviously the most important award in filmdom. You could make the argument that the motion picture academy's award is tainted by politics and cronyism, but that doesn't change the fact that movies are ultimately judged by what won the Oscar.
I know that many people think that the various critics awards are a better determiner of greatness (or at least the critics do), but the everyday movie fan is most aware of Oscar.
I thought it might be fun to look at the last 20 years of Oscar winners for Best Picture, and come up with an alternative list of winners. (Note: this reflects the year of the Oscar broadcast, not the year of release, which would have been the previous year).
2020
Winner – Parasite
Also nominated – Ford v Ferrari; The Irishman; Jojo Rabbit; The Joker; Little Women; Marriage Story; 1917; Once Upon a Time … in Hollywood
Not nominated – Knives Out; Avengers: End Game (box office champ); The Two Popes; Rocketman; Bombshell; Motherless Brooklyn; The Best of Enemies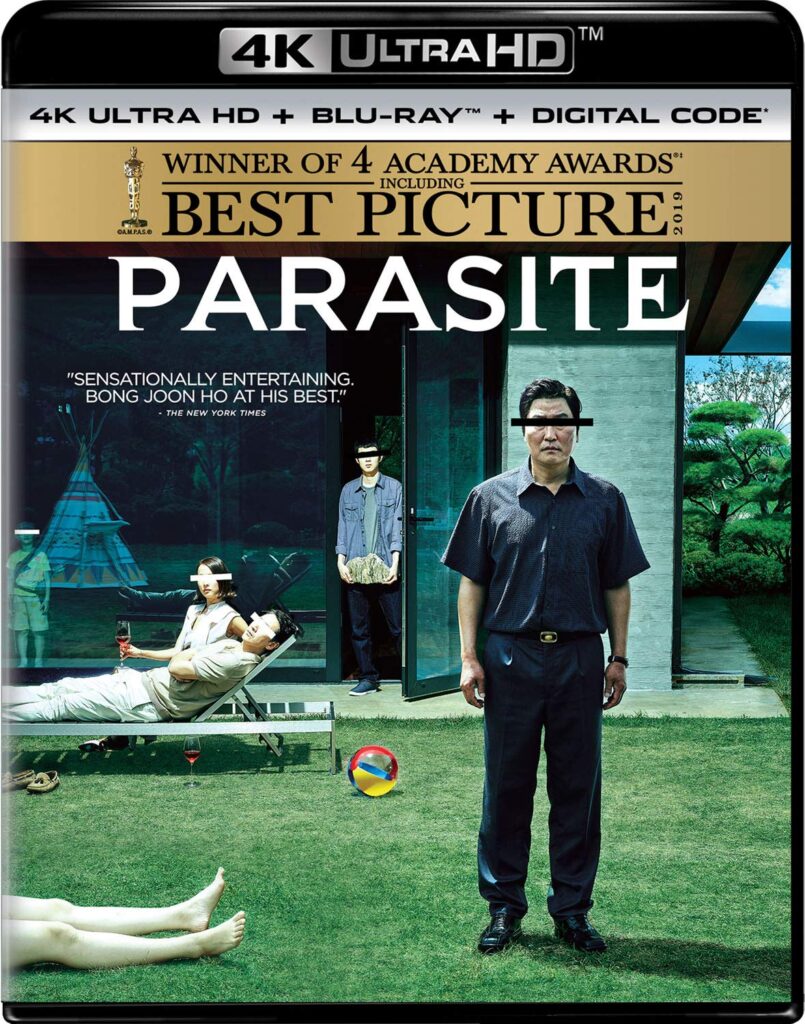 There were four films that for me stood out from the rest in 2020. Two were nominated for Best Picture, and two were not. I actually have no argument with the Academy's choice. "Parasite" is an excellent film, and the first non-English language film to win the top Oscar. It starts out as a comic caper type film, and then takes a decidedly Hitchcockian turn about halfway through, as it explores classism in South Korea (or substitute any Western-style capitalist democracy). Don't let the subtitles scare you; a richly rewarding movie experience. I also would have had no problem with "1917," "The Best of Enemies" or "Knives Out."
Why was this nominated?! – Ford v Ferrari
2019
Winner – Green Book
Also nominated – Black Panther (box office champ); BlacKKKLansman; Bohemian Rhapsody; The Favourite; Roma; A Star is Born; Vice
Not nominated – If Beale Street Could Talk; First Man; A Quiet Place; Mission: Impossible – Fallout; Mary Poppins Returns; Crazy Rich Asians; 22 July; On the Basis of Sex
There was a lot of hand-wringing when the envelope was opened, and "Green Book" was announced as Best Picture. Frankly, the pickings were rather meager. Of the nominated films, I probably would have gone with "A Star is Born" but I don't think any of these movies will be remembered 50 years from now as classics.
Why was this nominated?! – The Favourite; Roma; Vice
2018
Winner – The Shape of Water
Also nominated – Call Me By Your Name; Darkest Hour; Dunkirk; Get Out; Lady Bird; Phantom Thread; The Post; Three Billboards Outside Ebbing, Missouri
Not nominated – I, Tonya; Baby Driver; Logan; Wonder Woman; Molly's Game; The Wife; Detroit; The Greatest Showman; Thor: Ragnarok; It; Star Wars Episode VIII – The Last Jedi (box office champ)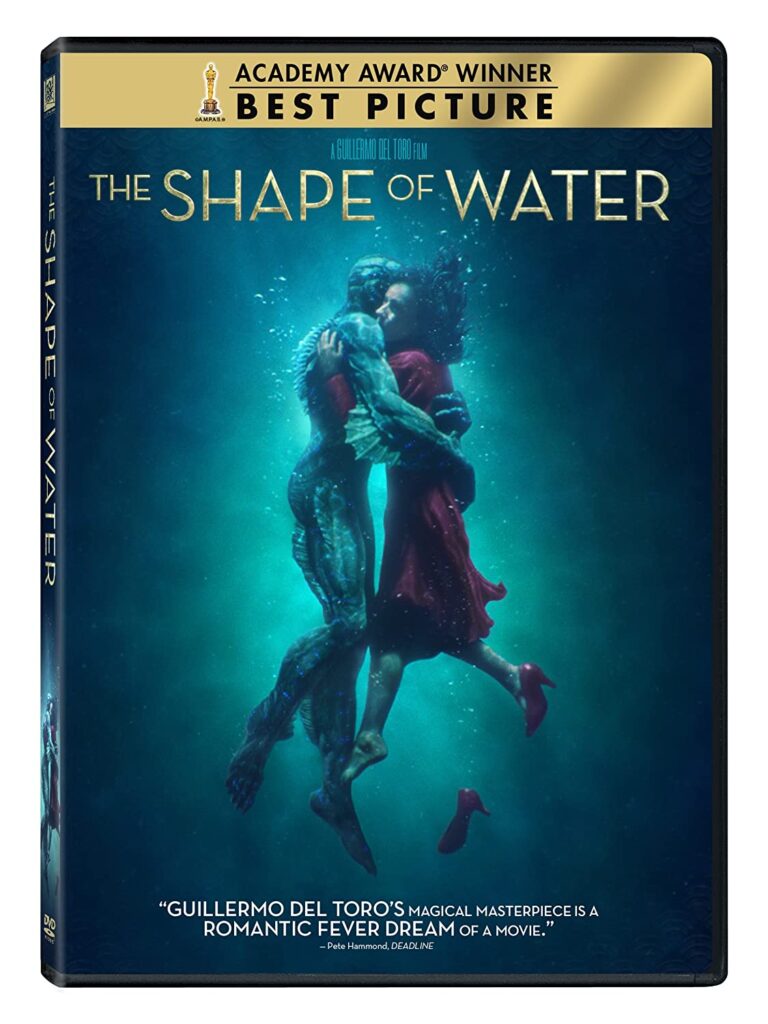 Ugh. Unquestionably, the worst Best Picture winner ever. Let me see, we have a secret government torture lab holding The Creature From the Black Lagoon, and a mute cleaning woman falls in love with the creature (including hard R-rated sex scenes) and conspires to free the creature from the grasp of the scenery-chewing Michael Shannon. Oh please. If it had been done as camp, okay maybe, but this was clearly going for more. Only in Hollywood is this drivel considered greatness. ANY ONE of the other nominees (actually, any one of the other films released that year) would have been a better choice. Should have selected "Dunkirk," "Get Out" or "The Post."
Why was this nominated?! – The Shape of Water; Call Me By Your Name
2017
Winner – Moonlight
Also nominated – Arrival; Fences; Hacksaw Ridge; Hell or High Water; Hidden Figures; La La Land; Lion; Manchester by the Sea
Not nominated – The Birth of a Nation; Patriots Day; Finding Dory (box office champ); Hail, Caesar!; The Lost City of Z
And the winner is … not "La La Land!" Certainly one of the most memorable Oscars telecasts of all time as Warren Beatty, Faye Dunaway and an incompetent auditor combined to announce the wrong Best Picture winner. "Moonlight" is a worthy Best Picture winner and a movie that completely upended my expectations. Intimate, soulful, elegiac and ultimately very touching. However, I can't pick it as my favorite of the year; of the nominated films, I would have selected "Hell or High Water," a great crime film with Jeff Bridges at the top of his game. But there was no movie released in 2016 that I enjoyed more than "Hail, Caesar!", the Coen brothers hilariously loving ode to and lampoon of the Hollywood studio system. Favorite scene – a great Alden Ehrenreich as a Gene Autry-type singing cowboy badly miscast in a drawing room drama, and Ralph Fiennes as the director trying desperately to give him line delivery advice to no avail. I was still laughing five minutes after it was over.
2016
Winner – Spotlight
Also nominated – The Big Short; Bridge of Spies; Brooklyn; Mad Max: Fury Road; The Martian; The Revenant; Room
Not nominated – Star Wars Episode VII – The Force Awakens; Creed; The Hateful Eight; Black Mass; The Witch; The Gift; Jurassic World (box office champ)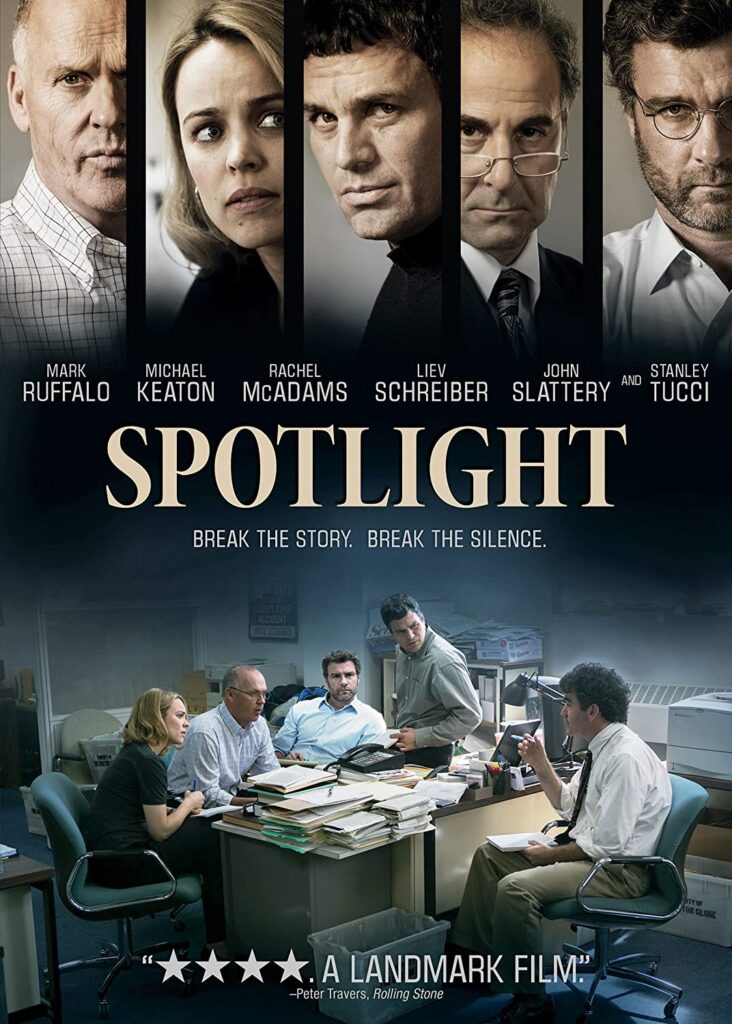 I totally agree with this choice. "Spotlight" is an outstanding investigative reporting drama, with a stellar cast including Michael Keaton, Kenosha native Mark Ruffalo, Liev Schreiber, Rachel McAdams, John Slattery and Stanley Tucci. The story of the Boston Globe's investigation into the Roman Catholic Church pedophile scandal, it is a smart, compelling film that delves into the investigatory process of these reporters, as they painstakingly reveal the church hierarchy's involvement in covering up the scandal, through witness interviews and detailed research, as well as the personal implications for them, many of whom had a Catholic background themselves.
2015
Winner – Birdman
Also nominated – American Sniper; Boyhood; The Grand Budapest Hotel; The Imitation Game; Selma; The Theory of Everything; Whiplash
Not nominated – Gone Girl; A Most Violent Year; Interstellar; Foxcatcher; The Babadook; St. Vincent; Guardians of the Galaxy (box office champ); Into the Woods; Captain America: The Winter Soldier; Fury; Jersey Boys
Actually, a pretty strong year of nominees, except the two favorites – "Boyhood" and eventual winner "Birdman" were the weakest of the bunch. There is one clear winner, one film that stands above the rest and I think will achieve classis status in years to come – "Whiplash." An exhilarating film about the nature of genius, it is about a young man who has been accepted to an elite music school and catches the ear of a leading instructor on campus, played by J.K. Simmons in a deservedly Oscar-winning performance. I was mesmerized as the young man, played by Miles Teller in a criminally overlooked performance, is pushed, bullied and persecuted into reaching the very limits of his talent and ability. What distinguishes genius from mediocrity, and is it necessary to sacrifice every other aspect of your life to achieve mastery in one field? Most memorable line is Simmons telling Teller that the two most dangerous words in the English language are "good job." The climactic jazz festival concert, which becomes a confrontation between teacher and student, is one of most electrifying sequences ever put on screen.
Why was this nominated?! – Boyhood
2014
Winner – 12 Years A Slave
Also nominated – American Hustle; Captain Phillips; Dallas Buyers Club; Gravity; Her; Nebraska; Philomena; The Wolf of Wall Street
Not nominated – Blue Jasmine; Saving Mr. Banks; Prisoners; Snowpiercer; World War Z; The Conjuring; The Great Gatsby; Iron Man 3 (box office champ)
I usually try and see every film nominated for Best Picture, and most years I am pretty successful. Sometimes I might miss a film if it is not released in or near Kenosha, or it is only shown for a short time and I am not able to get to the theater to see it. I'll even try and catch it on pay per view if it's released before the Oscar ceremony. I will even force myself to go see movies that I am certain I won't like, just so that I have seen all of the nominees (and have been pleasantly surprised, as with "Black Swan"). Looking back at this year, I think it is telling that I missed seeing four of the nine nominees. "Her," "Dallas Buyers Club" and "The Wolf of Wall Street" simply didn't appeal to me, and I couldn't overcome that feeling, and I don't think "Nebraska" ever made it to Kenosha or was only shown for a short time.
Of the remaining nominees, my choice would be the eventual winner "12 Years A Slave." It is such a painful movie to watch, but so necessary, in much the same vein as a "Sophie's Choice" or "Schindler's List." Based on the true story of Solomon Northup, a free black citizen of the North who was kidnapped and sold into slavery, the film details his life as a slave for 12 years on a southern plantation. Also highly recommended is the non-nominated "Prisoners," a cautionary tale about the rule of law and how easily it is discarded when passion and desperation mix.
2013
Winner – Argo
Also nominated – Amour; Beasts of the Southern Wild; Django Unchained; Les Miserables; Life of Pi; Lincoln; Silver Linings Playbook; Zero Dark Thirty
Not nominated – The Dark Knight Rises; Skyfall; Flight; The Avengers (box office champ); The Impossible; The Hunger Games; The Hobbit: An Unexpected Journey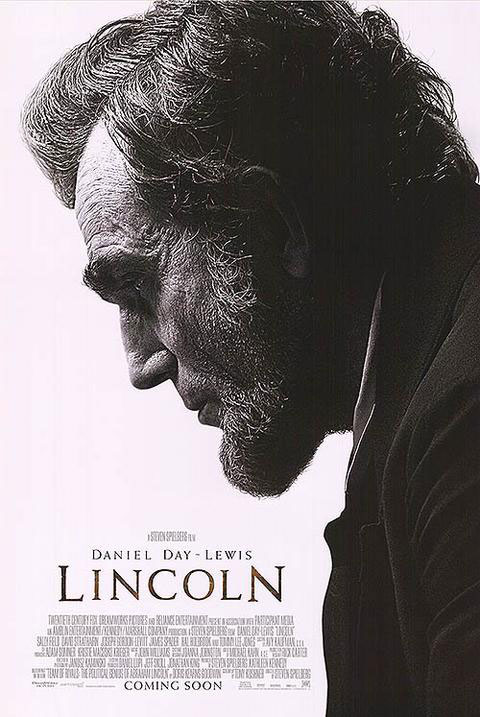 What a year for movies! Every 20 years or so, there are so many great movies released in a single year that it is almost impossible to choose amongst them. And the performances! For instance, for supporting actor there was Irfan Khan in "Life of Pi," Samuel L. Jackson and Leonardo DiCaprio in "Django Unchained," Eddie Redmayne in "Les Miserables," Javier Bardem in "Skyfall," John Goodman in "Flight" and Tom Holland in "The Impossible" – and they were the ones NOT nominated.
The best film of 2012, and of the last 20 years, was "Lincoln." A rich film experience, with a magnificent script by Tony Kushner and exemplary direction by Steven Spielberg. Watching this movie is like spending two and a half hours with Abraham Lincoln, that is how close to the real man you sense they were successful in depicting. Of course, it would not have been possible without the Oscar-winning performance by Daniel Day Lewis, one of the greatest acting performances I have ever seen. I could talk rapturously for hours about numerous scenes in this movie of quiet power, of wit and wisdom, of realpolitik, and deep emotional resonance. Movies this good are so rare and so cherished. Other personal favorites from 2012 are eventual winner "Argo," "Les Miserables," "Life of Pi," "Silver Linings Playbook," "Zero Dark Thirty," "Skyfall" (best Bond ever), "Flight" and "The Impossible."
Why was this nominated?! – Beasts of the Southern Wild
2012
Winner – The Artist
Also nominated – The Descendants; Extremely Loud and Incredibly Close; The Help; Hugo; Midnight in Paris; Moneyball; The Tree of Life; War Horse
Not nominated – Drive; The Ides of March; The Girl with the Dragon Tattoo; My Week with Marilyn; Super 8; Bridesmaids; Mission: Impossible – Ghost Protocol; J. Edgar; The Best Exotic Marigold Hotel; Contagion; The Cabin in the Woods; The Iron Lady; Captain America: The First Avenger; Thor; Harry Potter and the Deathly Hallows Part 2 (box office champ)
And the winner is (or should have been) "War Horse!" Steven Spielberg's old-fashioned adaptation of the Broadway play harkens back to episodic classics like "Lassie Come Home," in this case substituting a horse for a collie. Beautiful filmmaking, very much in the classic style, with the cinematography in the climactic scene reminding me so much of "Gone With the Wind." Honorable mention to Martin Scorcese's "Hugo," so unlike any other Scorcese movie. I saw it in 3D, and the opening sequence as the camera swoops down on the train station in a snowstorm reminded me so much of a snow globe – the most effective use of 3D I have ever seen in a movie (yes I'm including "Avatar").
Why was this nominated?! – The Tree of Life
2011
Winner – The King's Speech
Also nominated – Black Swan; The Fighter; Inception; The Kids Are Alright; 127 Hours; The Social Network; Toy Story 3; True Grit; Winter's Bone
Not nominated – The Town; The Ghost Writer; Shutter Island; How To Train Your Dragon; Inside Job; Wall Street: Money Never Sleeps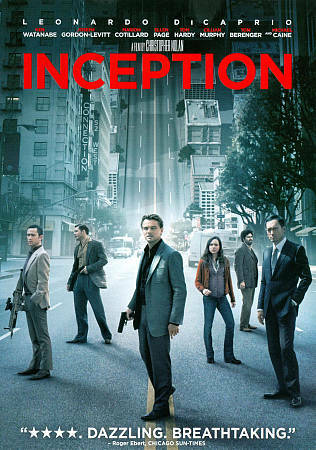 At the time, I had no issue with "The King's Speech" winning Best Picture. It was, and still is, a thoroughly entertaining movie. But if I had to choose, the movie that I think has the most legs is "Inception," Christopher Nolan's time- and dimension- and mind-bending epic. A movie that combines incredible special effects with an intelligent script and surprising emotional depth, with a great anchor performance by Leonardo DiCaprio. I also want to give notice to the Coen brothers' superb retelling of "True Grit," vastly superior to the John Wayne version (no fault of Wayne's) from the 1960s.
Note: Box office champ in 2010 was "Avatar" which was actually a 2009 release.
2010
Winner – The Hurt Locker
Also nominated – Avatar; The Blind Side; District 9; An Education; Inglorious Basterds; Precious; A Serious Man; Up; Up in the Air
Not nominated – The Hangover; Invictus; Star Trek; Nine; It's Complicated; Knowing; Brothers; State of Play; Orphan; 2012; Angels and Demons; Transformers: Revenge of the Fallen (box office champ)
A fairly ignominious year, with only a few of these movies even deserving of a nomination for Best Picture. The best, by far, is Quentin Tarantino's "Inglorious Basterds," a daring historical revenge fantasy. So many incredible set pieces, including the opening in the farm house, the shootout in the below street-level pub, the movie premier climax, and of course, one of the greatest closing lines of all time. I am not normally a huge fan of Tarantino, but I loved every minute of this, his "masterpiece." Honorable mention to "Up" if for nothing else but the incredible montage at the beginning of the movie. One of the loveliest and most moving sequences ever put to film.
Why was this nominated?! – The Blind Side; District 9
2009
Winner – Slumdog Millionaire
Also nominated – The Curious Case of Benjamin Button; Frost/Nixon; Milk; The Reader
Not nominated – The Dark Knight (box office champ); Wall-E; Changeling; Gran Torino; Doubt; Iron Man; Cloverfield; Indiana Jones and the Kingdom of the Crystal Skull; Burn After Reading; Mamma Mia!; Transsiberian; Taken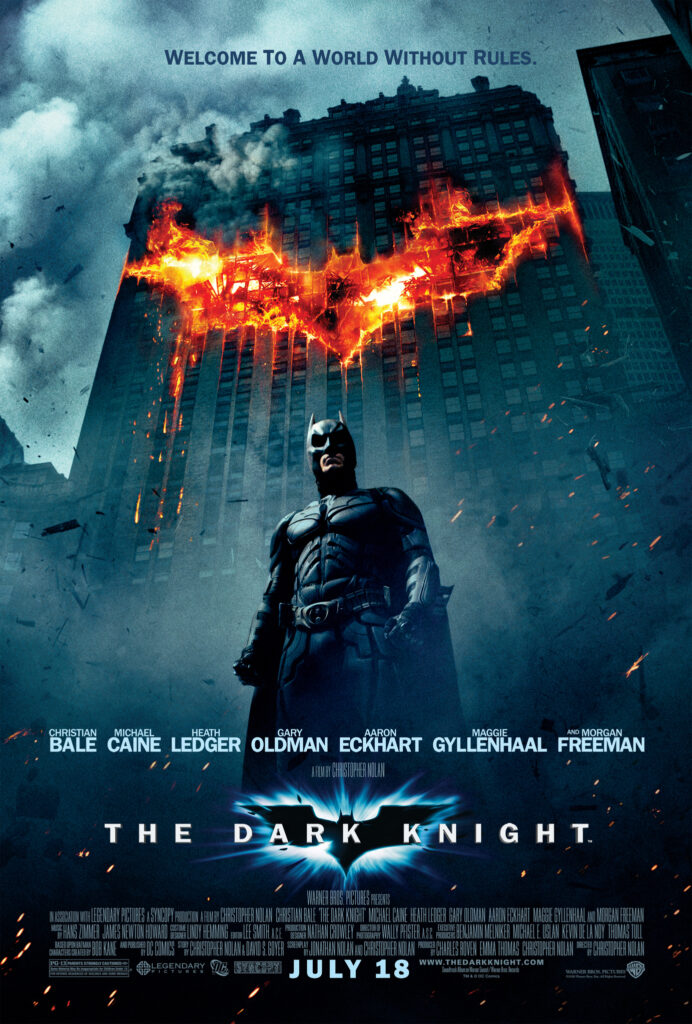 This was the year that forced the Academy to open up the Best Picture nominees beyond five films, making as many as 10 eligible to be nominated. It all occurred because "The Dark Knight," the hugely popular Christopher Nolan Batman epic, was snubbed. Frankly, most years I would struggle to find five films that I think would be worthy of "Best" anything. The year that "The Dark Knight" was snubbed was just such a year. Of the nominees I would probably pick "Frost/Nixon" but even I have to admit that this admirable film was on the talky side. The movie that should have won was in fact "The Dark Knight," easily the best comic book movie ever made. It boggles the mind that the Academy could not find a place for it in this list of five. You could argue that this year really begins the Oscar's divorce from anything even resembling popular opinion. Honorable mention to "Doubt." Some movies are recommended on the strength of just one facet of the production, and in the case of "Doubt" that facet is the acting. Magnificent performances by Meryl Streep, Phillip Seymour Hoffman, Viola Davis and Amy Adams.
2008
Winner – No Country For Old Men
Also nominated – Atonement; Juno; Michael Clayton; There Will Be Blood
Not nominated – Into The Wild; Ratatouille; Eastern Promises; Zodiac; The Bourne Ultimatum; American Gangster; In the Valley of Elah; Paranormal Activity; The Visitor; Before the Devil Knows Your Dead; Hairspray; Charlie Wilson's War; Gone Baby Gone; Knocked Up; A Mighty Heart; 3:10 to Yuma; Breach; The Bucket List; I Am Legend; Elizabeth: The Golden Age; The Mist; Spider-Man 3 (box office champ); Transformers
Of the nominees, I most enjoyed "Michael Clayton," a well-crafted character study of a fixer who reaches a moral crisis point in his life. Great work by a great cast including George Clooney, Tom Wilkinson, Sidney Pollack and an Oscar-winning Tilda Swinton. However, the nominated film that really stays with me all these years later is Paul Thomas Anderson's mesmerizing "There Will Be Blood" featuring another amazing performance by Daniel Day Lewis. Having said that, if I had my druthers the winner for Best Picture of 2007 would have been Ben Affleck's non-nominated "Gone Baby Gone." A surprisingly well-crafted film for a first-time director, this is the story of an investigation into the disappearance of a little girl. This is disturbing territory covered by this film, which asks very provocative questions about parental rights, in the form of a mystery/thriller. A fine balancing act, with an excellent cast including Casey Affleck, Michelle Monaghan, Morgan Freeman, Ed Harris, Amy Madigan, Titus Welliver and an unforgettable Amy Ryan.
Why was this nominated?! – Juno
2007
Winner – The Departed
Also nominated – Babel; Letters From Iwo Jima; Little Miss Sunshine; The Queen
Not nominated – Pan's Labyrinth; The Lives of Others; United 93; Dreamgirls; Flags of our Fathers; A Prairie Home Companion; Superman Returns; Notes on a Scandal; Casino Royale; Away From Her; The Last King of Scotland; Blood Diamond; World Trade Center; The Devil Wears Prada; 300; The Good Shepherd; Bobby; Akeelah and the Bee; Rescue Dawn; Inside Man; Mission: Impossible III; The Pursuit of Happyness; The Prestige; The DaVinci Code; Pirates of the Caribbean: Dead Man's Chest (box office champ)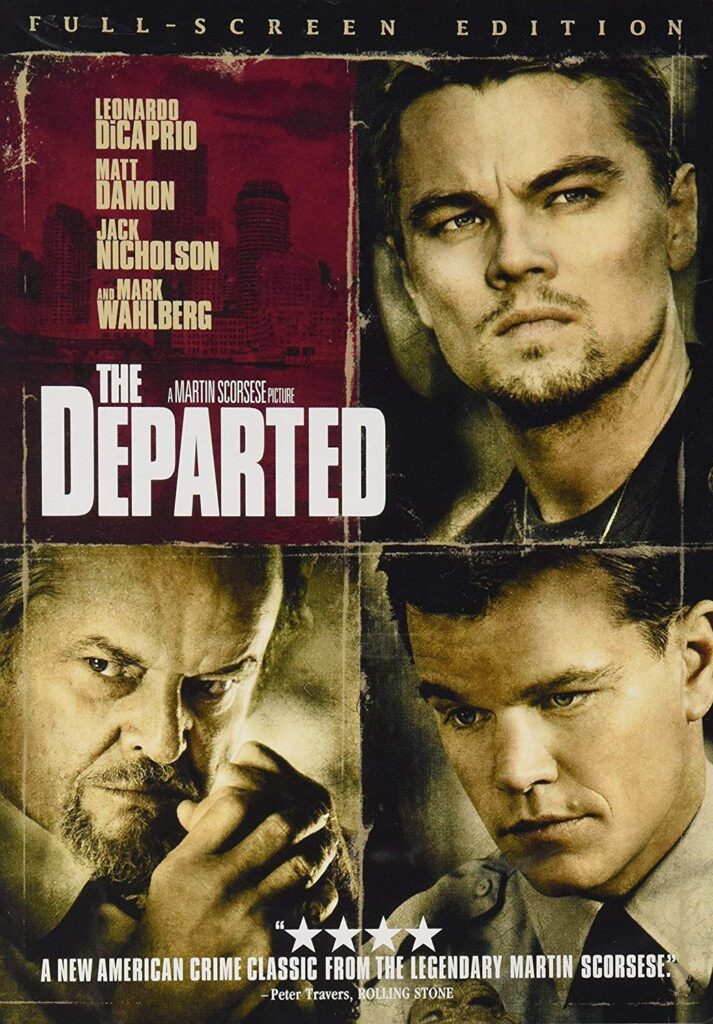 No argument here. Martin Scorcese's enormously entertaining crime saga brought him not just the Best Picture Oscar, but the long-awaited Best Director Oscar. Featuring an incredible cast including Leonardo DiCaprio, Matt Damon, Jack Nicholson, Alec Baldwin, Mark Wahlberg, Vera Farmiga, Ray Winstone and Martin Sheen. A shout-out to Clint Eastwood's "Letters from Iwo Jima" and Paul Greengrass' non-nominated "United 93," both of which would have been very worthy winners as well. Special notice to "The Lives of Others" which did win the foreign film Oscar that year, and would have been a most worthy Best Picture winner as well, 13 years before "Parasite."
2006
Winner – Crash
Also nominated – Brokeback Mountain; Capote; Good Night, and Good Luck; Munich
Not nominated – A History of Violence; King Kong; The Constant Gardener; Walk the Line; Syriana; Batman Begins; V for Vendetta; The Upside of Anger; Star War Episdoe III: The Revenge of the Sith (box office champ); Cinderella Man; Hustle & Flow; Kingdom of Heaven; North Country; Wedding Crashers; The Producers; Charlie and the Chocolate Factory; Mr. & Mrs. Smith; War of the Worlds; The Descent
"Crash" may be one of the most derided Best Picture winners of all time, and certainly of the last 20 years. Personally, I don't understand the vitriol directed at this picture, which I think is actually a pretty good movie. I think the disdain is more because of what didn't win, namely "Brokeback Mountain." So I'm probably committing heresy by saying I wouldn't have picked "Brokeback Mountain" either, not because it isn't a very good movie, but simply because I liked other movies more. Specifically, my favorite film of 2005 was the non-nominated "A History of Violence," David Cronenberg's depiction of a family coming apart when the father is revealed to have a secret, violent past. A sparse film that runs just over 90 minutes, it is compelling and thought-provoking throughout with tremendous performances by Viggo Mortensen, Maria Bello, Ed Harris and William Hurt. Two nominated films I really enjoyed from this year and would not have minded at all had they won the Oscar, were "Good Night, and Good Luck" and "Munich."
2005
Winner – Million Dollar Baby
Also nominated – The Aviator; Finding Neverland; Ray; Sideways
Not nominated – Hotel Rwanda; The Incredibles; Collateral; The Passion of the Christ; Harry Potter and the Prisoner of Azkaban; The Manchurian Candidate; Troy; Dodgeball: A True Underdog Story; In Good Company; The Phantom of the Opera; Ladder 49; The Terminal; Cellular; Hellboy; The Day After Tomorrow; National Treasure; Spanglish; I, Robot; Meet the Fockers; Shrek 2 (box office champ)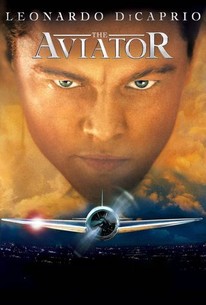 Another fairly weak year of Best Picture nominees. The winner, "Million Dollar Baby," had its moments but I don't consider it a great film. All the other nominees also were fine pictures, but none of them really stand out in my memory as "Best Picture"-type movies. "The Aviator" was the most ambitious and thus of the nominees I would pick it. I even have a hard time picking out a great film from the non-nominated.
2004
Winner – The Lord of the Rings: The Return of the King
Also nominated – Lost in Translation; Master and Commander: The Far Side of the World; Mystic River; Seabiscuit
Not nominated – Finding Nemo (box office champ); Cold Mountain; The Last Samurai; Big Fish; Pirates of the Caribbean: The Curse of the Black Pearl; House of Sand and Fog; 21 Grams; The School of Rock; Something's Gotta Give; Love Actually; Bad Santa; The Matrix Reloaded; Open Water; A Mighty Wind; Shattered Glass; The Italian Job; X2: X-Men United; Identity; Bruce Almighty; The Matrix Revolutions
We all know that Oscar doesn't have a sense of humor; very rarely are comedies nominated for Best Picture and even more rarely do they win. So it came as no surprise to me that one of the funniest, most delightful comedies of recent memory was totally overlooked by the Academy – "The School of Rock." Not even Jack Black's open-hearted, charismatic performance was cited. I also loved "A Mighty Wind," the Christopher Guest mockumentary about folk music groups on a public television reunion special that was funny as hell and ultimately quite touching. "LOTR: Return of the King" winning was almost inevitable; how do you not recognize Peter Jackson's magnificent epic gamble?
Why was this nominated?! – Lost in Translation
2003
Winner – Chicago
Also nominated – Gangs of New York; The Hours; The Lord of the Rings: The Two Towers; The Pianist
Not nominated – Far From Heaven; Adaptation; About Schmidt; Road to Perdition; The Quiet American; Minority Report; Whale Rider; Spider-Man (box office champ); Insomnia; Bend it Like Beckham; Bloody Sunday; The Bourne Identity; About a Boy; Antwone Fisher; My Big Fat Greek Wedding; Catch Me If You Can; We Were Soldiers; Signs; 28 Days Later; The Sum of all Fears; Panic Room; Die Another Day; Ice Age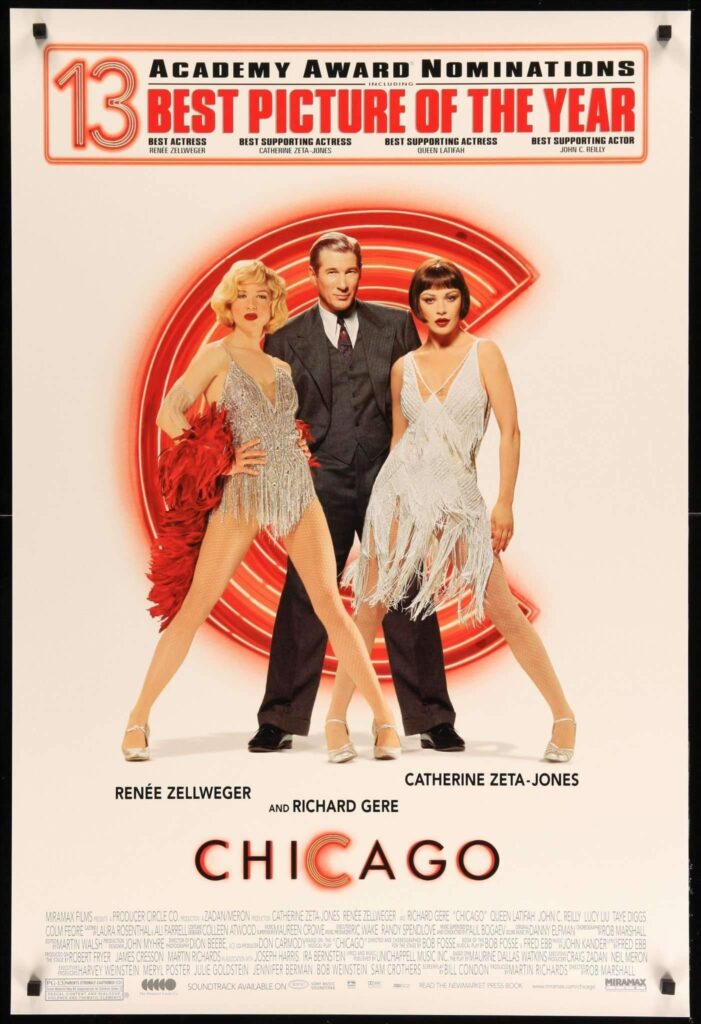 Finally, a musical! It had been 34 years since "Oliver!" in 1969 that a musical had won Best Picture, and "Chicago" broke the streak. As a lover of movie musicals, I was delighted, and I still am by this splashy, smart adaptation of the Kander and Ebb classic. Rob Marshall worked wonders bringing the stage musical to the big screen, smartly placing (almost) all of the musical numbers in fantasy sequences. But surely the nominations list in 2003 could have found room for one of the two great Spielberg films released in 2002 – "Minority Report," a cerebral, suspenseful science fiction movie (another generally overlooked genre except in technical categories) and "Catch Me If You Can" a clever, based-on-a-true story character study and caper film.
Why was this nominated?! – The Hours
2002
Winner – A Beautiful Mind
Also nominated – Gosford Park; In The Bedroom; The Lord of the Rings: The Fellowship of the Ring; Moulin Rouge
Not nominated – Mulholland Drive; Shrek; A.I. Artificial Intelligence; Ocean's Eleven; The Others; Black Hawk Down; Bridget Jones' Diary; The Pledge; Harry Potter and the Sorcerer's Stone (box office champ); Pearl Harbor; Legally Blonde; Joy Ride; The Majestic; The Tailor of Panama; Iris; Hannibal; Jurassic Park III; Training Day
All you "Downton Abbey" fans, if you haven't seen "Gosford Park" then you are depriving yourselves of a huge treat. Written by Julian Fellowes (creator of "Downton Abbey") and directed by the legendary Robert Altman, this is a murder mystery set at an English manor house where the suspects include the noble born as well as the servants. A smart, witty dissection of class in English society of the 1930s with a great cast including Clive Owen, Helen Mirren, Kristin Scott Thomas, Michael Gambon and of course, the incomparable Maggie Smith. Easily the choice for Best Picture. And special mention to "Joy Ride," a bare bones, sparse thriller about two brothers on a cross-country drive facing off against a faceless evil taunting them through a CB radio. Really great suspense is hard to do, and this movie pulls it off tremendously.
2001
Winner – Gladiator
Also nominated – Chocolat; Crouching Tiger, Hidden Dragon; Erin Brockovich; Traffic
Not nominated – Memento; Billy Elliott; Almost Famous; Requiem For A Dream; Wonder Boys; You Can Count on Me; Sexy Beast; Meet the Parents; Best in Show; Cast Away; Quills; The Contender; X-Men; My Dog Skip; Mission to Mars; Proof of Life; Unbreakable; The Legend of Bagger Vance; The Perfect Storm; Thirteen Days; Dr. Seuss' How the Grinch Stole Christmas; What Women Want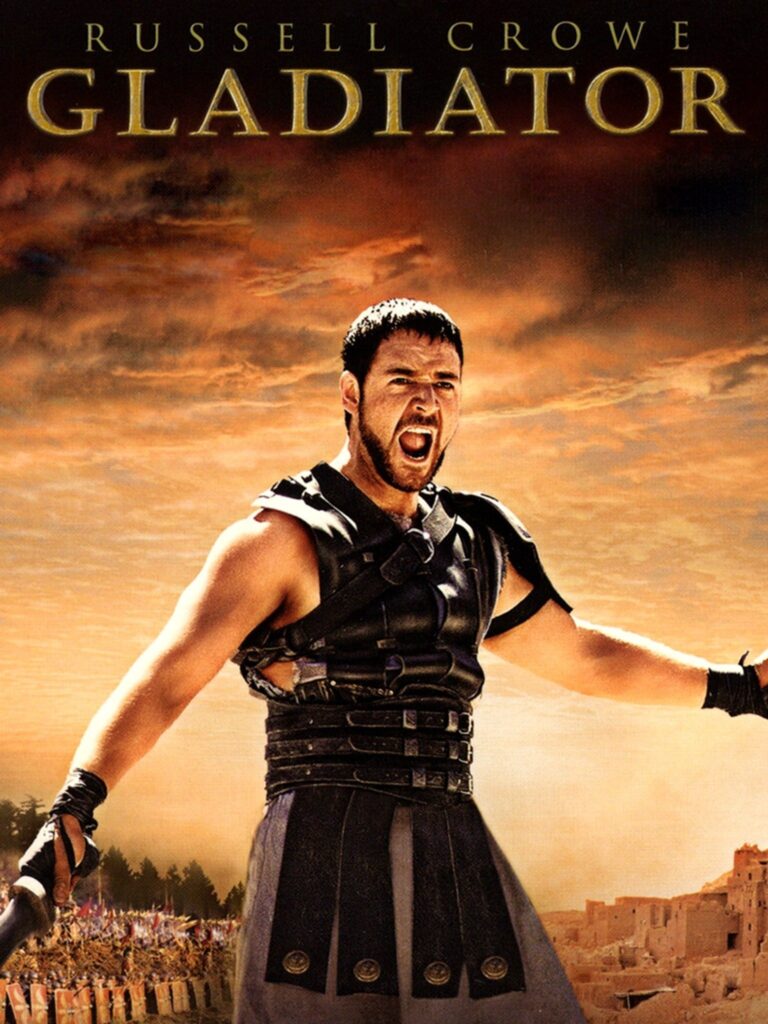 "Gladiator," Ridley Scott's ambitious, epic film of a Roman general's fall and eventual return as a gladiator to exact his revenge for the murder of his family, is a most worthy Best Picture winner, with tremendous performances by Russell Crowe (Oscar-winning) and Joaquin Phoenix as the heroic gladiator and the villainous emperor, respectively. Honorable mention to the wonderful "Best in Show," the non-nominated (again, a comedy) mockumentary by Christopher Guest about dog shows with his troupe of players, most notably the priceless Catherine O'Hara, Eugene Levy and Fred Willard. Special mention to "You Can Count on Me" a slice of life movie that felt real, enhanced by lived-in performances by Laura Linney and Kenosha native Mark Ruffalo.
Why was this nominated?! – Chocolat