Imagine a mom, quiet and reserved with a strict upbringing, who is willing to sit in the back of a jazz club for hours week after week so that her 12-year-old guitar prodigy son can do what he loves, sharing his talent with appreciative, astounded fans.
Consider the struggle of another mom, a teacher who values education above all else, who realizes that her whip-smart but not-so-academic teen son was born to the play drums. She wants him to try harder in school, but he wants nothing more than to tour the country by van with a punk rock band.
Mothers like these let their kids branch out, which sometimes meant dropping out and/or moving out, We can now thank them for nurturing kids who grew up to be some of the world's most cherished musicians. What better time than Mother's Day to celebrate their sacrifices which certainly paid off for their kids and music lovers alike?
In "From Cradle to Stage," author Virginia Hanlon Grohl interviews a host of moms behind the stars. Subtitled "My Son the Rock Star and the Remarkable Stories from the Mothers who Rocked and Raised Music's Greatest," the book features entertaining and inspirational mini-biographies and kicks off with a chapter that is actually autobiographical. Readers may have heard of her son Dave, part of not one but two of the biggest rock bands of the past 30 years.
The 2017 best-selling book is now a television series as well. "From Cradle to Stage: the Series" premiered this week on Paramount and available on multiple streaming platforms. Segments will include the artists featured in the book.
Virginia Grohl, now retired from her longtime teaching position in Virginia, just outside Washington D.C., remembers her long nights of grading papers, distracted by worrying about her musical, adventurous, kind-hearted but perhaps too trusting son. Looking back, she wondered what other moms went through in similar situations, and she set out to get their thoughts down on paper.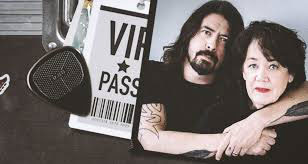 "I wanted to talk about it with some of the other mothers whose sons and daughters were sharing those stages," Virginia Grohl wrote. "Since then I've met remarkable women, all members of this special sorority of mothers of musicians. We recalled the times and places that came before the fame, and the family histories that shaped the backgrounds of beloved superstars."
Her motivation was her desire "to share the trials and joys of raising creative children with those who are curious about how one generation's story forms the basis for the creators of the next."
The mothers of Dave Matthews, Michael Stipe (REM), Geddy Lee (Rush), Zac Brown, Gary Clark, Jr., Pharrell Williams, Josh Groban, Amy Winehouse, Miranda Lambert, Kelly Clarkson, Dr. Dre, and other music stars answer questions in a way only moms can:
Did you encourage them despite knowing the astronomical odds?
Did you worry, especially about the road?
Did you remind them to pack a warm coat?
The photos of the music industry superstars with their moms are both touching and a reminder that they weren't born with a Grammy and microphone in their hands. Those photos will be brought to life in the series, produced and directed by the younger Grohl.
Both in the book and in the series episodes ahead, the emotions run the gamut from pure joy and parental pride to extreme stress and sadness, just like motherhood itself.
One gem among many "aha" moments in the book was the time Josh Groban's mom drove him to a rehearsal for a school performance. Her young teen son bargained with her to "please wait in the car." The sounds of play practice wafted through the open stage door, and she heard someone crooning "'S Wonderful" with an other-worldly, beautiful voice. She then realized it was her own son; it was the first time she ever heard him sing.
There's also heartbreak, as Winehouse's mother mourns her daughter and recounts the helplessness of watching her descent into addiction.
Stories of horror and eventual hope make the book impossible to put down. Geddy Lee's mother Mary Weinrib is a concentration camp survivor, imprisoned at Auschwitz and Bergen-Belsen. She married another Holocaust survivor and started a new life in Canada, where they brought a rock and roll Hall of Famer into the world.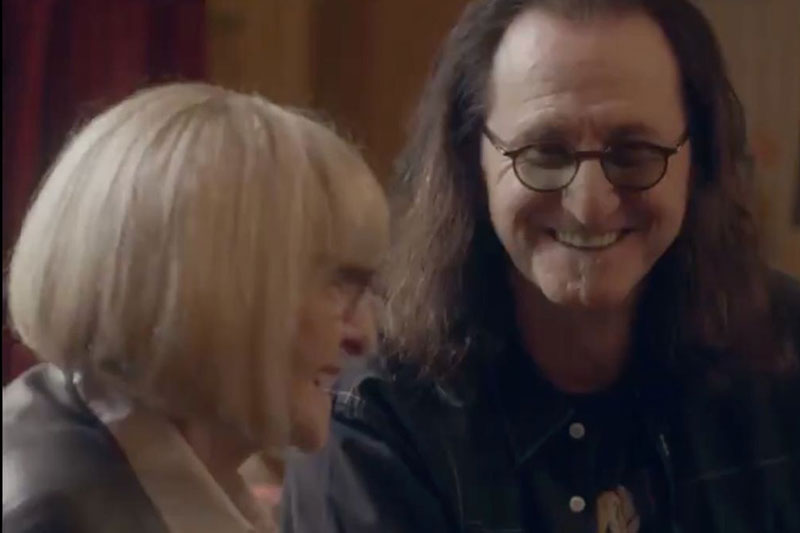 A recurring theme is that there is plenty of love to go around, especially in Zac Brown's case. He agreed to be interviewed for the book only if he could include his mom and his stepmom.
Vignettes woven through the book conclude with one involving Mother's Day. Virginia Grohl spent the first such holiday after the publication of her book reflecting on the common threads and contrasts in their stories. While she touches on deep connection and unwavering love, she also gets in a few classic mom quips:
"I honestly think you country and western music parents had it easy. Your kids wanted a big hat, boots, maybe some fringe, and a guitar," she wrote. "Those of us with punk rock progeny faced more daunting options. Mohawks! Tattoos! Shredded jeans with more holes than fabric. Not exactly wholesome photo opportunities for sending home to grandma."
Virginia Grohl didn't have to look far for someone to pen the foreword to "From Cradle to Stage." Her son, who wrote a column for The Atlantic during the pandemic's months of isolation and will soon publish his own memoir, wrote this tribute to music moms.
Here's a suitable salute to moms everywhere on this Mother's Day from Virginia's son, former Nirvana drummer and Foo Fighters frontman Dave Grohl. But his mother calls him David:
"I believe that the relationship between a musician and their mother is so important because it's the foundation of their understanding of love, which is surely every artist's greatest muse. Having the opportunity to travel the country and tell the stories of these amazing women behind the curtain not only shed some light on the music that they inspired, but also made me appreciate the love that I was given from my own mother, my best friend. It goes without saying that we are all indebted to the women who have given us life. For without them, there would be no music."