The Kenosha Kingfish are bringing back one of the most memorable events in Northwoods League history – complete with a star-studded cast – to the Kenosha lakefront this summer.
Wisconsin sports legends Paul Molitor, Rollie Fingers, Geoff Jenkins, Bill Hall, Mike McKenzie and Monte Ball will be joined by legendary slugger Jose Canseco for a celebrity Home Run Derby on Aug. 27 at the Kenosha Harbor.
The Derby kicks off the first-ever Legends Weekend for the Kingfish. The two-day event culminates with a Celebrity Softball Game on Aug. 28 at Simmons Field.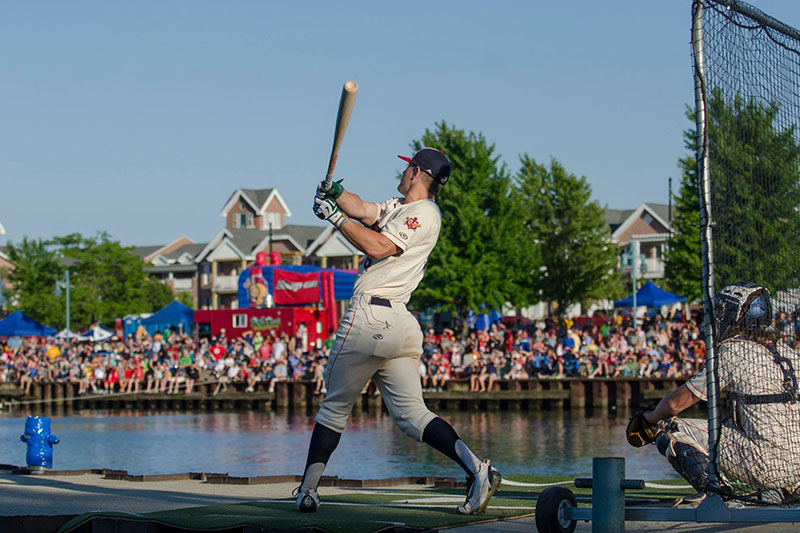 The Kingfish made a huge splash by hosting a one-of-a-kind home run derby as part of the 2016 Northwoods League All-Star Festivities. The event, held on July 18, 2016, attracted thousands of local residents and area baseball fans and garnered national attention on ESPN SportsCenter's Top Plays, MLB.com and Fox Sports.
You can watch a video of the 2016 event here.
Players launched balls from a dock over an outfield "wall" made of buoys and pool noodles. Two boats donated by the Kenosha Yacht Club served as the fouls poles.
This year's event features the derby, music, water entertainment and a grand fireworks show. Gates open at 5 p.m. with the festivities getting underway at 6 p.m.
Legends Weekend is made possible by local sponsors Wisnova Innovative Dental Specialists, Herzing University, Johnson Bank and CCB Technology.
"I can't thank our sponsors enough," Kenosha Kingfish President Steve Malliet said. "They have stepped up to bring something very special to Kenosha in what will be a great weekend of entertainment."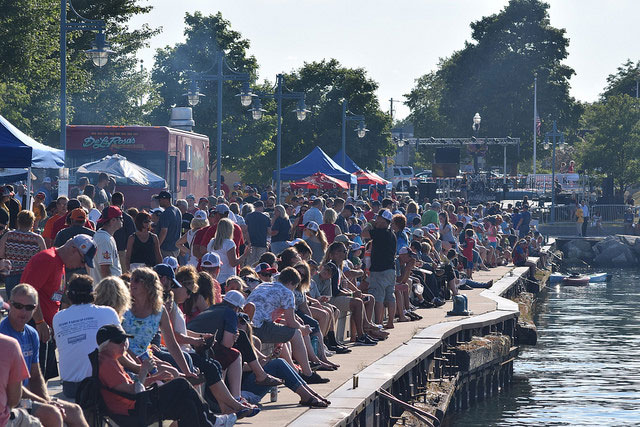 The Derby contestants will also compete the following night in the celebrity softball game. Additional rosters spots will be announced in the coming weeks, according to Malliet.
It has all the makings of a memorable weekend for local residents.
"We are ecstatic to be able to partner with the Kenosha Kingfish," said Joe Pillizzi, marketing director for WisNova Innovative Dental Specialists. "Kenosha has been through a lot this past year and we are looking forward to getting everyone down to the Kenosha Harbor and to our historic Simmons Field for a fun-filled weekend.
"After all Kenosha has been through this past year, we wanted to get involved and bring together the community. When the Kingfish approached us with the opportunity to sponsor an event that will not only raise the spirits within the community, but also create exposure and opportunities for all of the family-owned businesses in downtown Kenosha, we knew we wanted to get involved."
Tickets for each event will go on sale 9 a.m. Tuesday, May 11 and will be made available online only at Kingfishbaseball.com.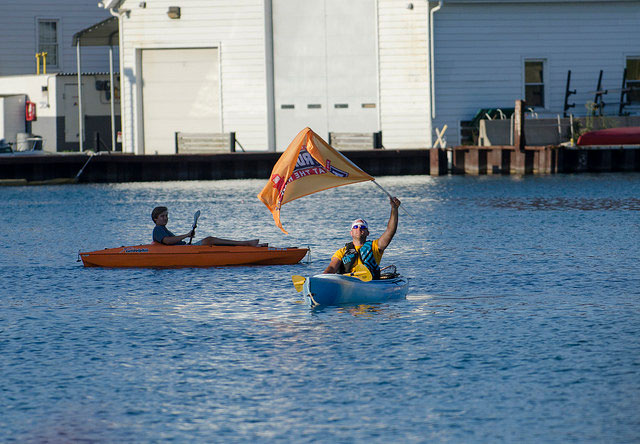 Pricing is $15 for the Home Run Derby and $20 for the Celebrity Softball Game at Simmons Field.
The Kingfish open their season on May 31. The team plays a 72-game schedule in the Northwoods League, a summer collegiate wood-bat league comprised of some of the top amateur talent in the nation.