Kenosha Public Market returns to its outdoor venue on Saturday (May 8).
Along with the spring opening, we are happy to announce "A New Way To Market." Early bird shopping (8:30 to 9 a.m.) will be dedicated to seniors and those with disabilities. Hours for the general public are 9 a.m. to 2:30 p.m.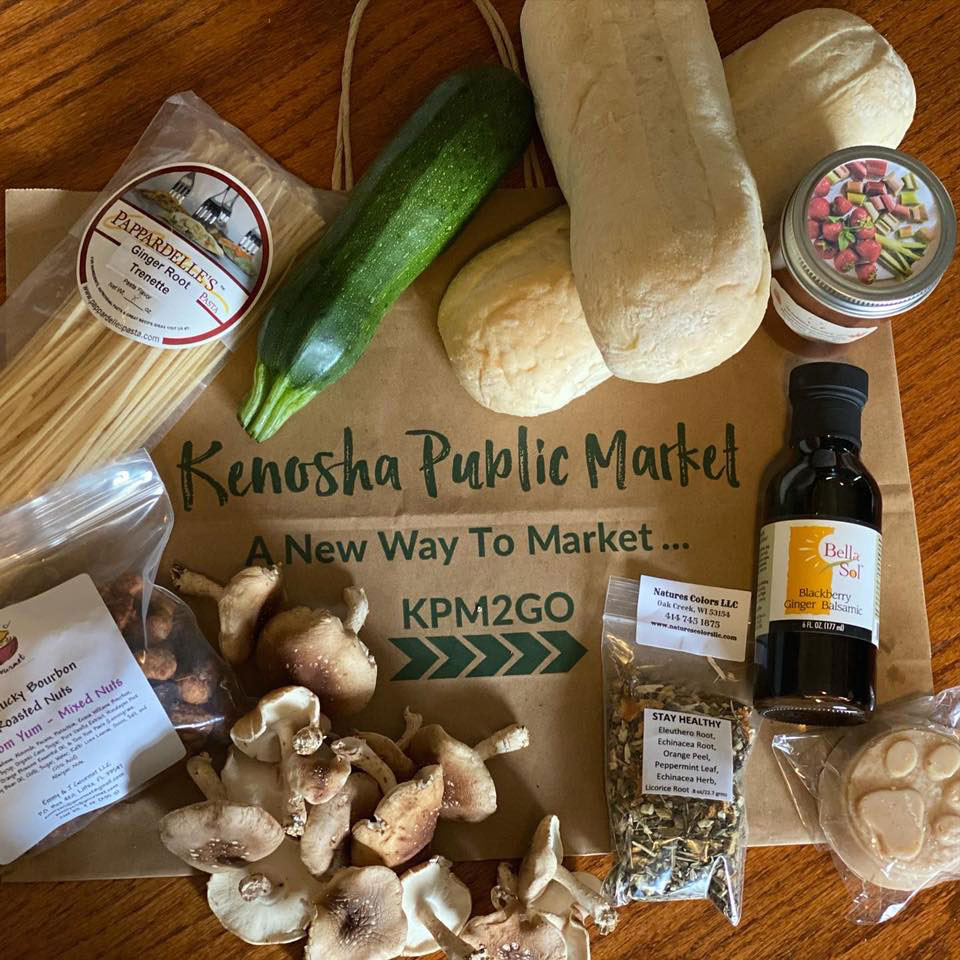 As always, we offer KPM2GO, ensuring you get your favorite products. Shoppers short on time during a busy Saturday morning or those who cannot browse the market to do their own shopping can shop online at KPM2GO and pick up your bags with ease at the information booth or curbside. Truly a new way to market!
Kenosha Public Market's vibrant community space is located at 625 52nd St. Plentiful free parking is available directly across the street at the Sheridan Road lot with entrances and exits now on 54th St. for more convenient traffic flow. There are several reserved handicapped parking spaces as well. If you are on a bike, store it with confidence at our Bike Corral while you shop, sponsored by Southport Park Association. 
Kenosha Public Market offers an incredible selection of locally grown produce, mushrooms and fruit, locally sourced meats and poultry, plus the finest seafood, cheeses, baked goods, confections, pantry items, prepared meals, plant-based and keto foods.
We also offer professional knife sharpening services, soaps and cosmetics, health and wellness products and local art/crafts made with love, talent and expert skill. Enjoy our food court for easy takeout or enjoy breakfast/lunch at socially distanced picnic tables while listening to live music in Veterans Memorial Park.
A core mission of Kenosha Public Market is to help provide access to great, local food to all people. Our 'market match' program serves those receiving supplemental benefits including families with young children, seniors and disabled individuals. Those that receive SNAP and/or WIC benefits are eligible to double their benefits up to $20 each market day, increasing their access to fresh, healthy and local foods.
Even when being COVID-conscious, it is nice to see friends out and about. Kenosha Public Market is the place to see people and enjoy getting out in a safe way. Using COVID common sense, we invite everyone to enjoy the fresh air at our community market. Well-behaved dogs are welcomed in our spacious, congestion-free public market, too.
Enjoy a new way to market at Kenosha Public Market! Shop local. Eat fresh.
For more information and to access KPM2GO, visit www.KenoshaPublicMarket.com.