The Jockey Being Family Charity Golf Outing will take place Monday, June 14 at Grand Geneva Resort & Spa in Lake Geneva.
Participants will have an opportunity to compete on one of the top-ranked courses in the Midwest, support a worthy cause and enjoy a full day of fine dining, contests and giveaways.
Online registration takes place through May 28. Opportunities are still available for single golfers, foursomes and hole sponsorships.

"Having this event at the Grand Geneva is pretty special," said Jake McGhee, Jockey International Inc. Vice President, Chief Philanthropy Officer.
"I love our Kenosha courses and I have always enjoyed golfing in Kenosha, but I think it's a pretty unique opportunity to be able to golf at Grand Geneva."
Grand Geneva features two 18-hole golf courses. The Brute is rated as one of the finest courses in the Midwest. The Highlands is a Scottish Link style course.
Jockey reserved both courses for the event.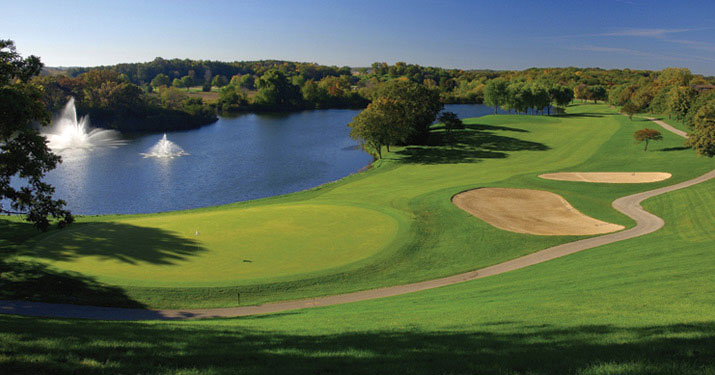 The outing is catered to golfers of all skill levels, according to McGhee. There are several unique course challenges built into the round, including a marshmallow drive contest and a golf ball launching event.
"We pack the course with fun things to do," McGhee said. "We'll have as much fun as we can on a golf course. Even if you're a terrible golfer like me, you still have a chance of having fun or winning something."
What's a golf ball launcher you ask?
"It looks like a potato gun that shoots a golf ball around 400 yards," McGhee said. "You can use it on one of the tee boxes."
The golf outing is typically held each May. The event was cancelled last year due to COVID and pushed back this year to June. The extra month should make for nicer weather and an opportunity for participants to feel safer in social settings, according to McGhee.
"We're just excited to be able to host an event," McGhee said. "Last year, we were unable to do any type of in-person event. We're excited to see a lot of our corporate partners, and friends of Jockey, getting back out there together."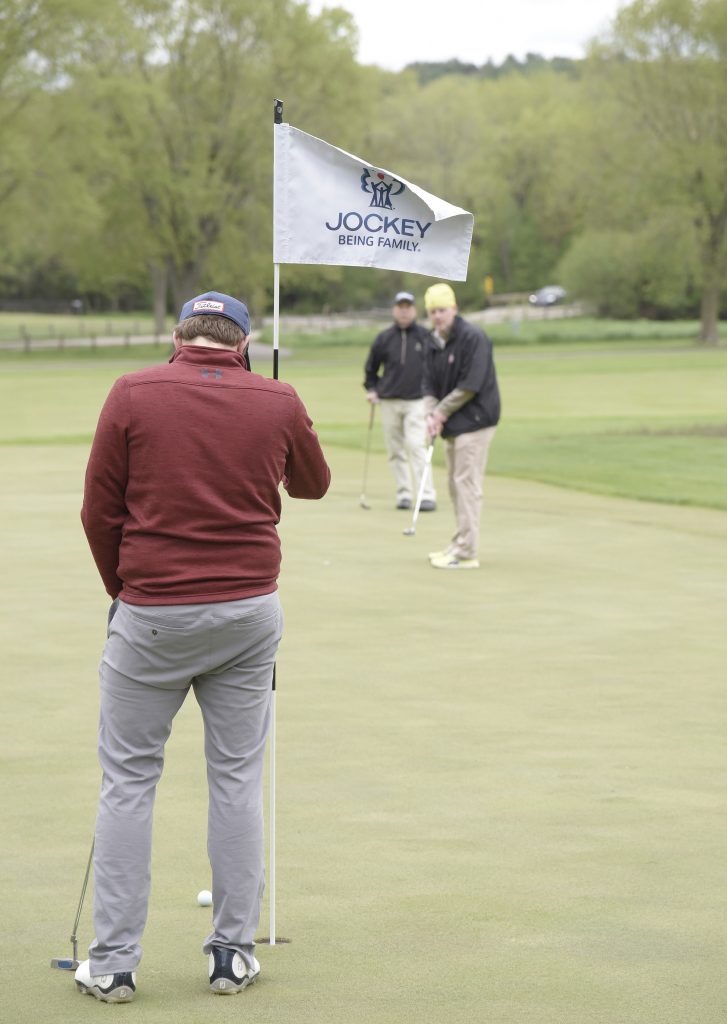 The golf outing is typically held the day after Jockey's annual Gala. McGhee said a scaled-down version of the Gala will be held at Grand Geneva in November.
Jockey Being Family supports and strengthens adoptive families by providing funding to nonprofit organizations, enabling them to provide critical post-adoption services on both local and national levels, thereby helping adoptive families stay together, forever.
Jockey, headquartered in Kenosha, is a third generation, family-owned company that employs over 1,600 associates around the world with operations in Germany, Hong Kong, Canada and the United States.