Compassion and concern for others.
Maureen Lane Jefferson instilled those core values into her son at an early age.
While he did not always understand why he was delivering boxes of food to needy families on Thanksgiving and Christmas or standing in a busy intersection in Chicago with a bucket collecting donations for different charities, an impression was made on Anthony Jefferson.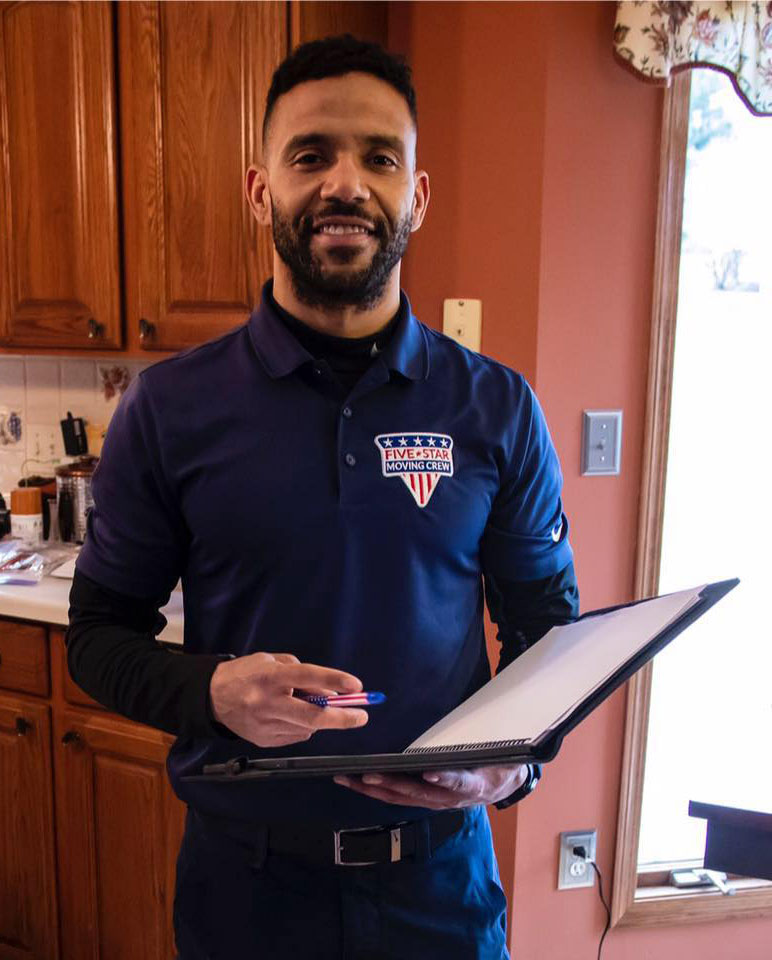 "As a kid, I really didn't grasp the purpose of volunteering and giving back," Jefferson said. "I don't know if it was intentional or not, but what she was doing was planting a seed in me."
And, that seed has continued to grow.
One of the hardest-working people in Kenosha as the owner of Five-Star Moving Crew along with The Green Team Junk Removal, Dr. Disinfectant LLC and Search & Rescue Resale, Jefferson, who continues to help his community in various ways, has been selected as the Kenosha.com Kenoshan of the Week.
Educated at local schools (Harvey, Bullen and Bradford), Jefferson started Five-Star Moving Crew in 2012. He now has three trucks and a crew that varies from a half-dozen to a dozen members depending on the season.
"It's a small crew, but we pride ourselves on customer service and things that I think are lacking in today's business," he said. "I just kept at it and leveraged it into what I'm building today, which is hopefully a family business for years to come."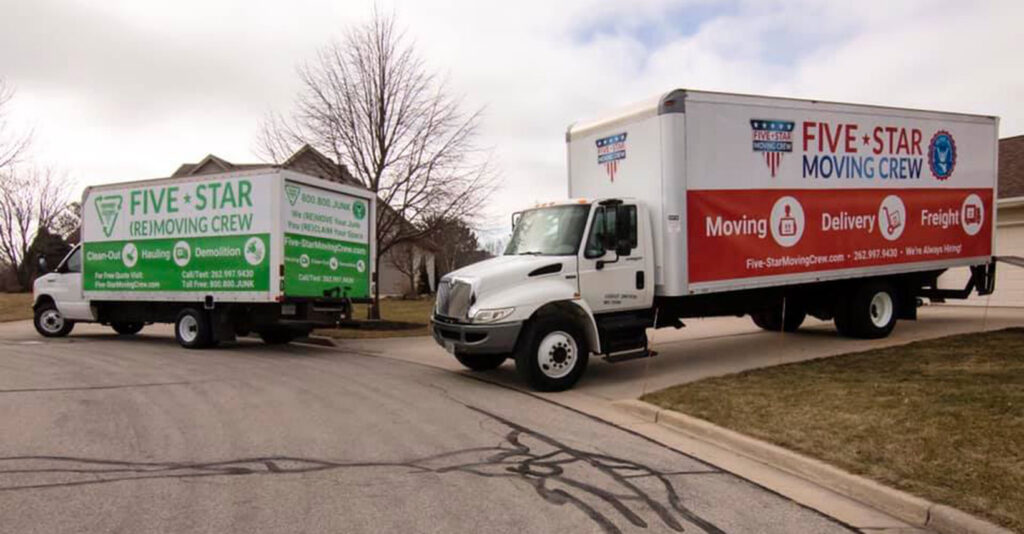 While there have been some long-distance moves, Jefferson likes to keep it local and stay within 40 miles. As a bonus, it keeps the wear-and-tear off the trucks.
"Family stuff is really important to me and I like to promote that with my guys," he said. "I really encourage spending time with family, so I try to keep the guys off the road as much as possible."
Jefferson has offered his services in the Uptown clean-up events that have taken place in recent weeks. Like any good volunteer, he downplayed his role.
"That was a team effort, which I love," he stressed. "It really speaks to the community. It's a lot of organizations coming together to make it happen. Everybody is playing their role.
"It's not one – it's everybody pitching in. I think what we're going to see really soon is a cool paradigm shift where this is something that just becomes normal. I'm really excited about that."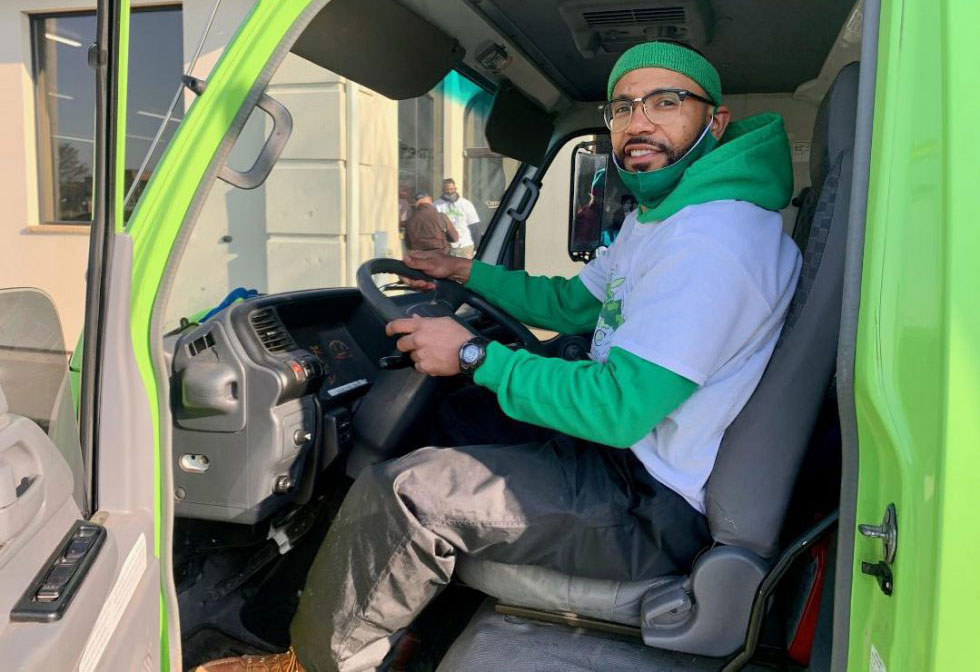 Much like someone who owns a pickup truck and is always called on to help a friend or family member with their hauling or moving needs, Jefferson has to be careful not to overextend himself. Sometimes he has to say no. After all, he is running a business.
"I learned early on that business isn't a place for favors," he said. "I definitely know how to draw that line. I understand there are some situations where people need help. I would volunteer my time before doing something for next to nothing."
With that said, Jefferson had a small task to attend to after getting off work on Monday. A woman that he knew had furniture that she was looking to give away. The woman who wanted it didn't have the funds for a U-Haul.
Anthony Jefferson to the rescue.
"I really love this lady," he said. "She's given me referrals. I said, 'Hey, you're doing something great. I want to be a part of that.' It's about partnership between like-minded people."
Jefferson joked that he is not without flaws.
"I do need to work on the work-life balance, but I love working with my kids (Anthony Jr. and Taylor) and teaching them the ins and outs on how to run a business," he said. "I think it's kind of funny that they're not naturals, but I don't think I was at that age either.
"I get a lot of joy from working with my kids and passing that 'each one, teach one' mindset. This all comes down to giving back. That's what fills up my tank the most."
NOTE: To nominate a Kenoshan of the Week click here or email Andrew@Kenosha.com.