St. Joseph Catholic Academy President/High School Principal Robert Freund and incoming President Deacon Patrick Moynihan are pleased to announce the appointment of Bridget Bartholomew as high school principal effective July 1.
A nationwide search for this role was conducted. Bartholomew was selected for her academic leadership in prior positions, experience with students at all grade levels, and the innovative programs she has developed at the high school level.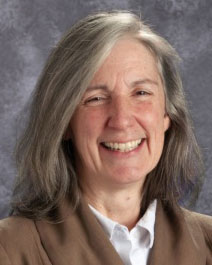 "I am thrilled to be joining St. Joseph Catholic Academy and look forward to collaborating with the other two principals," Bartholomew said. "The benefits of the PK–12 model are tremendous and I am excited to work with the administrators and faculty to build scholars, leaders and stewards who will transform the world."
Bartholomew joins Matt Rizzo, middle school principal, and Kerstin Santarelli, elementary principal, in creating an outstanding, dynamic team of high caliber administrators who will work collaboratively to guide academics, student life and faith formation at SJCA.
Bartholomew, a product of Catholic education herself, has served as teacher, department chair, dean, principal and president in her roles at Catholic elementary and secondary schools, most recently St. Gabriel in Hubertus and St. Maria Goretti in Hagerstown, Md.
"I am delighted to have Bridget join our principal team as we work together to build on the very strong foundation that Bob Freund has created," Deacon Moynihan said. "It is an honor for all of us to carry his legacy forward. I am extraordinarily blessed to have a team of this caliber working with me at St. Joseph Catholic Academy."
Bartholomew succeeds Freund as he retires after more than 32 years at SJCA. Freund has held the dual role of high school principal and president since 2017. Prior to that, he was the principal from 1999 to 2009 and the president from 2009 to 2017.