Kenosha County Parks will offer a free Traveling Yoga in the Park series on weekends this season.
Classes will be held from 9 to 10 a.m. each Saturday and Sunday, weather permitting, during the months of May through September at various Kenosha County Parks.
This program is sponsored by certified yoga instructor Stephen M. Willis, a retired Army Medic and Master Fitness Trainer who holds a national certification through the Yoga Alliance and teaches at several local studios.
"We're excited offer the series again this year, to get people out to our parks and to provide a safe, socially distanced activity," said Kenosha County Parks Director Matthew Collins.
Individual sessions will be capped at 30 participants to allow for social distancing. Advance registration is encouraged at http://bit.ly/KCTravelingYoga2021. The schedule of sessions for the month of May includes: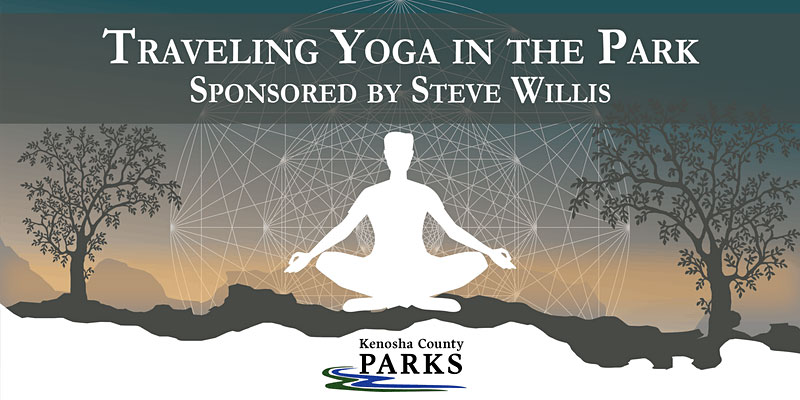 Saturday, May 1 – Kenosha County Veterans Memorial Park by the lake
Sunday, May 2 – Petrifying Springs Park, Area #3
Saturday, May 8 – Old Settlers Park by the lake
Sunday, May 9 – Brighton Dale Park, Area #1
Saturday, May 15 – Fox River Park, Area #1
Sunday, May 16 – Kemper Center soccer field
Saturday, May 22 – Kenosha County Center at highways 45 and 50
Sunday, May 23 – Silver Lake Park Beach
Saturday, May 29 – Bristol Woods Park by Pringle Nature Center
Sunday, May 30 – Petrifying Springs Park, Area #3
For questions related to the summer series, please contact Kenosha County Parks at 262-857-1869 or visit their Facebook page.