In these times, what could inspire a family to take on a business that depends on crowds to survive, relocate their residence and add another occupation to the half-dozen they already had?
The answer is pure love – in this case the love of live music, building relationships and igniting creativity.
The husband and wife team of Danny and Aimee Crucianelli recently took over the reins at Fusion, an intimate music venue in downtown Kenosha. Both longtime contributors to the local music scene, they knew what they were getting themselves into as the pandemic had already wreaked havoc on the performing arts. Yet they didn't think twice when founder Don Miller asked them to step in as he retired in October 2020.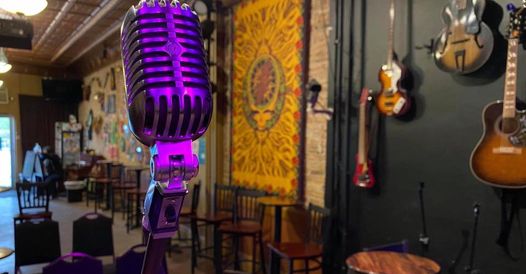 "The thing that makes us hold on to this place, and the thing that makes it special is that it's such a center staple of originality," Danny said.
"Fusion has been the center of the music scene for the time that it's been here. So there's a lot of creativity. This place seems to spur a lot of originality. Every year there are always new people playing and getting involved with each other. That's what makes it special seeing everybody come together."
Aimee had been a jack-of-all-trades volunteer for the past seven years since Miller opened Fusion, and both she and Danny had performed at the venue.
"I knew Don didn't want to do it forever, but was really surprised when he brought up the conversation about us taking over," she said. "We jumped at the chance."
Music is alive and well at Fusion, open four days a week and showcasing local talent as it has since the doors first opened. That is no small accomplishment for the new proprietors. To say that the Crucianellis' fledgling Fusion experience has been challenging is an understatement.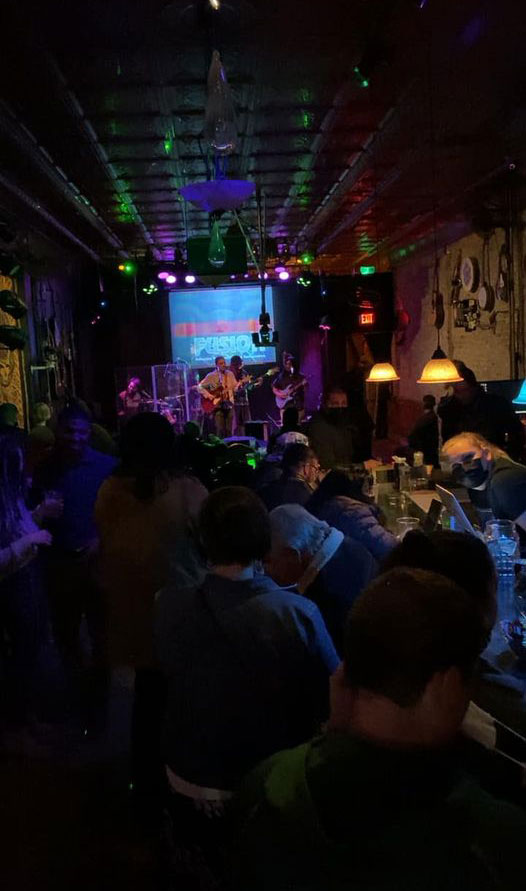 First came the expected growing pains of learning to navigate the venue's state-of-the-art sound and video equipment. Miller had installed and engineered the systems, setting Fusion apart as exceptionally musician-friendly.
"It was a bit of a slow transition learning how all of that works, the audio and the video. There was more to it at Fusion than having some bands play," Aimee said.
And then there was COVID. The pandemic has undeniably impacted all performance spaces and the artists who use them, and Fusion was no exception. COVID caused a shutdown just weeks after the duo took over. The construction necessary to convert the upstairs space into their new residence stalled, and the music stopped.
"It's been really difficult," Danny said of the stops and starts. "Honesty is the key. We have remained transparent through the whole thing. From an entertainer standpoint, we don't want them to step into something they're not completely comfortable in, and that's why there are a lot of bands not (performing) right now."
Nurturing Fusion through the challenges of 2020-21 has been a gradual process, the proverbial marathon rather than a sprint.
Under the Crucianellis' care, Fusion has emerged from several months of closures one step at a time. The new year finally brought an opportunity for the music to go live once again. They started with open mic nights, the built up to other live performances with crowds of about 50 percent of capacity allowed. On the infrequent days when a live act is not available, Fusion patrons see a livestream or performance video.
"We have open jams again on Monday nights, which have had a pretty decent turnout. We have everyone bring their own microphones and that's been really helpful," Aimee said. "We started very slow, didn't advertise a whole lot. The first one we had two people come. It's getting better, as people adjust to our guidelines."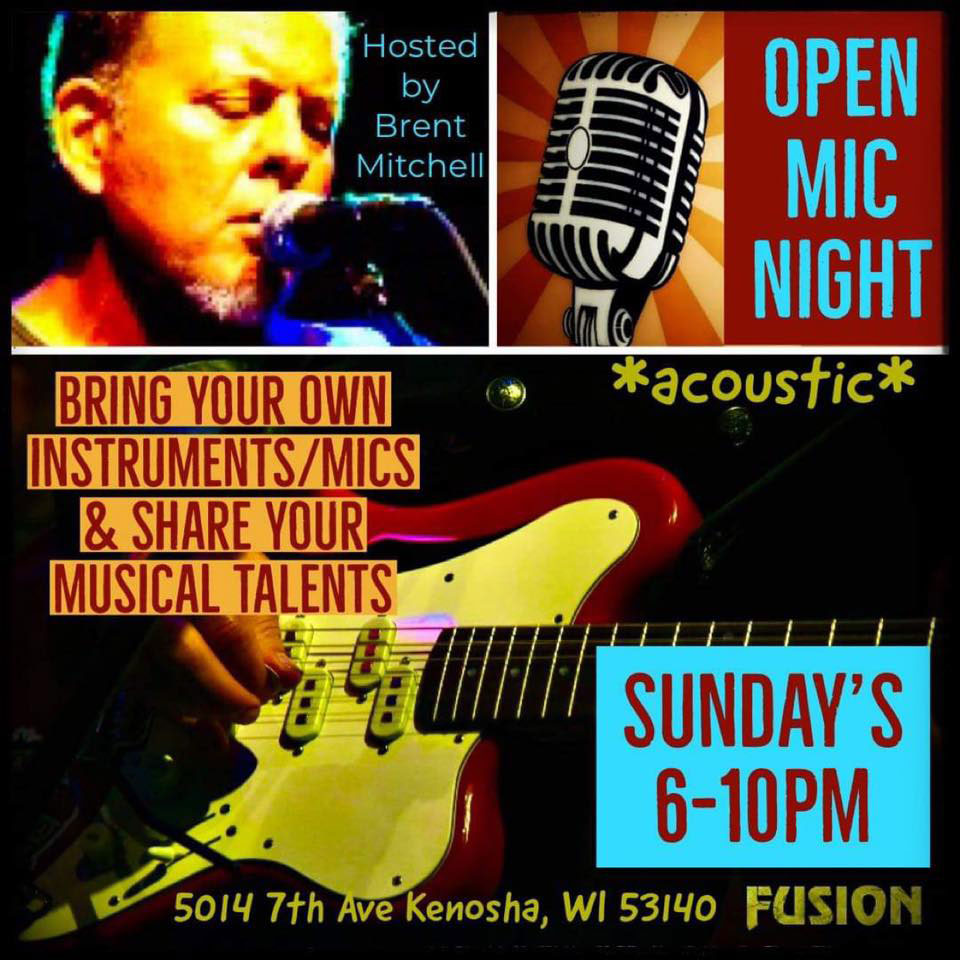 Fusion crew members, which is simply the Crucianellis and a few dedicated volunteers, are upfront about what they require in order to have a show. Masks must be worn by everyone and are supplied free at the door. Hand sanitizing stations are available, and surfaces are frequently sprayed with fast-drying isopropyl alcohol.
"Some people come in and expect the sign that says 'wear your mask' is just a sign that happens to be on a door," Aimee said. "But people are getting less mad that we're enforcing it. We hate having to take that role, but if we are going to keep doing things the way we are and keep trying to have musicians to be able to play and audiences to be able to come out."
That approach has worked. Patrons have expressed to Aimee that they feel safe at Fusion because of their precautions.
While they continue to hold tight to safety guidelines, Danny and Aimee are definitely ready to turn the page.
"We're really just ready to get back to normal, Aimee said.
Flash forward to now. Things are looking up, as the venue posted its best month under the Crucianellis so far. Music is in full swing, and for the first time the family didn't use their own money to pay venue bills.
The months between that difficult start and the recent glimmer of hope were filled with determination, high expectations for health and safety, as well as patience. Lots of patience.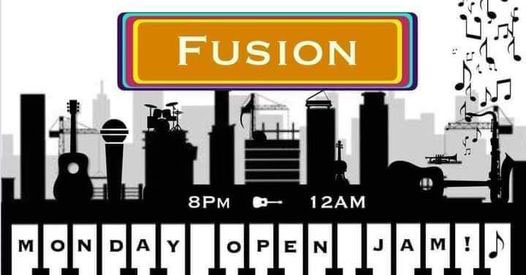 Perseverance isn't a problem. Both Danny and Aimee have been at this for a long time.
Aimee's involvement in Kenosha's music community dates back to around 2004, when the couple met. She's been in bands, booked acts at community events and festivals and has been a mainstay at Fusion since its inception.
"I didn't start playing until I was 27, that's when I met Danny. I got involved in the music scene because of him. I've been in a couple of bands, and I've been here at Fusion I've done some booking for various festivals and venues around town the last 18 years or so," Aimee said.
Aimee's contributions to Fusion also include her business acumen gained from running her own business, Coming Up Roses Cleaning and Organizing, and she is also a real estate agent.
Danny's musical roots reach deep. His grandfather was an accomplished performer, playing upright bass in jazz bands during the '50s, and his father was a big influence as well.
"My influences were my direct family and my friends. I guess it started when I thought it was cool that my dad played the drums, and my uncles played in many bands since the '70s," Danny said.
"There was Nick Fury in the '80s, Crucial Nellie and then Brother 6 was the big one," he said. "I also had friends who decided they were going to pick up instruments around the same age, 12 or so. I had a couple bands with them. I've had a few bands and projects as I've gotten older, too.
"I always tell everyone I've played with that they are my influences, because they are right in front of me. It's kind of cool to learn from people you can actually sit with, instead of say Jimi Hendrix or John Lennon or anyone like that, people you'll never meet."
Both Crucianellis light up when talking about future plans with fewer restrictions. Prior to COVID shutdowns, Fusion hosted a seemingly endless list of artists and genres. Among their highly successful events were tribute nights.
"Oh man, so many possibilities," Aimee said. "Tribute nights would be cool again. We had Neil Young, we were part of the David Bowie one, Allman Brothers, Tom Petty …"
When the Petty tribute show was mentioned, Danny turned to his wife and said, "That one was really fun. You killed it (in that show)!"
As a showcase for original music, cover bands are not the norm at Fusion. The tribute shows, however, put a finer point on the creative process behind honoring influential artists.
"What's really cool about that is even though that's a cover thing, it's kind of an original band paying homage to an influence," Danny said. "Either everyone did their own twist on a song, or they did it exactly right. I think that's what original musicians do when put in the situation of doing covers, and that's what's so cool about tribute nights."
Other plans in the works include a Cocktail Night complete with a classic crooner in May, Fusion's own version of Pride Fest with featured LGBTQ artists throughout the month throughout June and "Fusionelli Fest" in August – the latter event may include food trucks.
When Aimee posed the question "What's a Fusionelli Fest?" to potential attendees, most of the initial responses mentioned pasta.
"We're always trying to feed everyone, so we're trying to find a way to incorporate that in," she said. "But even without the pasta, there's going to be music inside, music outside and we will rotate stages. It might be challenging, but we've been watching the vaccine numbers go up and we hope that we can expand that capacity as that starts to happen."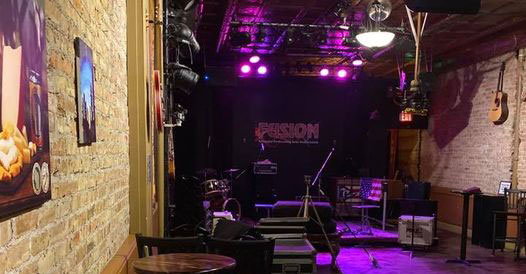 One thing that remains constant is the importance of a place for musicians to call home.
"People compliment how important it is to have a place like Fusion here for the culture of the town," Danny said. "It's a place for misfit musicians to call home. That definitely happens. When I was a young musician, I was definitely a strange dude, and we still get some very unique individuals.
"What's really cool about the music scene is that it is a good community of people, you are usually very welcome within it even if you're new. If you are from out of town and just move here, you find musicians very welcoming."
It helps that this welcoming home for creative artists has state-of-the-art equipment but is more interested in community than competition.
"We are the only ones that have the sound system and the video capabilities that we have," Aimee said. "We are one of a kind as far as the listening space is concerned, but all these other places around here also do live music, they just do it differently. We're the nice shiny gem on the top."
Challenges remain. Fusion has no off-street parking, and the new downtown ramp isn't close enough to have an impact.
Aimee has a vision that includes transportation between all downtown live music locations, and other creative ways to get around downtown, such as rental bikes.
"Downtown Kenosha is just a huge rock and roll pocket. It stretches from 60th Street to Washington Road, and there's music everywhere on the weekends. There are many possibilities, we just have to get the right people sitting at the right tables to discuss them," Aimee said.
"Downtown makes everything better, and now that we live down here, it's amazing. I love it."
Another concern that comes with the territory is money. A nonprofit, Fusion depends on donations and fundraisers. Their staff, including musician Mike Holmen who serves as bartender, works for tips or just the joy of making creativity possible. More volunteers are needed, and any donations whether online or in-person can help keep the music playing.
"Hopefully at some point we'll be able to compensate ourselves for our time, but I don't see that happening super soon," Danny said. "Right now we're just trying to keep the place running, we are just trying to get the music out there."
No matter what changes come, the Crucianellis are focused on the long-term viability of the Kenosha music scene. One way to do that is to welcome newcomers and inspire future generations.
The venue welcomes younger musicians at open jams by shifting to an earlier, family-friendly time slot. Another possibility is bringing back karaoke for the youngest performers, an event that Aimee used to host along with her daughter. Kids' karaoke highlights include a two-year-old who sang "Do You Want to Build a Snowman," to a father-son duo performing a song from "Jungle Book," to 13-14 year-olds just finding their voice, and teens who surprisingly came in and played Beatles music on the piano.
Growing those roots is something near and dear to the Crucianellis' hearts. Danny sees himself in young musicians both at Fusion and in his "day job" as a salesman in a musical instrument store."
"Absolutely, to see someone around 13 years old come in with their mom or their dad and they're getting set up to start learning how to play guitar, it's kind of exciting, I think it's neat," he said.
Fusion also provides an outlet for other forms of creativity beyond music. They feature an Artist of the Month, giving their wall display space and 100 percent of the art sales to selected local artists. Beginner art, including rock painting, also happens on Sundays. Eclectic events such as a Mad Hatter/Steampunk tea party and music trivia nights are coming up.
"Whatever we can do that's going to ignite creativity in people's minds, I feel that's what Fusion has been about," Aimee said.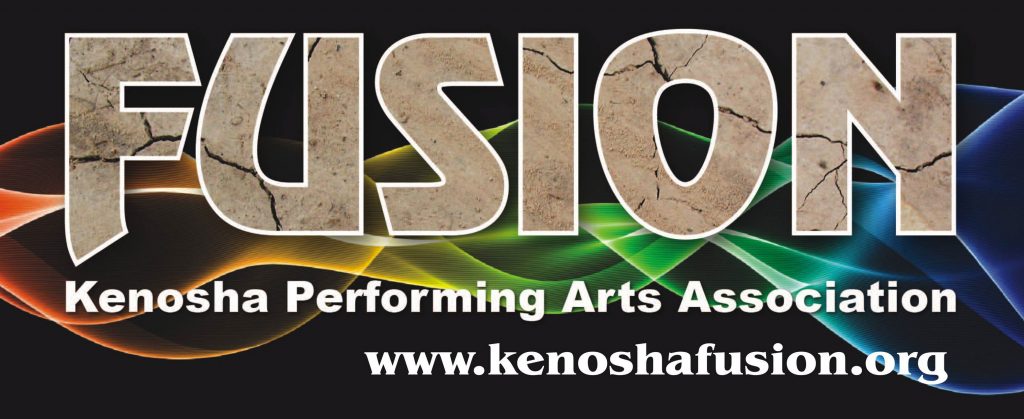 Upcoming Events
Friday, April 23 – Rust Belt, 8 p.m.
Saturday, April 24 – Grateful Dead Night 8 p.m. (also May 15 and June 19)
Sunday, April 25 – Enchanted Tea Party 1 p.m.
Monday, April 26 – Open Jam, 8 p.m. (recurring weekly event)
Friday, April 30 – Karaoke, 8 p.m. (also May 21 and 28)
May (all month) – Featured visual artist Jim Namio
Friday, May 7 – Slaughter Party and Old Wolves, 8 p.m.
Saturday, May 8 – Kewl Zoo, 8 p.m.
For details, see Fusion's Facebook page.