Brit Windel is originally from Oklahoma. He went to college in Arkansas and Michigan. He has lived overseas. He met his wife Stacie while living in Colorado.
However, it is Kenosha that holds a special place in his heart.
"It's just cool to have a city that's not my home," he said, "but I definitely consider it home."
The founding pastor of DayBreak Church, 5631 Sixth Ave., Windel moved from Colorado to his wife's hometown of Kenosha in 2013 and opened his nondenominational church the following year. They moved to their current downtown location in November of 2016 and held their first official service in January of 2017.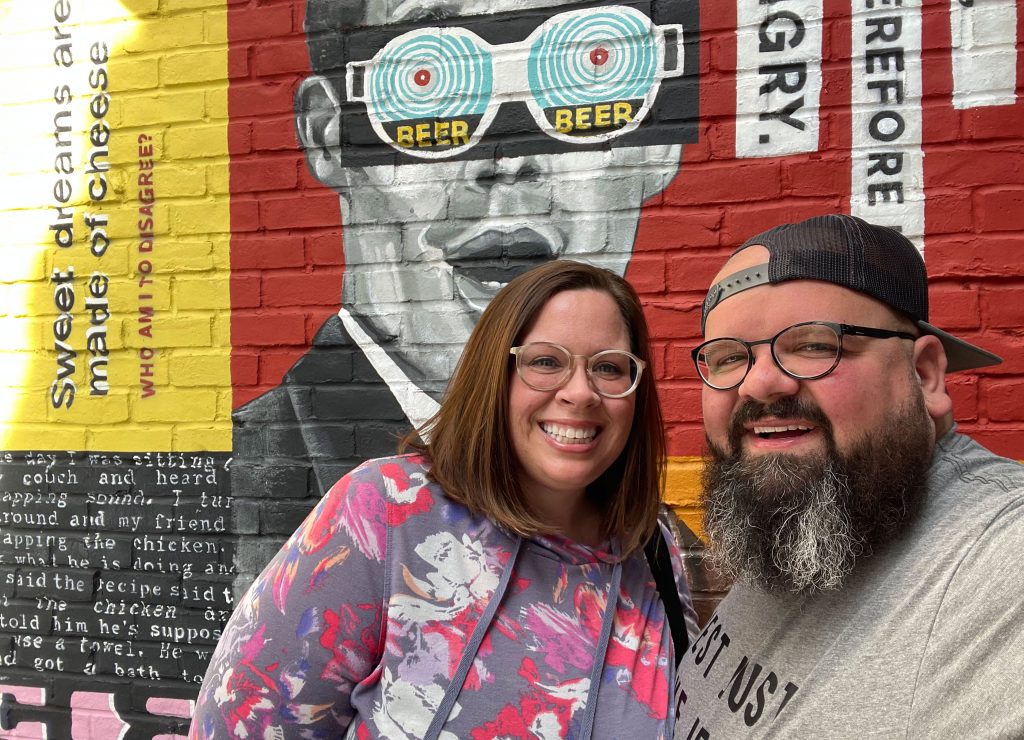 "When we moved back to start the church," he said, "it was with a simple mission to share the story of God with people so that people can belong to the story of God."
Since arriving in Kenosha, Windel has made his presence felt in his community, but the DayBreak pastor, his wife and their congregation have made a noticeable impact downtown, especially in recent months.
"Brit has always been one to treat strangers as friends and friends as family," said Chelsea Van Aken, who works as a server at Sazzy B, 5623 Sixth Ave. "Throughout this pandemic, he's helped numerous small businesses keep afloat and given money to make sure employees are well taken care of. He's a voice of unity and calm with a hint of humor."
Peggy Van Aken, Chelsea's mother, added: "His passion does not just include his congregation, but it includes the entire city of Kenosha. I always knew he was a kind and generous man, but he has gone above and beyond for his fellow Kenoshans this past year."
For taking ownership in his city and setting an example, Windel has been selected as the Kenosha.com Kenoshan of the Week.
"Radical hospitality" is one of the main components of DayBreak's purpose and many local businesses have benefited.
"One of the things we love about Kenosha is there's a great desire for hospitality," Windel said. "There are a lot of folks who can show it well. Hospitality is a huge thing to my wife and myself — opening our home, making people feel welcome, setting a table.
"We just kind of lived with a mantra of wherever we find ourselves, we try to love the people around us."
That includes spreading the love outside of the church.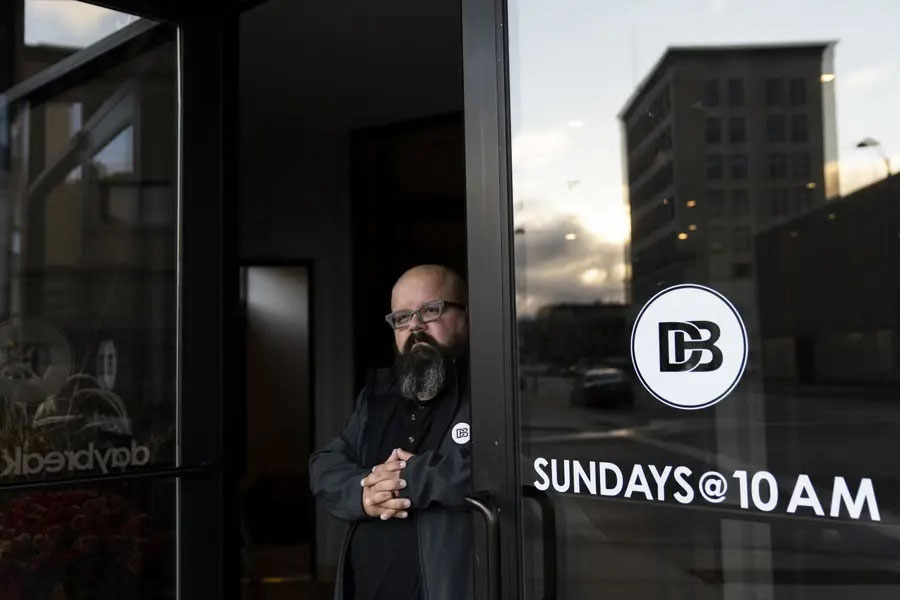 "I would say for me, God has called me to both pastor the people who call DayBreak Church home and the neighborhood we find ourselves in," Windel said. "My wife and I live off 39th Ave. We have a specific grocery store that we go to. I know most of the names of employees that work there. We have specific restaurants that we go to frequently. We know the staffs. We care for the baristas.
"That's just part of our lifestyle and our choice — to know the names of the people that we come into contact with. We try to teach that in the people who call DayBreak home."
Prior to the COVID-19 pandemic, members of DayBreak Church would get together every Thursday and share a meal in a different home each week. With COVID-19 making that practice responsibly difficult to do, they shifted gears.
"As we were coming out of the summer, my wife and I were just talking and praying and she had the idea that instead of having dinner parties in homes, what if we targeted a restaurant every Thursday," Windel said. "The goal was to mobilize our families to go in and buy them out of their food."
Each restaurant that was selected — Sazzy B, Gordon's, and Franks Diner to name a few — also received an additional donation of $1,200 to $1,500 from the church.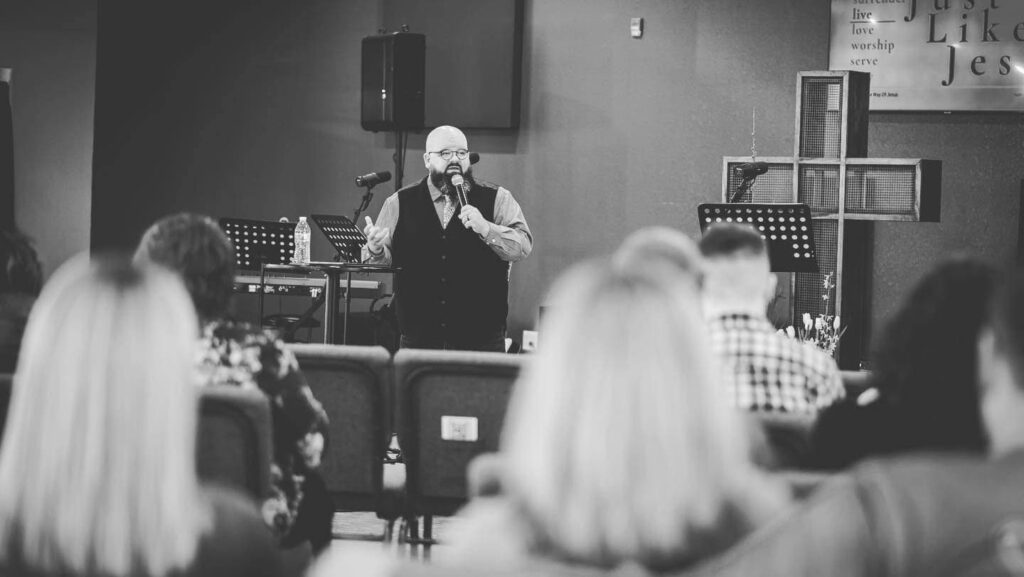 "When we eat, we're also keeping staff employed and helping those businesses press forward," Windel said. "In 2020, as hard and painful as it was and is for so many people, we have told our church, 'Our city is hurting, so let's help where we can help and heal what we can heal.'
"When things pop up where we can show great love, we're like, 'OK, let's make our mark on that.'"
According to Windel, that attitude comes from the final verse in Jeremiah 29:4-7.
"The last line is 'Pray that God blesses your city. For when your city thrives, you will thrive,'" Windel said. "A big thing for us is we know that God loves Kenosha more than we ever could and invites us to be a part of her renewal and revival. So, when Kenosha does well, Daybreak does well. All of the other churches and communities and places do well."
When asked what gives him joy, Windel took a few moments to think it over.
"When we moved here, we didn't have a plan for success," he said. "We didn't have a plan to grow a large, successful church. It was, 'Hey, we're going to tell people about Jesus and make some new friends.' Just being able to build relationships that we've been pouring into for seven years … People bring me a lot of joy."
For more information, go to the DayBreak Church website or Facebook page. You can email Windel at hello@ourdaybreak.church or find him on Instagram at brit_windel.
NOTE: To nominate a Kenoshan of the Week click here or email Andrew@Kenosha.com.