SOMERS — There will be plenty of beer, brats and pretzels at the Petrifying Springs Biergarten this weekend, and for years to come.
The Biergarten has reached a five-year extension with Kenosha County in an agreement that includes a percentage of revenue allocated towards park improvements, Biergarten co-owner Michael Grab announced on Friday.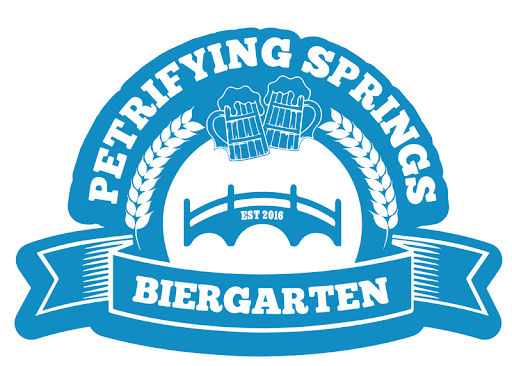 After debuting in 2017, the Biergarten has become one of the most popular, local summer destinations through a private-public partnership in Kenosha's crown jewel of parks, Petrifying Springs.
"This is super exciting for us," Grab said. "We've always had a great relationship with the county and when it came time to renew, there were really no issues."
The Biergarten, featured in publications as one of the top biergartens in the country, has exceeded its initial expectations, according to Grab.
"The community really embraced us," Grab said. "We have so many regulars and you get to know so many people over the years. It's a fun place to work. It's a fun place to be."
The Biergarten is located near the Highway JR entrance on the south end of Petrifying Springs Park, 5555 Seventh St., in the Village of Somers.
It opens for the 2021 season with a soft launch at noon Saturday (April 17).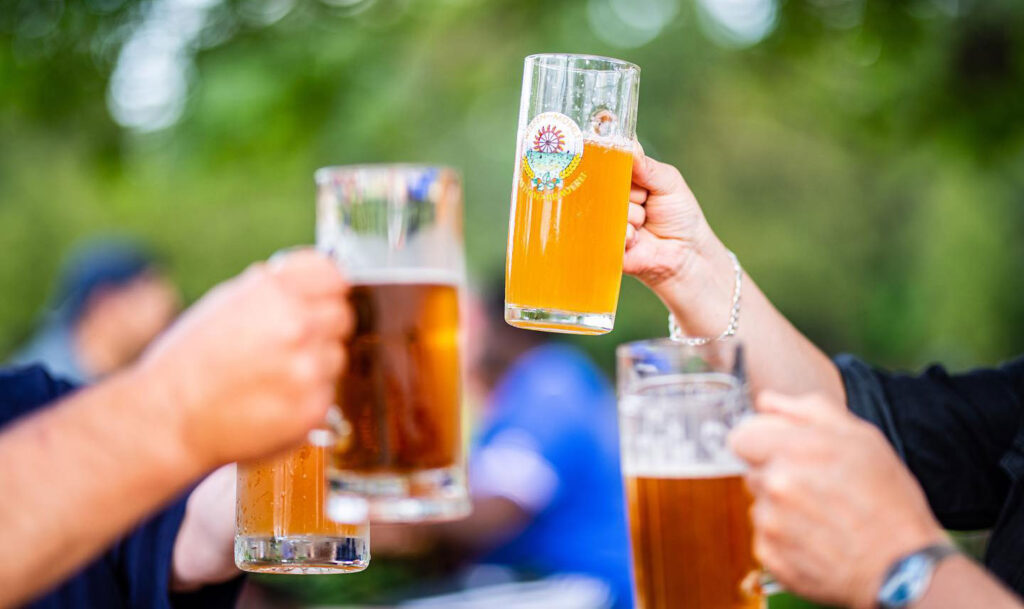 Weather permitting, it will be open from noon to 9 p.m. each Saturday and noon to 8 p.m. each Sunday through May 2, with an updated schedule to be announced for thereafter.
Full, seven day-a-week hours will begin Memorial Day Weekend.
As in 2020, COVID-19 safety precautions will be in place, including the spacing out and frequent sanitation of tables and the wearing of masks by staff.
"We're excited to have the Biergarten back up and running, and we're pleased with the efforts they're making to ensure a safe, fun experience for visitors," Kenosha County Parks Director Matthew Collins said.
"Our parks remain the perfect places for people to get out and get some fresh air during the pandemic, and the Biergarten is a great place to stop along the way."
The Biergarten offers an authentic, German-style experience, with a menu that includes imported and local beers, non-alcoholic beverages, sausages and soft pretzels, and other snacks.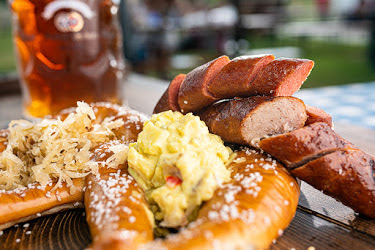 Regular activities include kickball leagues, live music and family days.
"We couldn't be happier to get an early jump start on the season," Grab said. "Some old events will return, with a few new ones to keep an eye out for."
Plans for this season include a covered stage area, additional gravel for more seating, improved landscaping and an expanded footprint for corporate events, parties and kids' activities.
Grab said he booked most of the 2021 music lineup before the end of last season and expects the new stage will be occupied with popular, local bands nearly every weekend.
The Kenosha Symphony Orchestra is performing at the Biergarten on July 10. The event will be held in the green space on the grounds and will include additional seating and a wine tent.
The Biergarten is hosting Flannel Fest on Oct. 2, featuring the Hayward-based TimberWorks Lumberjacks Show and a 0.1K "Running of the Beards."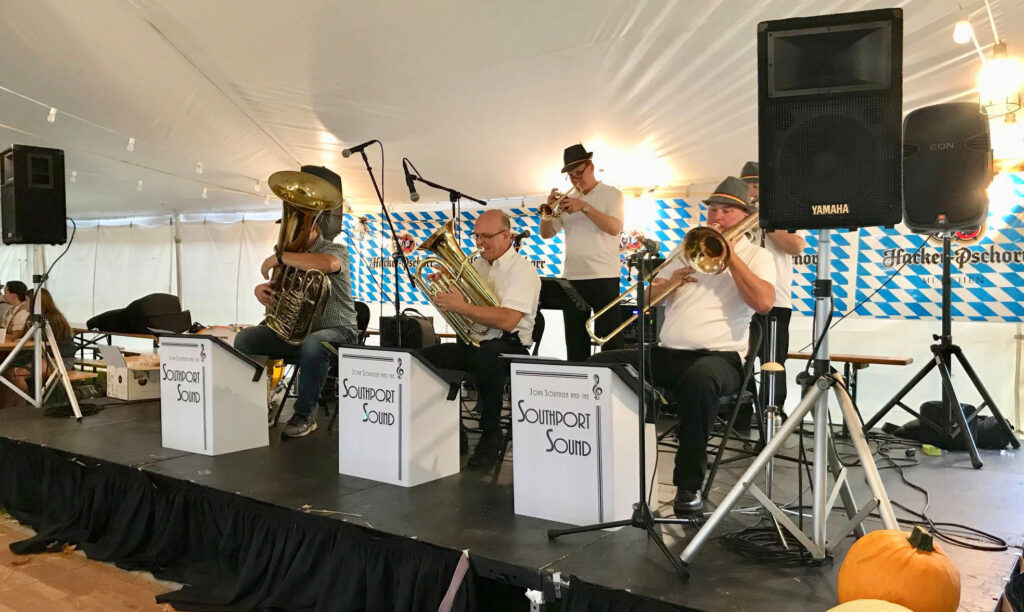 In addition to its popular German fare, the Biergarten has invited numerous food trucks this season in catering to an exploding, mobile food industry.
The Biergarten introduces its Sausage Party, a sausage sampler served with cheese curds and chips. Kiddie cocktails were added to this year's drink lineup.
"People love beer and pretzels," Grab said. "That's what they want. Keeping it simple is important because we can turn the product quicker. Having food trucks offers other options as well."
For more details about business hours, menu selections and activity schedules, visit the  Petrifying Springs Biergarten website at www.petsbiergarten.com, check out the Biergarten's Facebook page at https://www.facebook.com/petsbiergarten or download the Petrifying Springs Biergarten smartphone app.