Lightly recruited out of high school, Jaeden Zackery has been doing his best to get noticed on the hardwood the last two years.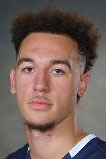 The 2019 Central High School graduate did not hurt his cause on Saturday (April 10).
After helping his top-seeded Chipola College basketball team capture the championship in the Florida College System Activities Association State Tournament with an 88-75 victory over River State College, the 6-foot-2 freshman point guard was selected to the 12-player All-Tournament Team.
The public address announcer at Raider Arena in Niceville, Fla., saved the best for last, though.
"And the tournament's Most Valuable is presented to … From Chipola College … Jaeden Zackery!"
Not a bad way to cap the festivities.
"When they said my name for Most Valuable Player, it was a total surprise," Zackery said. "I wasn't expecting it. I didn't even know they did that, to be honest."
Zackery finished with 21 points and five assists in the title tilt. In three tournament games, he averaged 15.7 points, 4.7 assists, 3.3 rebounds and 3.0 steals as the ninth-ranked Indians (21-4) punched their ticket to the NJCAA Division I Tournament in Hutchinson, Kansas.
Prior to the state tourney, Zackery was named first-team All-Panhandle Conference and FCSAA/NJCAA Region VIII All-State.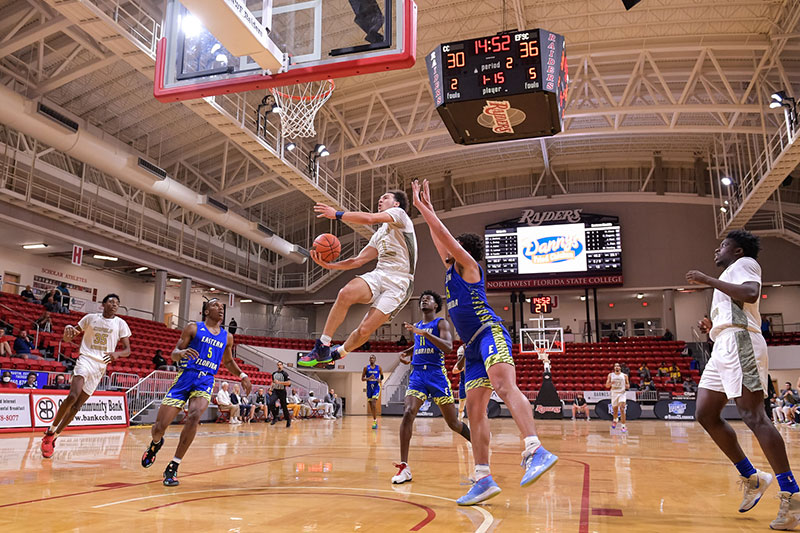 To pile on with another accolade, Zackery has been selected as the Kenosha.com Kenoshan of the Week.
Success on the basketball court is nothing new to Zackery. As a junior in high school, he led the Falcons to the WIAA Division 2 State Tournament. As a senior, he was named the Southern Lakes Conference Player of the Year and earned All-State honors for the second year in a row.
With little interest from NCAA Division I programs, Zackery decided to play a post-graduate year at Scotland Prep in Pennsylvania and led the Knights to a sparkling 40-4 record. He received Division I offers from schools like Central Connecticut State, Coppin State and Wagner and drew interest from California, Illinois-Chicago, Long Beach State and Iowa State, but he opted for Chipola, one of the country's top Division 1 junior college programs located in Marianna, Fla., to hopefully improve his stock.
The only player to start in every game for Chipola this season, Zackery is averaging 11.7 points, 4.1 assists, 3.8 rebounds and 2.8 steals in a team-high 28.6 minutes per contest. In addition, he is shooting 51 percent from the floor and helped the Indians to a share of the conference title (13-3) after they were picked to finish fourth.
"I'm very pleased," Zackery said about his season. "In the last two years, where I've improved the most is my basketball IQ. I had good coaches in high school, but the last two years I've had coaches who have experience in the NBA and high-level college. I'm learning new things and putting that into my game."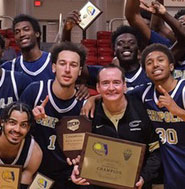 First-year Chipola coach Donnie Tyndall, who was hired in mid-June, was previously the head coach at Tennessee, Southern Miss and Morehead State. He has also coached in the Toronto Raptors and Detroit Pistons organizations.
A tenacious defender and a solid floor general, the under-the-radar Zackery is considered a hidden gem and has been called "A high academic and high character point guard bolstered by selflessness and a knack for delivering that loud assist, he is the classic case on an entirely no-risk recruit," according to the recruiting blog zachsmart.com.
Zackery currently holds Division I offers from Maine, North Texas, Sam Houston State, Wagner and UW-Milwaukee but he still has four years of eligibility remaining after an extra year of eligibility was granted to all college players due to the COVID-19 pandemic.
"I'm going to finish out the season and worry about that after," he said. "It's always an option to come back (to Chipola) for one more year, but if I do happen to get an offer that I'm really interested in or feel like is the best for me, I'll definitely take it."
As for what kind of player a team is getting when it has Jaeden Zackery on the roster, let him provide a self-scouting report.
"What they're getting is a complete team player," he said. "I'm locked in and ready to do whatever I need for the team – offense, defense – honestly do whatever the coach and the players need me to do.
"I've really improved a lot on my defense. When I came here, they helped me a lot with my offense – shooting, passing, creating for other players. I feel like I'm an all-around type of player. Just there to do whatever needs to be done."
Up next
What: NJCAA Division I Tournament
Where: Hutchinson Sports Arena (Hutchinson, Kansas)
Lowdown: Chipola College is seeded sixth in the 24-team tourney and has a first-round bye. Chipola will play the winner between No. 11 Shelton State and No. 22 Northeastern (Colo) in the second round 8 p.m. Wednesday, April 21.
Broadcast: All games will be streamed live at NJCAA.org/network
NOTE: To nominate a Kenoshan of the Week click here or email Andrew@Kenosha.com.