When cherished author Beverly Cleary died last month at age 104, her passing stirred up sweet childhood memories of favorite books, beloved characters and the feeling that somehow, someone really understood what it was like to be a kid.
"Cleary really captured the emotions of childhood, and those emotions are universal. Learning about the world around us, and sometimes being frustrated with it, is something everyone can relate to," said Kenosha Public Library Early Literacy Specialist Megan Nigh.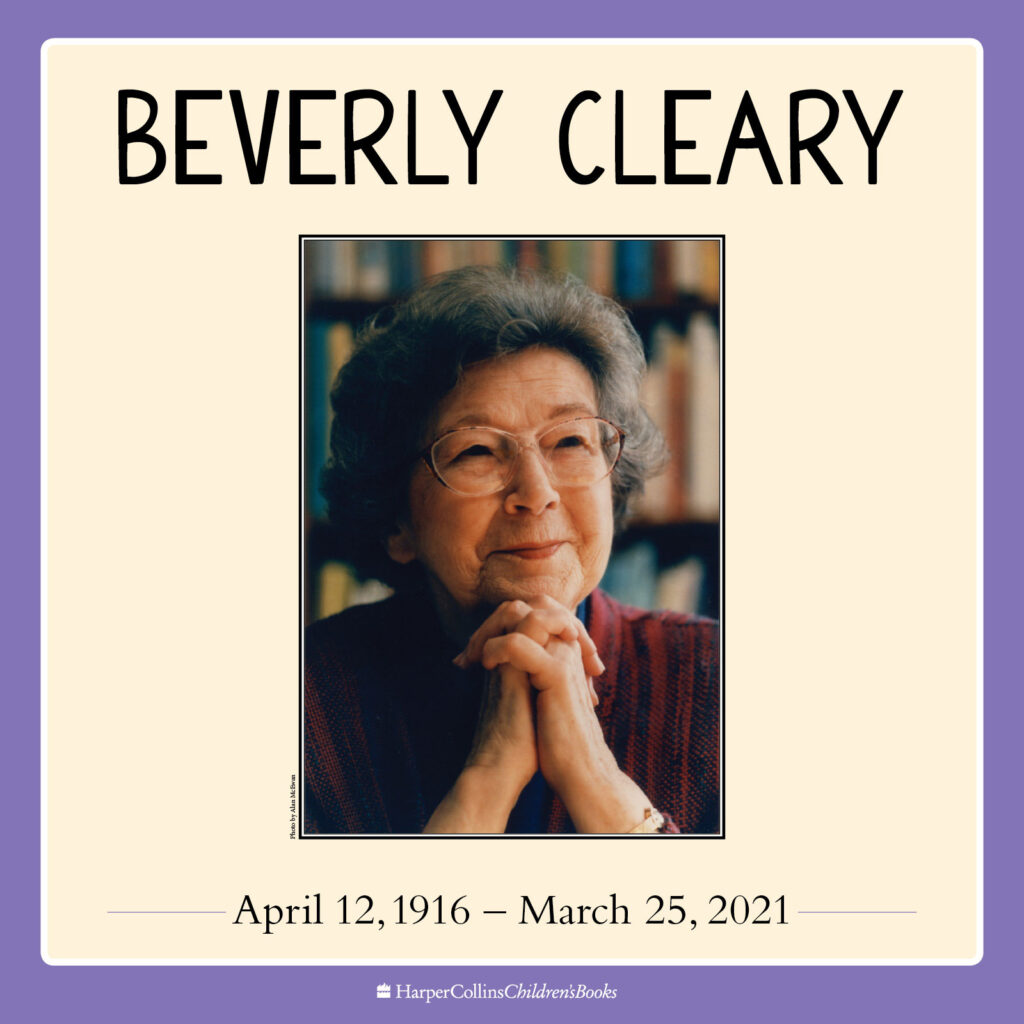 From "Ramona the Pest" and "Henry Huggins" to "The Mouse and the Motorcycle," Cleary found delightful ways to assure kids that It's okay to mess up. It's okay to be mad at your sister, and it's okay to talk to mice. It's even okay to feel misunderstood but still dream big – and little – dreams.
Asked about her reason for writing, Cleary has said that if you don't see the books you want to read, then write them. She wanted to help children make sense of their world through their own eyes, and to teach them that being "good" doesn't mean being silent or obedient.
"She was not a slowpoke grownup. She was a girl who could not wait. Life was so interesting she had to find out what happened next." (From "Ramona's World")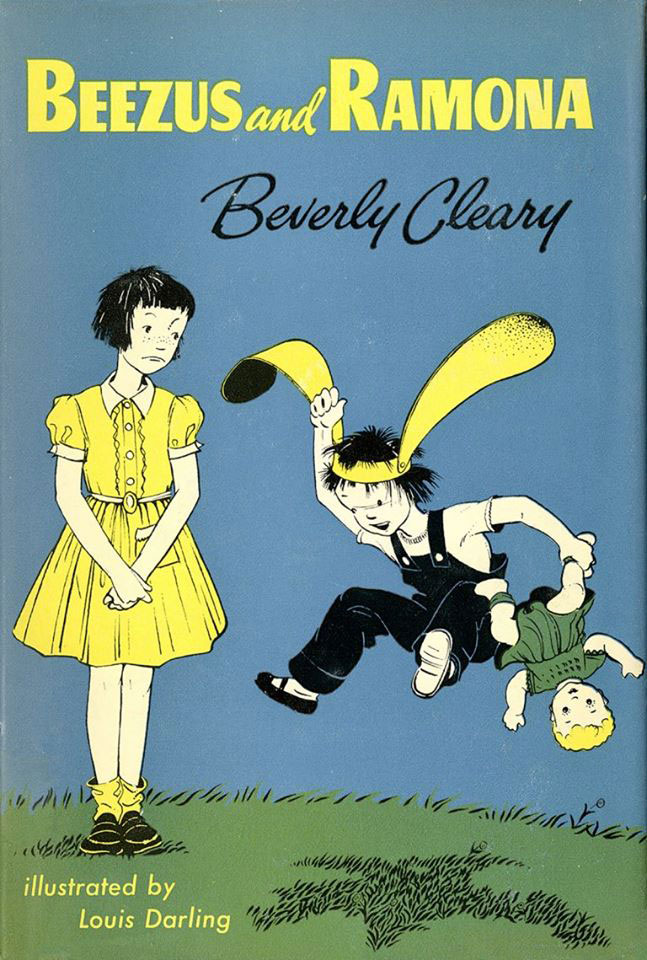 Who better to recall the impact that Cleary has had on multiple generations of young readers than librarians who both grew up reading Cleary's books and still help young people connect with literature today?
We reached out to members of our award-winning Kenosha Public Library staff for their memories of Beverly Cleary.
KPL Head of Outreach Services Marica Siehr perfectly summed up how Cleary's books speak to young people.
"Beverly Cleary's books have just the right mix of kid friendly fantasy and drama," Siehr said. "I loved the characters so much, but I especially loved that the kids were kind of fiesty like me.
"I always knew that I wasn't the perfect, well-behaved child, these books affirmed that I was OK just the way I was," Siehr said.
Siehr started reading Cleary's books after finding them in her school library. She cites "The Mouse and the Motorcycle" as her favorite, but loved them all enough to develop a competitive edge when it came to reading them.
"I always raced a classmate on library day so I could get the newest Beverly Cleary or Judy Blume book," she recalled.
The bookmobile brought the world of Beverly Cleary to Vicki Zielsdorf, who would grow up to become KPL's Research and Technology Guide.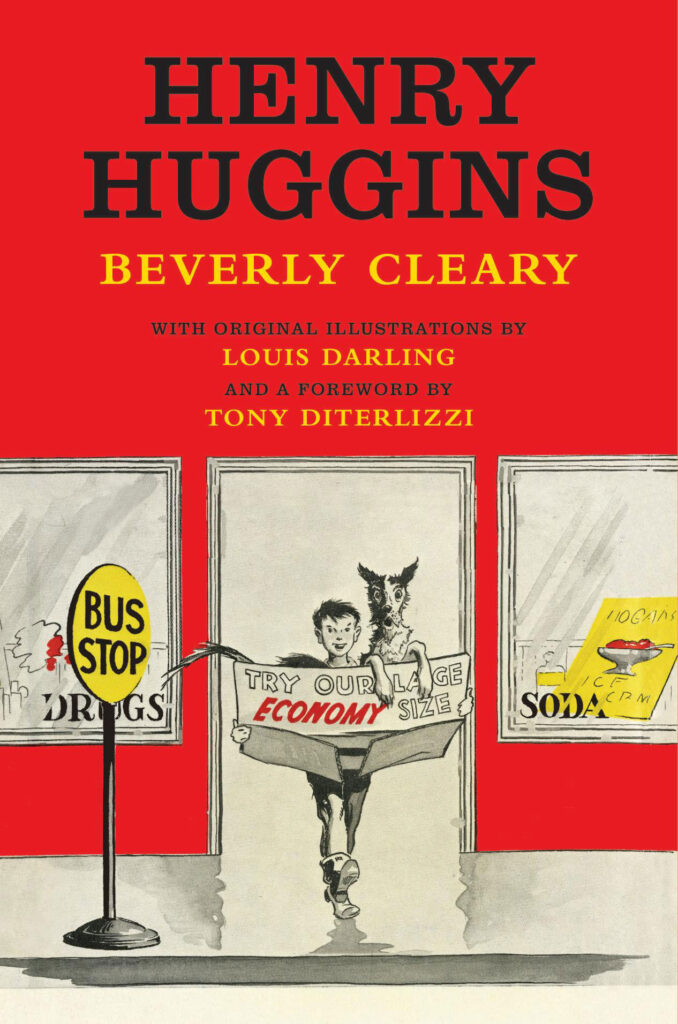 "My earliest memory of Beverly Cleary is checking her books out from the Bookmobile," Zielsdorf said. "Henry Huggins was the friend I wanted to have, Beezus was the older girl I wanted to be, and Ramona was the kid I knew I was."
These books strike such a heartfelt chord that one of Cleary's books is the answer to the "desert island game" for Zielsdorf. When imagining what one possession she would want if stranded on this hypothetical isle, she selected "Fifteen," a sweet, poignant story of navigating adolescent first love.
"I have always said that if I were trapped on a desert island with only one possession, it would be my copy of 'Fifteen,'" she said. "I never tire of reading Jane and Stan's story.
"Everyone can find themselves in one of these characters," Zielsdorf said. "Who hasn't had trouble with a friend like Ellen Tibbets? Or wanted their first job to be a paper route like Henry Huggins had? The characters in Beverly Cleary's books are not just people … they are us."
Early Literacy specialist Megan Nigh entered the heart-warming world of Cleary's characters the way countless children have, through their elementary school teacher. Nigh's introduction came in a very Ramona-like way, when she was home in bed with chicken pox.
"I was introduced to her books by my first grade teacher, Mrs. Iorio. She introduced me to the Ramona books because I reminded her of Ramona," Nigh said. "I remember being stuck at home with the chicken pox later in the year and my mom brought home "Socks" for me. I read all of her books over and over again."
That teacher's hunch about the connection between young Megan and the character of Ramona was correct, Nigh recalled.
"I loved all (Cleary's) books, but Ramona is my favorite. I related so much to her. She was spunky and curious. She had a lot of emotions and she was learning how to process those emotions over the course of the series. I was also learning how to process all my emotions," said Nigh, who named "Ramona Quimby, Age 8" as her favorite.
"Cleary really captured the emotions of childhood and those emotions are universal. Learning about the world around us (and sometimes being frustrated with it) is something everyone can relate to," she said.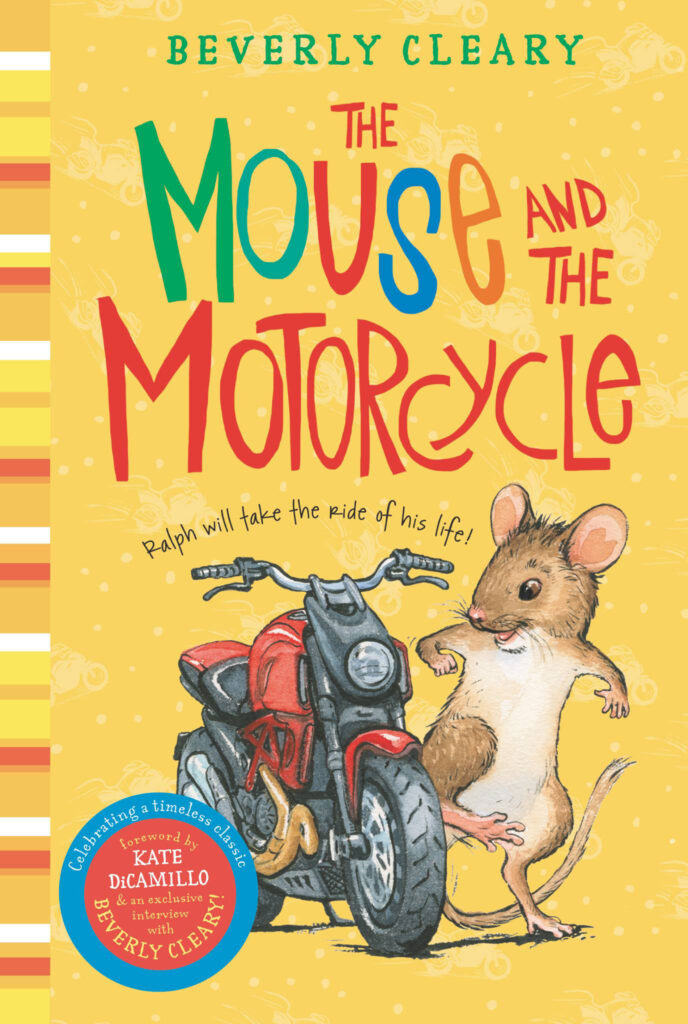 Nigh stressed that Beverly Cleary's books, particularly the Ramona series, make great family read-aloud stories.
"Reading together as a family is not only great for building literacy skills, but it's also a wonderful bonding experience. Her stories appeal to kids and adults alike," Nigh said.
Part of Cleary's appeal was her uncanny knack for revealing characters' inner musings, which delight readers who had similar whimsical thoughts, but dared not act on them.
"All her life she had wanted to squeeze the toothpaste really squeeze it, not just one little squirt…The paste coiled and swirled and mounded in the washbasin. Ramona decorated the mound with toothpaste roses as if it was a toothpaste birthday cake." (From "Ramona and her Mother")
But it wasn't all toothpaste and birthday cake. While Cleary entertained us with the unbridled imagination of childhood, she tackled the emotions, too. When Ramona's father loses his job ("Ramona and her Father"), when the navigating awkwardness of adolescence ("Fifteen") or even when true friendship lives in our imagination ("The Mouse and the Motorcycle").
Not only did Cleary understand what it was like to be a kid, she also understood what it means to grow up. Perhaps she was closing the book on the complete innocence of childhood with this quote from "The Luckiest Girl":
"I guess that's what growing up is, saying goodbye to a lot of things. Sometimes it is easy and sometimes it isn't. But it is all right."