A local community health center is offering drive-thru COVID-19 vaccinations to help Kenosha County reach herd immunity and return to normal as soon as possible. 
Officials with the Kenosha Community Health Center hope every Kenoshan eligible to receive a lifesaving coronavirus vaccine will take a few minutes and stop by their new downtown vaccination site at 5506 Seventh Ave., the former Chase Bank drive-thru.
The health center is working with state agencies, including the Department of Health Services, to maintain a steady supply of vaccines from Pfizer, Moderna and Johnson & Johnson. Area residents hoping to book an appointment should register at kenoshachc.org.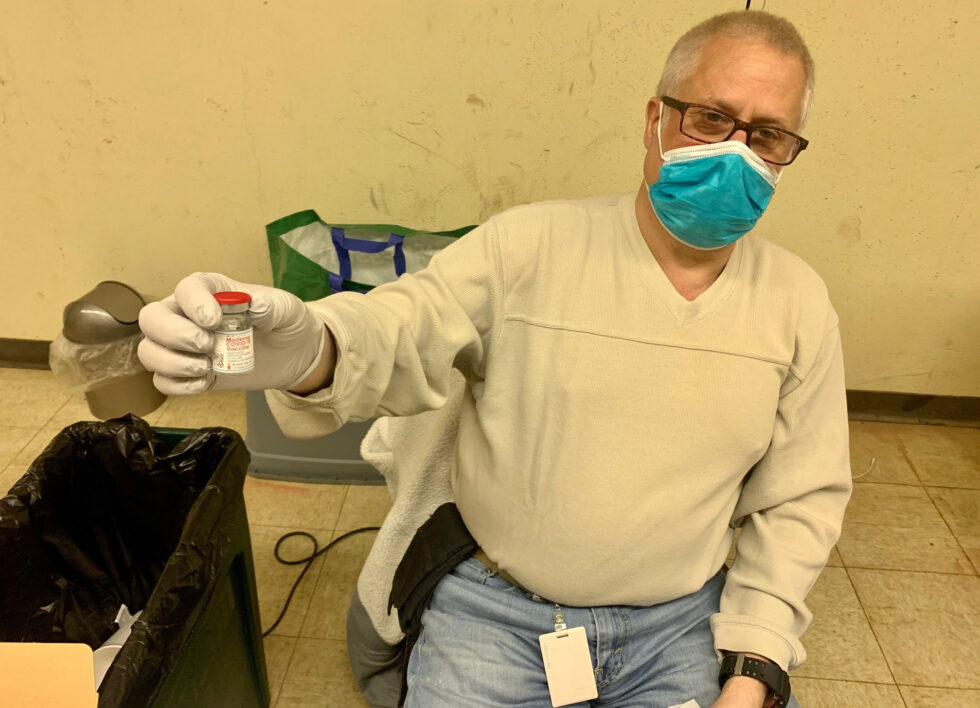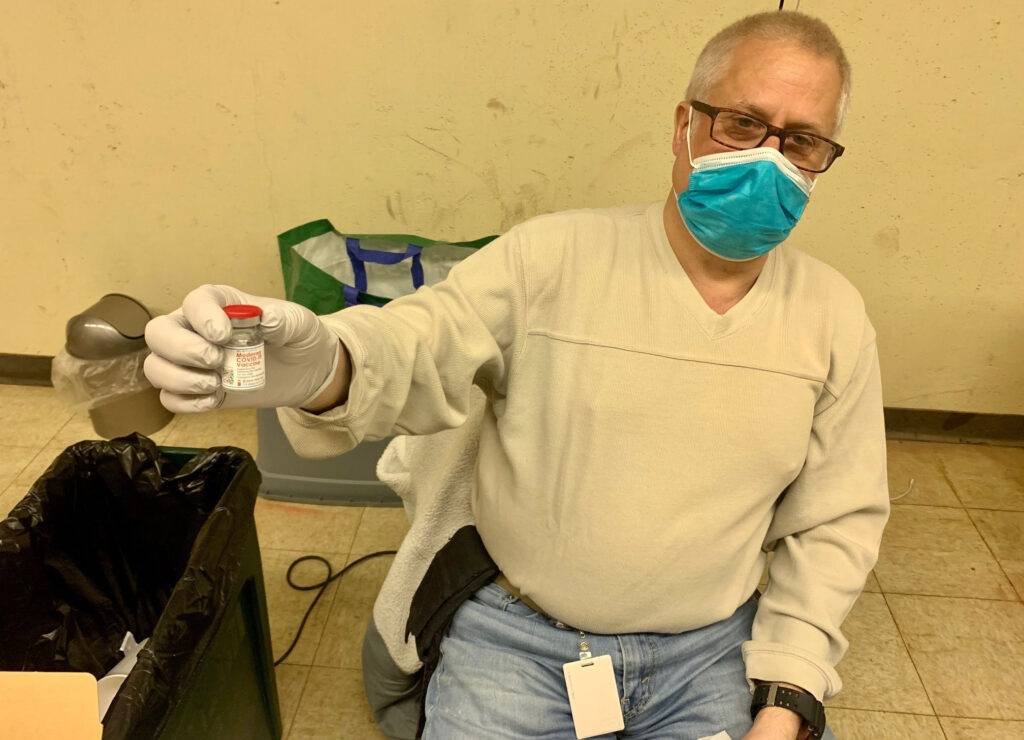 The vaccine version changes depending on availability each week.
"We're here to serve the community and until the community doesn't need us anymore," said Melissa Kaprelian, the health center's business development liaison. "We're trying to make it as convenient as possible. … Come as you are."
Amidst reports of long lines and vaccine shortages across the nation, KCHC gets most clients back on the road in under 20 minutes.
"Here you make an appointment, if you're early we'll get you in," Kaprelian said.
Kaprelian and a team of nurses helped process patients receiving the Moderna vaccines Thursday morning in the rain at the drive-thru.
Following a jab, clients do have to wait in their vehicles for 15 minutes so nurses can monitor them for any adverse reactions.
"We have lots of nurses on staff," Kaprelian said. "You get to wait 15 minutes in the comfort of your car and even play music."
Kaprelian said some clients have even cried tears of joy after receiving a dose.
"We have had tears," she said. "There was one (client) who lost their better half from COVID-19 and they just cried. They were so grateful. I'm so glad we could do that."
Nurse Betty Trimark said "it feels great" providing such services.
"We just want to keep doing it. The more the better," she said. "You don't have to leave your car. We've had people who are on oxygen or have difficulty walking, and this has been great for them. … Even if you walk up or ride a bicycle – we're more than happy to vaccinate you, too."
Appointments go unfilled
Unfortunately, Kaprelian said vaccinations have slowed in recent weeks. She said no eligible Kenoshan will be turned away at the drive-thru as long as there are vials of vaccine available. Folks without health insurance can get vaccinated free of charge.
"We can tell that the vaccinations are slowing down and we're not filling all the appointments we would like to," she said. "We are filling appointments but we're not filling up."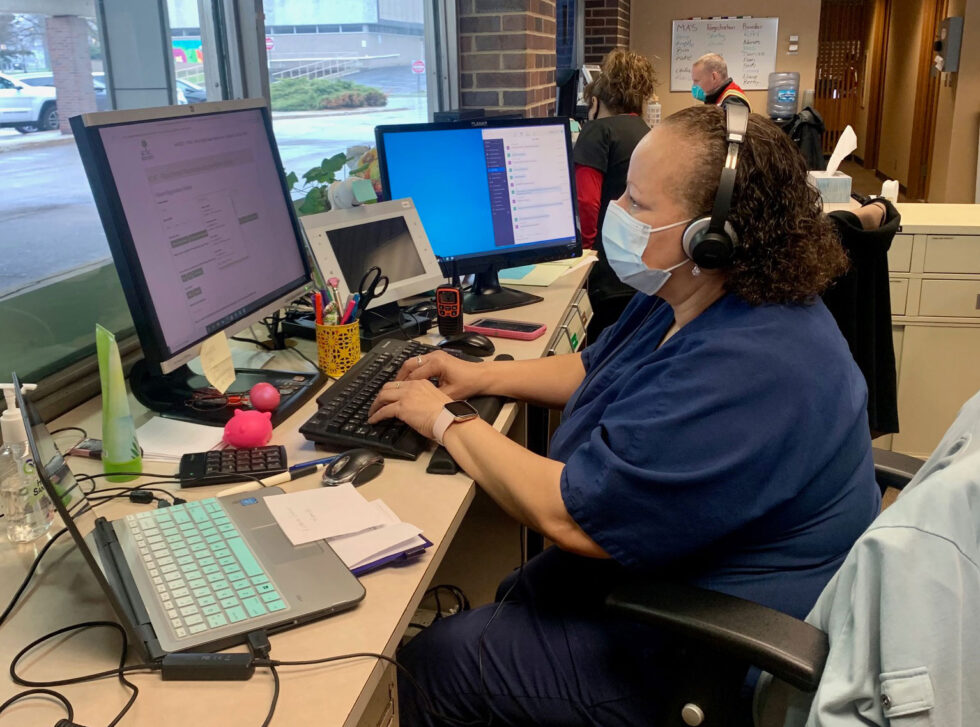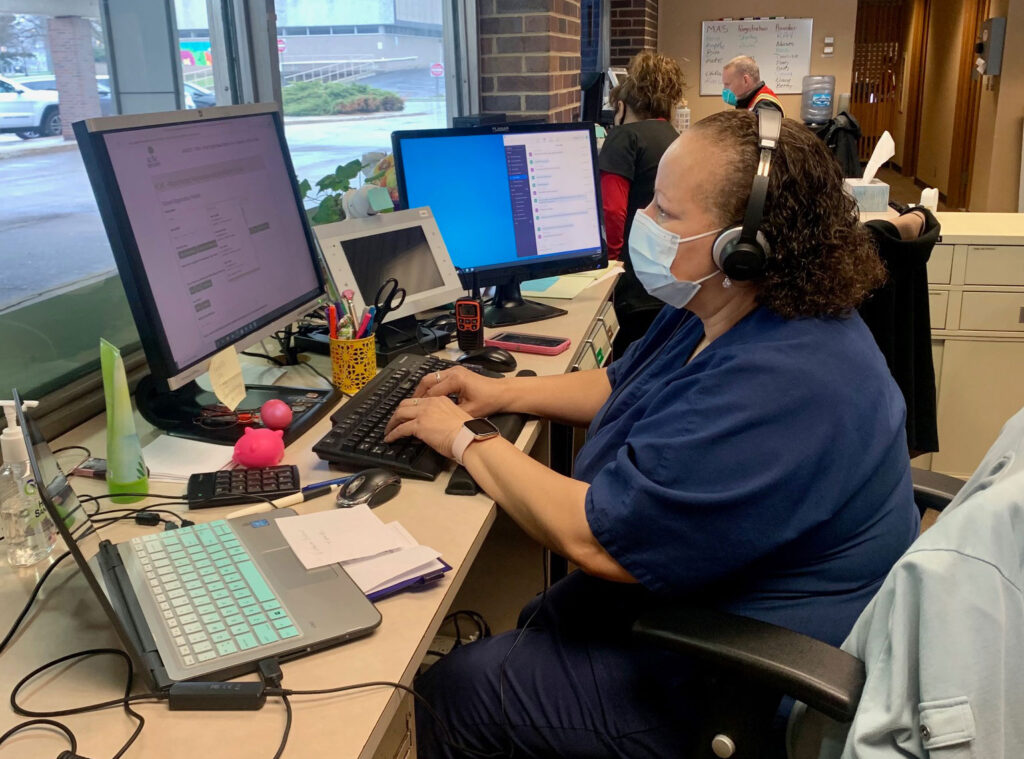 Kaprelian said some prospective clients may be waiting for the one-dose Johnson & Johnson vaccine. Others, she said, may be afraid of such vaccines because of speculation and disinformation on social media.
"We're here not only to provide vaccinations but to also educate," she said. "A lot of people have embraced (the vaccines) and sometimes when you feel alone it can be a scary thing. But you're not alone anymore. A lot of people are out there getting (vaccinated) and people have had it for months. This is really about the health of yourself and the community."